For the August Business Showcase rather than feature one business in Lakewood, the city decided to feature several businesses that have manufactured or produced products that were used to help increase safety for individuals and businesses during the COVID-19 pandemic.
As COVID-19 continues, we ask that if anyone knows of other Lakewood businesses that helped create safety products during the pandemic to reach out to Business Manager Becky Newtown, a [email protected], for future recognition.
---
Custom Edge, Inc.
Scott and Claudine Falk started Custom Edge, Inc. in 2005 in a shop off South Tacoma Way. Scott, who has a background in graphic design, got his start in the plastic fabrication business over 30 years ago while working for a different plastic fabrication shop.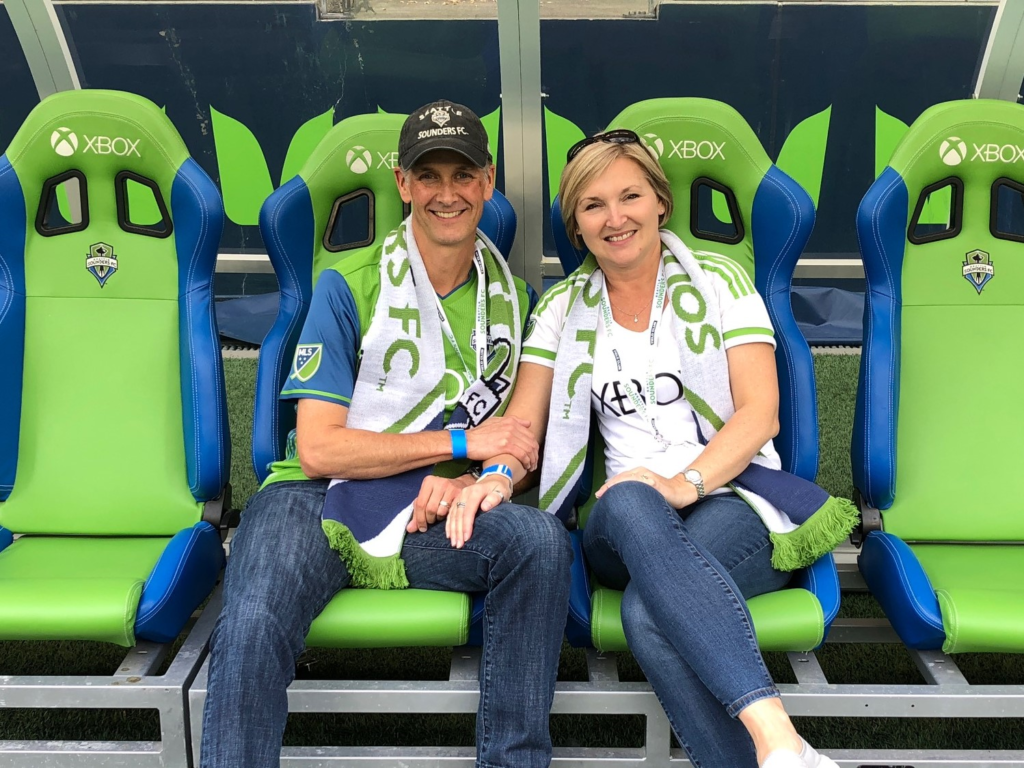 For the past 15 years, Custom Edge, Inc. has been producing custom plastic display products that are used in a variety of industries, including retail, hospitality, and education. Products include store fixtures, museum display cases, sign and literature holders, and point of purchase displays. To date, Custom Edge, Inc. has produced over 9,500 projects for numerous satisfied customers.
Custom Edge, Inc. has done work for many local companies, as well as companies throughout the United States, Canada, and beyond. Clients include: Nordstrom, Amazon, Costco, Boeing, Microsoft, Pierce Transit, Museum of Glass, and many more!
Per Scott Falk, in many ways, plastic fabrication is similar to woodworking. Fabricators at Custom Edge, Inc. start with a large sheet of plastic that they cut, bond and bend to meet the design needs of the custom pieces they are creating. As a material, while plastic like to remain flat, it is malleable under the right conditions and can be used for a wide variety of durable products. They heat these large plastic sheets up to 270 degrees which allows the fabricators to bend, form and shape the material for high end custom projects.
Custom Edge, Inc. starts with an idea, sometimes provided as a drawing on the back of a napkin, and then transfers this idea in to a 3-D modeling software. Custom Edge, Inc. then uses computer operated equipment, including a router and laser cutter, to perform precise cuts in the plastic.
In 2012, Custom Edge, Inc. moved from Tacoma to Lakewood. The new shop, located in a part of the former Northup Grumman facility, doubled their fabrication footprint to over 11,000 square feet, proving Custom Edge, Inc. with the space they needed for their growing business. When fully staffed Custom Edge, Inc. has 11 employees.
When COVID-19 started, the Custom Edge, Inc. identified a new product demand – plastic safety barriers. Custom Edge, Inc. started creating custom plastic barriers and shields for businesses using the same plastic materials they use for other custom fabrications. Current barrier products include freestanding barriers and table dividers. Custom Edge, Inc. also created an aerosol intubation box for Swedish Hospital. Intubation boxes are used by healthcare workers to prevent the dispersal of infected particles during the laryngoscopy intubation of COVID-19 patients.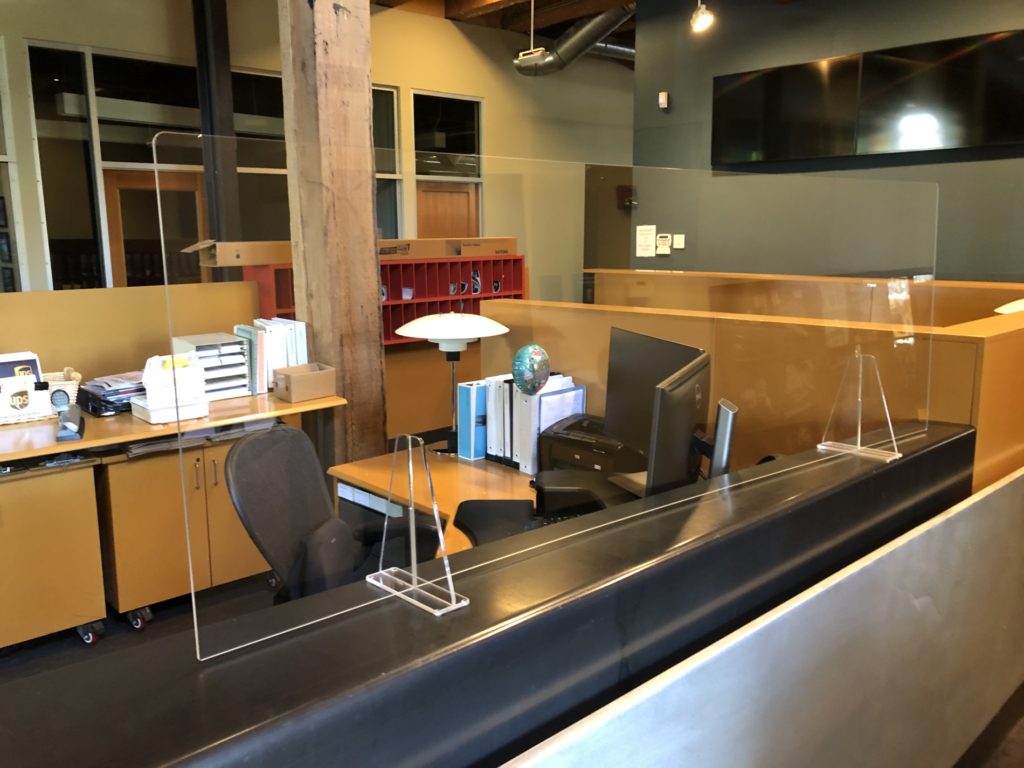 Scott Falk noted that the design of these safety mechanisms are very simplistic compared to other fabrication projects created by Custom Edge, Inc. While perhaps simplistic for expert plastic fabricators like Custom Edge, Inc., the impact may be significant. At a minimum, the barriers provide an additional safety feature that helps employees, shoppers, and business owners feel safe as they adjust to the "new normal" of life during COVID-19. Currently, Cutting Edge estimates that 50 to 70% of their business is manufacturing COVID-19 barriers and other safety mechanisms.
To learn more about Custome Edge, Inc. click here.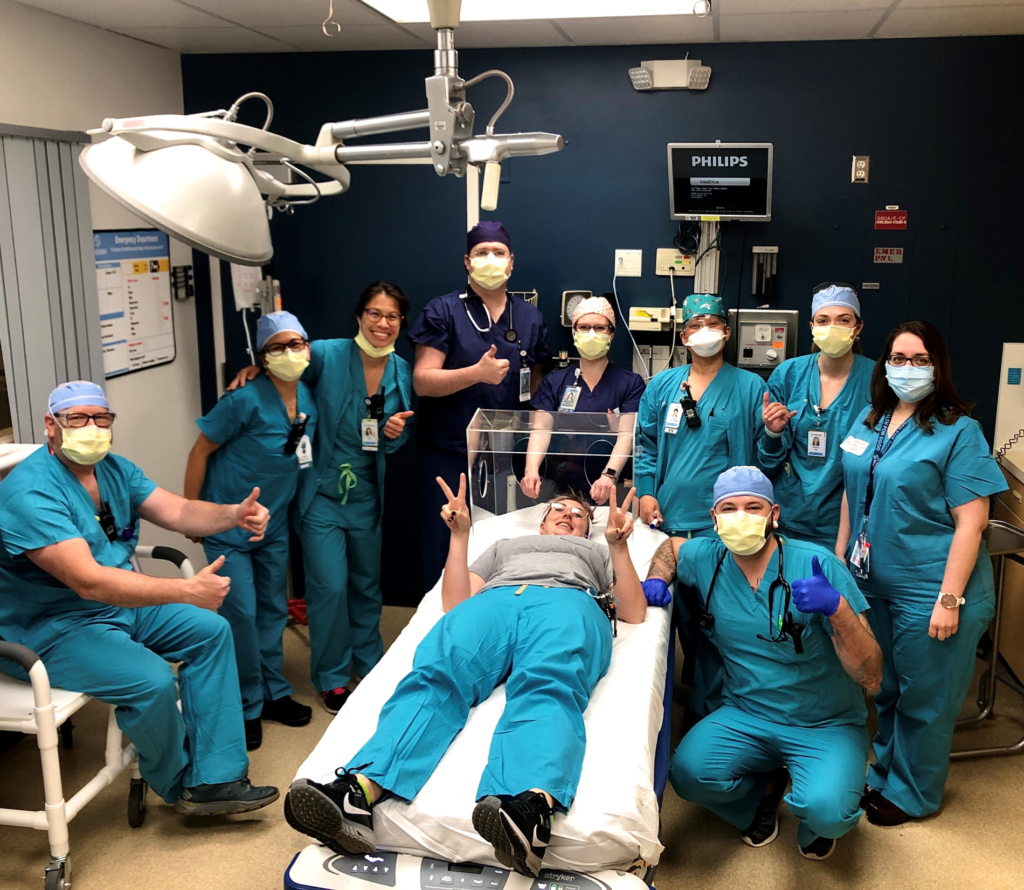 ---
Mastrogiannis Distillery & Winery
Mastrogiannis Distillery & Winery is no stranger to the Lakewood Business Showcase having been featured as the Business Showcase in March 2019. For a more in-depth look into the Mastrogiannis Distillery & Winery check this spotlight out by clicking here.
The Distillery, owned by Ilias Mastrogiannis, currently offers five liquors – Grappa, Brandy, Ouzo, Rakomelo, and Mastiha. New this year, Mastrogiannis Distillery & Winery threw its hat into the Washington wine world by crafting a rosette, Mourvèdre Rosé, using grapes sourced within the state.
Aptly, Mastrogiannis Distillery & Winery's motto is "Meraki – The soul, creativity, and love we put into everything we do." Meraki is a greek word that is used to describe what happens when you leave a piece of yourself in your work. You can certainly see the soul, creativity, and love in Mastrogiannis Distillery & Winery's efforts to help first responders, hospitals, and individuals during the early stages of the COVID-19 pandemic and beyond.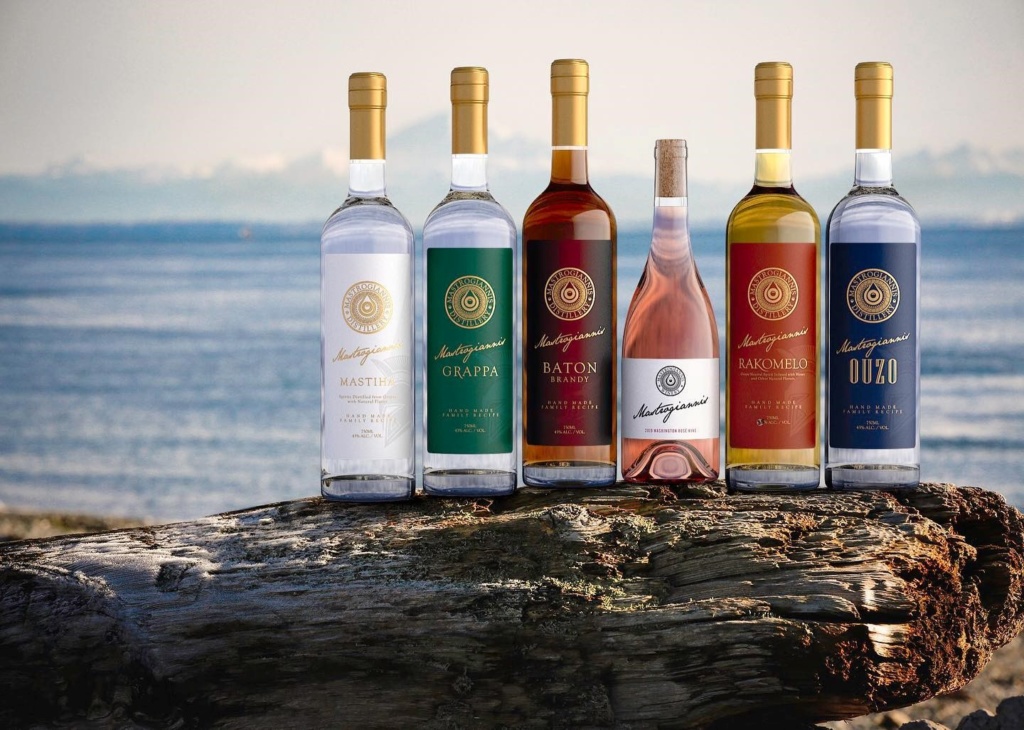 Six months ago, at the onset of the COVID-19 pandemic, hand sanitizer was identified as a way to help reduce the spread of the virus, particularly when hand washing was not possible. In March and April hand sanitizer and toilet paper became the hottest commodities leading to shortages across the nation, including in the Puget Sound region.
Mastrogiannis Distillery & Winery knew they could help meet the local need for hand sanitizer. The CDC recommends using hand sanitizer with at least 60% alcohol to reduce help avoid getting sick and reduce spreading germs. While Mastrogiannis Distillery & Winery consistently works with alcohol products at a much higher proof than this, at this time, the distillery was not legally allowed to produce hand sanitizer as they were not registered as an over-the-counter (OTC) drug manufacturer with the Food and Drug Administration (FDA). Undeterred, Mastrogiannis Distillery & Winery worked the FDA to receive approval allowing them to make hand sanitizer during the pandemic.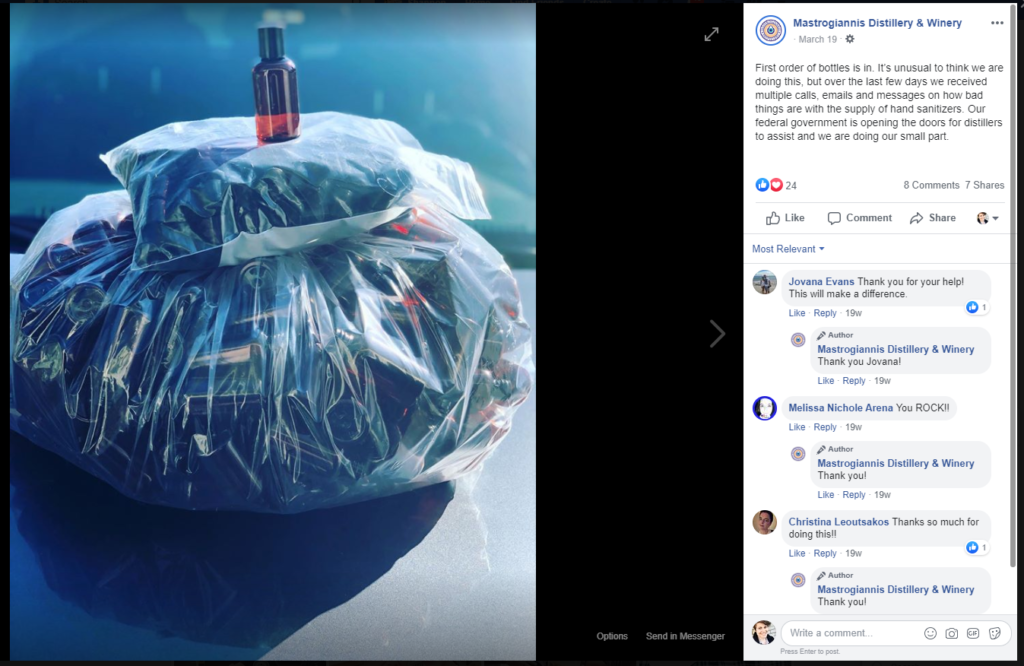 Generally, to make hand sanitizer you need alcohol, glycerin, hydrogen peroxide, sterile water, and a denaturant. Mastrogiannis Distillery & Winery had plenty of distilling experience and the grapes necessary to make the alcohol. But the distillery needed to source a few more of the required ingredients, including hydrogen peroxide and denaturants, in this case bittering agents. Hydrogen peroxide, a mild antiseptic often used to clean minor wounds, is used in hand sanitizer to inactivate contaminating bacterial spores and often makes up less than 5% of hand sanitizer formula. Denaturants are used to make the hand sanitizer unsuitable for consumption (drinking) usually by giving it a bitter taste or foul smell.
Once they procured these ingredients, Mastrogiannis Distillery & Winery began producing hand sanitizer. Rather than sell the product, the distillery decided to donate it to organizations at the forefront of the COVID-19 response: first responders, hospitals, and government agencies. Mastrogiannis Distillery & Winery donated hand sanitizer to Swedish Hospital, Auburn Police Department, private ambulance companies, West Pierce Fire and Rescue, and the city of Lakewood. In total, the distillery donated over 50 gallons of hand sanitizer during the shortage. While currently Mastrogiannis Distillery & Winery is no longer producing hand sanitizer now that the industry has caught up to meet demand, the hand sanitizer it did produce in March and April helped fill a significant need in the greater Puget Sound community.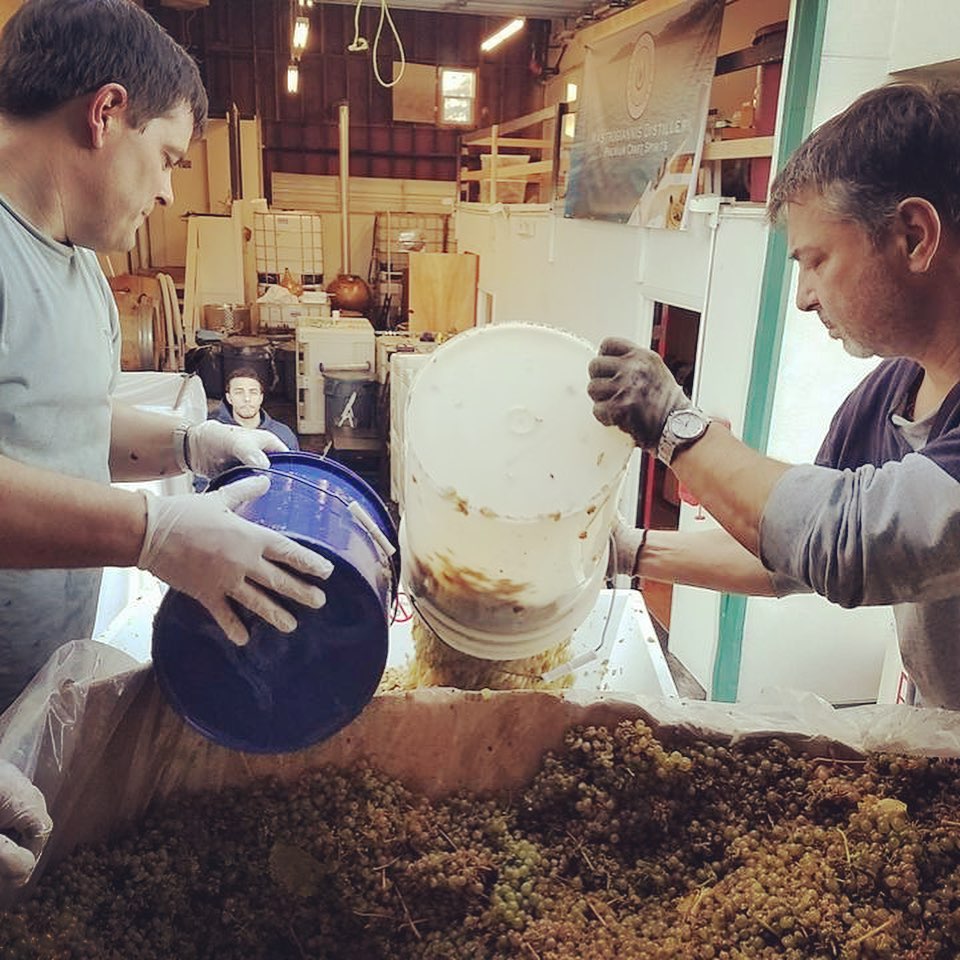 For Mastrogiannis Distillery & Winery sales during the pandemic remain high. The distillery has almost sold out of its inaugural wine. In July, the distillery donated 100% of the proceeds from its Mourvèdre Rosé sales to help support the medical treatment of a 13-month old Serbia child with muscular dystrophy in California. The distillery intends to continue similar philanthropic sales of its products in the future demonstrating one more way the Mastrogiannis Distillery & Winery puts its "soul, creativity, and love" into everything it does.
To learn more about Mastrogiannis Distillery & Winery click here.
---
RICHARDS PACKAGING, INC.
Richards Packaging, Inc. was formed in Canada in 1912 as a manufacturer and distributor of glass containers for the retail drug trade and pharmaceutical industries. Today, the company has locations throughout the United States and Canada and produces custom glass and plastic containers that are shipped worldwide.
Since 1997, Richards Packaging, Inc. has had a plastics manufacturing facility in Lakewood located in the Lakewood Industrial Business Park.
When the COVID-19 pandemic started, Richards Packaging, Inc. was called on to help produce containers to keep up with the world's unprecedented demand for sanitizing solutions. Richards dusted off a mold, last used in 2005 to make one-gallon containers that Great Pacific Packaging in Fife filled with commercial-grade disinfectant. Richards Packaging, Inc. also modified an existing pill bottle that an Oregon customer purchased to fill with hand sanitizer.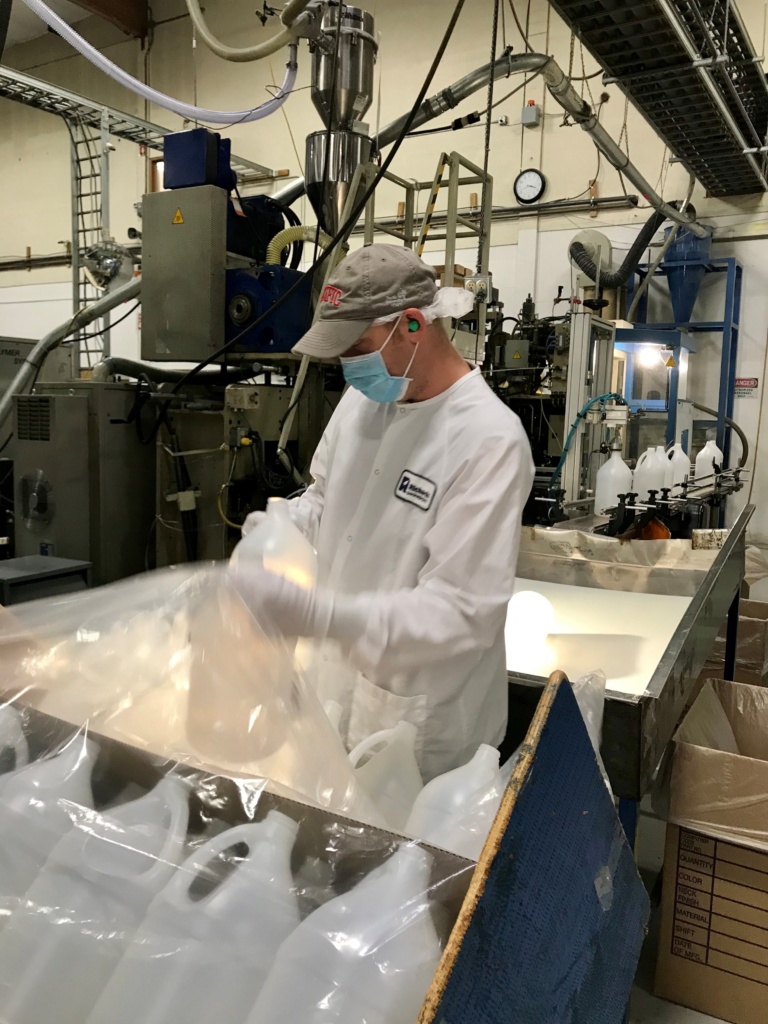 With travel between the US-Canadian border currently restricted, the Lakewood location has been producing more than its typical share of products for distribution throughout the West Coast, due also in part to a staffing shortage at its Vancouver, B.C., counterpart. For Richards Packaging, Inc. employee safety is paramount. When COVID-19 hit, the Lakewood shop worked with the Economic Development Board of Tacoma-Pierce County and Impact Washington to quickly apply for a COVID-19 safety and prevention assessment grant. Through this grant, Richards created a comprehensive plan to keep workers and workplace safe, 24-hours a day, Monday thru Friday, and also meet WA State L&I manufacturing requirements and rules compliance.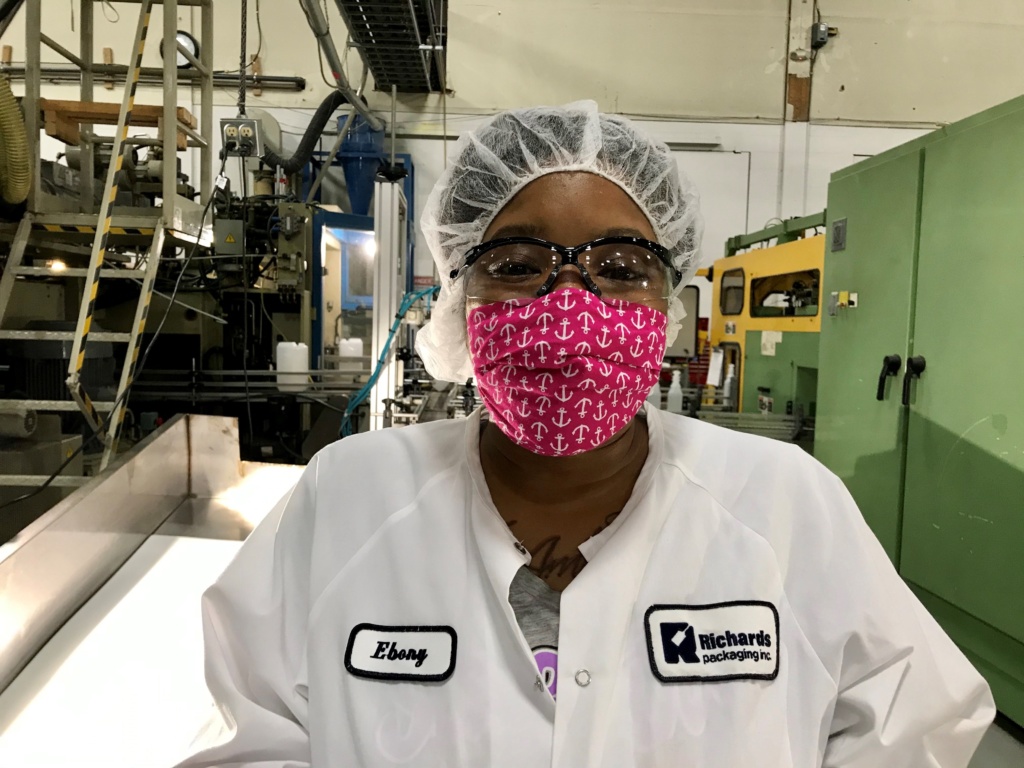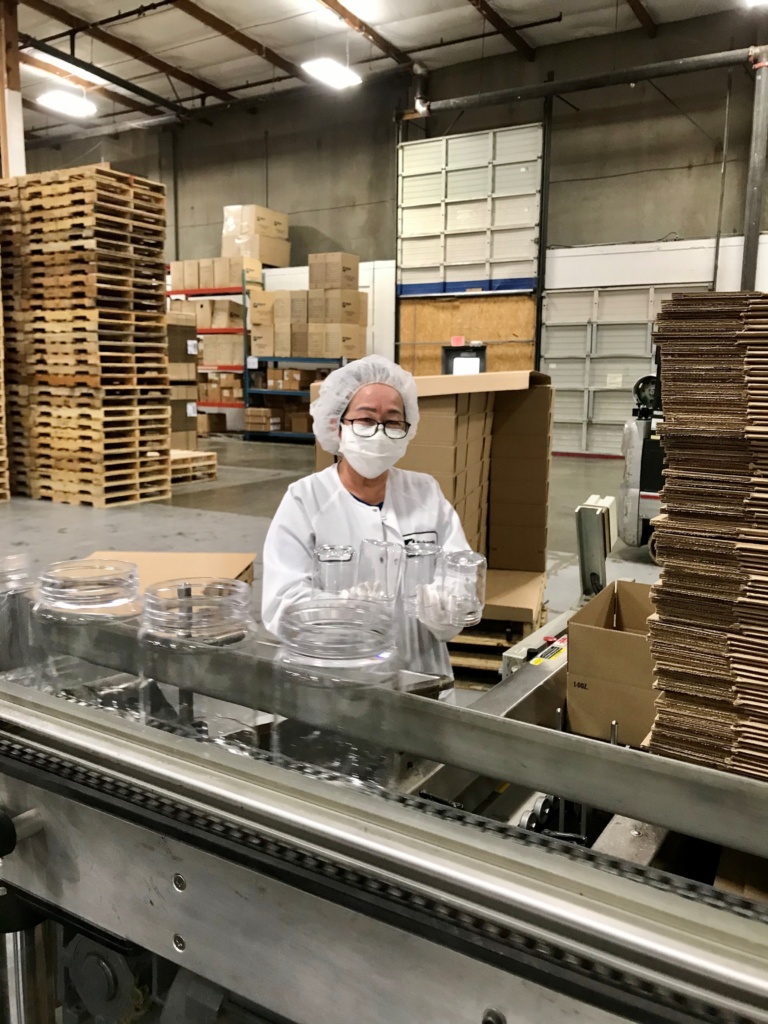 To learn more about Richards Packaging, Inc. click here.
It is because of these companies responses to the COVID-19 pandemic that the Lakewood City Council recognizes Custom Edge Inc., Richards Packaging, and Mastrogiannis Distillery as its August 2020 Business Showcases.