Saturday Street Festival is here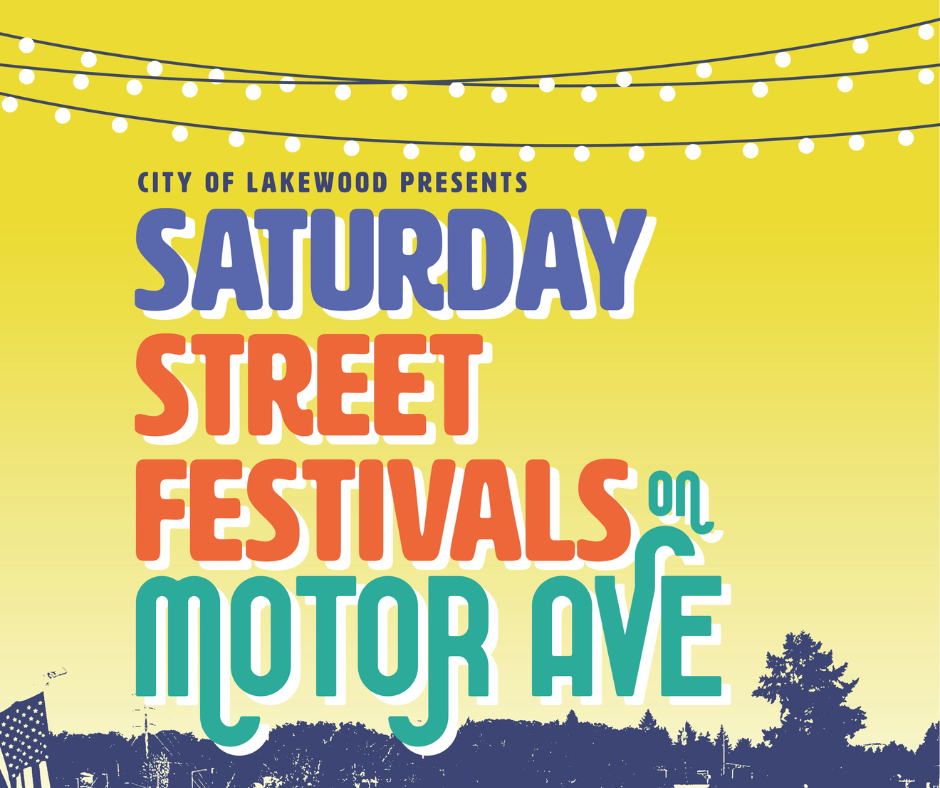 We'll be out at the Colonial Plaza from 4 to 8:30 p.m. and hope to see you there for our Saturday Street Festivals on Motor Ave. event.
The theme of the evening is Jazz Night & Car Show. We'll have three live performances from the Indigo Jazz band (4-5:30 p.m.), Obe Quarless Steel Plan Music (5:30-6:30 p.m.) and Michael Powers (6:30-8:30 p.m.). Join us for family fun activities, stroll the car show, grab a bite from the food trucks or just sit back and listen to the music.
Colonial Plaza is located at 6100 Motor Avenue SW in Lakewood. See you there!
---
City Council Corner
Meeting recap: At its Aug. 8, 2022 study session the Lakewood City Council held a joint meeting with the Public Safety Advisory Committee to review its workplan and heard an update from the Lakewood Planning Commission and Community and Economic Development staff on the progress of the city's tree preservation code review.
As part of the tree preservation code review update Council reviewed a comparison of current code, the city's ad hoc tree committee's suggestions and Planning Commission recommendations. Council also looked at how tree preservation and urban forestry is done in other jurisdictions, and reviewed resources and options considered by the ad hoc committee and Planning Commission.
Council is expected to resume its review of tree code preservation recommendations at its Aug. 22 study session with a public hearing at its Sept. 6 regular meeting (held at 7 p.m. on the Tuesday following Labor Day) and final consideration at its Sept. 19 regular meeting. Find a list of upcoming meetings here.
Next meeting: The Lakewood City Council meets for a regular meeting Monday, Aug. 15 at 7 p.m. Agenda items include:
A proclamation recognizing the life and achievements of George Weyerhaeuser, Sr.
Two presentations on the use of American Rescue Plan Act funds from West Pierce Fire and Rescue and the YMCA of Pierce and Kitsap counties.
A proclamation recognizing the life and achievements of George Weyerhauser, Sr.
Presentations from West Pierce Fire & Rescue and the YMCA of Pierce and Kitsap Counties on use of the city's American Rescue Plan Act (ARPA) funds.
A public hearing to consider the proposed vacation of the terminal westerly 36 feet of 88th Avenue Court SW west of the intersection with Wadsworth Street SW.
Resolution No. 2022-11, adopting the Tacoma-Pierce County Solid Waste and Hazardous Management Plan.
Reports by the City Manager: Review of the 2022 Countywide Planning Policies.
What's on Deck?: Items scheduled for final consideration at Council's Aug. 22, 2022 7 p.m. study session include:
Economic Development update
Biennial review of the Downtown Subarea Plan
Tree preservation code update
How to attend: Attend in person at Lakewood City Hall, 6000 Main Street SW; Join via Zoom (or dial (253) 215- 8782 and enter meeting ID: 868 7263 2373), or watch live on the city's YouTube channel.
Find the full meeting agenda and packet online.
---
Road Closure Alert
Drivers should expect a road closure on 112th Street SW between Military Road SW and Farwest Diver SW during the week of Aug. 22 to 26. The closure is necessary for crews to repair the roadway after it was damaged from a Lakewood Water District water main break. During the closure one lane of traffic will remain open on 112th Street and Farwest Drive. More details about the detour route will be shared once they are finalized next week.
---
Tell West Pierce Fire & Rescue what you think
West Pierce Fire & Rescue is conducting a survey to assist in meeting the expectations of its customers in regard to emergency response and other community services. If you live or work in Lakewood, University Place or Steilacoom and would like to participate in the Community Expectations survey, please click here to share your thoughts.
Community input is essential in building the future of YOUR fire department. Thank you in advance for your participation.
---
Take the Lakewood Library survey
The Pierce County Library System is asking residents to help them provide library services to local residents by taking a short survey.
This survey will help supplement outreach conducted in 2019, prior to the pandemic. Responses will
be instrumental in understanding community priorities in 2022 as the library system determines how to move forward with providing library services to our community.
If you have questions, please contact the Pierce County Library System at 253-548-3300 or email the Lakewood Library Building Advisory Committee. Find more information online.
---
Lodging Tax Advisory Committee applications due Aug. 22
Each year the city solicits project proposals that support and encourage tourism and cultural activities in Lakewood. The city's share of taxes collected for overnight stays at hotels and motels within city limits funds the projects approved by the Lodging Tax Advisory Committee (LTAC).
The application period for 2023 grants is now open. Applications are available on the city's website. The application deadline is Aug. 22, 2022 by 5 p.m.
---
Road project updates
112th Street SW between Military Road SW and Farwest Drive SW: The road will be closed while crews repair the road due to a Lakewood Water District main break. A detour will be in place the week of Aug. 22-26. One lane of traffic will remain open on 112th Street and Farwest Drive while crews repair the road. Details about the detour route will be available soon.
JBLM-North Access Improvement

Phase 1: Final to-do items will be completed in the next couple of weeks.

Phase 2: Installation of storm drainage infrastructure continues as crews work to dig 10-foot deep trenches to install the equipment. Work continues east along Washington Boulevard toward Interlaaken Drive.

Phillips Road: Sidewalk installation is nearing completion. The bike lane and driveways were paved this week and next week landscaping and signs will be installed. There is a planned 21-day break in the work and striping will occur so that striping will go down after the asphalt cure time ends in three weeks.
Steilacoom Blvd, Weller to Custer: Project is awarded and headed to construction. Contractor is procuring signal equipment. Construction is slated to begin this fall. This project will construct curb and sidewalk on the south side of Steilacoom Boulevard between Weller and Phillips roads, then build curbs and sidewalk along both sides of 88th Street between Steilacoom Boulevard and Custer Road.
Pacific Highway/South Tacoma Way from 108th to SR 512 Overlay: Project was awarded and contractor is set to complete work over a short duration of nights in August and September. Work is limited to pavement repair, grinding, paving and striping.
2022 Chip Seal: Contractor will start the chip seal in the Lake Louise area at the end of August. The work includes one week of preparation and one week of chip seal activity is anticipated.
---
Parks and Recreation Advisory Board opening
The city of Lakewood is accepting applications to fill a vacancy on its Parks and Recreation Advisory Board. The position is for a three-year term through Sept. 19, 2025.
The Parks and Recreation Advisory Board serves in an advisory capacity to the City Council, working with city staff, neighborhood groups and ad-hoc committees to review and formulate recommendations for City Council consideration on matters related to the general operation and development of all parks and recreational facilities and programs in Lakewood.
Members must be residents of Lakewood unless Council finds the appointment of a non-resident, by virtue of business involvement or expertise, will benefit the committee and ultimately the city. Members are expected to attend meetings regularly and to adhere to the city's code of ethics.
---
Upcoming city events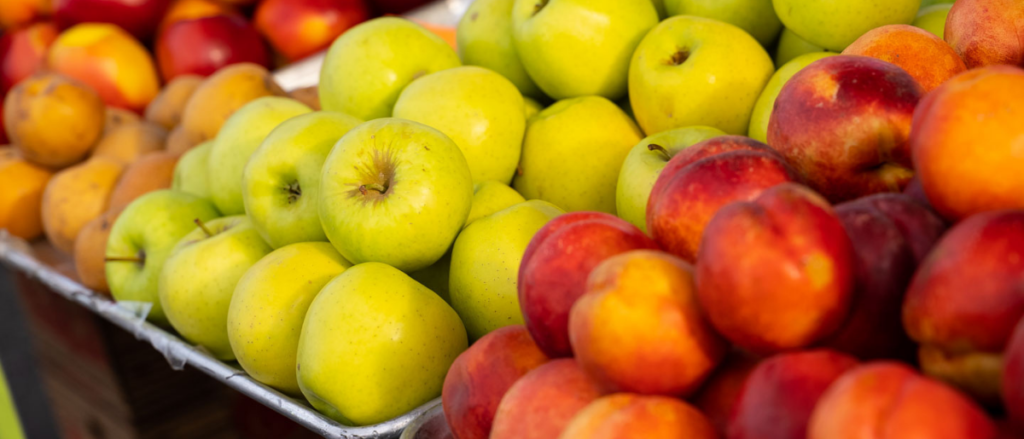 There's a lot going on in Lakewood this summer and we hope you can join us for some of the fun! See a list below of upcoming events and make sure to mark your calendar.
Aug. 13, 4-8:30 p.m.: Saturday Street Festival: Jazz Nights & Car Show with food trucks, market vendors, roaming entertainment, face painting and live music from Indigo Jazz Band (4-5:30 p.m.), Obe Quarless (5:30-6:30 p.m.) and Michael Powers (6:30-8:30 p.m.).
Aug. 16, 2-8:30 p.m.: Lakewood Farmers Market runs from 2 to 7 p.m. at Fort Steilacoom Park and the city's Summer Nights at the Pavilion concert series runs until 8:30 p.m. with Paperback Writer taking the Pavilion stage at 6:30 p.m.
Aug. 23, 2-7 p.m.: Lakewood Farmers Market runs from 2 to 7 p.m. at Fort Steilacoom Park. The last market is Aug. 30 – don't miss it!