July 7, 2023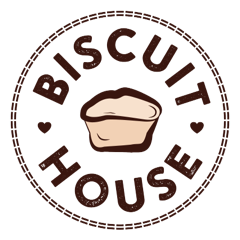 Known for its giant, flaky biscuits, the Biscuit House has been serving the Lakewood community since 2016. Owned by a mother and daughter duo, it has become one of Lakewood's favorite breakfast spots.
Now, seven years later, they are thankful for the continued support of their community. Not only do they have their original location, but they've been able to open a second location in Tumwater. In our interview, owner Galina Onishchenko expressed that she's proud of the relationships she's built with the customers, the employees, and her co-owner and daughter Sofia Davis.
Sofia said she was also proud of the relationships they've built, specifically with their employees, stating "a lot of our employees are mothers, and a lot of women come work for us as well, and they develop their skills that they can take on to their future jobs or open their own business."
Biscuit House is recognized as the City of Lakewood's July 2023 Business Showcase for its innovation and perseverance through the pandemic, its commitment to providing an excellent work environment for its employees and for being a local, woman-owned and family-owned business.