Celebrating Lakewood's J'Nai Bridges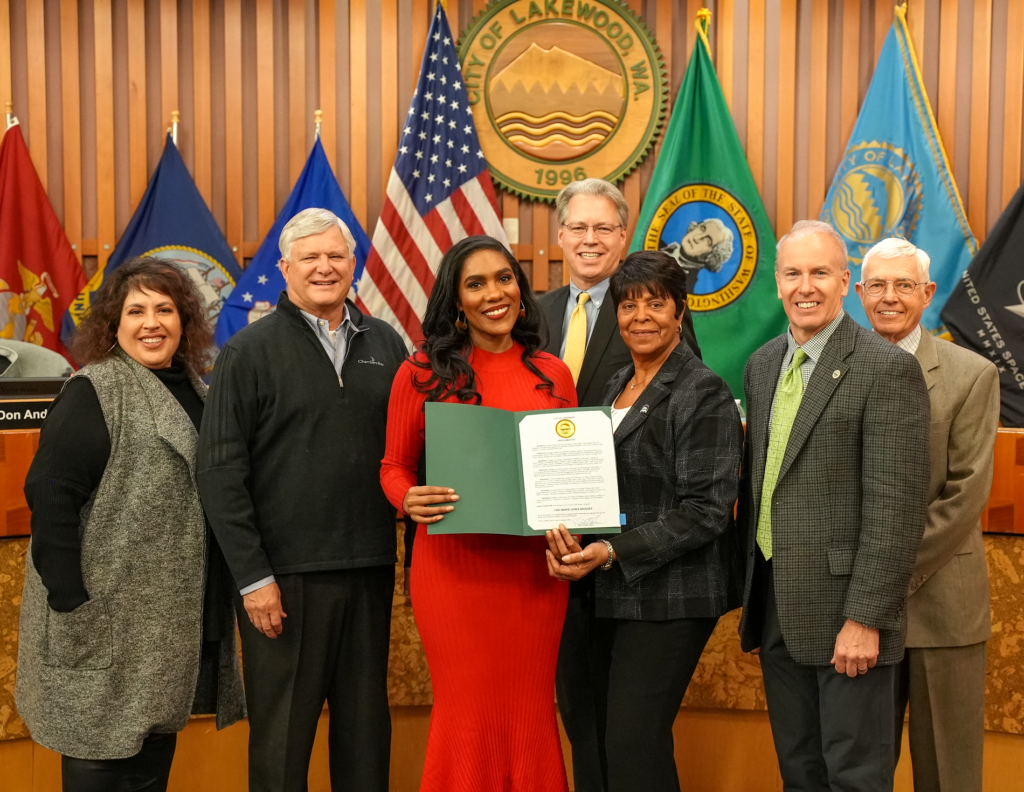 The Lakewood City Council had the honor to recognize Grammy Award-winning opera singer J'Nai Bridges at its first meeting of the year.
Bridges was presented with a proclamation, read by each member of Council, at the meeting. Bridges grew up in Lakewood, attending Idelwild Elementary School before enrolling in Charles Wright Academy in nearby University Place. She has received numerous awards for her artistry and in 2020 was named one of the most influential African Americans by "The Root". Also that year her high school Alma mater, Charles Wright, named her Alum of the Year. In 2022 The Kennedy Center announced her as one of its NEXT 50 cultural leaders.
It was a privilege to celebrate Bridges, who calls Lakewood home, as she returned to the Pacific Northwest to headline "Samson and Delilah" at the Seattle Opera this month. She is yet another example of a Lakewood youth whose hard work, persistence and talent resulted in an exceptional career that continues to break barriers.
Watch Bridges perform for NPR's Tiny Desk concert series.
---
Wanted: Candidates to fill Lakewood City Council vacancy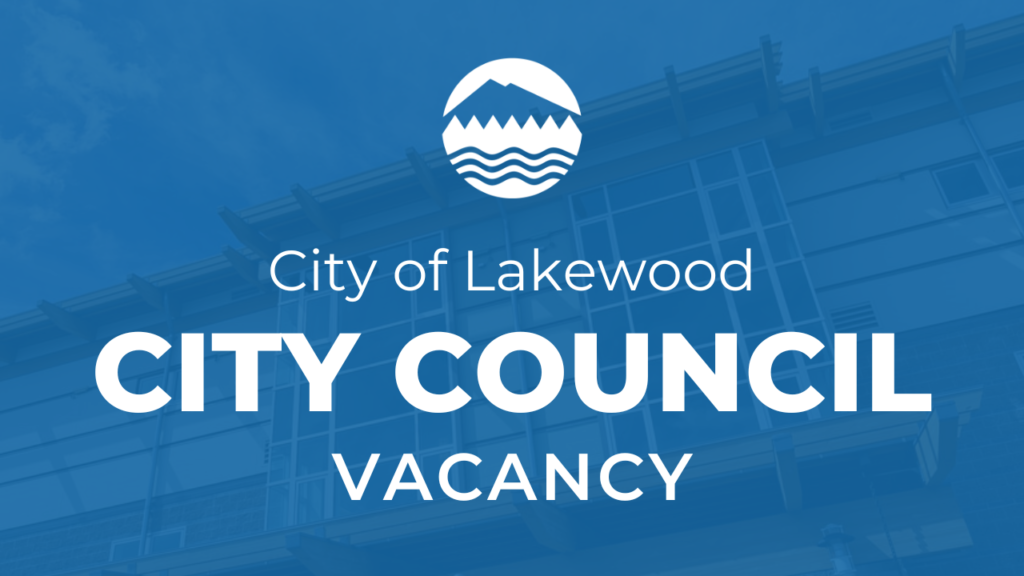 The Lakewood City Council seeks qualified candidates to fill its Position 6 after the seat was vacated by Councilmember Linda Farmer at the end of December 2022.
Under state law, Council has 90 days to appoint a qualified candidate to fill the position. (RCW 42.12.070.)
The person selected to fill the vacancy would serve out the remainder of the term. The position is up for election in 2023. The person elected for this position will assume office immediately after the 2023 General Election is certified.
Interested candidates should submit a one-page letter of interest confirming their Lakewood residency, identifying why they want to serve the community in this capacity, and summarizing their qualifications. Candidates should also attach a resume.
Applicants must confirm these documents are received by the City Clerk no later than 5 p.m. Friday, Jan. 13, 2023. Documents may be mailed to Attention: City Clerk, 6000 Main Street SW Lakewood, WA 98499, or emailed to the City Clerk at [email protected].
Council hopes to fill the position later than March 28, 2023.
The City of Lakewood is proud to be an Equal Opportunity Employer that encourages, supports, and celebrates respect, empowerment, diversity, and inclusion for all. We welcome your applications!
---
Hidden Heroes 2023 kick off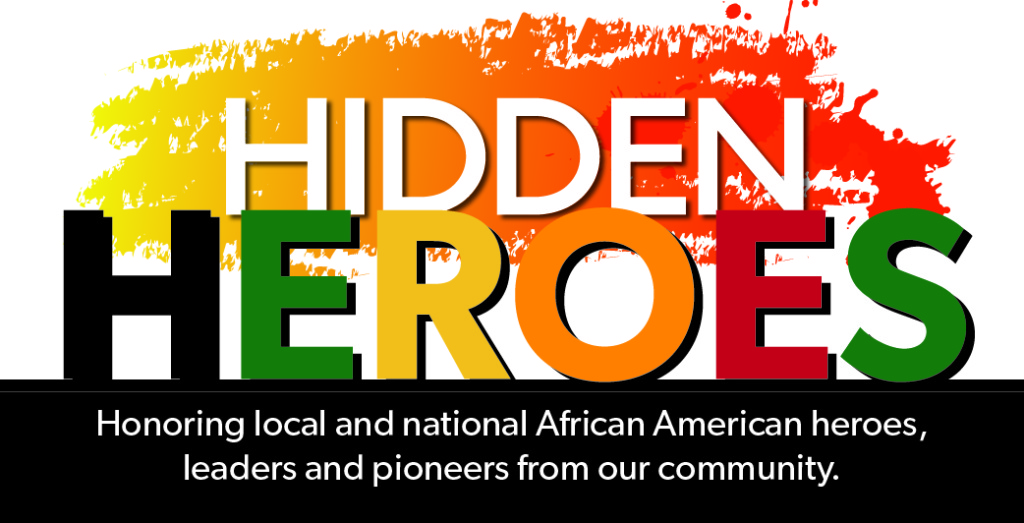 Beginning Jan. 17, 2023 the city of Lakewood will kick off its 2023 Hidden Heroes campaign as part of its Martin Luther King Jr. recognition and celebration of February as Black History Month.
Each week the city will email a newsletter that highlights local, national and international Black and African American leaders and their accomplishments.
If you would like to receive this weekly email, which will run Jan. 17-Feb. 27, 2023, please sign up here.
---
Lakewood City Council: What's on Deck
The Lakewood City Council will meet Monday, Jan. 9, 2023 at 7 p.m. for a study session. The meeting will be held in Council Chambers at Lakewood City Hall, 6000 Main Street SW.
Agenda items include:
Review of 2023 work plans for the city's citizens' advisory boards, committees and commissions.
Review of City Council liaisons to citizens' advisory boards, committees and commissions and City Council representation on external boards and commissions.
Introduction of 2024 Comprehensive Plan Periodic Review process and work plan.
How to attend: Attend in person at Lakewood City Hall, 6000 Main Street SW; Join via Zoom (or dial 253-215-8782 and enter meeting ID: 868 7263 2373), or watch live on the city's YouTube channel.
---
Lakewood in the news
The city of Lakewood was recently featured in Business View Magazine, a publication focused on North American industry trends and best practices within a wide range of topics including the public sector.
The article on Lakewood highlights the city's economic growth and development, as well as how we pivoted and adapted during the upheaval of the last couple of years.
---
January events
Save the date: We have not-to-be-missed events coming up first thing in 2023.
New Year New You: Join us Saturday, Jan. 14, 2023 from 10 a.m. to 2:30 p.m. at the Pavilion at Fort Steilacoom Park for this event that will help you get outdoors, be active and offer a chance to socialize with your neighbors. The event is free and we'll have a "meet your neighbor" raffle, prizes, give away opportunities, food trucks and more. We also will offer samples of our yoga and meditation series clases – but sign up today because only four spots remain for yoga! Join us at the Pavilion and Shelter 1 near the playground at the park. Read more.
MLK video series: Starting Jan. 10, 2023 the city will air a series of videos celebrating Martin Luther King Jr. Day by telling the stories of our community and the people who make up Lakewood. We'll air one video a day leading up to Jan. 16, 2023, the day observed as the MLK Day holiday.
Meditate with a Master: As part of its #LoveLakewood wellness series, the city is hosting a Meditate with a Master sitting on Jan. 21, 2023 from 11:15 to 12:30 p.m. This is a great way to kick start your meditation practice. Register here.