Thanks for coming to SummerFEST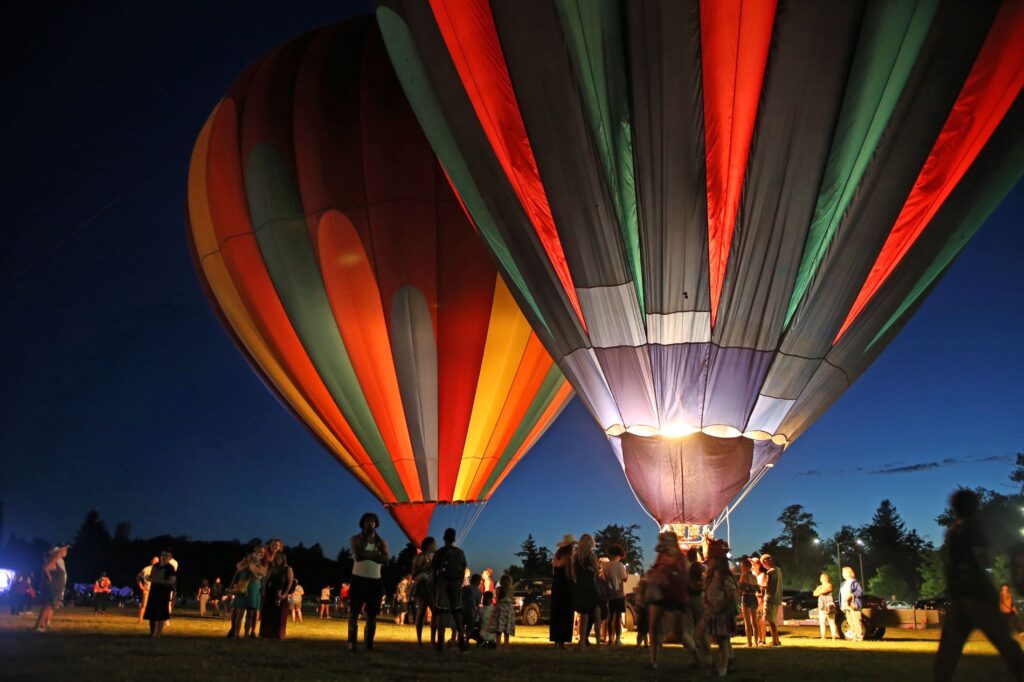 Did you visit SummerFEST last weekend? It was a day filled with fun, food, live music, free activities – and a lot of sun!
Check out some of the photos we took from the day at the City of Lakewood Facebook page. We also shared some of the drone show to our YouTube channel, in case you missed it. You can also see a Reel from the day on Instagram.
Save the date: SummerFEST 2024 is July 20.
---
Help us name our Plaza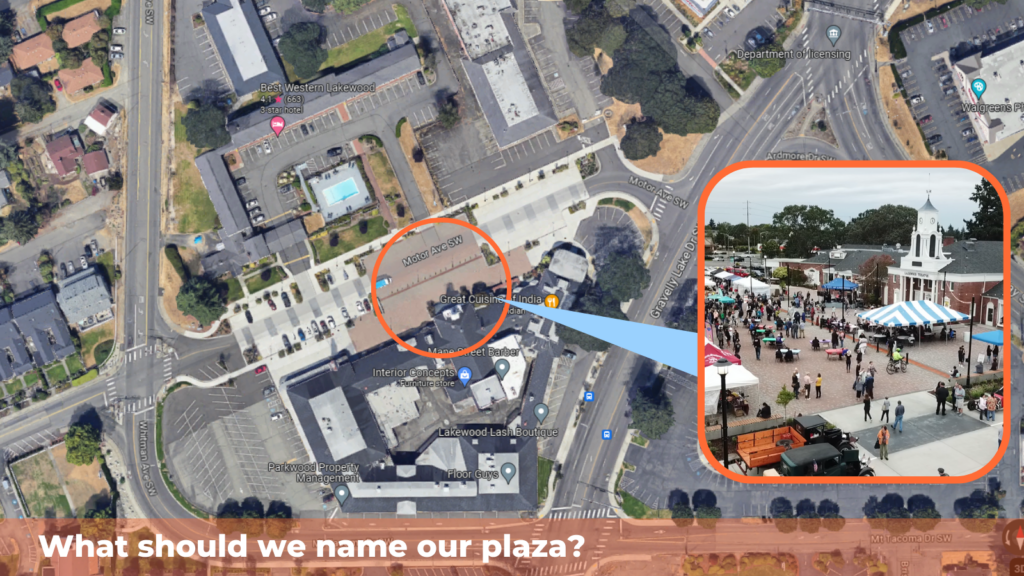 The City of Lakewood is looking to officially name its plaza located on Motor Avenue SW that fronts the historic Lakewood Theatre.
The plaza was redeveloped in 2019 to create a community gathering space in the city's downtown business district. Since its completion the city has hosted numerous events on the site, including its popular Saturday Street Festivals with live music, vendor booths, food and family-friendly activities.
Want to weigh in? Take our quick survey online and let us know what you want it called.
---
National Night Out is Aug. 1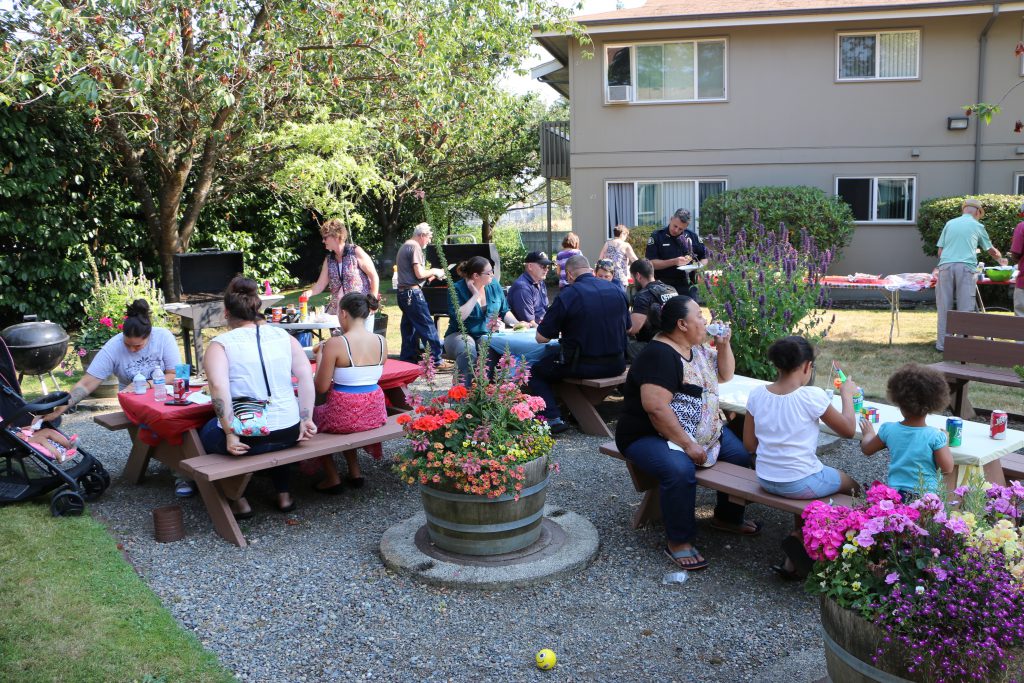 National Night Out is just around the corner and we hope Lakewood residents will come together to celebrate Tuesday, Aug. 1.
Those who want their neighborhood potluck, barbecue or ice cream social visited by law enforcement, first responders and city officials must register by Thursday, July 27. Fill out this online form to sign up.
National Night Out is a nationwide event designed to show support for community-police partnerships and neighborly connections. This year marks the 40th-year the event has been held nationally.
---
Lakewood City Hall, Municipal Court to close early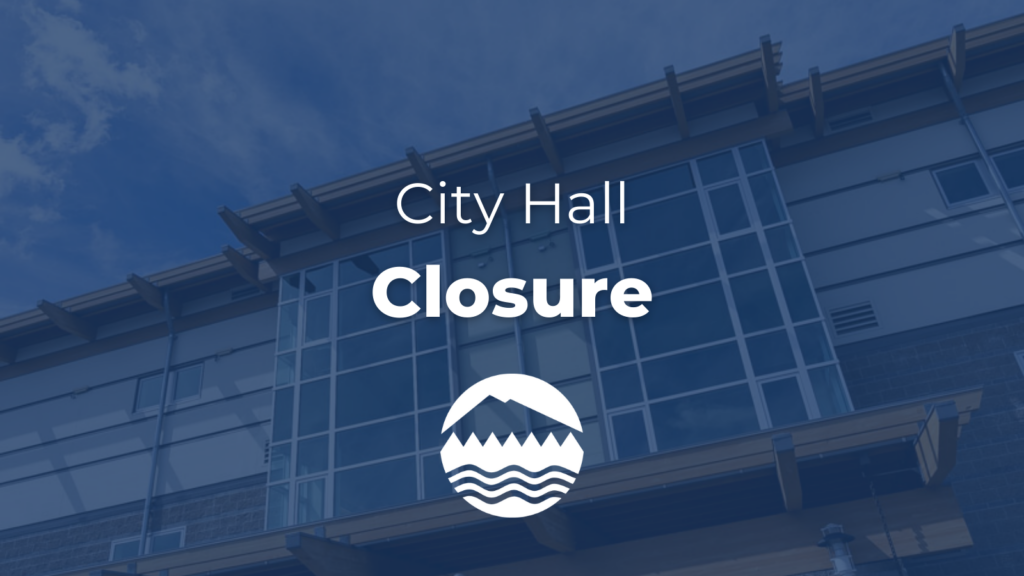 Lakewood City Hall and Lakewood Municipal Court will close early Wednesday, July 26, 2023.
The early closure is for an employee recognition event. The building and operations will close at 12 p.m. and reopen the following day, Thursday, July 27 at normal time.
We apologize for any inconvenience and thank the public for its understanding while we take time to recognize the hard work of our employees.
---
Summer fun continues in Lakewood
SummerFEST may be over, but that doesn't mean the fun has stopped!
The Lakewood Farmers Market is in full swing out at Fort Steilacoom Park. Join us every Tuesday from 2-7 p.m. Enjoy live music from saxophonist Maureese Itson 4:30-6:30 p.m. while you cruise the market, shop local vendors and grab a bite from the food trucks/vendors.
The Summer Nights at the Pavilion free summer concerts continue next week with Queen Mother, a Queen tribute band. You don't want to miss this show that is guaranteed to have you on your feet dancing. The band takes the Pavilion stage at 6:30 p.m. Find your spot on the lawn and get ready for an evening of fun.
Save the date for our next Saturday Street Festival Aug. 12. Head to Motor Ave. for kid-friendly activities, food trucks, music and an evening of dancing in the streets. We kick off the fun at 4 p.m. and plan to dance 'til 8 p.m.
Find our full event lineup online.
---
Council Corner: July 17, 2023 meeting recap
The Lakewood City Council met Monday for a regular meeting. Action items included:
Proclamation declaring August 1, 2023 as National Night Out
Execution of an agreement with KPG Promas for design services for the Wadsworth, Silcox & Boat Street Sewer Extension project
Execution of an interagency agreement with the state Department of Ecology for the Pollution Prevention Assistance Partnership
Execution a professional services agreement with Flock Safety
Execution of an agreement for the Union Avenue SW Sidewalk project
Appointing Ross Drangsholt, Mark Herr, Shawn C. Hill, Kris Kaufmann, and Linda Smith to serve on the Independent Salary Commission
Lakewood Police Chief Patrick Smith presented the second quarter police crime statistics at the meeting. Highlights include:
Crimes against property and society decreased overall by 10.4%.
Crimes against people are down 6.5%
While all areas of crime were down overall, Lakewood police continue to see the number of vehicle thefts rise. This is not unique to the city and is a problem facing the region. The majority of thefts are of Kia and Hyundai vehicles. If you are the owner of one of these makes of vehicle, you may be eligible for a free anti-theft steering wheel lock device. Contact the Lakewood Police Department at 253-830-5000 to learn more.
The Lakewood City Council meets Monday, July 24, 2023 for a study session at 7 p.m. Tentative agenda items include:
State of the Fire Department: Chief Jim Sharp, Fire Chief, West Pierce Fire & Rescue
2023-2024 Strategic Plan Update
Parks Capital Improvement Program Update
How to attend: Attend in person at Lakewood City Hall, 6000 Main Street SW; Join via Zoom (or dial 253-215-8782 and enter meeting ID: 868 7263 2373), or watch live on the city's YouTube channel.
---
West Pierce Fire & Rescue newsletter
The latest edition of West Pierce Fire & Rescue's "The Monitor" community newsletter is being delivered to homes now.
The latest issue covers a lot of information, including programs, community services, upcoming events, and the Maintenance and Operations levy on the Aug. 1 ballot.
Check your mailbox to make sure you don't miss the latest from our fire district.
---
Springbrook celebration
Springbrook Connections and Lakewood's Choice are hosting 2023's End of Summer Celebration event in Springbrook Park(12606 Addison St. SW) Saturday, Aug. 19, from 12-5 p.m.
The event is free for all attendees and will include a fun day of free food, live wrestling, games for all ages, and resources.
Those interested in having a table at the event should register no later than Aug. 14. Email [email protected] or [email protected] to register.
---
A Midsummer Night's Dream at Lakewold
Enjoy Shakespeare in the Garden at Lakewold Gardens this summer. Purchase tickets now for the Aug. 4, 2023 show that runs 7-8:30 p.m.
This abridged version of Shakespeare's A Midsummer Night's Dream is adapted by PLU Professor Tom Smith and directed by John Serembe. The production will feature actors playing multiple roles and youth fairy dancers, accompanied by a live piano adaptation of selections from Mendelssohn's A Midsummer Night's Dream performed by Lark Powers and Ricardo de la Torre. With the beautiful gardens as a backdrop, it will be a magical evening!
---
Canceled: Lakewood Planning Commission
The Lakewood Planning Commission will not meet during the month of August. Its regular meeting schedule resumes Sept. 6, 2023 at 6:30 p.m. with a hybrid meeting that offers in-person and remote attendance. Learn more.
---
Now accepting 2024 Comp Plan Amendments
The City of Lakewood invites interested parties to identify proposed amendments to the city's Comprehensive Plan and its associated zoning maps. The Lakewood Planning Commission and then City Council will review and confirm the list of amendments to be considered over the course of the year, including privately initiated amendments. This list is known as the "Annual Comprehensive Plan Docket."
Amendment applications must be submitted by July 31, 2023. Learn more here.
---
Work for the city of Lakewood
We're hiring! Looking to change careers? Looking for a new job? Ready to re-enter the job market?
Join the city of Lakewood! We have a variety of positions open across multiple departments.
Lakewood offers a competitive benefits package. We are part of the state retirement system (PERS). And the city is a beautiful place to work.
Find a current list of open positions online.
---
Road project updates
112th Street Sidewalks
Work continued this week to install curbs and sidewalks. Paving was set to finish Friday, July 21. Striping will finish in August, once the pavement is cured.
Washington Boulevard
Work continued this week on connecting the water main. The city's contractor anticipates another week of this work to make the water utility connection between Lake City Boulevard and Interlaaken Drive. Lumen is nearing completion on its telecommunications relocation at the intersections of Lake City Boulevard and Washington Boulevard and 83rd Street and Washington Boulevard. Once complete, grading and concrete curbing for the roundabouts at those intersections will begin.
Angle Lane/Elwood Drive
Angle Lane closed at the start of this week to begin improvements. The southernmost lane was removed to prepare for the installation of curbs. Storm drainage is now complete for the entirety of the project. Curbing is expected to go in Monday. Paving of Angle Lane and the path along Elwood Drive is expected to happen July 31 and Aug. 1.
Chip Seal
The city's contractor began work this week on chip sealing the roads between Bridgeport Way SW, 108th Street SW, Lakeview Drive SW and 100th Street SW. Most of the work was expected to be done by the end of the week, although a few segments may require work on Monday, July 24.