Transforming Fort Steilacoom Park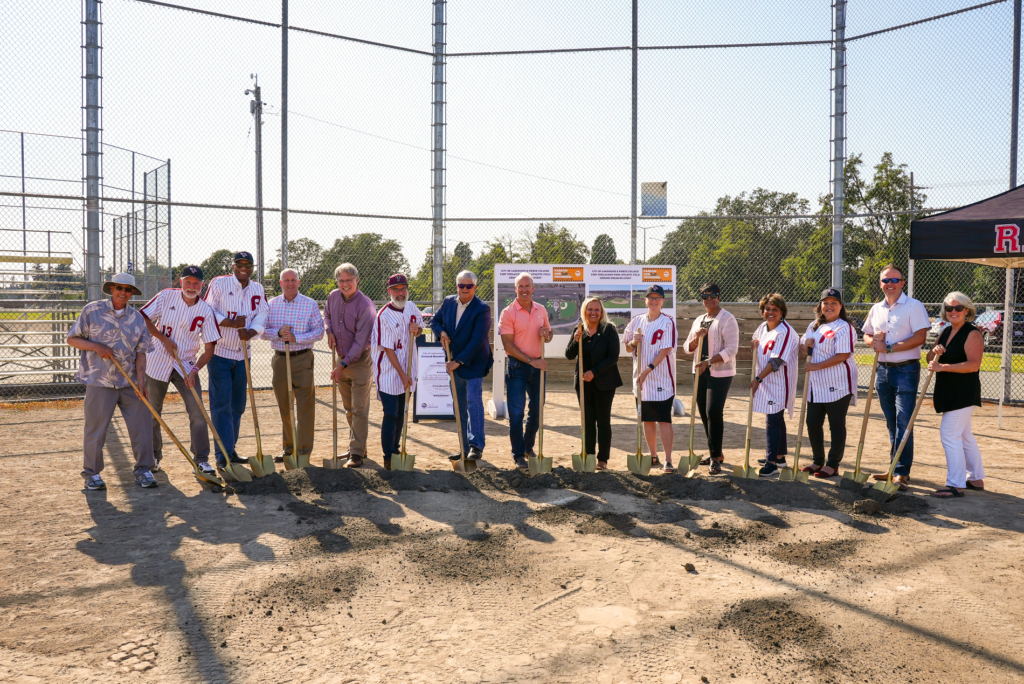 Mayor Jason Whalen and members of the Lakewood City Council were joined this week at Fort Steilacoom Park by representatives from Peirce College and state Rep. Mari Leavitt.
Golden shovels in hand, the group ceremoniously broke ground to celebrate the partnership between the city and Pierce College to transform the athletic fields at Fort Steilacoom Park. The project wouldn't be possible without the support of 28th and 29th state legislators, who helped secure state funding for the improvements.
Along with adding synthetic turf infields to all the ballfields at the park, the city and Pierce College are collaborating on the development of a collegiate sized baseball field with additional amenities. The field will become the home field complex for the college.
Construction activity at the field begins the week of Aug. 7, 2023.
---
National Night Out is Tuesday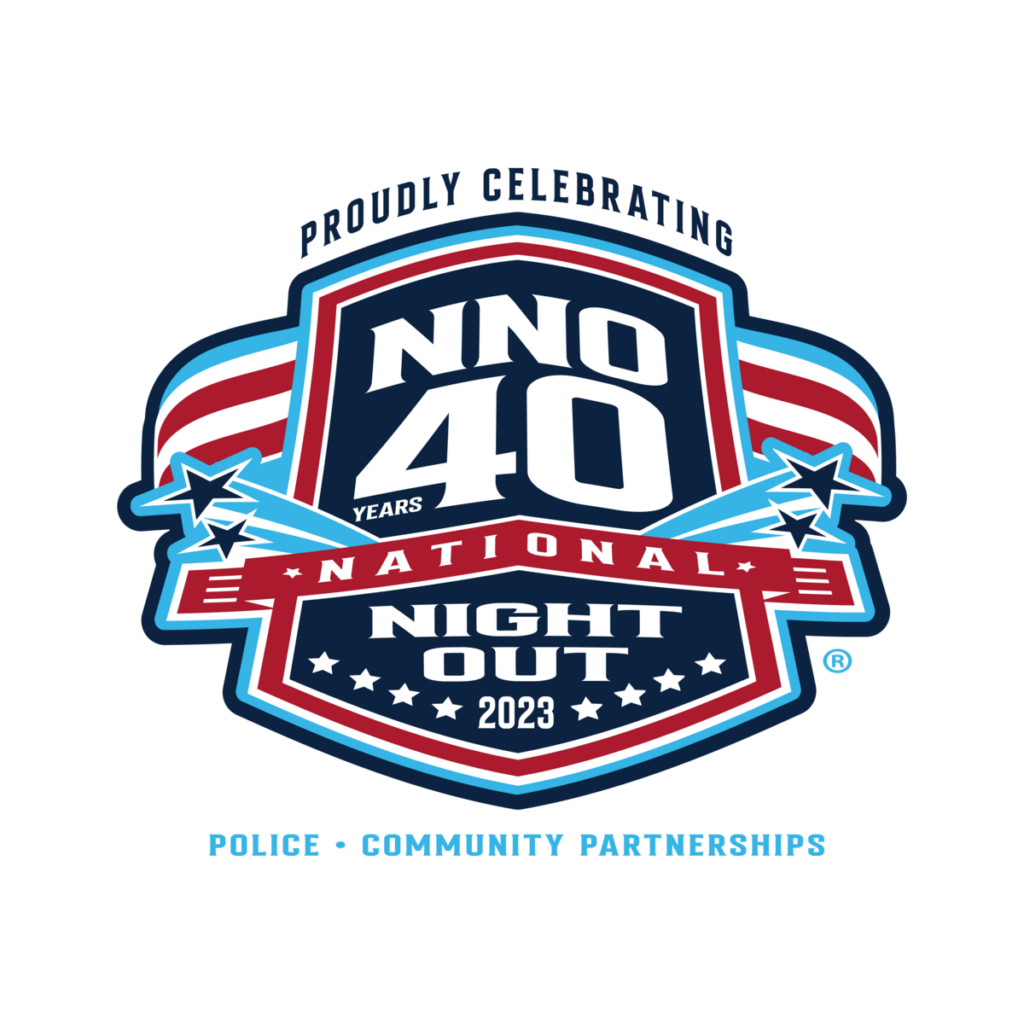 National Night Out is Tuesday. Across the country people will come together to show support for community-police partnerships and neighborly connections. This year marks the 40th-year the event has been held nationally.
We encourage residents to host barbecues, ice cream socials or just hang out in your cul-de-sac with neighbors. Strengthening these community relationships and getting to know each other leads to increased safety and camaraderie.
If your neighborhood isn't hosting an event this year, consider visiting American Lake Park where American Lake Credit Union will be grilling hot dogs, playing music and celebrating. Or head to the Skate Park at Kiwanis Park where Harborstone Credit Union will host its event. Throughout the evening members of the Lakewood police department, West Pierce Fire & Rescue and the Lakewood City Council will visit neighborhoods.
---
Steilacoom Boulevard road impacts
Drivers are encouraged to avoid Steilacoom Boulevard from Weller Road to 88th Street SW on Wednesday, Aug. 2. The road will be closed in both directions to remove overhead electrical lines crossing Steilacoom Boulevard at Phillips Road. Crews will require a 10-minute stop of all traffic in the intersection in order to safely drop the lines. Once the removal is complete the road will reopen.
---
Summer concerts continue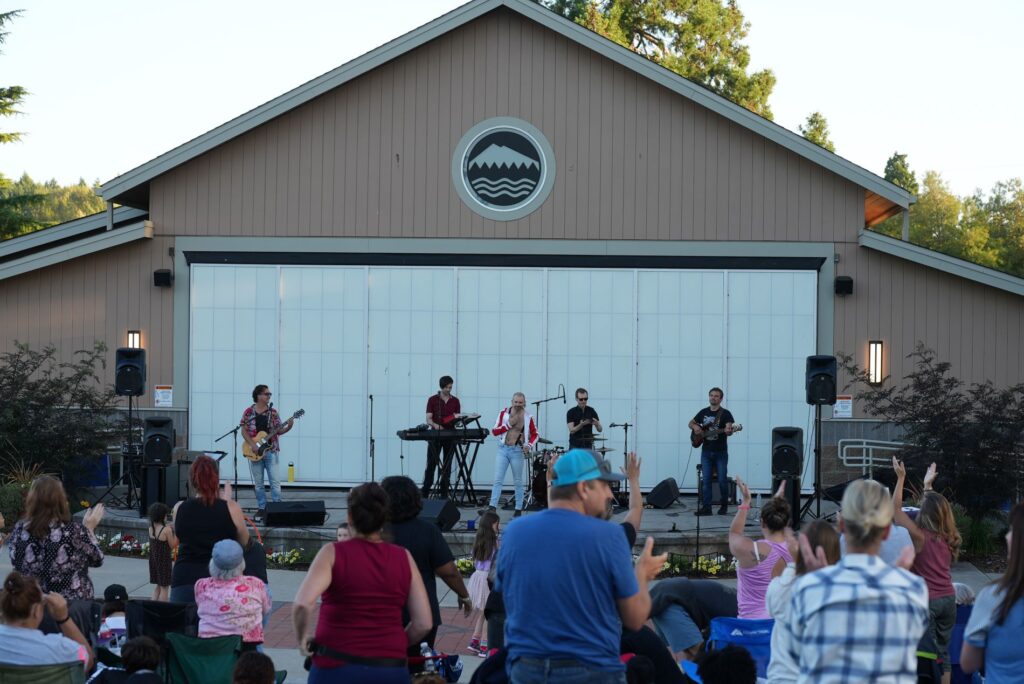 If you missed last week's Summer Nights at the Pavilion free summer concert with Queen Mother, you missed a great show!
But don't worry, we have another free concert Aug. 1. Head to Fort Steilacoom Park to see Wally and the Beaves, a seven-piece, fun Oldies variety band performing songs that span from the 50s to the 80s and more.
The band takes the Pavilion stage at 6:30 p.m. Find your spot on the lawn and get ready for an evening of fun.
Find our full event lineup online.
---
Council Corner: July 24, 2023 meeting recap
The Lakewood City Council met Monday for a study session. Items reviewed included:
A presentation by West Pierce Fire & Rescue Chief Jim Sharp on the state of the fire department.
Review of the city's 2023-2024 Strategic Plan.
An update on the city's Parks Capital Improvement Program.
Watch the meeting.
The Lakewood City Council will not meet Monday, July 31 because it is a fifth Monday. Council's next meeting is Monday, Aug. 7, 2023 at 7 p.m. Tentative agenda items include:
Proclamation declaring August 6-12, 2023 as Farmers Market Week
Presentation from Lakewood's CHOICE
Clover Park School District Report
Approving the 2023-2024 Strategic Plan
Appointing the 2023-2024 Youth Council
Reports by the City Manager: Information Technology Plan Update
How to attend: Attend in person at Lakewood City Hall, 6000 Main Street SW; Join via Zoom (or dial 253-215-8782 and enter meeting ID: 868 7263 2373), or watch live on the city's YouTube channel.
---
Help us name our Plaza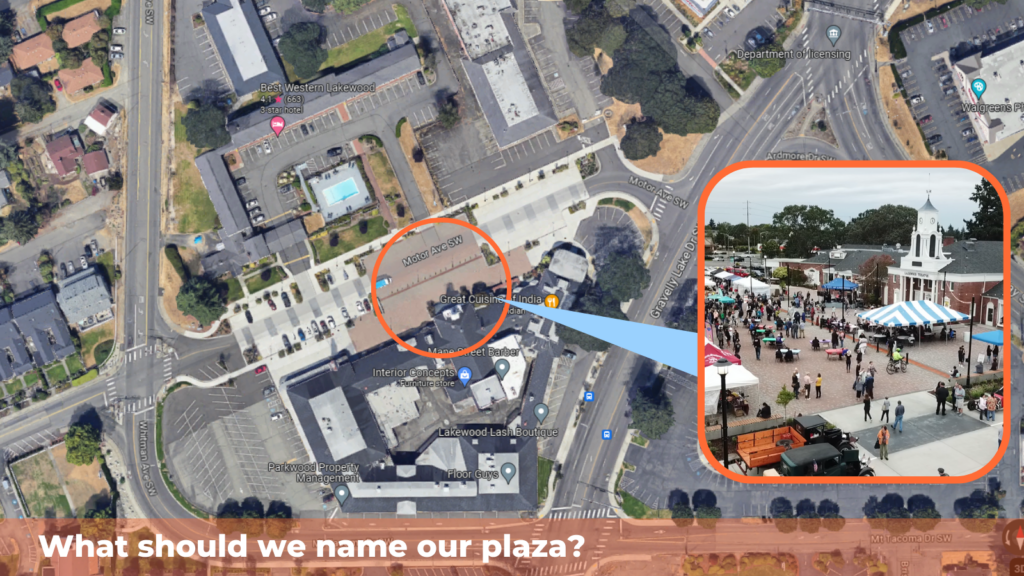 The City of Lakewood is looking to officially name its plaza located on Motor Avenue SW that fronts the historic Lakewood Theatre.
The plaza was redeveloped in 2019 to create a community gathering space in the city's downtown business district. Since its completion the city has hosted numerous events on the site, including its popular Saturday Street Festivals with live music, vendor booths, food and family-friendly activities.
Want to weigh in? Take our quick survey online and let us know what you want it called.
---
Springbrook celebration
Springbrook Connections and Lakewood's Choice are hosting 2023's End of Summer Celebration event in Springbrook Park (12606 Addison St. SW) Saturday, Aug. 19, from 12-5 p.m.
The event is free for all attendees and will include a fun day of free food, live wrestling, games for all ages, and resources.
Those interested in having a table at the event should register no later than Aug. 14. Email [email protected] or [email protected] to register.
---
Now accepting 2024 Comp Plan Amendments
The City of Lakewood invites interested parties to identify proposed amendments to the city's Comprehensive Plan and its associated zoning maps. The Lakewood Planning Commission and then City Council will review and confirm the list of amendments to be considered over the course of the year, including privately initiated amendments. This list is known as the "Annual Comprehensive Plan Docket."
Amendment applications must be submitted by July 31, 2023. Learn more here.
---
Work for the city of Lakewood
We're hiring! Looking to change careers? Looking for a new job? Ready to re-enter the job market?
Join the city of Lakewood! We have a variety of positions open across multiple departments.
Lakewood offers a competitive benefits package. We are part of the state retirement system (PERS). And the city is a beautiful place to work.
Find a current list of open positions online.
---
Road project updates
Steilacoom Blvd. Weller to 88th
Tacoma Public Utilities and the city's contractor removed a signal pole at the intersection of 88th and Steilacoom Boulevard this week. TEMPORARY ROAD CLOSURES will occur Wednesday to remove overhead electrical lines crossing Steilacoom Boulevard at Phillips Road. Crews will require a 10-minute stop of all traffic in the intersection in order to safely drop the lines. Drivers are encouraged to avoid the area.
112th Street Sidewalks
Sidewalk pours and paving are complete. Striping is scheduled for Friday, Aug. 4.
Washington Boulevard
Work continued this week on connecting the water main between Lake City Boulevard and Interlaaken Drive. Lumen completed its telecommunications relocation at the intersections of Lake City Boulevard and Washington Boulevard and 83rd Street and Washington Boulevard. Grading of the roundabouts and curbing along Washington between Lake City and Interlaaken begins next week.
Angle Lane/Elwood Drive
The full closure of Angle Lane allowed the city's contractor to work quickly on this project. Curbing was installed this week. Full paving of Angle Lane and the pedestrian path on Elwood Drive is scheduled for Monday and Tuesday.
Chip Seal
Work is complete chip sealing the roads between Bridgeport Way SW, 108th Street SW, Lakeview Drive SW and 100th Street SW.