Council Corner: March 20, 2023
Trestin Lauricella sworn in: Lakewood's newest City Council member was sworn in at the March 20, 2023 regular meeting. Lakewood Municipal Court Judge Lisa Mansfield administered the oath of office.
Lauricella was appointed by the Lakewood City Council to fill the remainder of the council Position 6 term. He will hold the position until the November general election. That's when voters will decide who will assume the office for a new term.
Learn more about Lauricella in his bio on our website.
Proclamations: The Lakewood City Council recognized March 29 as "National Vietnam War Veterans Day", awarding a proclamation to Lakewood resident Bob Warfield who served in Vietnam. Read the proclamation.
Council also celebrated Lakewood resident Scott McKay, presenting him with a proclamation and recognition for his continued volunteer efforts to clean up garbage along Lakewood's streets and parks. Read the proclamation.
Council action: The Lakewood City Council adopted two ordinances Monday night to give Lakewood police more authority to respond to criminal acts in public spaces.
This includes making it a gross misdemeanor to use illegal drugs in public places, punishable up to 364 days in jail and up to a $5,000 fine, and making it a misdemeanor to "camp" in public spaces.
If there are no shelter beds available within a 15-mile radius, the "camping" ordinance cannot be enforced. If a person refuses to go to an available shelter, police have the authority to move them if they are preventing a public space from being used as it was intended.
Both ordinances passed with unanimous approval.
"The goal is not to criminalize people, but instead to encourage them into treatment," said Mayor Jason Whalen about Council's adoption of Ordinance 782 around use of controlled substances in public.
Adopting both ordinances provides additional tools for law enforcement to use when necessary to protect public property and increase public safety and welfare.
Update: Council received an update on the Clover Creek Flood Plain work to identify an engineering alternative evaluation. Read the full report.
Watch the meeting
What's on deck: The Lakewood City Council will meet Monday, March 27 at 7 p.m. for a study session. Tentative agenda items include:
Joint Planning Commission meeting
Review of the Non-Motorized Transportation Plan Update
Review of the FY2023 Community Development Block Grant (CDBG) annual action plan
Rental Housing Safety Program update.
How to attend: Attend in person at Lakewood City Hall, 6000 Main Street SW; Join via Zoom (or dial 253-215-8782 and enter meeting ID: 868 7263 2373), or watch live on the city's YouTube channel.
---
You're invited: Gateway Arcs Ribbon Cutting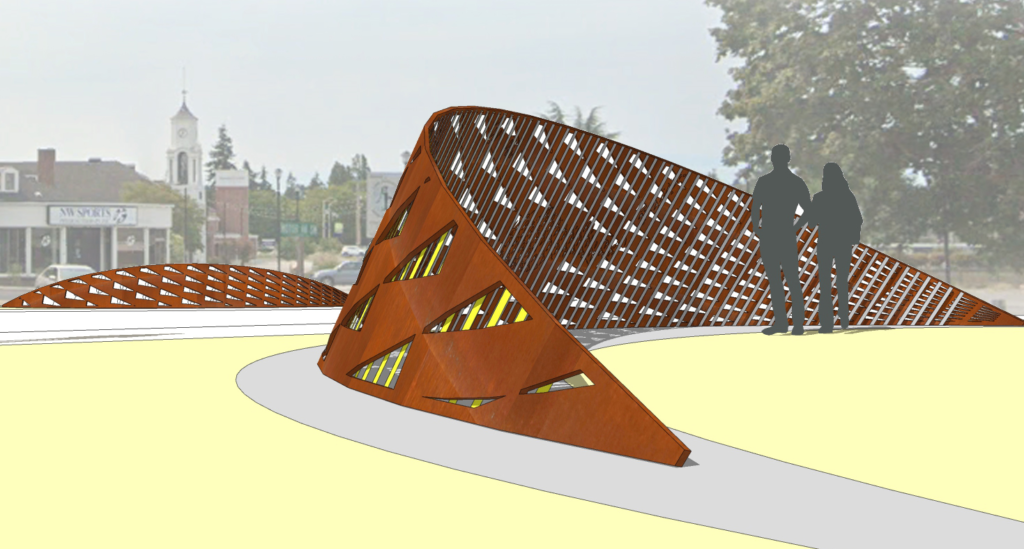 Join us to cut the ribbon and celebrate the city of Lakewood's newest public art installation designed by artist John Fleming. Read the 112 stories woven into the Gateway Arcs written by members of our community. Meet the artist. Light refreshments will be served.
What: Gateway Arcs ribbon cutting
When: Saturday, April 1, 10-11 a.m.
Where: Corner of Motor Avenue and Gravelly Lake Drive
More: CityofLakewood.Us/Art
---
Register now for Kids Fishing Event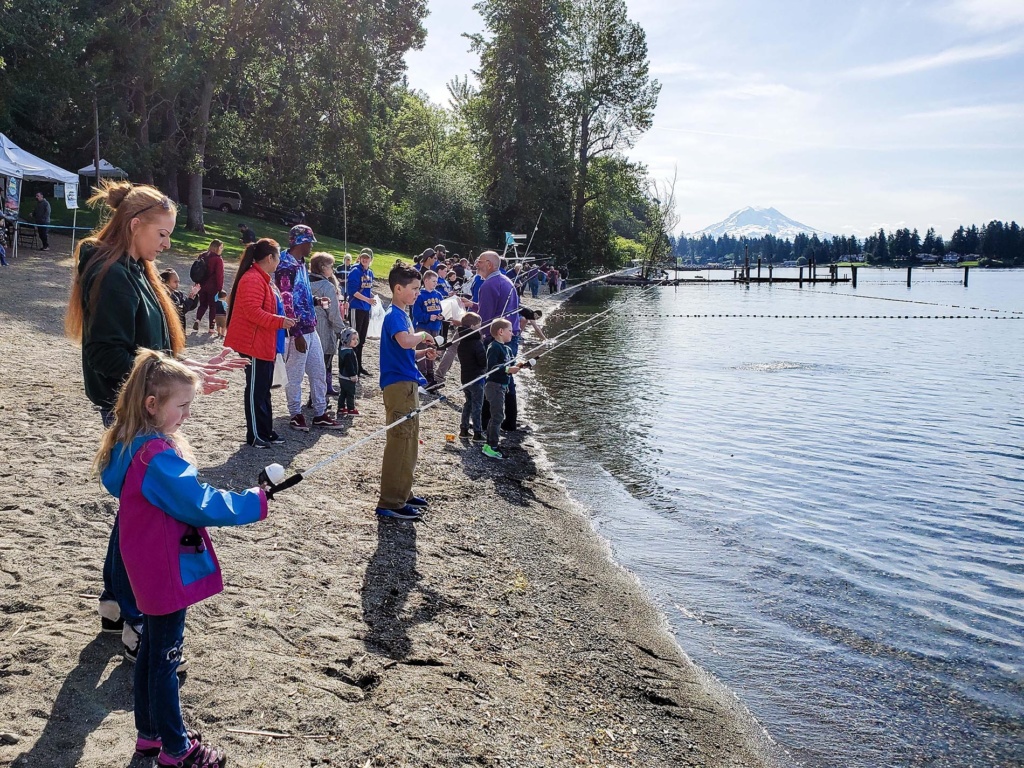 Registration is now open for the city of Lakewood's annual Kids Fishing Event. This event allows children 5 to 14 years to fish off the shoreline of American Lake.
Cost is just $5 per participant. Children get to keep their pole and their catch. All necessary fishing supplies are provided.
This year's event is Saturday, May 13. Note the location change: The event will be held on the shoreline of Harry Todd Park. Sessions are 45 minutes and run every hour on the hour from 8 to 11 a.m.
Space is limited. Sign up today: https://tinyurl.com/LakewoodFish
---
Spring 2023 Lakewood Connections in homes now
Have you checked your mail recently? Chances are if you did you found the Spring 2023 Lakewood Connections magazine.
The most recent edition includes a list of all upcoming city events – most of which are free and fun for the whole family! Also included is an article on our new Lakewood Police Chief Patrick D. Smith, a look at big changes on the horizon for Fort Steilacoom Park and Pierce College, an informational piece on where public rights-of-way begin and private property ends, and much more.
Didn't get a copy? We have extras at the front desk at Lakewood City Hall, 6000 Main Street SW. Swing by, we're happy to share!
---
EFN Hunger Walk
The Hunger Walk is an annual opportunity for the community to support Emergency Food Network's mission of providing food to our neighbors in need "so that no person goes hungry."
The 2023 Hunger Walk will take place May 6 at Fort Steilacoom Park. Virtual registration is also available.
---
Save the date: Lakewood SummerFEST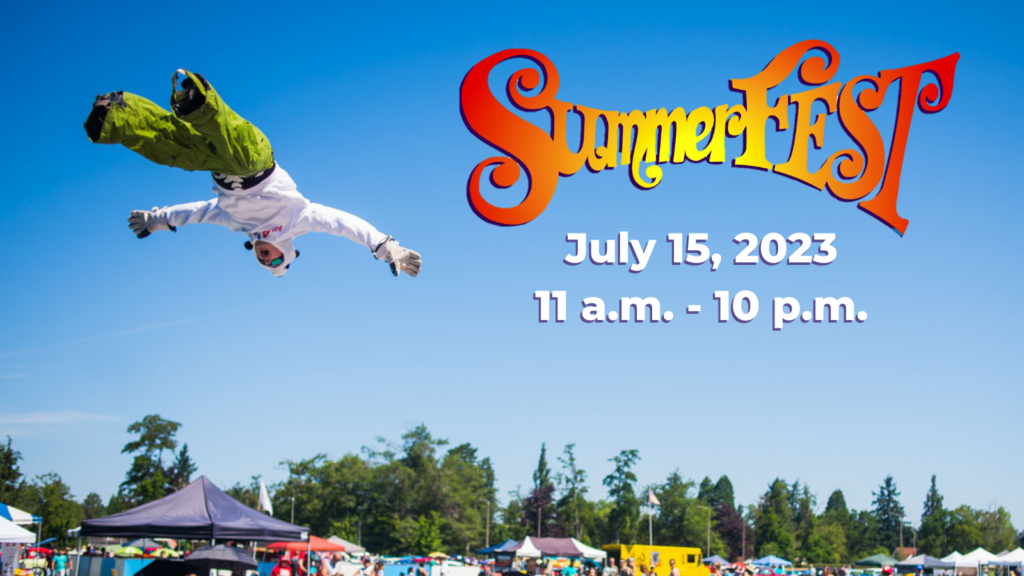 Our signature summer event, SummerFEST is Saturday, July 15. This all-day, FREE event takes place at Fort Steilacoom Park. It is not to be missed.
Again this year we'll have live bands throughout the day, the International Festival with performances showcasing cultures from around the world, food trucks, sweet treats, kids activities, vendors, circus acts, a beer garden and more. Stay tuned for more information as we get closer to summer.
---
Lakewood Farmers Market kicks off June 6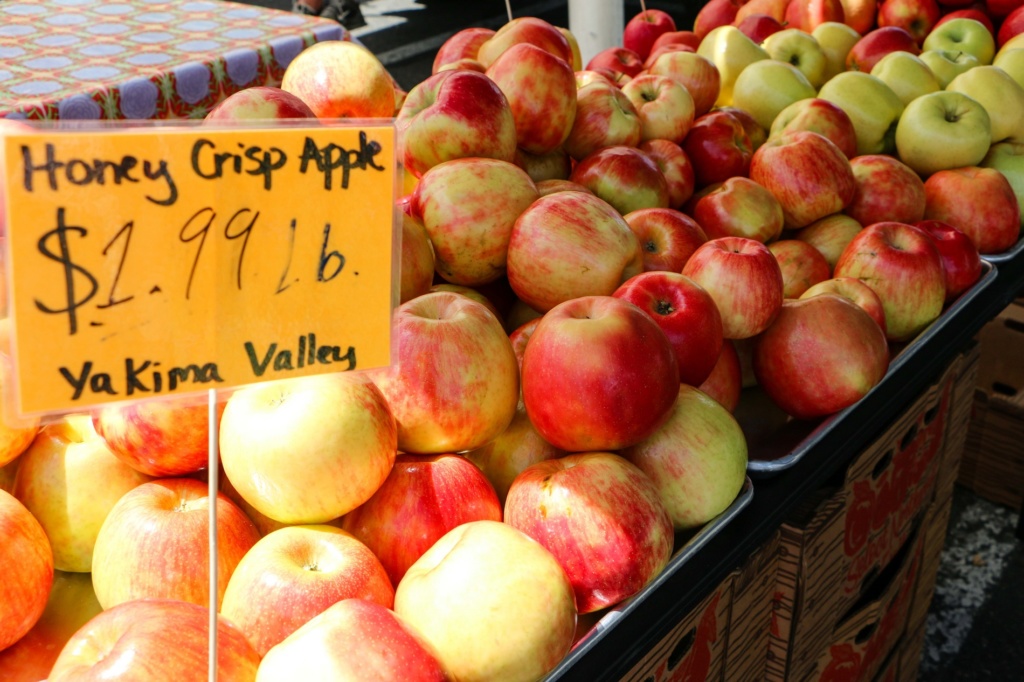 Summer is just around the corner and we can't wait for the return of the Lakewood Farmers Market. This year's market runs every Tuesday, 2-7 p.m. at Fort Steilacoom Park from June 6 to Sept. 19.
The market will feature food trucks, fresh produce, pre-packaged food items, beer, wine, desserts, fresh cut flowers, plant starts, handmade jewelry and more. Mark your calendar and join us for opening day!
---
Work for the city of Lakewood
We're hiring! Looking to change careers? Looking for a new job? Ready to re-enter the job market?
Join the city of Lakewood! We have a variety of job positions open. Lakewood offers a competitive benefits package. We are part of the state retirement system (PERS). And the city is a beautiful place to work.
Available positions include openings in our maintenance division, Information Technology and police department.
Find a current list of open positions online.
---
Road project updates
104th Street and Butte Drive
Asphalt Patch Systems will restore the asphalt/curb/gutter/sidewalk surfaces that were damaged last month when a water main broke at 104th Street SW and Butte Drive SW.
The curb and gutter work will begin on March 24, traffic lanes will transition to one lane (flagger controlled). If the weather remains agreeable, the project will pick back up on March 27-29 to finish the paving and apply temporary road markings. The concrete crew is expected to return on March 30 (again weather permitting) to finish the sidewalk work.
Washington Boulevard
The concrete crew returns next week after grading the road with gravel this week – making its appearance resemble a real road. The water service crew made its final service connection March 23. Next for this crew is to begin storm drainage work moving toward Lake City Boulevard.