Lakewood City Council: Tree Code Public Hearing
The Lakewood City Council will meet on Tuesday, Sept. 6, 2022 next week due to the Labor Day holiday.
Public hearings will be held on the biennial review of the Downtown Subarea Plan and proposed updates to the city's Tree Preservation Code.
A copy of the proposed tree code amendments and accompanying staff report is available online. (Beginning on page 565.) Find background information online about the work done to craft the proposed updates to the code.
Members of the public are encouraged to attend the Council meeting either in person or via Zoom to provide public testimony. Submit written comments to City Clerk Briana Schumacher via email. For additional information about the proposed updates contact Planning Manager Courtney Brunell at (253) 983-7839 or [email protected].
Other items on the agenda include: Two proclamations, one recognizing Sept. 11, 2022 as Patriot Day and a Day of Remembrance and the other recognizing September 2022 as Hispanic Heritage Month. There will be updates from the city's Youth Council and the Clover Park School District and consideration of an ordinance vacating a portion of 88th Ave Ct SW west of the intersection with Wadsworth Street SW.
What's on Deck?: Council will hold a study session Sept. 12, 2022 at 7 p.m. Agenda items include:
Presentation from the Pierce County Library System Executive Director
Review of 2nd Quarter (2022) Financial Report
Review of Tree Preservation Code Update
Review of American Rescue Plan Act (ARPA) Request for Proposals (RFPs)
How to attend: Attend in person at Lakewood City Hall, 6000 Main Street SW; Join via Zoom (or dial 253-215-8782 and enter meeting ID: 868 7263 2373), or watch live on the city's YouTube channel.
---
Road work coming to Lake Louise area
Starting the week of Sept. 5, 2022 road crews will be in the Lake Louise area "chip sealing" select roadways to help preserve the roadway.
During construction, expect temporary lane closures. Road sweeping will happen to remove as much loose rock as possible. All traffic should use caution, and motorcycles should use extreme caution, during this work due to loose rocks. Please avoid parking cars on the roadway shoulder during construction.
Chip sealing is a cost effective method of preserving the roadway with minimal impacts to the public. Thank you for your patience during this work.
---
Lakewood PD Chief search: Online survey and virtual forums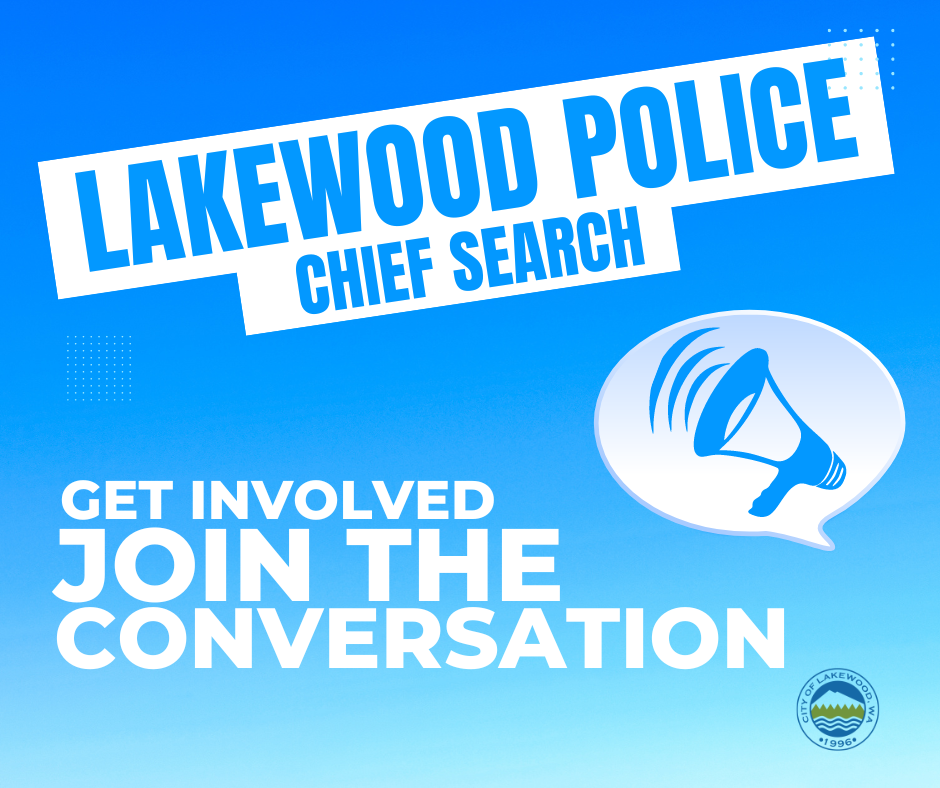 Want to help with the search for Lakewood's next police chief? We have upcoming opportunities for you to weigh in.
Two virtual meetings are planned for people to share their ideas about what qualities a future Lakewood Police Chief should hold. Please register in advance. Once you register you will receive information about how to join the Zoom meetings.
The meetings will be led by a representative from Public Sector Search & Consulting, Inc., the firm hired to conduct the national search. They offer an opportunity for people to get involved in the process in a casual setting.
The public is also invited to take a short survey to share thoughts about the qualifications and leadership qualities wanted in a new police chief. The survey allows people to identify public safety priorities they hope to see a new chief embrace.
The survey is anonymous and the answers will be used by the firm to help identify well-qualified candidates for consideration.
Take the survey. The survey closes Oct. 21, 2022.
Earlier this year, Lakewood Police Chief Mike Zaro announced plans to retire in early 2023, ending his 30-year career in law enforcement. Zaro was named to the department's top leadership position in 2015, and before that served as Assistant Chief. He has been with the department since its inception in 2004, and patrolled Lakewood as a member of the Pierce County Sheriff's Department before the city had its own police force.
---
9/11 Remembrance event is Friday Sept. 9, 2022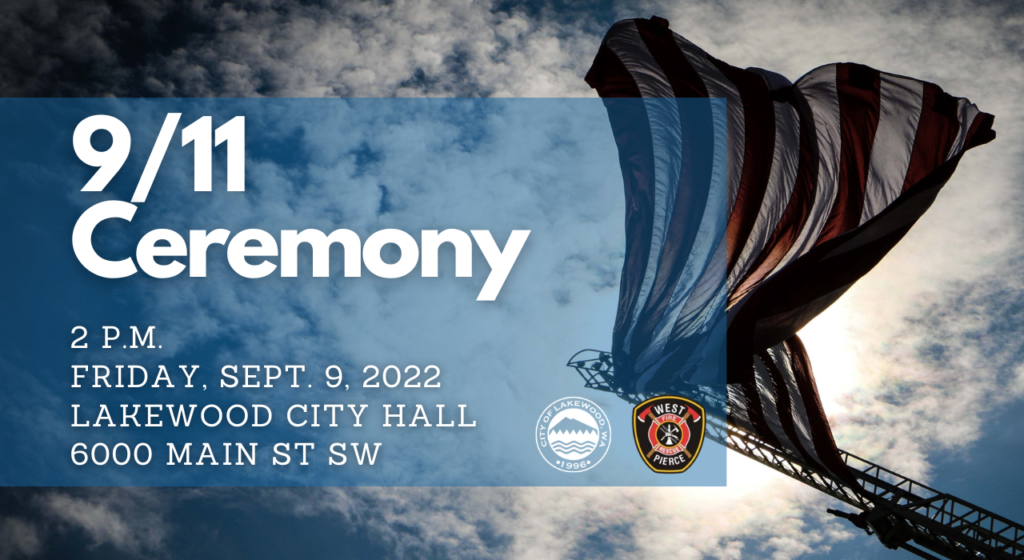 In honor of the 21st anniversary of Sept. 11, 2001 the city of Lakewood and West Pierce Fire & Rescue will hold a public ceremony to remember the 2,977 victims lost. Those victims included 343 firefighters, 60 police officers and 55 military personnel.
The ceremony will be Friday, Sept. 9, 2022 at 2 p.m. at the flagpoles and reflective pond at the front of Lakewood City Hall, 6000 Main Street SW.
The public is invited and encouraged to attend.
---
Pierce Transit: Youth Ride Free
All youth 18 years old and under can now ride free on all modes of Pierce Transit transportation. Those with a Youth Transit Pass can also ride free on other, regional transit systems.
The move to offer free transit access to youth is the result of the state's adopted transportation package: "Move Ahead Washington." Under the legislation, transit agencies are awarded new Transit Support Grants if they meet certain conditions, including adopting a policy to allow youth to ride free.
Riders 13 years and older are encouraged to show a Youth ORCA card or middle or high school ID card, if they have it, to the driver. To learn more about the program, visit Pierce Transit's website.
---
Lakewood Farmers Market: Two Days Remain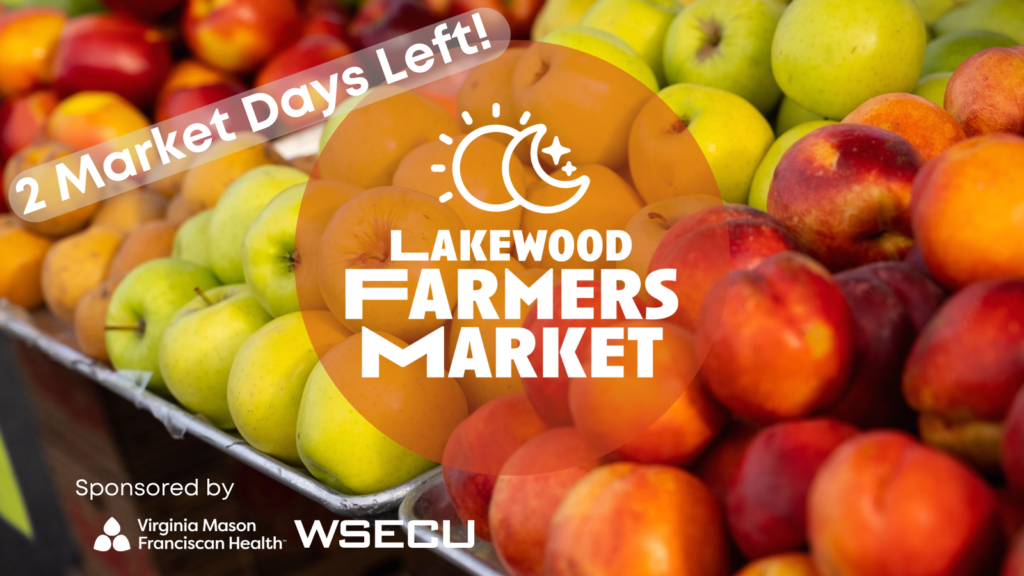 Due to the Labor Day holiday weekend, there will be no Lakewood Farmers Market Tuesday, Sept. 6, 2022.
The market will return for its final two days of the season on Tuesday, Sept. 13 and Tuesday, Sept. 20 and run from 2 to 6:30 p.m. The market is held in Fort Steilacoom Park near the playground and soccer fields, 8714 87th Avenue SW.
---
Department of Commerce grants available for business, nonprofits
Are you a local nonprofit or Lakewood business? You may be eligible for the latest round of pandemic relief funding through the state Department of Commerce. There is $75 million available in state pandemic relief grants for small businesses and nonprofits that focus on the arts, heritage and science sectors and businesses relying on in-person conventions in the state.
Applications are due by 5 p.m. Sept. 9. The online portal – commercegrants.com – is live and has guidelines and more to help applicants with their application preparation.
---
Road project updates
JBLM-North Access Improvement

Phase 1: Installation of the light pole at the intersection of Gravelly Lake Drive/Washington Boulevard/ is expected Sept. 7, 2022.

Phase 2: Pavement will be poured Sept. 12 and Sept. 19, 2022 on North Gate Road and Edgewood Avenue. Crews are preparing landscaping in this area. Installation of the stormwater infrastructure along Washington Boulevard slowed due to conflicting underground utilities. The contractor continues to work to get the new drainage completed to start the water main and other underground infrastructure. Once utilities are complete, they will grade and pour the concrete roundabout and curbing, and pave sections currently graveled between North Gate/Nottingham and Washington/Vernon.

Phillips Road: Striping continued this week. Cluster mailboxes will be installed upon delivery.
Steilacoom Blvd, Weller to Custer: Construction begins Sept. 12, 2022. This project will construct curb and sidewalk on the south side of Steilacoom Boulevard between Weller and Phillips roads, then build curbs and sidewalk along both sides of 88th Street between Steilacoom Boulevard and Custer Road.
Pacific Highway/South Tacoma Way from 108th to SR 512 Overlay: Work is scheduled to begin Sept. 6, 2022. The work will be done over a short duration of nights and is limited to pavement repair, grinding, paving and striping.
2022 Chip Seal: Contractor will start the chip seal in the Lake Louise area the week of Sept. 5, 2022. The work is expected to take one week.
---
Upcoming city events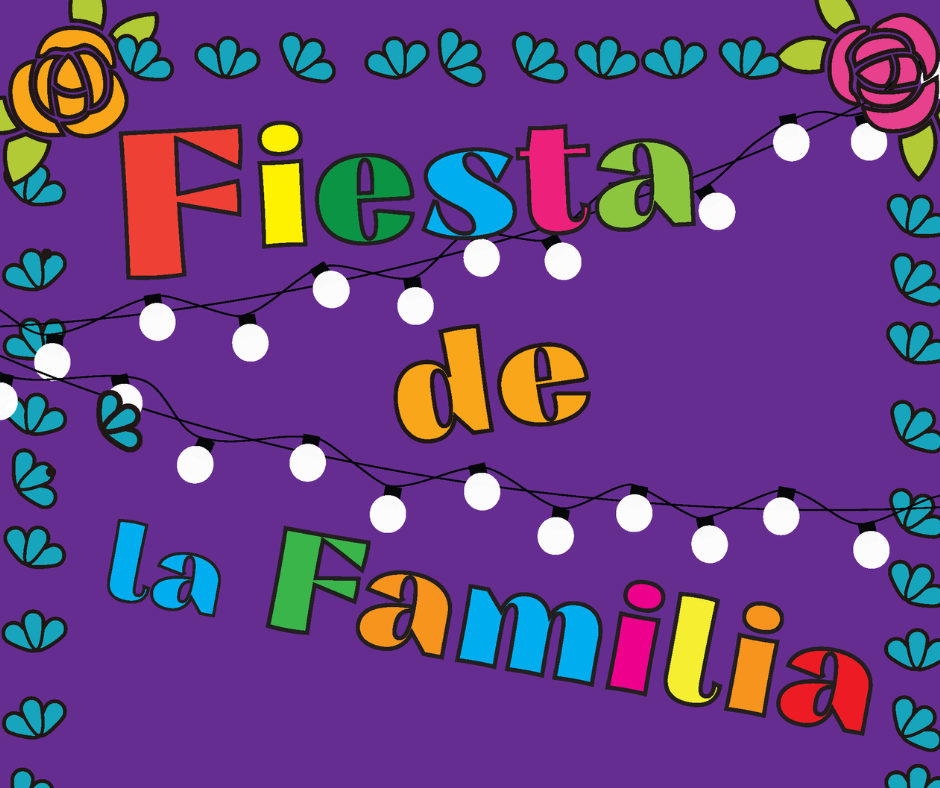 While summer is winding down, we are squeezing every last drop of sunshine out of it! Make sure to mark your calendar for these upcoming events:
Sept. 9, 2 p.m.: 9/11 Remembrance Ceremony, Lakewood City Hall, 6000 Main Street SW.
Sept. 13, 2-6:30 p.m.: Lakewood Farmers Market at Fort Steilacoom Park.
Sept. 17, 4-7:45 p.m.: Saturday Street Festivals on Motor Ave. The final street festival of the season is themed "Fiesta de la Familia" and celebrates Hispanic culture with live entertainment, food and more.
Sept. 20, 2-6:30 p.m.: Last day of the 2022 Lakewood Farmers Market season at Fort Steilacoom Park.