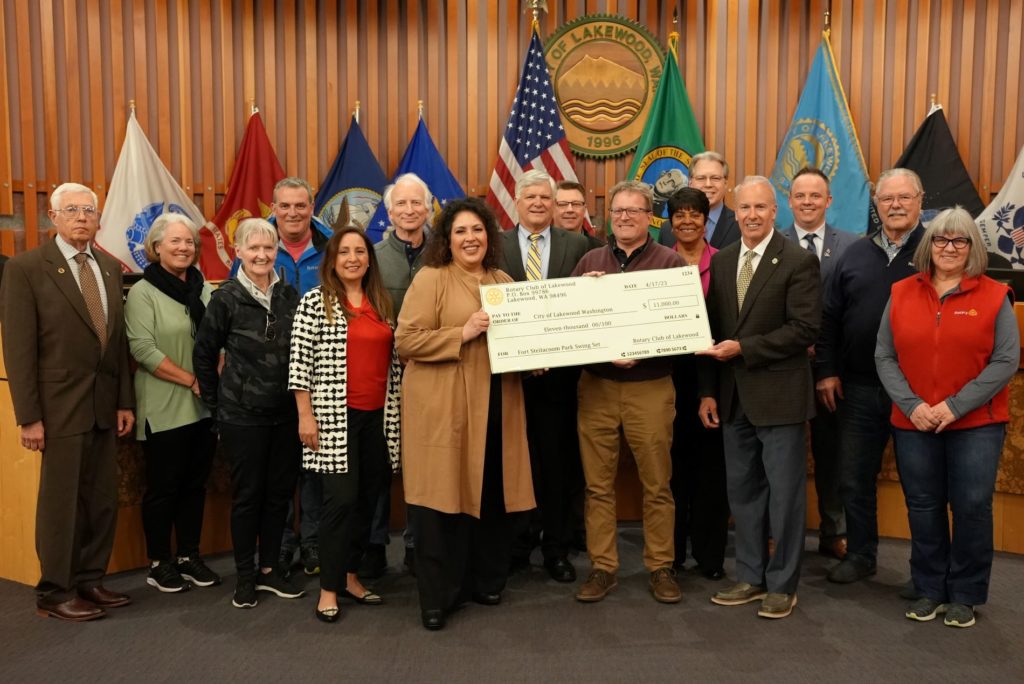 April 21, 2023
At its meeting April 17, 2023 the Rotary Club of Lakewood presented the Lakewood City council with a check for $11,000.
The club raised the money and dedicated it to replacing the aging swings at Fort Steilacoom Park. The club has a long-standing history with the park – specifically the playground. Years ago the club identified installing a new playground structure at the park as one of its signature projects. Members raised money and worked with the city to identify the best playground for the space. They then used sweat equity to install the playground for Lakewood children to use.
The city appreciates and thanks the Rotary Club of Lakewood for its continued commitment to our parks and our children. The recent donation, matched by city funds, means we'll have new swings at the park for all to use for years to come.