Designs by local artists can be found at four intersections around Lakewood.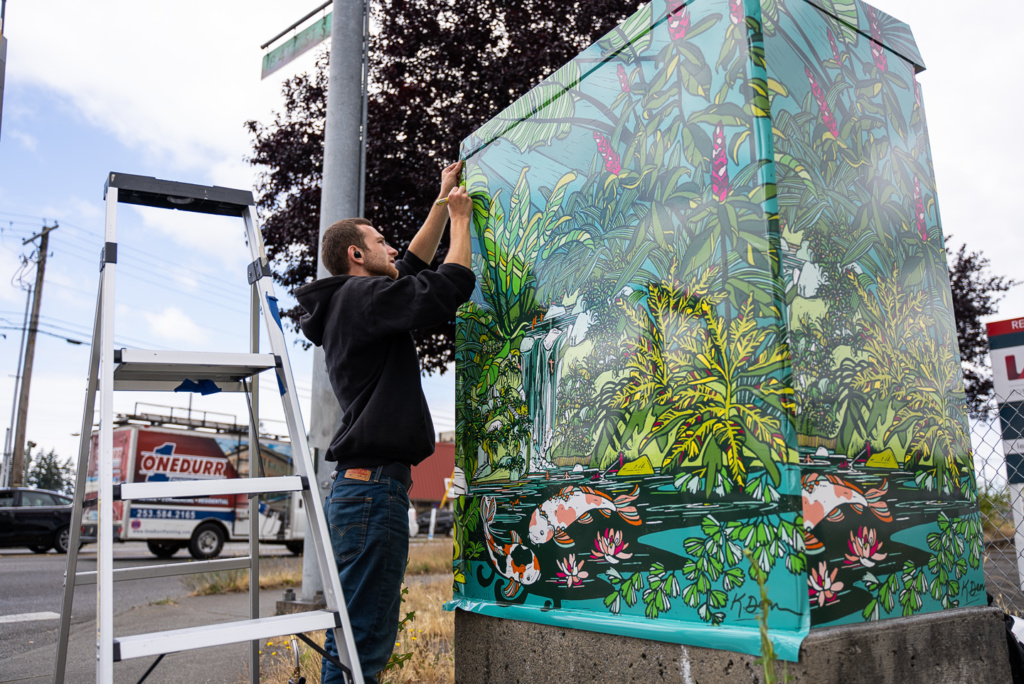 Four local traffic signal boxes received decorative wraps under a new program led by the Lakewood Arts Commission. The wraps feature designs by local artists and add some exciting flair to several intersections across the City.
The pieces include:
Tribal Quilt By Rosa Cruz (Bridgeport Way & San Francisco Ave)
Colorful Rocks by Rosa Cruz (Bridgeport Way & 108th Street)
Leap of Faith by Katie Dean (South Tacoma Way & 84th Street)
Steila-Cross by Kelly Loney (Steilacoom Boulevard & Lakewood Drive)
Mt. Rainier by Chrystine Westphal will be applied at another location yet to be determined.
The boxes are treated with a durable and vibrant wrap around all four sides and the top. The wraps are resistant to weather and graffiti, adding a lasting flair to local intersections.