Feb. 6, 2023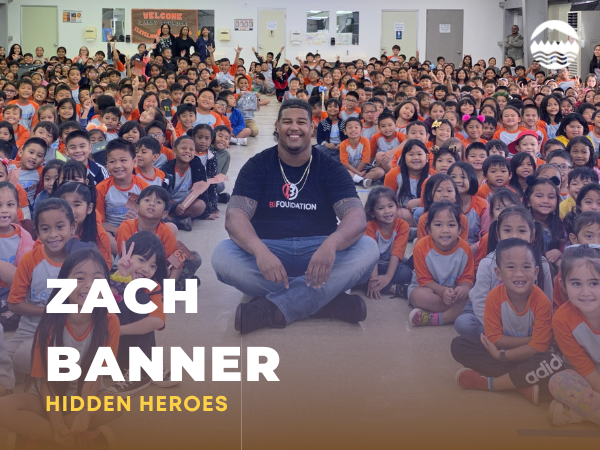 Local Hero: Zach Banner
Zach is a Clover Park School District alum, University of Southern California All-Pac 12 graduate, NFL player and community leader.
Zach is currently running his own non-profit, the B3 Foundation, to support underserved students in Tacoma, Seattle, Los Angeles and Guam.
Born in Tacoma and raised by a close-knit family, Zach learned at an early age to value education, community and diversity. As his football career accelerated, he maintained his focus on giving back to the community that raised him.
Zach is passionate about social justice, embracing his role as an activist. When he was drafted by the NFL in 2017, Zach's priority was to form a nonprofit focused on mentorship and education for students. Since its founding, the B3 Foundation has provided more than 4,000 filled backpacks for students in need, more than $100,000 in scholarships and launched a growing mentorship program in Zach's hometown to support greater access to higher education for students of color.
---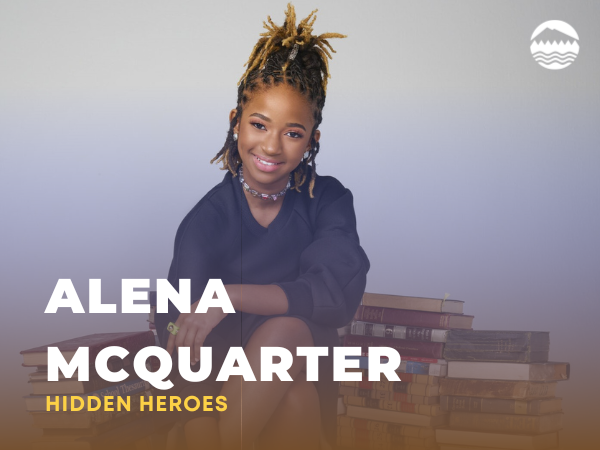 National Hero: Alena Analeigh McQuarter
At only 13, Alena is already a junior in college, working on not one but two separate biological science degrees. This Fort Worth, Texas teen made history as the youngest African-American to be admitted into medical school – she was granted early acceptance into the University of Alabama at Birmingham Heersink School of Medicine. She'll begin in 2024.
She is also involved with STEM (Science Technology Engineering and Mathematics) and interned with NASA. Alena started reading chapter books at the age of three and taking high school courses at 11. She enrolled at two different colleges at 12 years old through online courses to earn two different degrees. She is currently a junior at both Arizona State University and Alabama's Oakwood University.
As the youngest student enrolled in medical school, she will be 10 years younger than the average incoming med student. Outside of her age, the chances of Alena being accepted were slim, as only 7 percent of applicants are accepted into U.S. medical schools, and only 7 percent of those accepted are Black. Alena describes herself as a normal teenager who likes going to the movies, playing soccer, baking and hanging out with friends.
---
Hidden Heroes serves to educate our community about the accomplishments and contributions of local, national and international African American and Black leaders. The city of Lakewood's MLK Committee launched Hidden Heroes in 2019 in cooperation with the Clover Park School District. New leaders are celebrated each week now through February, Black History Month.
Want to receive our weekly Hidden Heroes in your inbox? Sign up to receive weekly newsletters here.