Waughop Lake Treatment concludes
Treatment of Waughop Lake successfully concluded this week. Prior to treatment visitors who walked the paved path around the lake could smell the algae from the water. Now the smell is gone. The water clarity is also dramatically improved. Before treatment visibility was only 0.5 meters deep. After the final treatment Thursday, the clarity improved to 2.4 meters. People can now see to the bottom of the lake.
Throughout the week, as treatment was administered, fish and birds maintained their normal activities at the lake. Fish were jumping. Birds were moving in and out. Osprey were hunting. The improved water clarity makes it easier to spot fish in the lake – a win for the birds of prey!
The treatment is safe for the fish, and animals and plants around the lake.
---
Fireworks allowed July 4 only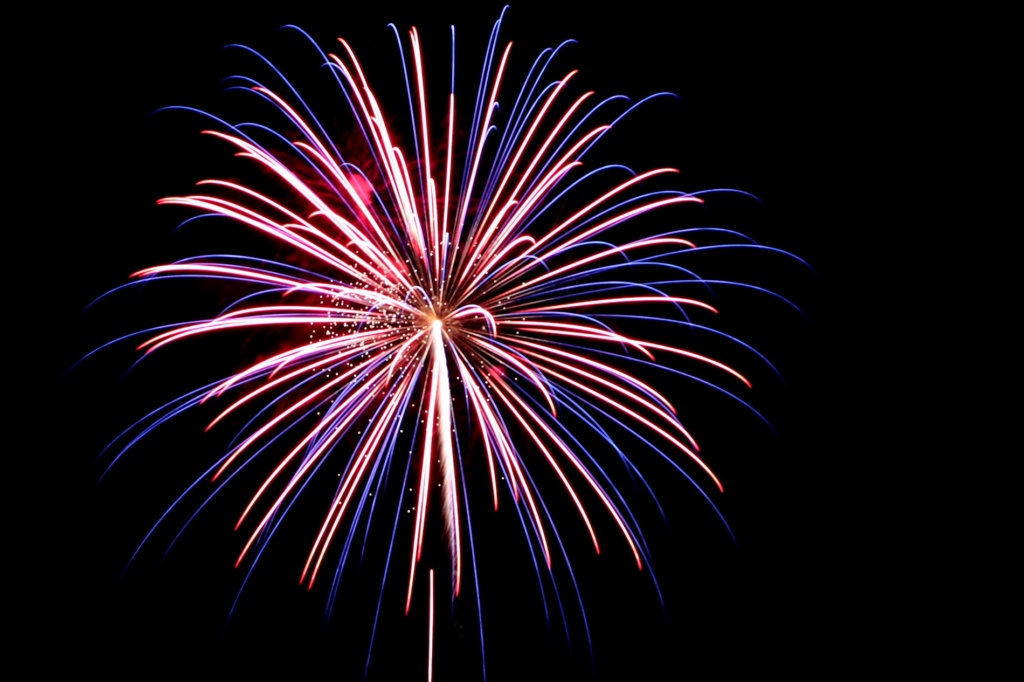 Lakewood residents are reminded that legal fireworks can only be discharged in city limits on July 4 from 11 a.m. to 11 p.m.
It is illegal to discharge fireworks on any school grounds or park within the city, or on any city property or public rights-of-way.
Residents who wish to report a violation of the city's fireworks regulations should go to www.fireworksreport.com. The site will take fireworks complaints through 6 a.m. on July 5.
Call 911 if there's a medical emergency, injury or active fire. Any complaints after July 5 should be directed to the non-emergency line 253-287-4455.
---
No city events, services July 4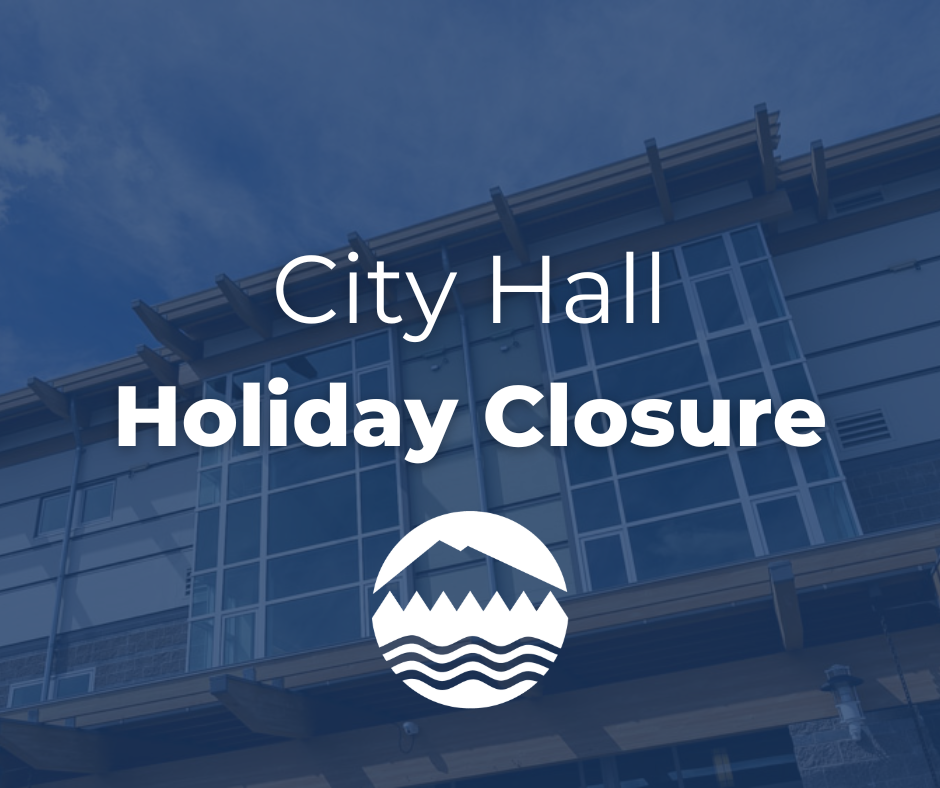 There will be no Lakewood Farmers Market or Summer Nights at the Pavilion concert on Tuesday, July 4 because of the Independence Day holiday.
Lakewood City Hall and city services will also be closed Tuesday. Regular operations resume Wednesday, July 5.
The Lakewood City Council will meet on its usual meeting day, Monday, July 3, 2023 at 7 p.m. for a regular meeting.
---
Summer Nights at the Pavilion
If you joined us Tuesday at The Pavilion at Fort Steilacoom Park, then you know what a blast we had at our Summer Nights at the Pavilion summer concert series kickoff. (Check out photos and a video here.)
Chapter 5 keep the energy level high through the 90-minute set. It was great to see people of all ages dancing, enjoying the music and experiencing the fun.
Our next summer concert is Tuesday, July 11 at 6:30 p.m. Harmonious Funk will offer cover music from the 80s, 90s and early 2000s. It will be another night of high-energy music you won't want to miss!
The summer concert series runs through Tuesday, Aug. 29 at Fort Steilacoom Park. See the full concert lineup.
---
SummerFEST is July 15
The South Sound's not-to-be-missed summer celebration is July 15, when we host SummerFEST.
This free festival is the city's largest event of the year and offers something fun for everyone.
The party kicks off at 11 a.m. Catch live music all day from the Main Stage. This year's musical lineup has everything from classic rock and country to Americana.
In total five bands will perform. Main Stage show times are:
11:20 a.m. House Band of Lakewood (classic rock)
1:15 p.m. The Olson Bros Band (country)
3:30 p.m. The Dusty 45s (Americana)
5:45 p.m. The Infinity Project (Journey tribute act)
8 p.m. Heart by Heart (Heart tribute act)
Plan your day by checking out a full schedule of events.
SummerFEST Parking/Shuttles
Parking is always free at SummerFEST. We anticipate large crowds again this year. To help reduce congestion and limit time waiting in line to park, people are encouraged to carpool and visit throughout the day.
Less busy times include: 11 a.m., 3 p.m. and after 6 p.m.
Drivers can access the park from the main entrance off 87th Avenue SW, or from one of the many temporary entrances that will be open off Elwood Drive SW. To reduce backups onto Steilacoom Drive, visitors should use other roads to access the park. This includes Hipkins, North Way, Elwood, Nixon, and Lenox/Dalton.
Off-site parking is available at Pierce College in Lot D. Free shuttles will run roughly every 20 minutes to and from the lot and drop people off at Steilacoom Boulevard to walk down Angle Lane into the park. Shuttle service begins one hour before the event starts and one hour after it ends.
Handicap parking is available in the paved lot directly next to the playground at Fort Steilacom Park. Access the lot by entering through one of the entrances and follow the road to the playground. Please have your placard displayed as you enter the park.
When you're ready to leave, exit using Angle Lane. At the end of the event, all entrances will transition to exits to help move traffic out of the park. Visitors are reminded to please drive respectfully and slowly through the residential neighborhoods that border the park.
SummerFEST Blood Drive
Cascade Regional Blood Services is partnering with the City of Lakewood to host a blood drive at SummerFEST this year. The blood drive will run 11 a.m. to 6 p.m. and people can sign up in advance online.
Cascade Regional Blood Services supplies blood donations to hospitals in Pierce and south King counties. Donations are used to save lives. Donated blood supplies reached critical lows during the pandemic. Additional donations are needed to help meet the needs of our community.
Sign up today to donate July 15.
---
Council Corner: June 26, 2023 meeting recap
The Lakewood City Council held a joint meeting with the Lakewood Water District Monday, June 23, 2023. Following the meeting it held a study session. The following items were reviewed:
Multifamily Tax Exemption
Amendments to the public nuisance code
An agreement with 107th Street Building, LLC for the Tactical Tailor property
2023-2024 Strategic Plan
Watch the meeting
The Lakewood City Council meets Monday, July 3, 2023 for a regular meeting at 7 p.m. Tentative agenda items include:
Proclamation recognizing July as Parks and Recreation month
July Business Showcase: Biscuit House
Approve agreement with 107th Street Building, LLC for the Tactical Tailor property
Approve the 2024 South Sound Housing Affordability Partners (SSHA3P) Budget
Approve the 2023 Comprehensive Plan Amendments
Amend Chapter 8.16 Public Nuisance
Adopt the Six-Year (2024-2029) Transportation Improvement Program
How to attend: Attend in person at Lakewood City Hall, 6000 Main Street SW; Join via Zoom (or dial 253-215-8782 and enter meeting ID: 868 7263 2373), or watch live on the city's YouTube channel.
---
JBLM Airshow is July 15-16
The JBLM Airshow & Warrior Expo is July 15-16, 2023 at McChord Field. The airshow is free and open to the public, and features the U.S. Air Force Thunderbirds. This year's theme is "Warriors Wanted: Explore Your Destiny."
The base expects a large crowd both days of the event. Lakewood residents should expect increased traffic in neighborhoods around the base and the off-site shuttle areas. Planning to attend? Find important information online at:
Up-to-date info during the Airshow, visit
---
Road closures planned for JBLM Airshow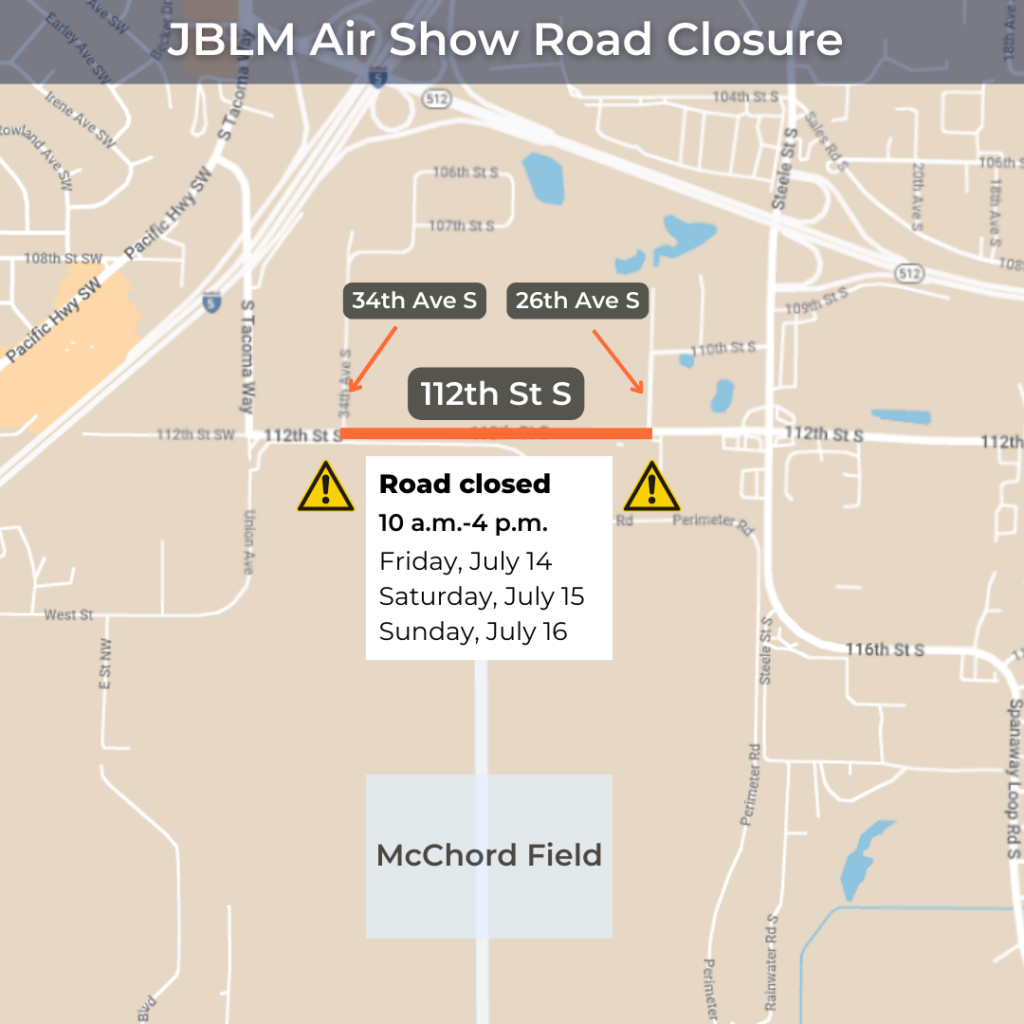 Road closure alert: 112th Street South bordering McChord Field will be closed between 34th Ave S and 26th Ave S for three days in July leading up to and during the JBLM Airshow.
The closures are a required safety protocol for the U.S. Air Force Thunderbirds to fly. The road will close 9 a.m. to 5 p.m. Friday, July 14, Saturday, July 15 and Sunday, July 16. The Thunderbirds will practice Friday and perform Saturday and Sunday. Drivers who use this section of road will need to find alternate routes.
Drivers in the area should expect low flying aircraft and remember to keep their eyes on the road – not the air – as military planes perform for the two-day event.
---
Members needed: Independent Salary Commission
The City of Lakewood is still in need of people to fill the remaining vacancies on its Independent Salary Commission.
The commission meets to determine the salaries of the Lakewood Mayor and City Council members. The term is for one salary review. The board is composed of five members.
Interested? Contact Lakewood City Clerk Briana Schumacher by email or call 253-983-7705. Find the application online.
---
Work for the city of Lakewood
We're hiring! Looking to change careers? Looking for a new job? Ready to re-enter the job market?
Join the city of Lakewood! From maintenance workers, Information and Technology analysts, to financial analysts and police officers, we have a variety of positions open. Lakewood offers a competitive benefits package. We are part of the state retirement system (PERS). And the city is a beautiful place to work.
Find a current list of open positions online.
---
Road project updates
Washington Boulevard
Construction continued this week on water main installation and storm drainage between 83rd Street SW and Interlaaken Drive SW. This work is anticipated to be finished within the next three weeks.
Landscaping work is going in between Vernon Avenue and Lake City Boulevard. Puget Sound Energy and Lumen are relocating the final poles at the intersections of Washington Boulevard and Lake City Boulevard and Washington Boulevard and 83rd Street. Once this is done grading and concrete work will begin.
We know this has been a lengthy project that has disrupted the area and we appreciate everyone's patience as the work is done. Work continues to be ahead of schedule and major milestones reached as we near the finish line of this project.
Steilacoom Boulevard
The new signals were activated this week and are now working. The old signal poles were removed. Thank you to those who altered their routes to avoid delays and congestion while this work was completed.
This project is nearly finished. Minor cleanup work remains.
Elwood Drive/Angle Lane
Landscape work, including within the island of the roundabout at 87th Avenue, finished this week. Grading of the road is complete and ready for paving.
Paving is expected to occur July 5-6, 2023. The contractor remains on schedule. The roads will reopen by July 15 for SummerFEST.
As part of this work a temporary entrance to Fort Steilacoom Park was built off Elwood Drive. Cars must access the new entrance from Hipkins/North Way/Elwood. There is no access from 87th Avenue/Dresden Lane.
We apologize for the inconvenience. We appreciate the public's patience during this temporary detour while we make the roads leading into the park safer for pedestrians and drivers.
112th Street Sidewalks
This week pavement was removed from 112th Street SW between Gravelly Lake Drive and Highland Avenue. The city's contractor installed illumination foundations and storm drainage. The next step is preparing the site for the installation of curbs.
This project will add sidewalks to 112th Street SW as part of a Safe Routes to School project to make it safer for students and pedestrians to walk along this busy road.