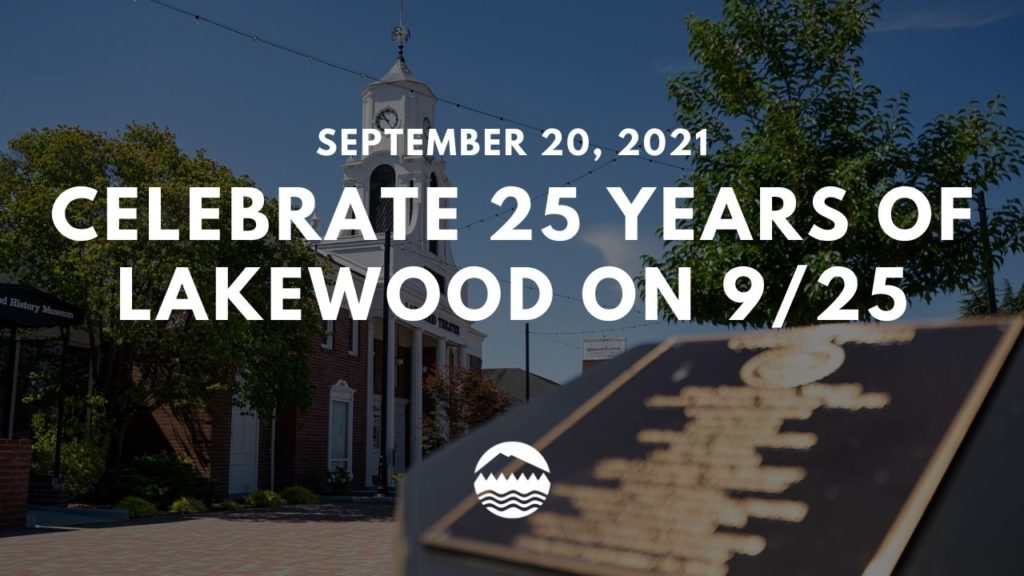 Street festival at Colonial Plaza to feature international entertainment, art, history, food, and more.
LAKEWOOD, Wash. – The City of Lakewood will celebrate its 25th Anniversary this Saturday, Sept. 25 from 4:00 to 8:00 p.m. The event will commemorate a quarter-century of Lakewood with music, dance, performances, art, history, food trucks, and speeches.
Performances will represent Thailand, Mexico, Korea, and Guam. Art will be displayed from the 25th Anniversary Art Contest and from Clover Park High School students. Live R&B music from "Chapter 5" will conclude the event.
Food trucks will serve donuts, poke bowls, burritos, kettle corn, elephant ears, Jamaican food, shaved ice, Mexican food, Italian soda, barbecue, and more. A beer garden will also be onsite.
The Lakewood Historical Society will debut an exhibit featuring the artwork of Ivan the gorilla, a former resident of the B&I Public Marketplace in Lakewood.
The event was originally scheduled for Sept. 18 but was postponed to this Saturday due to weather.
###
City of Lakewood 25th Anniversary Celebration
Saturday, September 25, 2021 from 4:00 – 8:00 p.m.
6108 Motor Ave SW, Lakewood, WA 98499
Additional Information