Save the Date: July 20, 2024!
Enjoy endless entertainment, dozens of food trucks, beer garden, and two stages with live music at Lakewood's famous SummerFEST, where there is truly something for everybody.
Held in July each year, thousands visit Lakewood to enjoy this summer spectacle. Be dazzled by classic cars, amazed by international performances, and delighted by unique flavors. You won't want to miss it!
For all things SummerFEST, including maps and day-of information, visit Nearcation.com/SummerFest or click the button below.
Saturday, July 15, 2023
11 a.m. to 10 p.m.
Fort Steilacoom Park
8714 87th Ave SW, Lakewood, WA 98498
---
Activities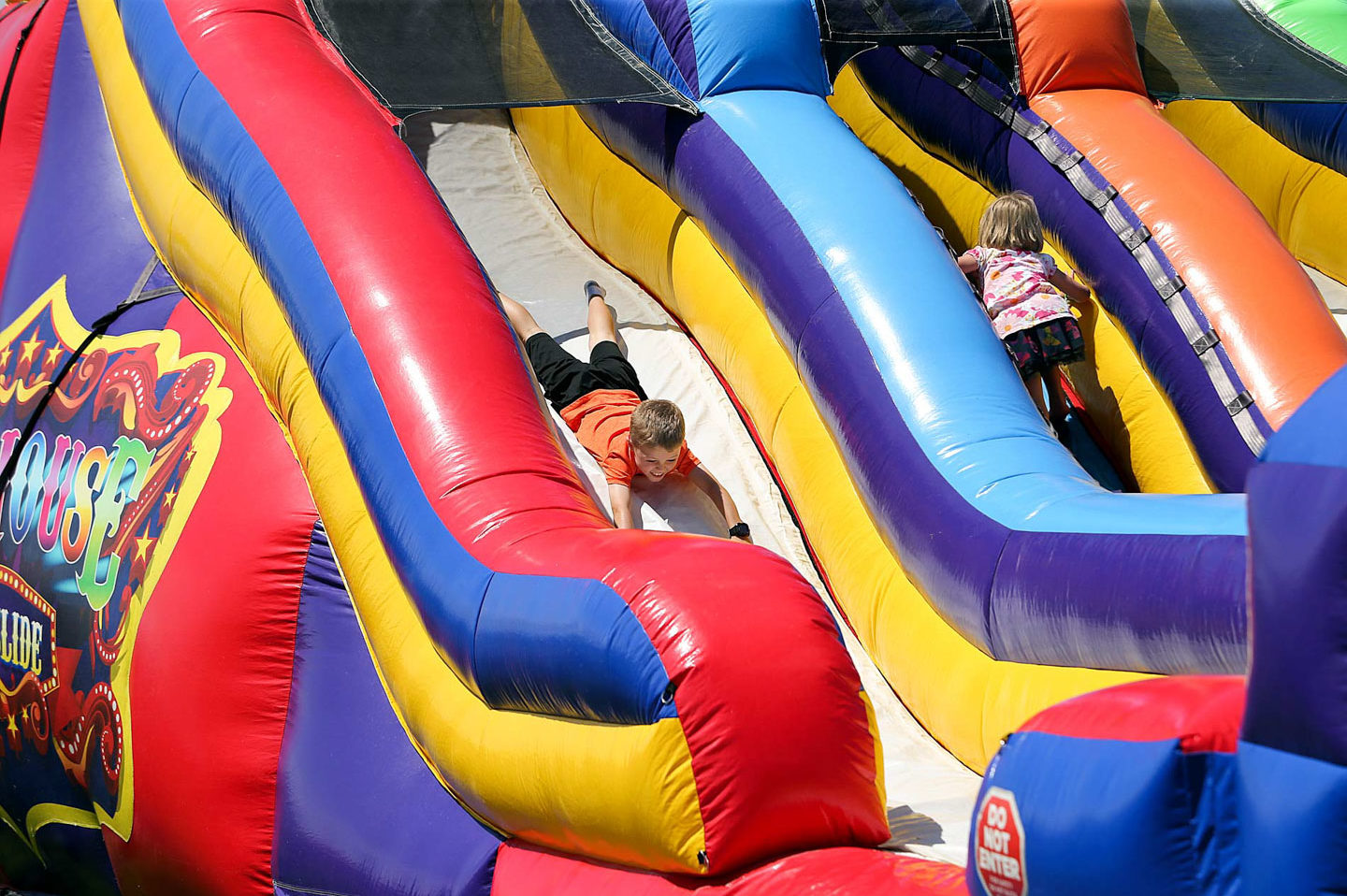 Activity Passport for Kids
Kids may participate in a number of health-related activities to complete a "passport". Get your passport at the city booth by the main stage to engage in over 40 amazing interactive sports and art activities.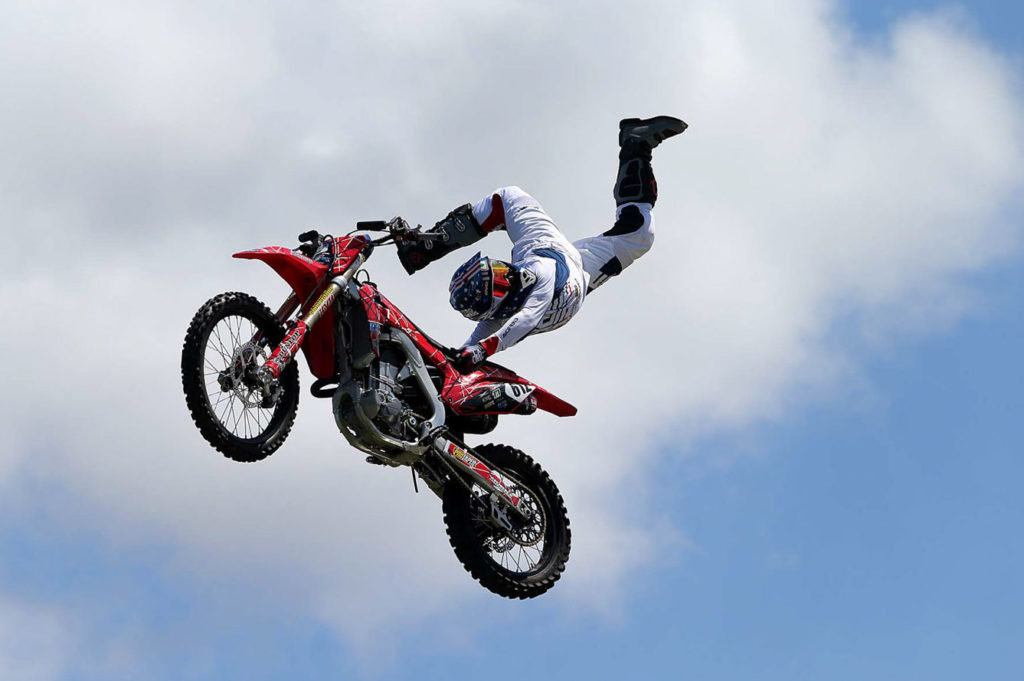 Freestyle Motocross Performance
Freestyle Motocross Performances 1:30, 3:30, 6:00 and 8:00pm by the main stage.
Drone Show – Starts at Dusk
Once the sun goes down we will have a drone show by Open Sky Productions!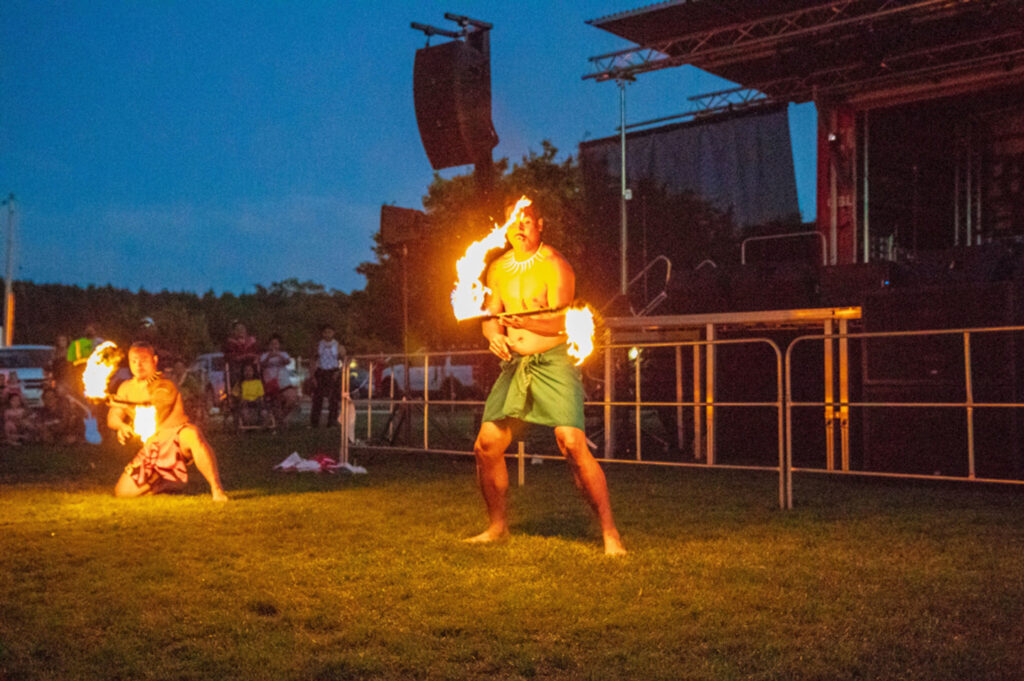 Fire Dancer – 8:45 p.m.
Performed by Vuelta La Luna ⋆ Traveling Variety Circus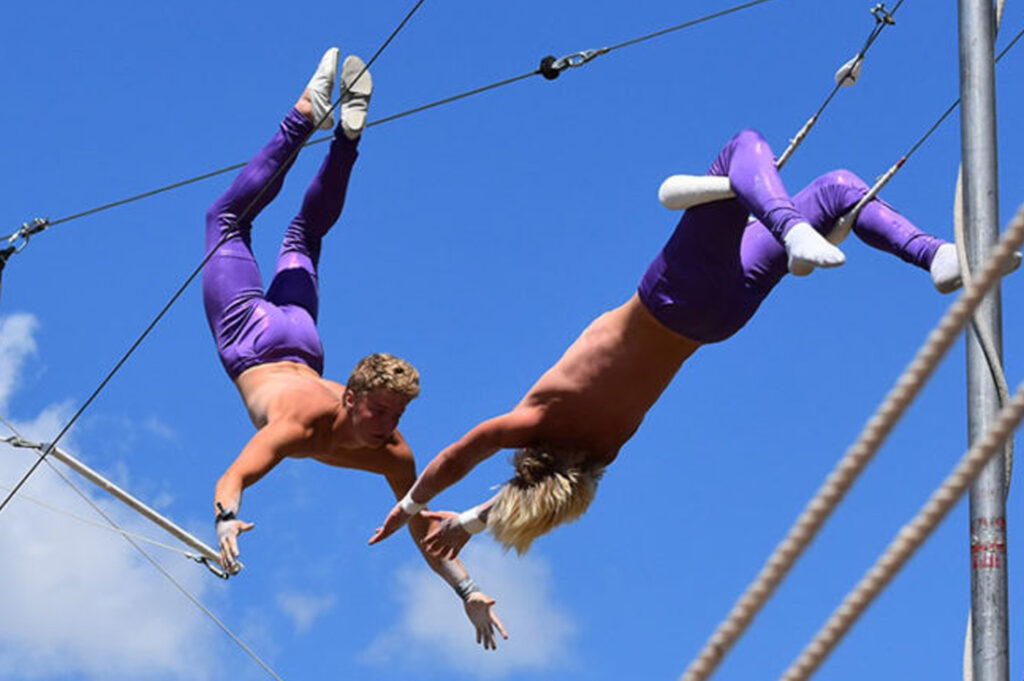 Wenatchee Youth Circus
High wire, flying trapeze, fire acts, and aerial acts. Showtimes are 12 p.m., 2 p.m., 4 p.m. and 6 p.m.!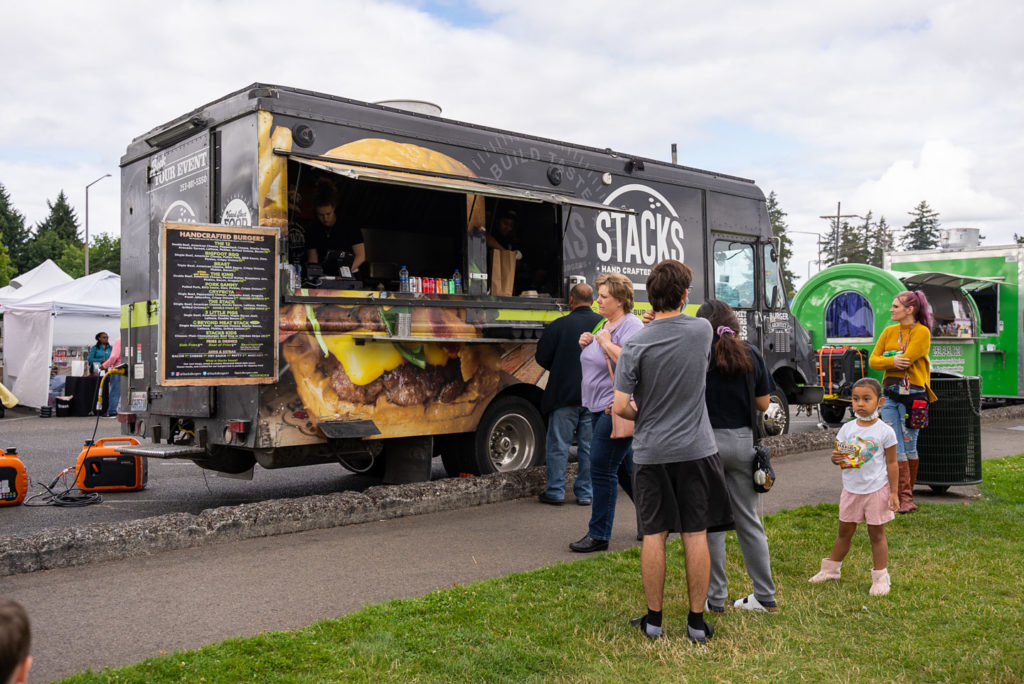 Food Trucks & Vendors
Enjoy unique flavors and browse fun wares from local vendors. Dozens and dozens of food trucks will be onsite. Food vendors will be open 11 a.m. to dusk. Non-Food vendors include market vendors, display vendors and passport vendors. These vendors will be open 11 a.m. to 6 p.m.
International Performances Presented by Lakewood Sister Cities
Enjoy performances and music from the Philippines, India, China, Korea, Okinawa, Guam, Samoa, Indonesia, Taiwan, and Latin America.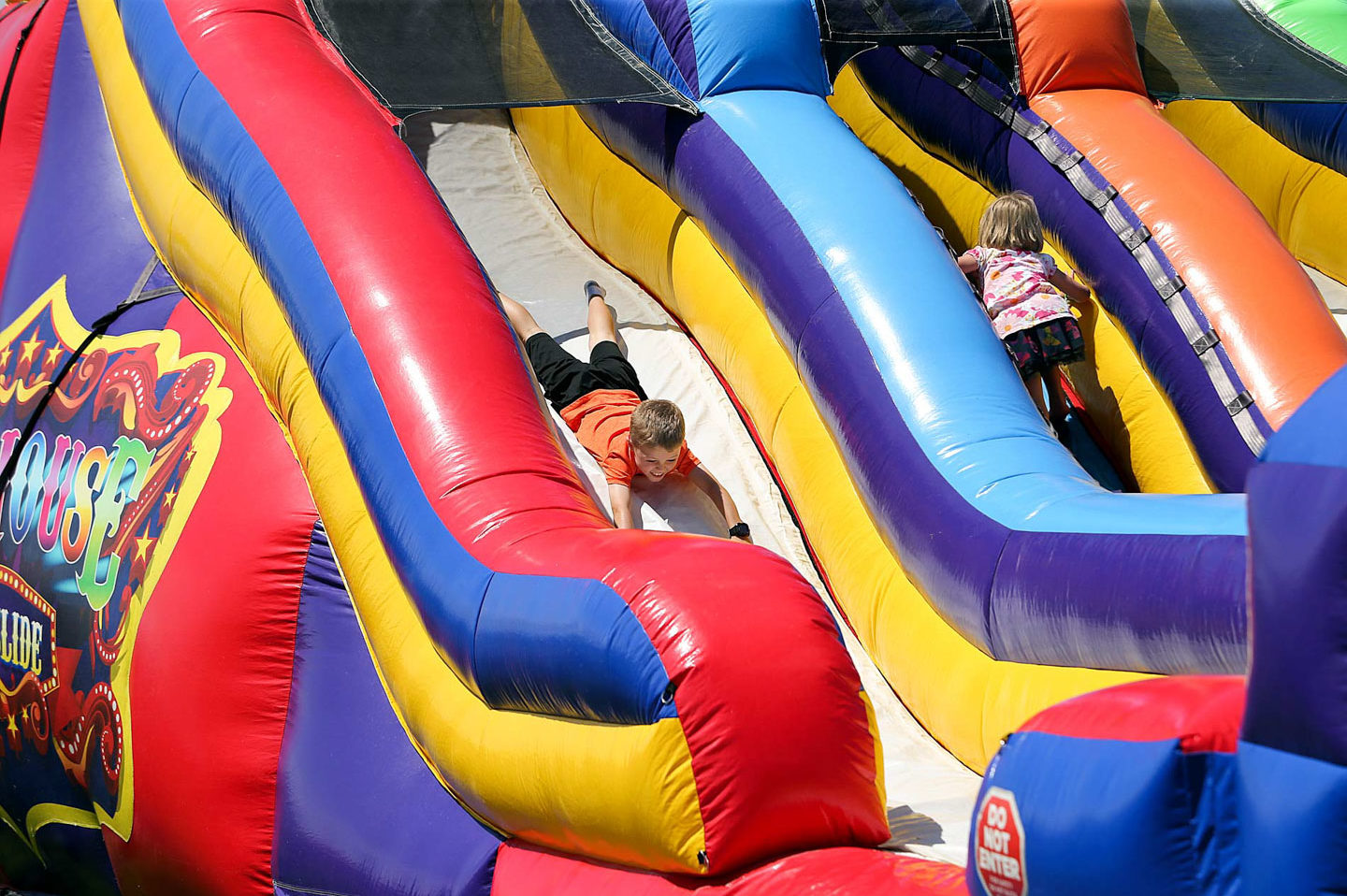 Kids Zone
The Kids Zone has multiple inflatables for a small fee.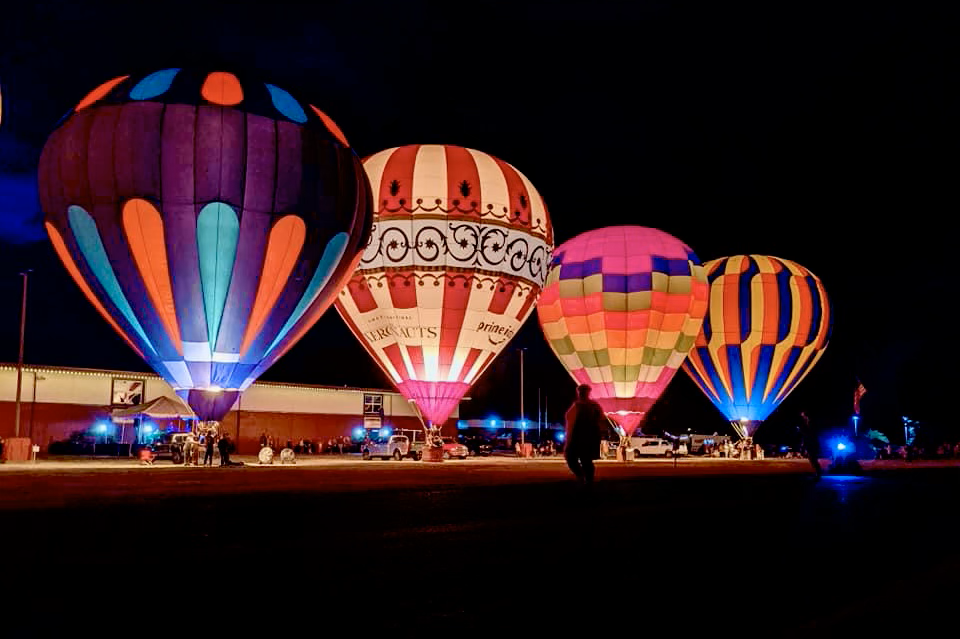 Balloon Glow – Starts at Dusk
Seattle Ballooning is bringing a hot air balloon glow as a grand finale at 9:30 p.m. You don't want to miss it.
Car Show
11 a.m. – 5 p.m. Presented by MpShowz. Browse an incredible collection of cars. Pre-registration is now closed; day-of registration still accepted.
Other Activities
Lego Contest
BUILD AT HOME! ALL AGES! 5 & under, 6-8, 9-11, 12 & over, + fan favorite. FABULOUS PRIZES! A LEGO Building Set for 1st place in each age category. All participants receive a $25 gift certificate!
Time: 1:30-3:30 p.m.

HOW IT WORKS:

Sign up here. Pay now with credit card or call for other payment arrangements.
You will receive a reminder email with more details about 1 week before the contest.
Build a cool creation at home using your own LEGO Bricks according to the rules.
Bring it to Fort Steilacoom Park on July 15 between 1 and 1:30 p.m. and be present between 1:30-3 p.m. to tell the judges about your creation (and enjoy the festival when your judging session is over).
Stay for the awards ceremony around 3:15 p.m. and receive a participation prize and maybe a winning LEGO Set!
Take your creation home with you.
Pop-Up Skate Park
The pop-up skate park is back for 2023 SummerFEST and has expanded greatly!
Wings Aerial
Wings Aerial will perform next to the main stage between shows.
Museum of Glass "The Hot Shop"
Watch contemporary glass history in the making as our Hot Shop Team, in collaboration with Visiting Artists, demonstrate the fascinating process of creating works of art from molten glass. Click here to learn more about the Tacoma Museum of Glass.
Join the Grass Volleyball Tournament!
Reverse Coed & Jrs Grass 4's with Madman Volleyball
Click here for more information!

Comeback Sports 10th Annual Coed Classic Soccer Tournament
3 guaranteed games. Games will consist of 30 minute halves.
Top teams out of each division will advance to play semi-final / championship games. Championship games consist of 40 min. halves. Tournament scoring is based on a 10 point system.
Trophy, championship t-shirts & prizes for divisional tournament champions.
Click here for more information!
---
Live Music
| | |
| --- | --- |
| Time | Culture Represented |
| 11:30AM | Korean Mansung Drum Troop |
| 11:45AM | Cambodia/Khmer |
| 1215PM | Hawaii |
| 12: 45PM | Okinawa Taiko Drummers & Martial Arts |
| 1:15PM | Philippines |
| 1:45PM | India |
| 2:15PM | Mexico |
| 2:45PM | Thailand |
| 3:15PM | Korean Martial Arts |
| 3:30PM | Tahiti |
| 4:00PM | Tonga |
| 4:30PM | Indonesia |
| 5:00PM | West Africa |
| 5:30PM | Samoa |
| 6:30-8:30PM | Fuerza M Band |
| 8:45PM | Fuerza M Band |
---
Meet Our Vendors!
Food vendors will be open 11 a.m. to dusk.
Non-Food vendors include market vendors, display vendors and passport vendors. These vendors will be open 11 a.m. to 6 p.m.
Break Through Huli Huli – sells chicken and ribs, grilled fresh at the market with delicious sides!

Burrito Boy – is known for their very large servings! From enchiladas to tacos, they have it all. Come get a great selection of to-go Mexican food.

C. Davis Texas BBQ – sells Brisket over waffle fries, Pulled pork over waffle fries, and Smoked sausage sandwiches www.facebook.com/cdtxbbq/

Chip-Sitch – sells grilled sandwiches, each has a different flavored chip in it. If you want a sandwich with some crunch, stop by! https://www.instagram.com/chipsitch_tacoma/

Corn on the run LLC – is a local small family run business which serves the highest quality of roasted Corn with creative flavors!

Cut the Crepe – sells gluten free Sweet Crêpes: Citron (Lemon & Powdered Sugar), Nutella (w/ choice of strawberries or toasted hazelnuts), and more. They also have gluten free Savory Buckwheat Crêpes: Jambon (Ham, Fromage), Champignon (Wild Mushrooms, fromage, sautéed tomato & onion, thyme), Saumon Fumé (Smoked salmon, sauteed tomato & onion, fresh basil cream cheese) https://cutthecrepewa.com/

Dawg Eat Dogs – serves up delicious grilled gourmet hotdogs. Their bestseller is the Seattle dog, which features cream cheese and onions. www.dawgeatdogs.com/

Flavorworks Food Truck – serves delicious Pacific Islander Cuisine with innovative, fresh and seasonal ingredients. FlavorWorks blends traditional Hawaiian, Japanese and Filipino cooking Fresh Lumpia (eggrolls) are a great starter and popular choice! www.bestfoodtrucks.com/truck/flavorworks/menu

Foot Hill Foods – has a mouth watering food lineup of southwest chicken, quesadillas, chili cheese fries, and corndogs!

Franks Burgers – is a Disabled American Veteran owned business and family operated. They combine years of business expertise, culinary training, master baking experience and BBQ Pitmaster specialties to create street foods to serve America's Greatest Force, the U.S. Service members. www.alohagourmetfoodtrucks.com/franks-burgers/

Gigo's Jamaican Grill – is a family owned business that strives to bring you the best Jamaican food. Curry chicken, Rigatoni pasta with assorted veggies, slow grilled spicy chicken, are just a few of the many Jamaican dishes you'll find at Gigo's.
www.facebook.com/GigosJamaicanGrill

Happy Corn – Get ready to smile when you visit Happy Corn. They serve delicious roasted corn with a variety of spices and toppings to make each bite an explosion of flavor!

Hot Shotz Pizza – is a disabled veteran-owned craft-pizza business. Their Pizzas are Wood Fired – Fast, Fresh, and Crisp with artisan-style cheese blends, sauces, and toppings. The high heat of our wood-fired oven doesn't just cook pizza quickly, it also helps the toppings hold onto their freshness and flavor, unlike slower-cooking ovens that can dry out or even burn toppings. www.facebook.com/HotShotzPizza

Manic Meatballs – offers a variety of meatball based meals, including chicken apple meatballs, vegan meatballs, hearty meatball sandwiches, along with deviled eggs, salads, brownie bites, and other sides. Grab a tasty and satisfying meal! www.manicmeatballs.com

Mince Mercantile – The one stop shop for all, Mince Mercantile offers a variety of delicacies & pastries! https://www.facebook.com/mincemercantile/

Morenas Mexican Food – serves classic Mexican dishes such as tacos, quesadillas, asada fries, burritos, and authentic Horchata. https://order.online/store/morena%E2%80%99s-mexican-food-truck-lakewood-24418482/?hideModal=true&pickup=true

Oh My Grill – Serves up finger-licking good ribs, juicy chicken, sizzling hotdogs, and sides of salads and rice!

Puerto Ensenada – has fresh hot Mexican Corn and authentic Mexican drinks. Try their corn on a stick with toppings like lime, cotija cheese, chili powder and secret sauces. They also have authentic Mexican drinks like horchata and cucumber lemonade.

Risky's Smokehouse – is the place to be if you want mouth-watering brisket sliders and loaded brisket potatoes. Risky's also offers refreshing treats like soft serve ice cream and pineapple ice. Come on over and try some for yourself!

Stacks Burgers – serves premium handcrafted burgers. Crowd favorites include "The King," the "Beast," and the "3 Little Pigs." Voted best "food truck" of Tacoma and Seattle in 2016, and Stacks will be the best burger you've ever had. www.stacksburgers.com

Starvin Marvin Gourmet Hotdogs – will blow your mind with their unique gourmet hotdog creations. From their signature crunch onion with secret sauce, to their Chicago hotdog or PBJ hot dog, all Starvin Marvin dogs are delish! www.facebook.com/starvinmarvinhotdogs

Stephanie's Wok & Grill – has delicious teriyaki chicken, soba noodles, fried rice, and crispy spring rolls. The booth also offers refreshing drinks like Thai iced tea and lemonade!

Tin Hut BBQ – creates authentic mainland-style barbeque using proprietary recipes that have, over time, been personally crafted and perfected. Tin Hut BBQ serves authentic fare and their meats are smoked low and slow! www.tinhutbbq.com/

Turger Burger – freshly grinds the meat for the patties every morning. You can definitely taste the love in these burgers! Their mushroom burger is a favorite, so stop on by for a taste.

Uncle Mikes Filipino Comfort Food – is a veteran owned and operated Food Truck.They serve hot, fresh, and delicious traditional Filipino meals. With dishes like barbeque chicken, pork adobo, pancit noodles, and fried rice, you'll get a real taste of Filipino foods. www.unclemikesfilipinocomfortfoods.com

Velvet's Big Easy – has Louisiana style foods. Their best-selling items are catfish sandwiches, steak and lobster sandwiches, and shrimp sandwiches. They sell out every event they go to so make sure to stop by while you still can! www.velvetsbigeasy.com
Bean Water – is a gourmet coffee cart. They serve hot and cold coffee drinks and fresh pastries to satisfy your taste buds. Come visit us at the market and enjoy a delicious treat!

Bliss Small Batch Creamery – is a local business that makes natural ice cream without artificial dyes, flavors, or preservatives. They offer ice creams free of dairy, gluten, eggs, & nuts.
www.icecreambliss.com

Boba Babe Café – serves milk tea, fruit tea, Boba protein & italian sodas with delicious chewy boba pearls, precut fruits, Jelly & popping pearls that burst into your mouth. www.bobababecafe.com/

Dippin Dots Ice Cream – sells small ice cream beads of a variety of flavors, sure to beat the heat and satisfy a sweet tooth!

Fisher Fair Scones – offers freshly baked scones with whipped butter & raspberry jam. http://www.fisherscones.com/

Funnel of Love – serves up the most amazing funnel cakes you've ever tasted! These crispy and airy cakes will make you fall in love with every bite!

Hayward Gourmet Popcorn – is based in Tacoma and specializes in gourmet popcorn, fudge and salt water taffy. There is something for everyone! www.facebook.com/HaywardMainStreetGourmetPopcorn/

Johnny's Ice Cream – Has over twenty different ice cream bars! Stop by for a cool treat to beat the heat!

Just Jack's Pancake – makes flapjacks your way. Choose from dozens of ingredients to add to your pancake and then top it with your choice of toppings. www.facebook.com/JustJacksFoodtruck/

Kona ice – is a tropical-themed gourmet shaved ice truck that specializes in providing a FUNomenal experience! Take a mini-vacation by visiting the sweet tunes and sweet tropical drinks of Kona Ice.

Makin Lil Donuts LLC – will be sure to satisfy a sugar craving with their hot and fresh mini donuts made to order. www.facebook.com/makinlildonuts

Olypops cake pops – are perfect treats made with freshly baked cakes and rich homemade buttercream. They are hand dipped and decorated with love! www.olypopsbyej.com

Original House of Donuts – has been serving you the finest donuts since 1959. An icon of Lakewood, these donuts are something you have to give a taste. www.originalhouseofdonuts.com

Pussy Cat Cupcakes – has a large variety of gourmet cupcakes, hand pies, with vegan, keto, and gluten free options! If you want to share some sweet love with your furry four legged friends, pupcakes are a way to give your dogs a cupcake experience! www.pussycatcupcakes.com

South Sound Hawaiian Shave Ice – Brain Freeze never tasted sooooo good! They sell authentic Hawaiian Shave Ice, as well as funnel cake and lemonade! www.facebook.com/RealHawaiianIceinPuyallup

Southern Sno Buzz – offers southern style snow cones with an array of toppings. They have dozens of fun flavors such as candy-apple, cotton candy, strawberry, and many many more!

Squishy Pop Bubble Tea – is a family owned business with recipes and ingredients from Taiwan. Try over 16 different styles of bubble tea with free flavored toppings, such as tapioca pearls and rainbow jellies. https://m.facebook.com/Squishy-Pop-Bubble-Tea

Starvin Marvin Punch cups – has perfect summer treat. Ice cream sherbet, juice, 7UP, and fresh fruit skewers, all in one cup is what makes their punch cups so special. www.facebook.com/starvinmarvinpunchcups

Sugar + Spoon – specializes in safe to eat cookie dough! Using no eggs and heat treated flour, enjoy your favorite treat the way you have always wanted! Six rotating flavors, scooped into cups and waffle cones with ice cream and half baked cookies! https://sugarspoondough.com/

The Old Red Barn Popping Co – serves fresh kettle corn and caramel corn. Kenny, the owner, is a Lakewood native. His popcorn is always made fresh on site with the best ingredients including corn oil, and of course plenty of sugar and caramel. It is then bagged while it is still warm.
Vendor Information
We are no longer accepting vendors.
---
Sponsors
SummerFest is supported by generous sponsors. The event would not be possible without them. To all of our sponsors: thank you.
To sponsor or support SummerFest and to be recognized by thousands of local residents, contact [email protected].
Title Sponsor

Presenting Sponsor

Community Sponsors
---
Photos and Media