Enjoy warm weather, fresh produce, food truck treats, and wonderful memories at the Lakewood Farmers Market. Now on Tuesdays, the market will feature a rich selection of vendors, lots of lawn games, over a dozen food trucks and live music! The market accepts SNAP/EBT benefits.
Come to the City of Lakewood booth on opening day June 6th and receive a free Farmers Market tote!
---
Announcements
SNAP & EBT benefits will be accepted at the Lakewood Farmers Market for the first time this year. Beneficiaries may enjoy the new SNAP Market Match program offered by the Department of Health.

Under the program, customers can buy fresh* vegetables, fruits, herbs, mushrooms, and seed starts from a participating market and receive a SNAP Market Match for up to $25 per day. The Lakewood Farmers Market participates in the program.
Set up lawn chairs or throw down a blanket and enjoy live music at Fort Steilacoom Park! Our outdoor concerts follow the Lakewood Farmers Markets on Tuesdays this summer. Bring a snack from the market, claim your spot, enjoy a great performance, and "cut a rug" on the dance floor.

These live concerts are family-friendly and feature a variety of musical genres. Last year's acts included jazz, blues, salsa, soul, r&b, and classic rock.
---
Photos and Videos
Apples, asparagus, bok choy, bouquets, cherries, chocolates, decorations, desserts, eggplants, elephant ears, food trucks, free parking… we have it all!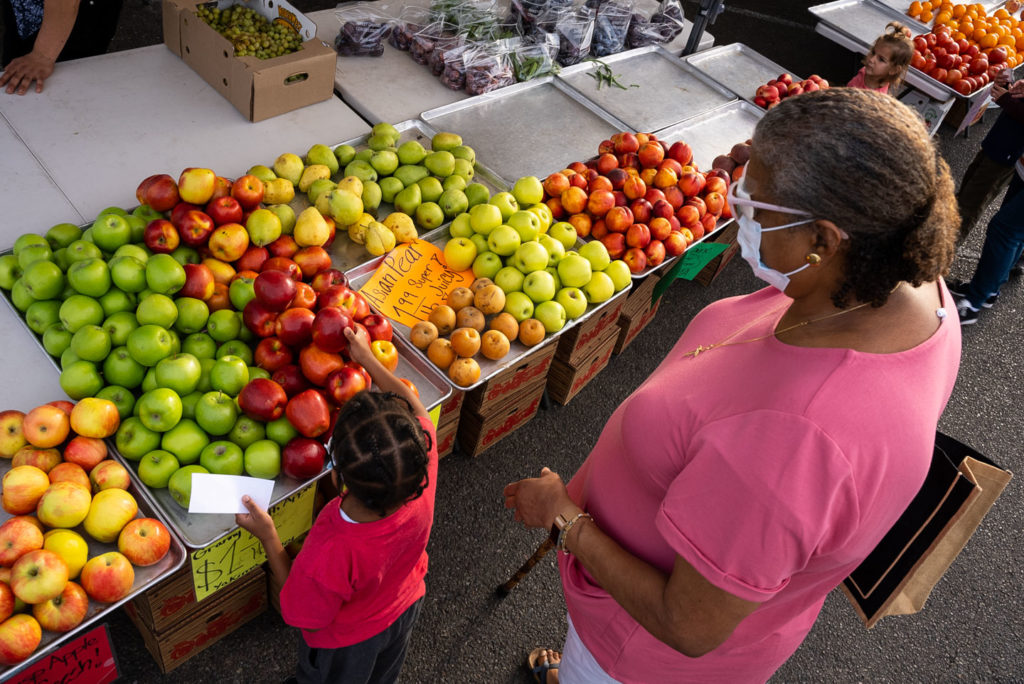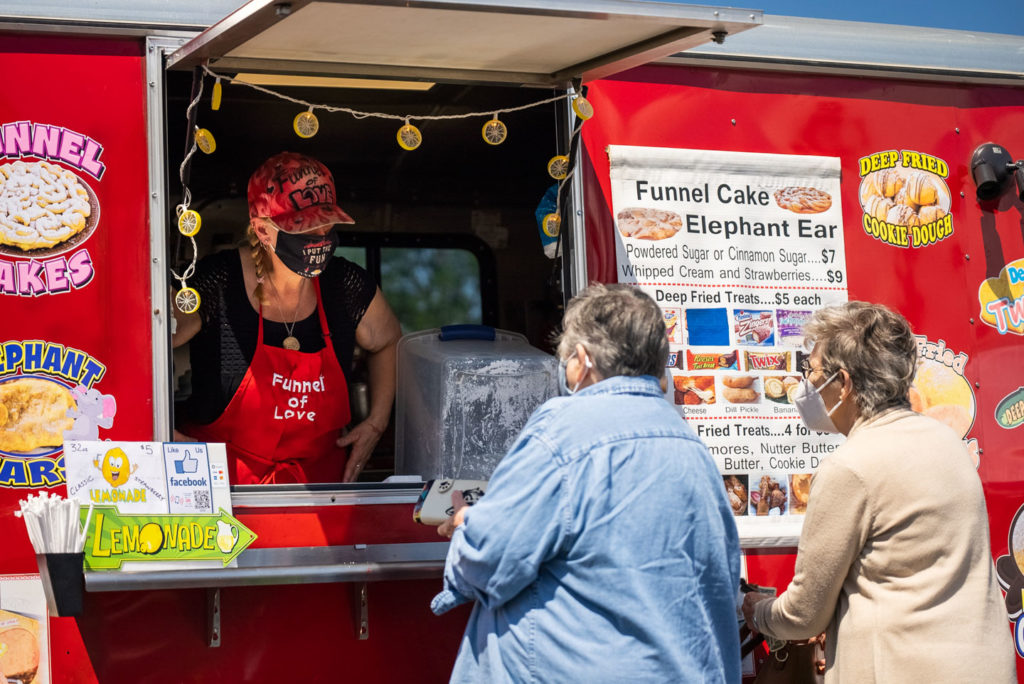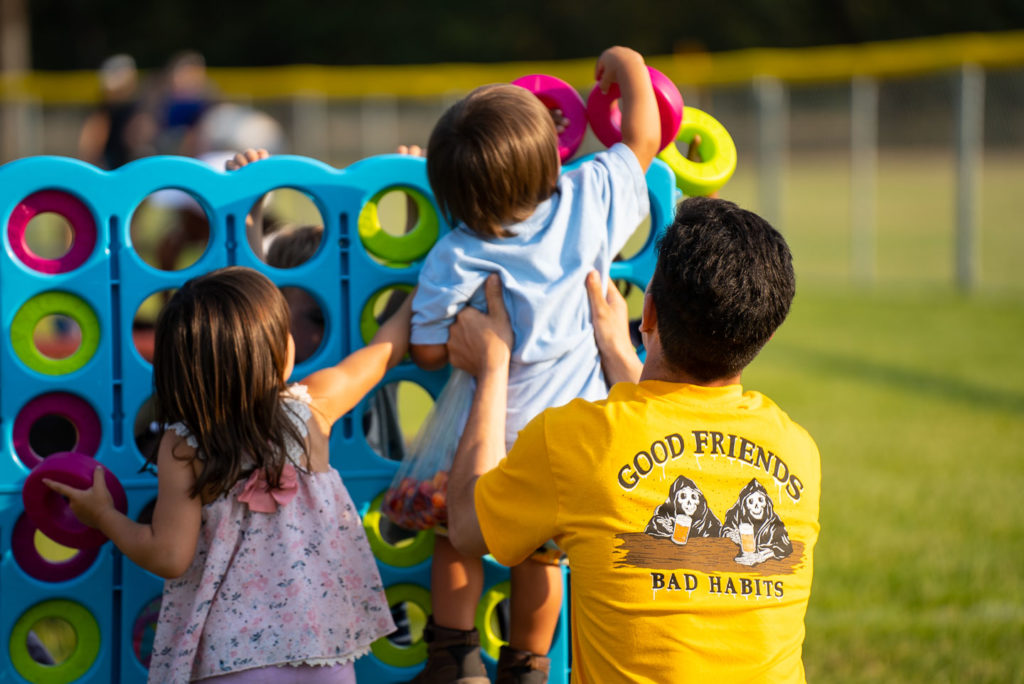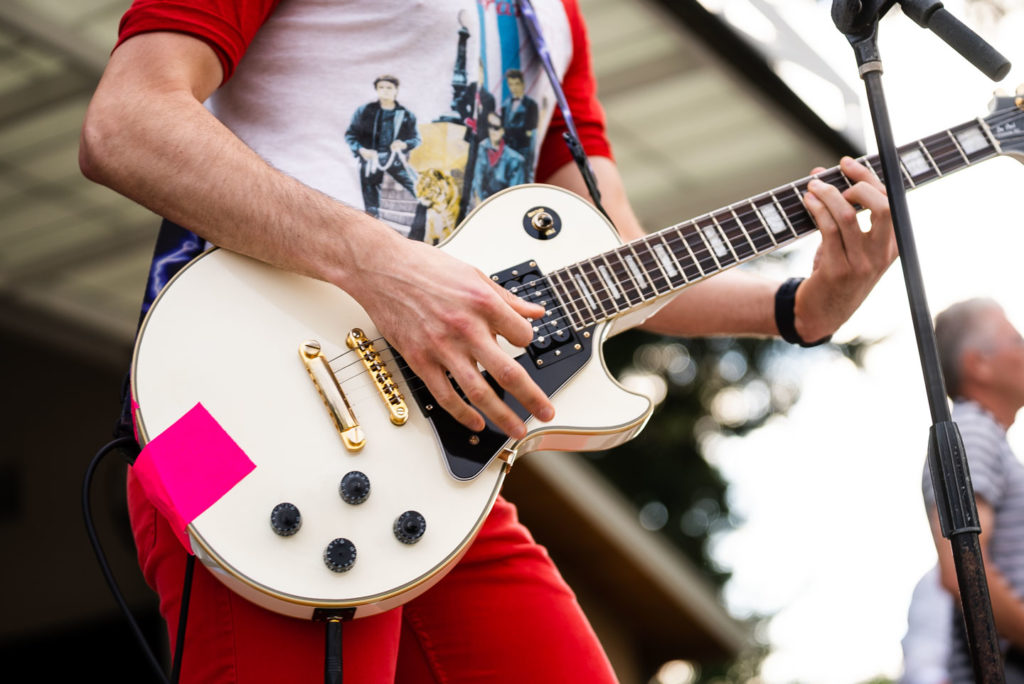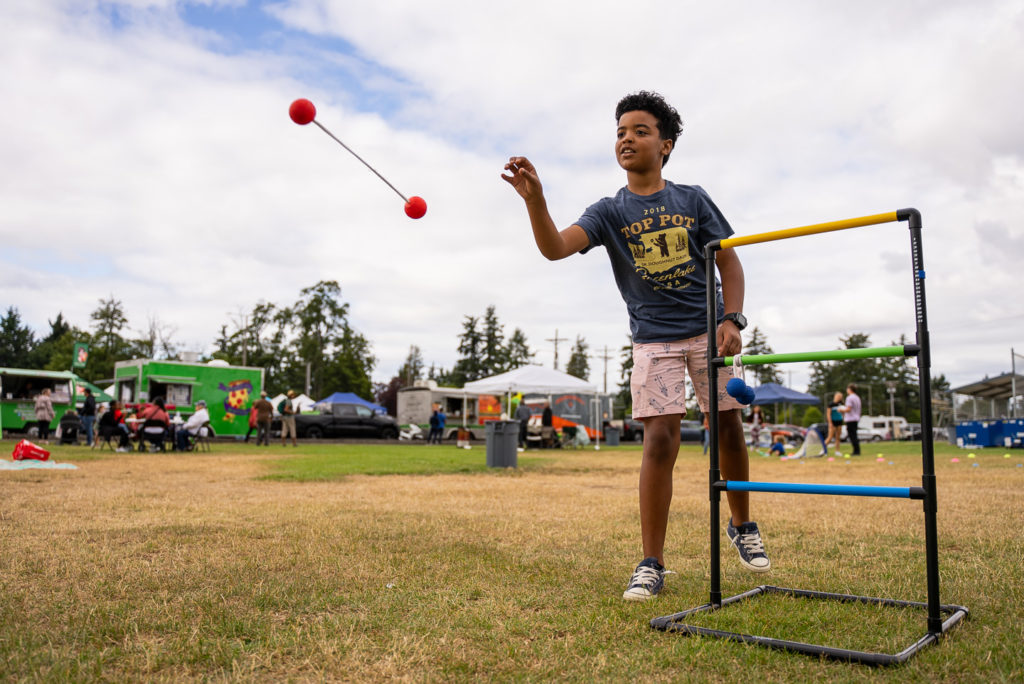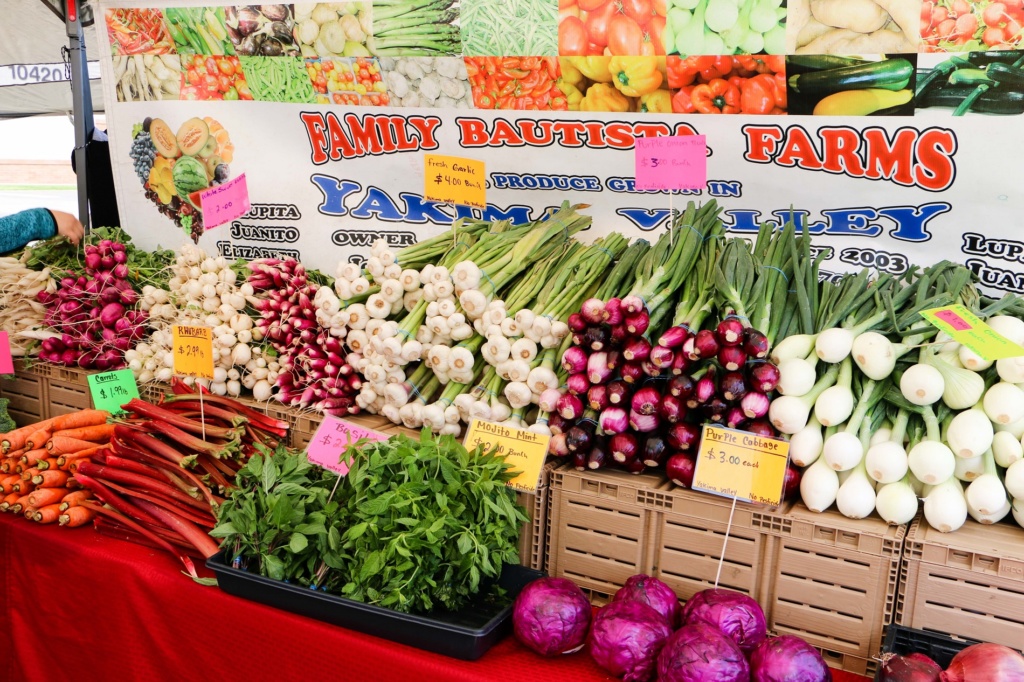 ---
Sponsors
Thank you to our generous sponsors that help make this event possible. We are grateful for the continued support of Virginia Mason Franciscan Health and WSECU.
---
Vendors List
Below is a list of all the vendors that participate in the Lakewood Farmers Market. If you would like to be a vendor, please visit the Vendor Information page.
Amador Farms – is a farm in the Yakima Valley that grows fruits and vegetables without pesticides. Buy a wide assortment of fresh berries and veggies! From onion, cilantro, tomatoes, and kale to cauliflower, cucumbers, beets, and apples. www.facebook.com/amadorfarmsdeyakima/

Brothers Farms – is a small, family-owned business located in Wapato, WA. Buy asparagus, potatoes, zucchini, broccoli, sugar snap peas, Walla Walla onions, garlic, and other season fresh veggies, along with fruits and berries! www.facebook.com/Brothers-Farms-298585391021682/

Doug McDonald Farms – sells starter vegetables to plant, along with fresh flowers and a variety of veggies!

Full Circle – makes getting fresh fruits and vegetables easier than ever before. With Full Circle you can sign up for a subscription of a well-rounded variety of fresh, organic fruit and vegetables. Eat healthier and shop easier!
https://www.fullcircle.com/

Hayton Farms Berries – is located in the Skagit Valley. They offer organic strawberries, raspberries, blueberries, blackberries, boysenberries, and more. Pre-order is available through Barn2door. www.facebook.com/HaytonFarmsBerries/about/?ref=page_internal

Robbins Honey Farm – has locally sourced honey in Pierce County for 47 years. Buy a variety of honey flavors like blackberry, buckwheat, and wildflower. Honeycomb and pollen are available. Pre-order by calling 253-588-7033. www.facebook.com/Robbins-Honey-Farm-233532443444011/

Sidhu Farms LLC – offers nature's best berries and jams. Based in Puyallup, this locally owned farm grows over 59 varieties of berries. Its unique selection is available fresh and frozen for delivery within 75 miles of Puyallup. Pre-order via Sidhu Farms website. www.facebook.com/SidhuFarmsBerries/

Smith Brothers Farms – is a family-owned dairy and home delivery service. For more than 100 years, they've provided the freshest milk and local food to front porches up and down the Puget Sound. Enjoy getting go-to staples, time-saving meal items, and seasonal treats delivered every week by folks you'll get to know on a first-name basis. https://www.smithbrothersfarms.com/

Dao Lee Garden – is a family-owned business offering fresh-cut bouquets. Based in Snoqualmie, Dao Lee's has provided hand-cut bouquets all over Washington since 2001. Pre-order with a private message through www.facebook.com/Daoleegarden/

Hmong Seattle Garden – is one of the main floral vendors at Pike Place Market in Seattle and sells its hand-cut floral arrangements at various farmers' markets across Puget Sound. Come see their gorgeous bouquets at reasonable prices. https://www.facebook.com/Hmonghighlandgarden/

Aba Macarons – Our French macarons are filled with a variety of sumptuous flavors! From flavors like espresso to salted caramel, all macarons are gluten-free, making for a tasty treat for all! https://abamacarons.com/our-story

Bean Water – is a gourmet coffee cart! They serve hot and cold coffee drinks and fresh pastries to satisfy your taste buds. Come visit us at the market and enjoy a delicious treat!

Bliss Small Batch Creamery – is a local business in University Place that makes natural ice cream without artificial dies, flavors, or preservatives. They offer ice creams free of dairy, gluten, eggs, & nuts! Pre-order – Street Food Finder app. www.icecreambliss.com/

Breakthrough Huli Huli – sells chicken and ribs, grilled fresh at the market with delicious sides!

Burrito Boy – is known for their very large servings! From enchiladas to tacos, they have it all. Come get a great selection of to-go Mexican food.

Chip-Sitch – sells grilled sandwiches, and each sandwich has a different chip in it. If you want a sandwich with some crunch, stop by! https://www.instagram.com/chipsitch_tacoma/

Cut the Crepe – sells gluten free Sweet Crêpes: Citron (Lemon & Powdered Sugar), Nutella (w/ choice of strawberries or toasted hazelnuts), and more. They also have gluten free Savory Buckwheat Crêpes: Jambon (Ham, Fromage), Champignon (Wild Mushrooms, fromage, sautéed tomato & onion, thyme), Saumon Fumé (Smoked salmon, sauteed tomato & onion, fresh basil cream cheese) https://cutthecrepewa.com/

Flavorworks Foodtruck – serves delicious Pacific Islander Cuisine with innovative, fresh and seasonal ingredients. Featuring unique combinations of favorites from all around the Pacific Rim, FlavorWorks blends traditional Hawaiian, Japanese and Filipino cooking and even has some options that include Spanish influence. Fresh Lumpia (eggrolls) are a great starter and popular choice! https://www.bestfoodtrucks.com/truck/flavorworks/menu

Franks Burgers (Aloha Gourmet Food Trucks) – is a Disabled American Veteran owned business and family operated. We combine years of business expertise, culinary training, master baking experience and BBQ Pitmaster specialties to create unique and favorite cuisines in a Street Foods concept to serve America's Greatest Force, the U.S. Service members https://alohagourmetfoodtrucks.com/franks-burgers/

Funnel of Love – Who doesn't love fair food? Satisfy your sweet tooth at Funnel of Love with fresh Elephant Ears and Funnel cakes. They are a market favorite for kids and adults alike!

Gelato Society – makes their Gelato with a secret recipe straight from Italy, and their gelato is sure to delight your taste buds. Stop by our stand at the farmers market and taste the difference for yourself!

Gigo's Jamaican Grill – is a Tacoma-based, family-owned restaurant that strives to deliver the best Jamaican food to its customers. Find favorites like Jerk Shrimp Pasta & delicious sweet fried plantains. www.facebook.com/GigosJamaicanGrill

Hot Shotz Pizza (Aloha Gourmet Food Trucks) – is a disabled veteran-owned mobile craft-pizza business. Our Classic and Specialty 13″ Pizzas are Wood Fired – Fast, Fresh, and Crisp with artisan-style cheese blends, sauces, and toppings. The high heat of our wood-fired oven doesn't just cook pizza quickly, it also helps the toppings hold onto their freshness and flavor, unlike slower-cooking ovens that can dry out or even burn toppings. https://www.facebook.com/HotShotzPizza

Kona Ice of Lakewood – is the tropical-themed gourmet shaved ice truck that specializes in providing a FUNomenal experience! Take a mini-vacation by visiting the sweet tunes and sweet tropical drinks of Kona Ice!

Manic Meatballs – offers a variety of meatball based meals, including chicken apple meatballs, vegan meatballs, hearty meatball sandwiches, along with deviled eggs, salads, brownie bites, and other sides. Grab a grab a tasty and satisfying meal! https://www.manicmeatballs.com/

Philly This – has authentic philly cheese steaks! Come get yourself a famous Cheesesteak from your favorite place, PHILLY THIS!!! https://www.instagram.com/phillythis/

Puerto Ensenada – Yum! Get Fresh hot Mexican Corn and authentic Mexican drinks. Try their corn on a stick with toppings like lime, cotija cheese, chilli powder and secret sauces!

Southern SnoBuzz – offers southern style snow cones with an array of toppings. They have dozens of fun flavors such as candy apple, cotton candy, strawberry, and many many more!

Squishy Pop Bubble Tea – is a family owned business with recipes and ingredients from Taiwan. Try over 16 different styles with free flavored toppings, such as tapioca pearls and rainbow jellies. https://m.facebook.com/Squishy-Pop-Bubble-Tea

Stacks Burgers – serves premium handcrafted burgers. Crowd favorites include "The King," the "Beast," and the "3 Little Pigs." pre-order at StreetFoodFinder.com/StacksBurgers. https://www.stacksburgers.com/

Starvin Marvin Hot Dogs – sells unique gourmet hotdogs. From Southern dog to Chicago style, Starvin Marvin has over 15 different types of hotdogs to try out!
https://www.facebook.com/starvinmarvinhotdogs/

Sugar + Spoon – specializes in safe to eat cookie dough! Using no eggs and heat treated flour, enjoy your favorite treat the way you have always wanted! Six rotating flavors, scooped into cups and waffle cones with ice cream and half baked cookies! https://sugarspoondough.com/

The Old Red Barn Popping Co. – serves fresh kettle corn and caramel corn. Kenny, the owner, is a Lakewood native. His popcorn is always made fresh on site with the best ingredients including corn oil, and of course plenty of sugar and caramel. It is then bagged while it is still warm.

Tin Hut BBQ (Aloha Gourmet Food Trucks) – creates authentic mainland-style barbeque using proprietary recipes that have, over time, been personally crafted and perfected. Tin Hut BBQ serves ONLY Authentic Fare and their Meats are Cooked right… Smoked Low and Slow! https://tinhutbbq.com/

Uncle Mikes Filipino Comfort Food – is a Veteran owned and operated Food Truck established in 2018. They serve hot, fresh, and delicious traditional Filipino meals that are reasonably priced for the whole family. https://www.unclemikesfilipinocomfortfoods.com/
Balloon Roof Baking Co. – if you want fresh bread, you can't get fresher than the Balloon Roof Baking Co. All bread is handmade the day you buy it, and they use no preservatives or commercial yeast at all https://www.balloonroof.com/about

Bastinelli's Gourmet Sauces – are pasta sauces made in Tacoma, featuring Yakima Valley Wine and local produce. It's a family tradition brought to America by the Bastinelli family 100 years ago, which is now passed on to everyone to enjoy! https://bastinellis.com/

Bigfoot Smoked Products – smoked cheese & award-winning salmon are smoked through & through giving an authentic flavor. Try Original Yellow, Wisconsin White & Wisconsin White with Jalapeños. Pre-order www.facebook.com/Bigfoot-Smoked-Products-204964316893418/

Hayward Gourmet Popcorn – is based in Tacoma and specializes in gourmet popcorn, fudge and salt water taffy. There is something for everyone! https://www.facebook.com/HaywardMainStreetGourmetPopcorn/

Junebug's Sauce, Inc. – are infused with a blend of southern and Asian herbs and spices giving it a global appeal. This sauce is extremely versatile; it is excellent of fish, chicken, pork, lamb, or beef and can be used from the jar to dip, baste or marinate foods. https://www.junebugssauce.com/

Macintosh Hill Maple Works – We offer a delicious selection of maple cream, maple syrup, and granulated maple sugar. Indulge in the sweet taste of nature and add a touch of warmth to your day with our delightful maple treats! http://macintoshhill.com/

Mena Foods – Freshly homemade hummus with 12 amazing flavors, which we make every week and we sell exclusively at the farmers market to add a fresh taste and a Mediterranean flavor to your table. Our products are all natural and have no preservatives, with prices that are unbeatable! https://www.instagram.com/menafoods/?hl=en

Mince Mercantile – The one stop shop for all, Mince Mercantile offers a variety of delicacies & pastries! Here you'll find gourmet sandwiches, candles, stickers, sweatshirts, and many other fresh and fun items. https://www.facebook.com/mincemercantile/

Mission Mountain Meadery and Cider – is a veteran-owned business that creates very small batches of Mead, 13 gallons every 2 months to ensure the highest quality is given to each batch. Local fruit is used for the support of local Farmers. They love talking Mead and fermentation with people. https://www.facebook.com/pages/category/Wine-spirits/Mission-Mountain-Meadery-106970894574775/

Nino Blanco Salsa – is made with the freshest ingredients and packed with flavor and lots of love. In addition to our delicious salsa, they also offer chips, fresh tortillas, and tamales. Add some spice to your day with these mouth-watering selection of foods!
https://www.ninoblancosalsa.com/

Olive Branch – We offer a delicious selection of flavored balsamic vinegars, olive oil, and cooking spices, which can add a savory touch to any dish. Perfect for all your cooking needs, our products will add depth and flavor to your meals. Come and try our delicious selection and elevate your cooking game!

OlyPops – cake pops are perfect treats made with freshly baked cakes and rich homemade buttercream. They are hand dipped and hand decorated with love! http://www.olypopsbyej.com

Puget Sound Cider Company – has a passion for crafting great cider from rare apples grown in their own orchard in Ellensburg, Washington. Their award-winning traditional alcohol ciders come in classic apple-only varieties as well as co-fermented fruit ciders. With a range from semi-dry to semi-sweet, their ciders are always bursting with flavor. Come taste the difference and see why their ciders are a cut above the rest! shopantiques4u.com/heritage-ciders

Reeds Sweet Wine – Jessica Reed's wine is made with 100% pesticide-free fruit from her Orchard. The Wines Vary in sweetness. Every Batch is an Artisan Crafted Love affair that can't be duplicated. "My Wine was produced by My hands with much Love & Soul!" www.reedssweetwine.com

Strong Family Bonds LLC (Sgt Hearts BBQ) – is a family owned company. A disabled veteran created Strong Family Bonds' sauce recipe that then quickly became a favorite! Their sweet, tangy, and smoky heat BBQ sauce is handcrafted in small batches. https://strongfamilybonds.com/

Sur Argentine Bakery -Welcome to the Sur Argentine Bakery where we offer fresh bread, croissants, alfajores, french puff pastries, sugar cookies of all kinds and Argentine facturas. If you are looking for savoury goods, back at our shop on South Tacoma Way we offer empanadas, sandwiches, pizza and a place to watch futbol games and spend time with family. Come on down! https://surargentinebakery.com/

Tahoma Spice Co. – creates Artisan Hot Sauce, BBQ Sauce & Salsa made in Tacoma from Hot Peppers they grow themselves. Their hand-made wooden Gift Boxes and Caddies along with their Hand-turned Pens and Bowls offer a wide variety of special gift options. https://www.tahomaspice.com/

The Fancy Accent Co – is the result of many a conversation and a fun way to cherish the finer side of British culture! Find a wide assortment of teas and tea accessories. Fancy Accents Tea Company's quality merchandise sets it apart! Pre-order www.facebook.com/FancyAccent/

Valhalla Mead – Owners Mike & Elizabeth Cone's Artisan Mead is handcrafted using old Norse style methods and 100% PNW Honey. Try their Freyja's Kiss: a chocolate, raspberry, & mead fusion! Ghirardelli chocolate with local raspberries defines the sweet dessert notes. www.valhallamead.com

Water From Wine – is a nonprofit winery supporting clean water access around the world through the establishment of water infrastructure, wells, rain filtration systems, and sanitation. We produce award winning wine which has afforded us to donate over $1million toward clean water. WaterFromWine.org
Aspirations By Paula – Find unique hand Crafted Stone Pendants, Rare Glass Earrings & Hand Painted Copper Bracelets. All designs are limited quantities or one of a kind. Message them for photos of what is currently available. https://www.facebook.com/aspirationsbypaula/

Benny's Artesanias – handmakes all their products in Mexico, including clothes, jewelry, and authentic Artesanias, which are small beaded figurines made in traditional Mexican art styles. Come brighten your wardrobe or house with these crafts! https://www.instagram.com/bennys_artesanias/
https://www.facebook.com/p/Bennys-Artesanias-100064034564228/

Bizarre Botanicals – Yea! We have succulents at the market! Find cool carnivorous plants. Bizarre Botanicals strives to provide weird, rare, and just plain bizarre plants for your home and office as well as hard-to-find herbs and other medicinal plants for your patio or garden. https://www.facebook.com/bizarrebotanicals/

Britt's Blossoms Yard Art – creates hand-crafted flower yard art made from repurposed glass dishes. https://www.facebook.com/brittsblossomsyardart/

Bumble + Bean – brings fragrance your way! They sell wax melts, which you can use to experience the transformative power of scent. https://www.bumblebeanco.com


Cozy Home Wax Company – sells Wax Melts re made of a combination of Soy, Paraffin, and or Coconut wax. They also sell fire starters, candles, and wax melters.
https://www.cozyhomewaxco.com/

Craft Theory – Merdith Russell produces one-of-a-kind fluid art paintings, resin functional art, painted jewelry, bookmarks, key chains, trays & coasters. When she discovered fluid painting, she found her passion. It opened the door to abstract arts & experimentation.
craft-theory.com

Creative Clovers Studio – https://www.instagram.com/creativecloverstudio/?hl=en

Ethnic Group of African Art – sells beautiful hand-made baskets and drums. Their products are unique and showcase the rich culture and artistry of Africa. It's a great place to find one-of-a-kind items and support local artisans!

Embroidery, Naturally! – we create top quality Custom Embroidery on towels, totes, aprons, blankets, napkins, hats, t-shirts, and anything you can think of from a workshop right here in Lakewood, WA. A towel for after sports or chasing your dog? We carry that! A BBQ apron with humor? Find them here! If you like bright cheerful colors, come check us out! You won't believe what embroidery can do…

Glimmer and Grow – makes Jewelry & Decor using flowers from their own garden! Selling suncatchers, earrings, and photorealistic art made from leaves and flowers, Glimmer and Grow is a must see! https://www.instagram.com/glimmerandgrow/?hl=en

Happy Holistic – features Massage, Facials, Spa Treatments, Hair removal, Weight-loss, Wellness services, and more! Happy Holistic is focused on providing high-quality service and customer satisfaction–they will do everything they can to meet your expectations. https://happyholisticmassagetherapy.com/

Heritage Center – offers a colorful array of paintings, carvings, African art, and African clothes. On occasion, they even have delicious coffee from Kenya! A visit to Heritage Center is not only a shopping experience but also a cultural one. Be immersed in the rich traditions and heritage of East Africa! https://www.facebook.com/people/Art-Heritage-Center/100083435834082/?_rdr

LM Designs By Nature – https://lmdesignsbynature.com/shop

Mark Miller Massage – offers deep tissue therapeutic massage, neck injury treatment, cupping therapy, hip and low back treatment, and more.
https://www.massagebook.com/Tacoma~Massage~markmillermassage

Master Gardener (WSU Extension) – helps to provide community education on all things plants, gardening, and ecology.

Mostly Wood: Pens and More – Owner John Clauson offers a spectacular array of handcrafted wooden items including pens, pencils, bowls, boxes, sewing stems, and more. For a high-quality gift swing by his booth! Kids love his set up which includes a wooden train.

Nikky's Niche – creates designs inspired by art, made one at a time and in limited additions. Through a passion for sewing and the ability to create beautiful art, Nikky's Niche Designs was created. Every garment made is distinct and often crafted from reclaimed fabrics from around the world. https://www.instagram.com/Nikkys_Niche/

Paus4Pottery – Kim Paustian's hand-thrown pottery is fired to medium-high to bring out the color & quality of every glaze! Her products are food-friendly, dishwasher, microwave & oven safe to 400 degrees. Enjoy owning an original piece! [email protected] www.instagram.com/paus4pottery/

Pixie's Potions – Buy natural deodorant, body butter, lip balm, shave cream, bath salts, & body scrubs. These high-quality products contain raw, unrefined, organic ingredients with eco-friendly packaging and BPA-free plastic. See their beautiful selection! www.pixiespotions.com

Plantasia – offers a wide selection of house plants, cactus, succulents, and air plants. Our knowledgeable staff is here to help you choose the perfect plant for your home and provide you with the information you need to care for it. Add a touch of nature to your home with our beautiful plants! https://www.instagram.com/plantasianw/

PNW Soap Co – Sells soaps, bath bombs, and more. Handmade in the great Northwest! https://pnwsoapco.com

Rainbow Goods and Readings – sells original jewelry, crystal kits, posters, and much more.
https://rainbowgoodsandreadings.com/

ReRooted – makes beautiful succulent arrangements, which are sure to bring a smile to your face. Even if you don't have a green thumb, ReRooted products are easy to please house guests, and will be no trouble at all to care for. https://www.facebook.com/ReRootedTacoma/photos

Smiling Zen – will spark joy in your life by helping you celebrate the present moment.
Spell your name in wildflower alphabets!

Studio K Designs – This is a one-stop shop for great gifts and unique finds. Buy one-of-a-kind earrings, pendants, bracelets, mirrors, trays, cutting boards, and fun home décor. Check out all of their products at Studiokdesigns.store

Tangerine Tales – does face painting, but also sells homemade wishing wands, cat accessories, hair clips, and headbands!

Transcending Stone – Owner Katie McLeod makes healing stone jewelry and malas for meditation. She loves sharing the healing properties of the stones she uses and wishes for her creations to foster spiritual growth. Transcending-stone.com

Twisted Jewels – sells beautifully crafted wire twisted jewelry and suncatchers. Many of their products are made from silver or rose gold and are sure to add a touch of elegance to any outfit. Come explore their stunning collection and find the perfect piece to brighten up your day!

Under the Pine Tree – sells handcrafted and curated jewelry. https://www.instagram.com/loveunderthepinetree/

VPC Designs – sells a colorful array of hand-made ceramic pottery, windchimes jewelry, and abstract mixed media paintings and clay prints. Each piece is unique and crafted with care, adding a touch of artistic flair to any home. Come explore their beautiful creations and find the perfect piece to brighten up your day!
https://www.facebook.com/people/VPC-Designs/100077590363812/?sk=photos
Vendor Daily Sales Totals