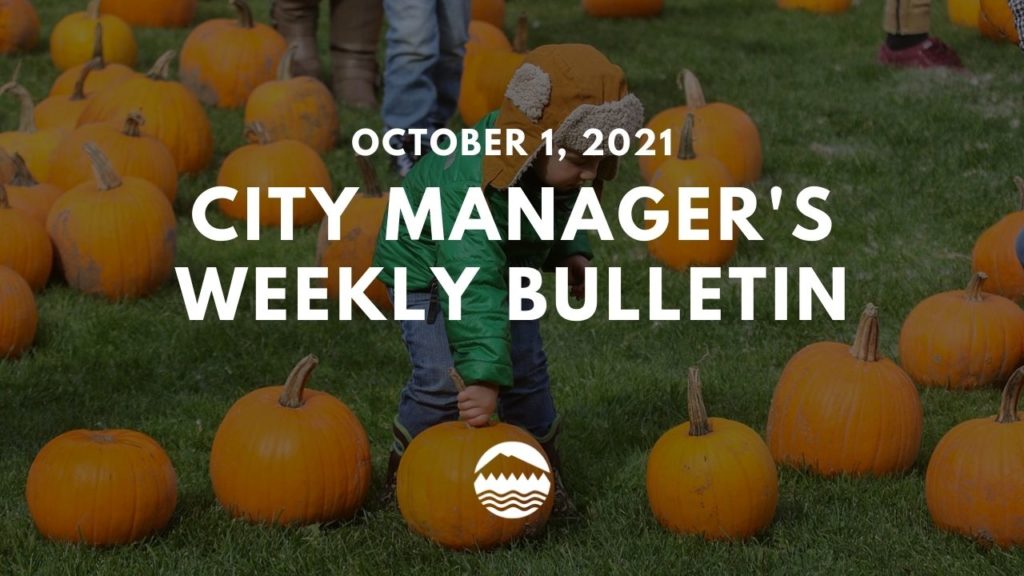 It's autumn in Lakewood. The air is cool and crisp, and our sunny days are starting to give way to drizzles and showers. The City celebrated its 25th Anniversary last weekend on a perfect day – the event honored Lakewood's global culture and our shared history. We also had some controversy – the Parks & Recreation Advisory Board received an application to rename Fort Steilacoom Park, causing something of a chain reaction throughout the community. Truck & Tractor Day and FAB Festival are coming up next weekend. The statewide utility shutoff moratorium has expired, and a statewide single-use retail plastic bag ban is now in effect.
The celebration featured gorgeous international performances honoring Lakewood's global culture
The City of Lakewood celebrated its 25th Anniversary on Saturday, Sept. 25 with a street festival in Colonial Plaza. International performances representing Thailand, Mexico, Korea, and Guam showcased some of the rich cultures comprising Lakewood. The event also featured live music by Chapter 5 and Michael Powers, local food trucks and vendors, and artistic and historical exhibits.
Lakewood was incorporated in 1996. In the quarter-century since, crime has been reduced, local parks have been improved, infrastructure has been improved, and other promises of incorporation have been fulfilled.
Bring the family out for a hayride and other fall festivities on Saturday, Oct. 9
The City of Lakewood will celebrate its annual Truck & Tractor Day on Saturday, Oct. 9 from 12:00 to 3:00 p.m. Attendees will enjoy hayrides, fall festivities, and free pumpkins and hard hats. Autumnal activities will include pumpkin decorating, a pumpkin slingshot, and more.
Free pumpkins will be offered courtesy of the event's sponsor, WSECU. Each family may take one free pumpkin while supplies last. Children can climb on dozens of giant trucks and tractors, sit in the driver's seat, and honk the horn. Food trucks will be onsite for the event. Parking and entry are free. There is no cost to attend.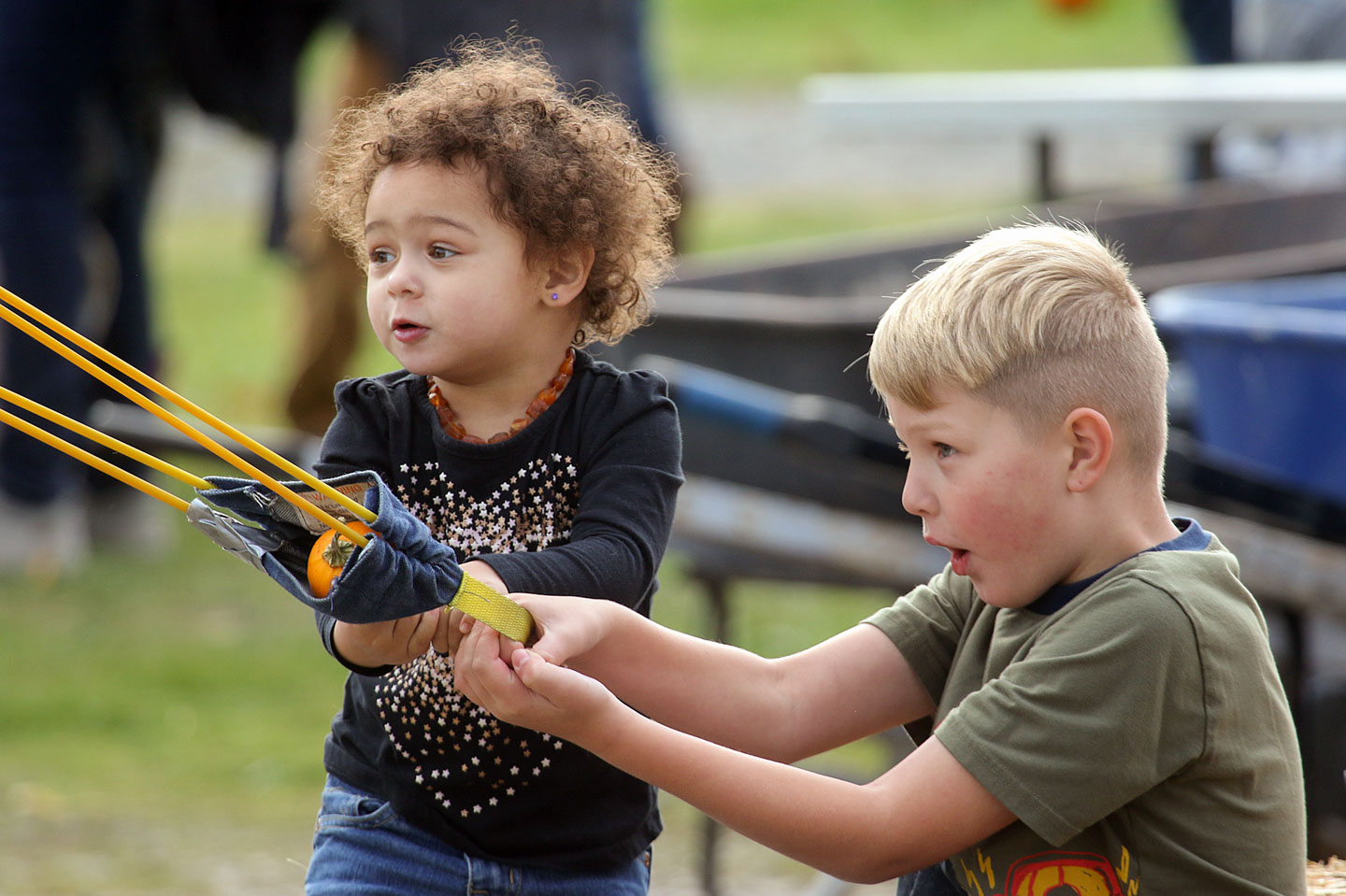 A resident's application to rename Fort Steilacoom Park was denied unanimously
A rumored renaming of Fort Steilacoom Park did not come to pass. A resident applied to rename the park in honor of Dr. Claudia B. Thomas, but the application was denied by the Parks & Recreation Advisory Board.
Residents may apply to rename Lakewood Parks & Facilities. When an application is completed, a public hearing is scheduled to consider it. Whenever a public hearing is scheduled, the City issues a public notice so that the community may comment.
In this instance, the process worked as designed. The community was informed and participated in the decision.
Among other criteria, any suggested name must "have broad public support" (Res. 2016-18, Sec. 1, B.5). This application failed that standard – a majority of comments opposed renaming the park.
Claudia Thomas was a member of the inaugural City Council in 1995 and served as Deputy Mayor from 1995 to 2003. She was voted mayor in 2006, making her the first female Black mayor in Washington State.
Customers behind on utility payments may be disconnected. Assistance programs are still available.
The statewide utility shutoff moratorium ended yesterday. Utilities may now disconnect water and electricity due to nonpayment.
In general, if you are behind on your bills, you should contact your utility right away to avoid disconnection. Your utility may be able to direct you to assistance programs.
There are many assistance programs available. Customers behind on their bills should also call 2-1-1 to find assistance. The 2-1-1 hotline operates in many languages. The Department of Commerce also has helpful information in many languages.
In Other News…
Single-Use Plastic Bag Ban Takes Effect
Single-use plastic bags will be prohibited in all retail and grocery stores, restaurant takeout, festivals and markets.
Stores can instead offer large paper carryout bags, or thick reusable plastic carryout bags for an 8 cent fee each.
Mariners Call for Pause of Non-Baseball Activities
The Mariners have called for a pause on all non-baseball activities, effective immediately.
The M's are tied with the Red Sox for the last American League playoff spot with three games left: tonight, tomorrow, and Sunday.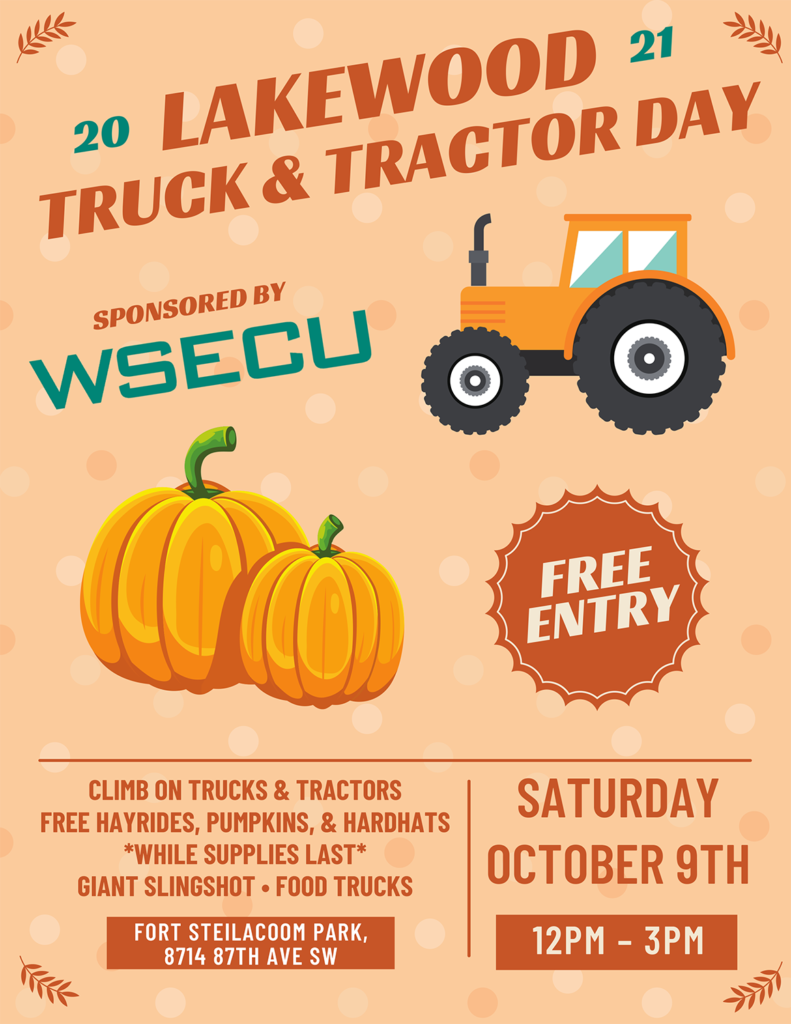 Steilacoom & Lakewood: Pierce County intends to resume sewer repair later this month. That will require a prolonged closure of Steilacoom Blvd near this intersection. We will provide more information once available.
Steilacoom & Custer: Various utilities are still in the process of moving overhead lines to new poles. Once complete, sidewalk work in this area will proceed. Occasional lane closures will be required, typically in the evening.
Gravelly Lake & Nyanza: The two northbound lanes of Gravelly Lake Drive between I-5 and Pacific Hwy were reduced to a single lane. Crews are pouring curb and gutter and working on storm drainage. Commuters exiting I-5 at Gravelly Lake may experience mild delays. Gravelly Lake Drive SW will be closed between Nyanza and Veterans until next February.
Notes