Founded in 1957, Merit Construction has seen change and itself been a catalyst in the growth of the South Sound region. Merit's local marquee projects include the construction of the Tacoma Dome in 1981 and the construction of the Boys & Girls Club and Lake City Community Church buildings here in Lakewood.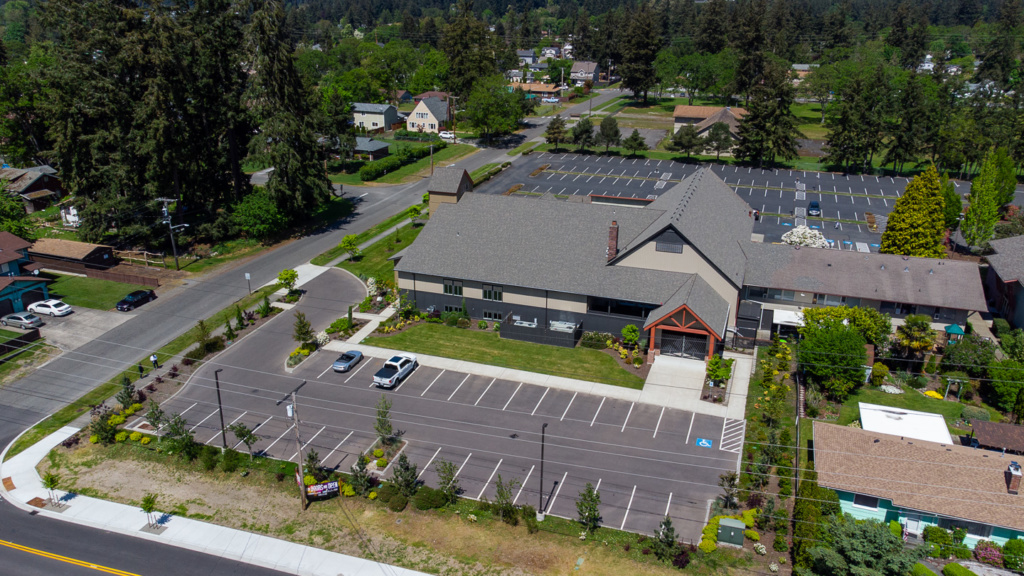 Tammy Birklid is now Merit's Principal after becoming its full owner in 2020. She has been involved in the construction industry for over 25 years.
Reflecting on changes to the industry, Tammy says, "Construction wasn't as friendly as it is now. Most things were design-bid-build and low-bid wins, unfortunately often at the expense of quality. This method can also lead to delays, disputes and cost overruns."
Merit operates with a "team-build" strategy, which involves learning about the project and working with the architect and the client before starting a project. That brings the experience of all parties to the table early.
"We've been doing that since we built the Tacoma Dome and it's the best way to build a building."
That strategy was important to the success of the Lake City Community Church project. The church's management was involved in the process at the onset, and they watched with pride as their vision turned to reality during construction.
Tammy has also observed changes to Lakewood in her time with the business. As the city has grown, Merit has been a part of that development.
"You can see in our portfolio that we've built community centers, churches, financial institutions, restaurants, industrial parks, etc. When we build something, we want it to be part of the future of that community."
"I like to see the growth here in Lakewood. It feels alive".