253Strong is building a better future for the community by focusing on positive changes, family values, and supporting healthy and fit lifestyles. For these reasons 253Strong is the City of Lakewood's Business Showcase for 3rd quarter 2020.
---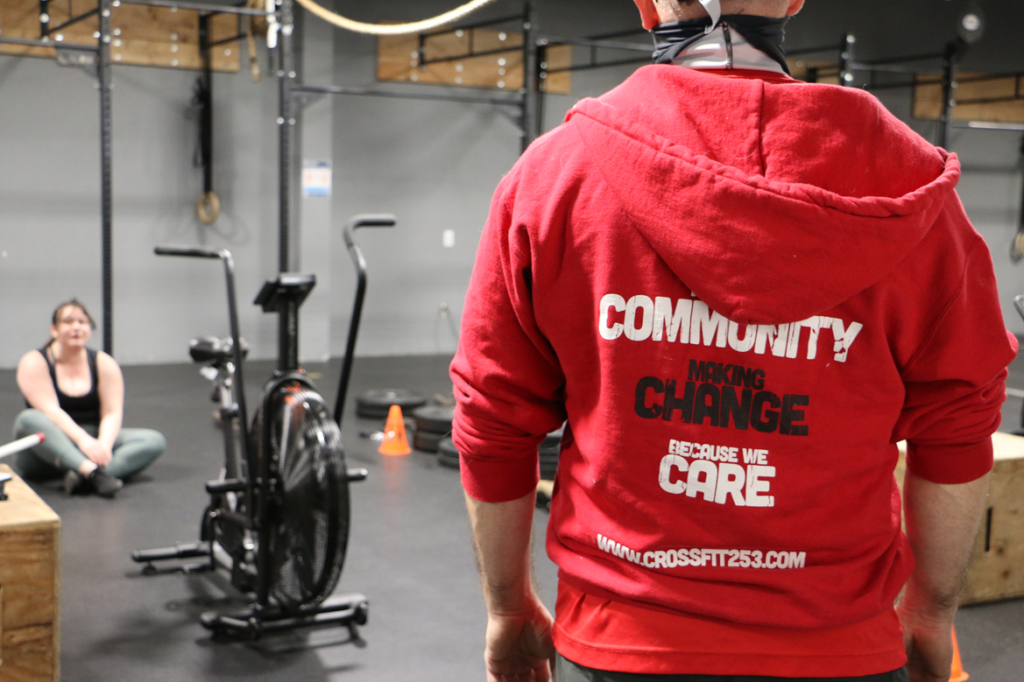 253Strong
"If you're looking for better, we're building better here" announces the opening of the city of Lakewood's Build Your Better Here campaign video. If you haven't seen the video, you can watch it here.
In Lakewood, 253Strong, a CrossFit associated gym, is also building better by developing and encouraging a better community and stronger, healthier people, one workout at a time.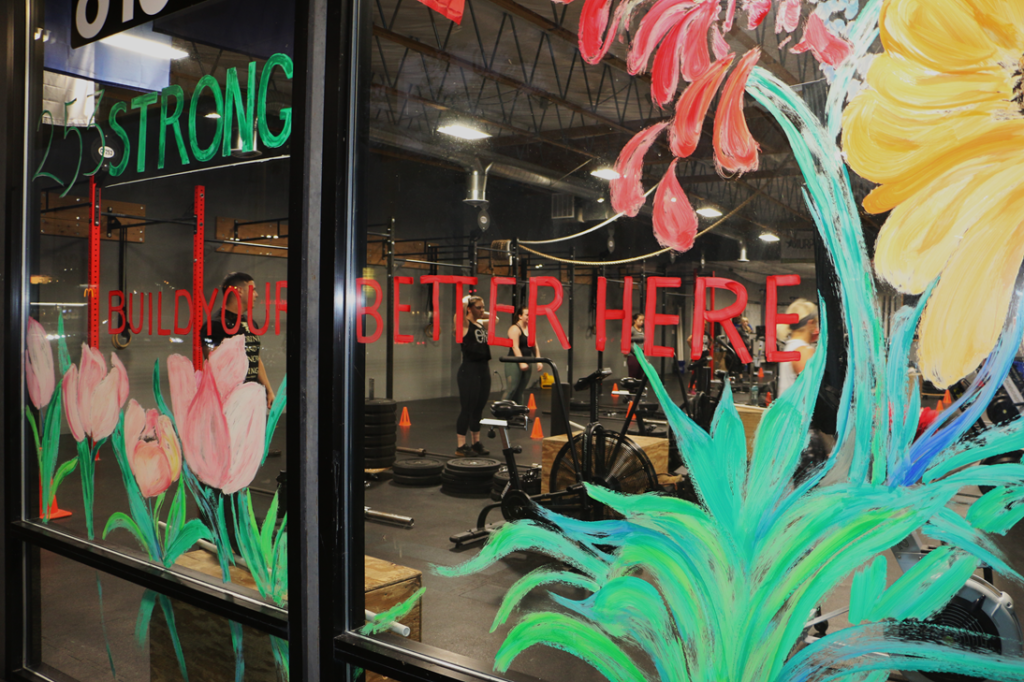 This year had not been easy for CrossFit gyms having to deal with two unprecedented issues.  The first issue is the COVID-19 pandemic which continues to cause financial havoc on gyms of all types and sizes across the world.  The second issues for CrossFit gyms was the significant blowback they faced due to controversial statements made by CrossFit founder, Greg Glassman.  While Glassman stepped down as CEO of CrossFit, and then later sold the platform, many CrossFit gyms have felt the effect of his actions.  In response, many sponsors, athletes, and gyms have pulled their affiliations with CrossFit. 253Strong, like many other gyms, distanced themselves from CrossFit by changing their name from CrossFit253 to 253Strong.
With these two seismic issues occurring in their world, 253Strong had to be "transformative" much like the city's Build Your Better Here (BYBH) imaging campaign. When discussing why Danny Williams, who co-owns 253Strong with his wife DeAnna Williams, felt the connection with the city's BYBH, he stated:
"We're here in Lakewood and you know what you can build your better here. We went for the transformative with the whole explosive time with Greg Glassman…We were changing names. We are still CrossFit affiliated but we are 253Strong…We needed to capture what we are doing, even in COVID, that you can build your better here…We thought the 'Build Your Better' was a powerful statement."
This October, 253Strong is holding a "Build Your Better" competition with its gym membership. The 6-week challenge is designed to track the performance of members, including workouts, caloric intake, and weekly body composition scans. The gym uses the InBody270 which performs a body composition analysis recording a user's weight, skeletal muscle mass, and percent body fat.
The Williams have owned 253Strong for the past eight years. Prior to owning the gym, Danny was involved with the Boys & Girls Club of Pierce County. With this background it's no surprise that before COVID the gym offered youth classes.
DeAnna was the driving factor that got the Williams interested in CrossFit. Deana enjoyed the variety of the platform's workouts and she also immediately noticed results. She felt better physically and psychologically as she started training with the CrossFit platform. Danny expressed that CrossFit was a platform that accepts different body types and is "never boring" like traditional gym workouts.
While there were several CrossFit options in Tacoma, the Williams noticed that there was a lack of local options in Lakewood – the only other CrossFit gym in the city had closed shop. The Williams, together with their then businesses partner, decided to open CrossFit253 to fill this void.
Unlike conventional gyms, CrossFit is focused on functional fitness mixing science with personal training. Danny says "we focus on output, increased work, speed, power." The Williams with programs like "Build Your Better" are tracking these types of improvements in their clientele over time.
While physical fitness is important to the Williams, so is community health. "We really believe in family, getting a more island concept from me, the Ohana," says Danny, who is of Japanese descent with family ties to Hawaii, "the islander piece is that everyone is your family, aunties, uncles, everyone is your family, welcome them."
The Williams try to integrate this mindset with their gym. Community is a large part of what 253Strong is all about, it's the bedrock of their mission which is "community, change, and caring."
One way Strong253 embraces this mission is through fundraising for local causes. Last year the gym raised almost $3,000 for breast cancer awareness. In November, like it did the year prior, the gym will be participating in the "4 Heroes Fundraiser." The fundraiser, celebrates the lives of Sgt. Mark Renninger, Officer Tina Griswold, Officer Ronald Owens, and Officer Greg Richards, the four Lakewood Police officers killed in the line of duty on November 29, 2009. For this fundraiser, the gym collects money and food donations for the local food bank. The gym does other volunteer opportunities throughout the city as well.
The gym also works hard to create an inclusive space for all people to work out. A large portion of 253Strong's clientele are women and military personnel. Danny noted the Army's transition to the Army to the Arm Combat Fitness Test (ACFTs) as the standard fitness test for all soldiers has fueled an uptick in people interested in CrossFit programs.
COVID-19 Impacts
The COVID-19 pandemic has been extremely hard for many small businesses; this is particularly true for gyms.
At the beginning of the pandemic, many gyms across the country were shut down due to stay-at-home orders. For 253Strong it was no different. The gym closed its physical facility from March to June. During this time the Williams tried to provide virtual fitness options to its membership using a variety of household items, like milk jugs, for weights.
One thing that kept them going was the "Ohana," the gym's members that continued to pay dues even though access to the building was closed. The Williams believe that the strong community they foster at the gyms in pre-COVID times helped drive this outpouring of compassion.
Pre-COVID, 253Crossfit had a member of over 130. Now, with reduced operations and financial hardships of its membership, the gym has around 75 members. Danny, ever the optimist, noted that the one silver lining to the reduced class sizes was the ability to refocus on its membership and coaching strategies.
This past summer, 253Strong applied for the city of Lakewood's Small Business Relief Fund Grant. This grant was created using the city's CARES Act funds from the state to help businesses in Lakewood with less than 20 employees. 253Strong received a $10,000 grant through this program that the Williams used to help with sustain business operations.
253Strong is building a better future for the community by focusing on positive changes, family values, and supporting healthy and fit lifestyles. For these reasons 253Strong is the City of Lakewood's Business Showcase for 3rd quarter 2020.