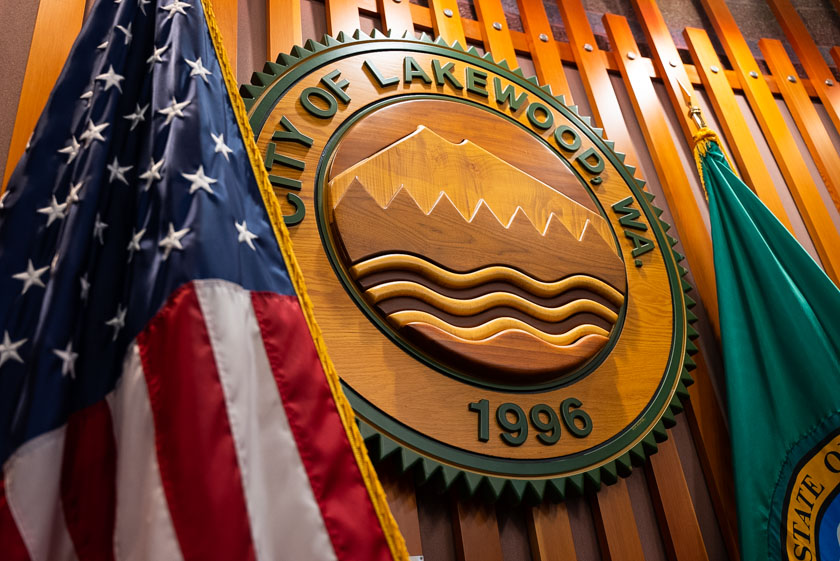 Monday, Dec. 13
(Study Session)
The meeting began with a swearing-in ceremony for Councilmember Patti Belle. Belle was appointed in February after the departure of John Simpson, then was elected in November to serve a full four-year term.
Deputy City Manager Tho Kraus reviewed the City's third-quarter financial report. The City's ending fund balance is the highest since 2007 due to a combination of conservative spending through the pandemic and better-than-expected revenues after a difficult 2020.
Recreation Coordinator Sally Martinez reviewed the year's special events and public art. Highlights included the 25th Anniversary Celebration, the painting of a new mural at American Lake Park, and the application of decorative utility box wraps around town.
SummerFest will return next year, and the City expects to return to a traditional holiday parade around Christmastime. New events like Saturday street festivals at Colonial Plaza, "Dancing in the Streets", "Carnival of Cultures", and "Fiesta de la Familia" are on the calendar. Drive-in movie nights will not return.
Long-Range Planning Manager Tiffany Speir reviewed the Pierce County Comprehensive Plan to End Homelessness and work to date. The primary goal of the plan is to create a Tacoma-Pierce Unified Regional Office of Homelessness to consolidate efforts and harmonize planning. Accountability and measurement are also priorities, beginning with the Point-In-Time Count to quantify local homelessness in January.
Next Meetings:
Monday, Dec. 20 (Regular Meeting)