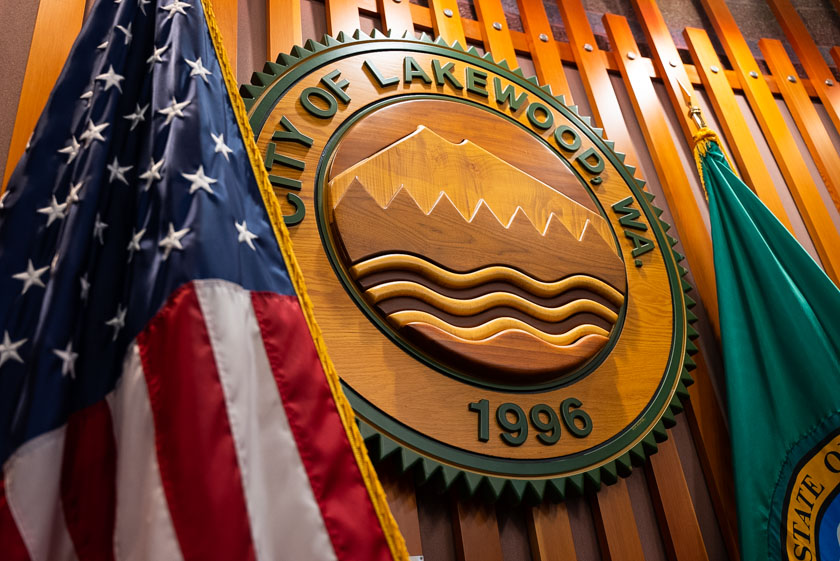 Monday, Dec. 6
(Regular Meeting)
The council kicked off the holiday season with a virtual tree lighting video. The Warriors of Change program, Youth Council, and Clover Park School District each briefed the council.
The City authorized the purchase of a property in the JBLM North Clear Zone. The Department of Defense is expanding the buffer around McChord Field runways, and Lakewood is helping current tenants relocate. The acquisition is funded primarily by the federal government and assistance from the state and Pierce County.
The City Council agreed to form an ad hoc committee to prescribe tree preservation policy. The committee would be comprised of 9-13 qualified members of the public with expertise related to trees or environmental policy. The council will discuss this further and officially form the committee on Dec. 20.
The City Council conducted two public hearings; one for projects to be funded by Transportation Benefit District revenues and another for proposed ARPA program expenditures.
The City Council awarded a contract to install 58 street lights around North Lakewood. Installation should begin in February and conclude by July.
Mayor Don Anderson announced that he will not seek re-election in January.
Next Meetings:
Monday, Dec. 13 (Study Session)