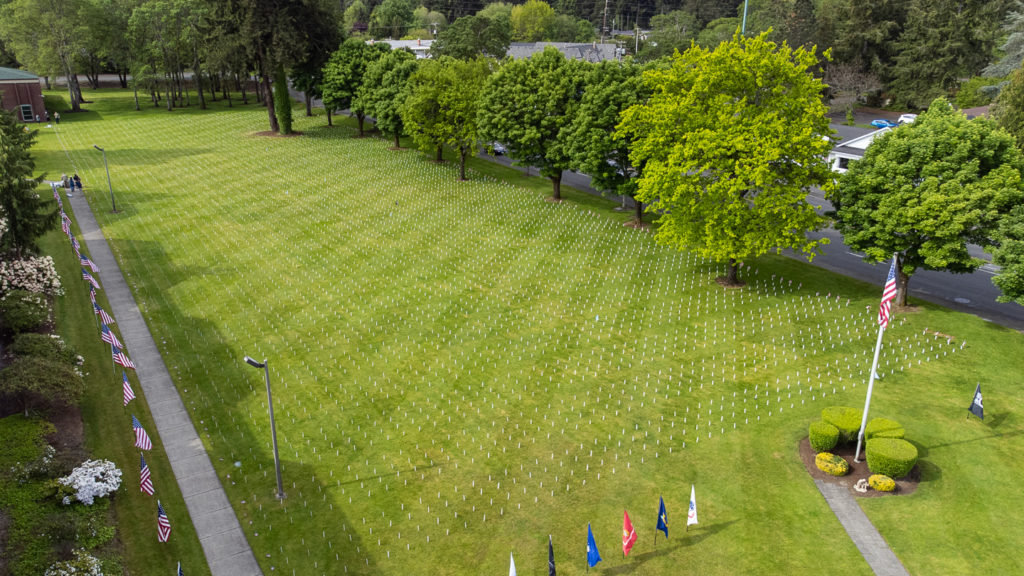 7,000 markers now adorn the front lawn of Clover Park High School, each hand-placed by a student to acknowledge a fallen soldier from the wars in Afghanistan and Iraq. The Arlington Project is an annual tradition by the school district to acknowledge the Memorial Day holiday. Each year, the district has taken the time and extraordinary effort to commemorate the fallen in a way that the community can experience.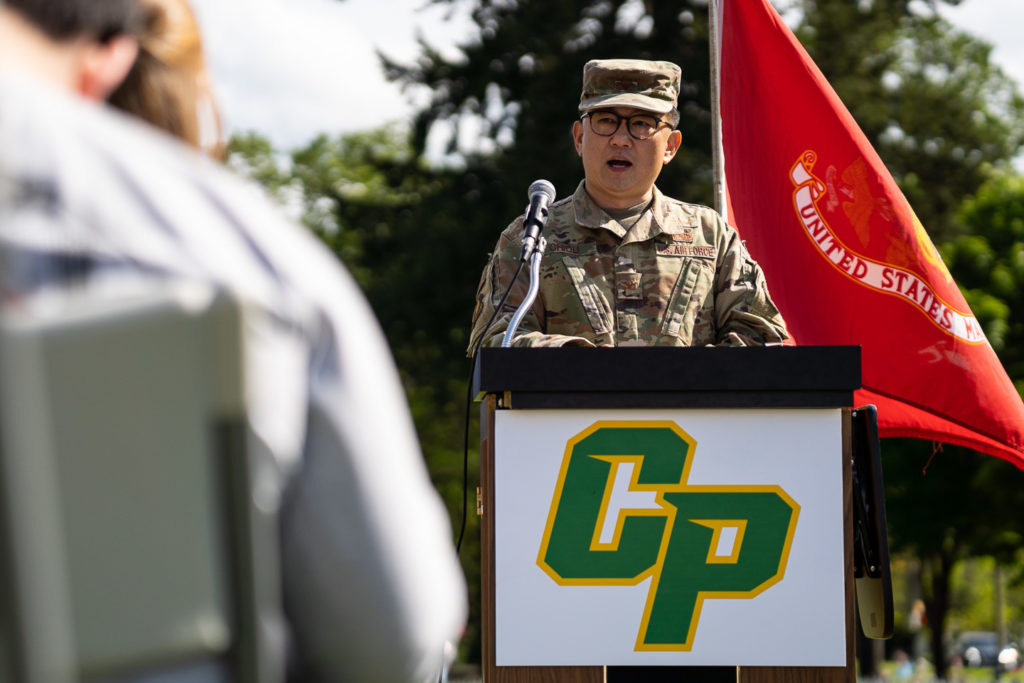 During the commemoration ceremony, guest speaker Air Force Col. Peter Chiou spoke about his feelings as an immigrant soldier and addressed the problem of rigidly-defined patriotism. Chiou mentioned that the FBI combats counterfeit money not by obsessing over counterfeit bills, but by mastering their understanding of the authentic bill. By studying the Constitution and authentic models of patriotism, one might be better served than by attempting to distinguish enemies.
State Representatives Mari Leavitt and Dan Bronoske acknowledged that many of the names honored are not strangers. Many of the fallen lived in this community, and local Gold Star families carry their memories forward today.
Former Clover Park High School teachers David Russell and Bryan Winkler began the Arlington Project tradition over 14 years ago. Russell and Winkler wanted to plan a Memorial Day commemoration and were donated thousands of paint mixers by a local hardware store. Winkler spray painted each white, and students staked them in the school's lawn in the style of Arlington National Cemetary. Many years later, their tradition continues.
The display will remain through the weekend. Locals are invited to tour the grounds and read the markers, each printed with a fallen soldier's name.