The Comfort Inn at 86th & Hosmer in Tacoma was recently purchased for emergency shelter.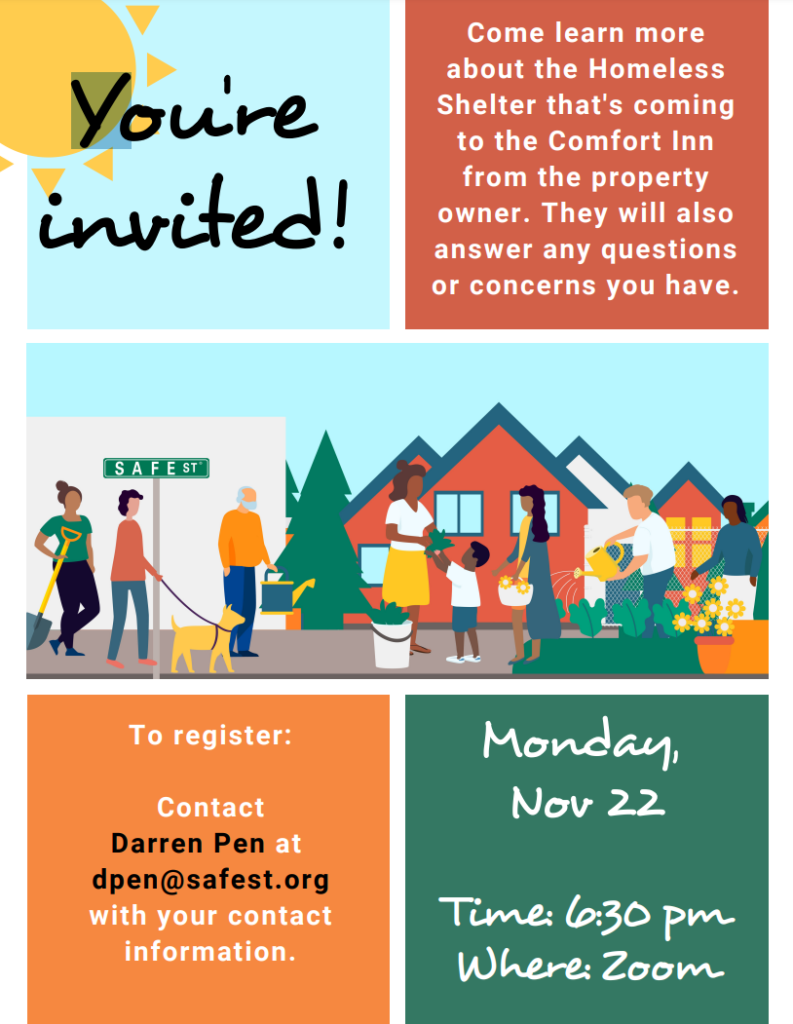 Lakewood, Wash. – The Comfort Inn near 84th and Hosmer in Tacoma will be converted to an emergency homeless shelter. Residents are invited to a Q&A session on Monday, Nov. 22 to discuss plans for the shelter and ask questions.
Comfort Inn Homeless Shelter Zoom Q&A
Monday, Nov. 22 at 6:30 p.m.
Dial-In Number: (253) 215-8782
Meeting ID: 891 5997 6352
Passcode: 661929
Pierce County, Tacoma, and Lakewood participated in the purchase for a total cost of $8.8 million. Lakewood contributed $1.0 million. The Low Income Housing Institute (LIHI) will operate the facility. It is expected to open before the holidays.
Lakewood residents have expressed both positive and negative comments about the purchase. Homelessness is a very complex issue, and shelter space is only part of the City's broad response. Residents are invited to bring questions and express concerns during this Q&A session.