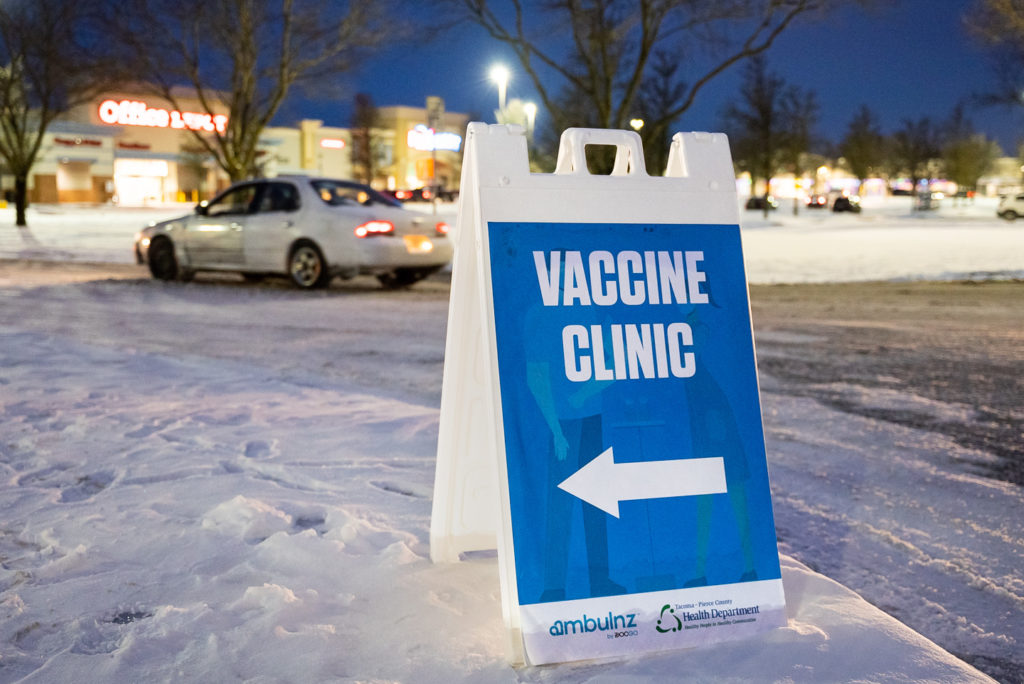 New case rates of COVID-19 are accelerating rapidly nationwide. A new Omicron variant of COVID-19 is a contributing factor: this variant is thought to spread faster than others.
Testing & Vaccine Updates
VACCINE LOCATIONS: COVID-19 vaccines are widely available. No documentation or insurance is required at most clinics. Children 5-11 are eligible to receive the Pfizer vaccine, and anyone 12+ may receive the Moderna or Johnson & Johnson vaccines. Everyone 16+ is eligible for booster shots once 6 months have passed since completing initial vaccination sequence.
Towne Center Vaccine Clinic
10330 59th Avenue Southwest Suite B,
Lakewood, WA
TESTING LOCATIONS: The COVID-19 testing center at the former emissions testing location is seeing higher-than-expected traffic due to surging COVID-19 activity. Longer wait times should be expected. Do not block local businesses as you queue.
Former emissions testing station
3003 107th St S, Lakewood, WA
Rite Aide
5700 100th St SW, Lakewood, WA
Walgreens
8224 Steilacoom Blvd SW, Lakewood, WA
Recent COVID-19 News & Updates
COVID-19 Vaccines: Year in Review

Early studies show vaccines help prevent hospitalizations in those infected with the Omicron variant, particularly those who have received a booster dose.