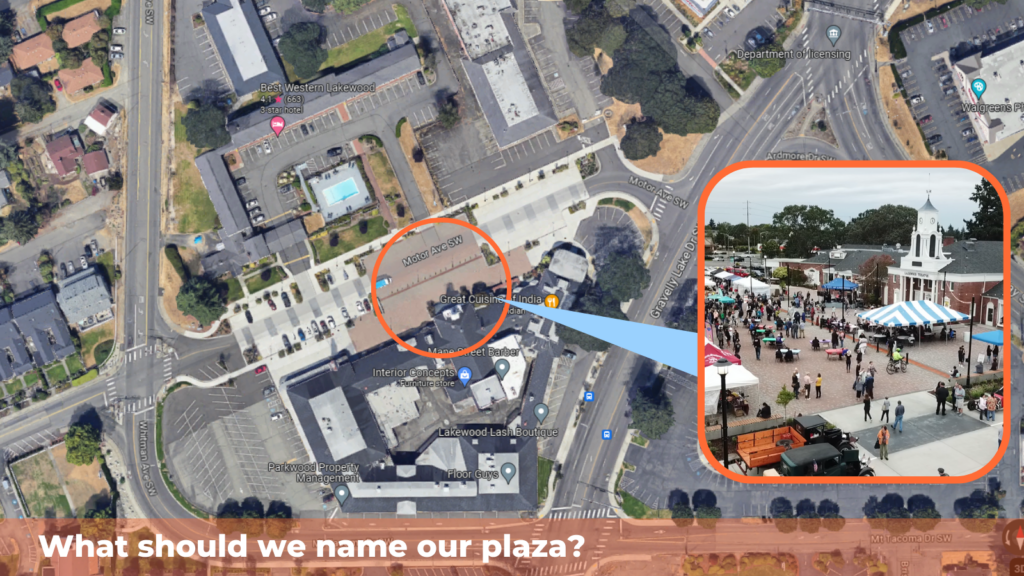 July 20, 2023
The City of Lakewood is looking to officially name its plaza located on Motor Avenue SW that fronts the historic Lakewood Theatre.
The plaza was redeveloped in 2019 to create a community gathering space in the city's downtown business district. Since its completion the city has hosted numerous events on the site, including its popular Saturday Street Festivals with live music, vendor booths, food and family-friendly activities.
Want to weigh in? Take our quick survey online and let us know what you want it called.