Dec. 5, 2022
After conducting a national search, the city of Lakewood identified six individuals as finalists for the Lakewood Police Chief job.
The finalists come from across the United States, including Alabama, Illinois, South Carolina, Texas and Washington.
The public is invited to meet the candidates at an informal open house Thursday, Dec. 8, 2022, from 6-7:30 p.m. at Lakewood City Hall, 6000 Main Street SW. The evening includes a chance to mingle with the candidates and hear from them. Following the event those in attendance will be asked to provide their feedback on the candidates.
Meet the finalists
Matt Brown, Chief of Police, Port Orchard Police Department
Matt Brown is a 22-year law enforcement veteran, serving as the Chief of Police for the City of Port Orchard in Washington State.
Chief Brown was one of the original members when the Lakewood Police Department (LPD) formed in 2004. Before his appointment to a command-level position, he served in various leadership and investigative roles at LPD, including a sergeant, vice, narcotics, property crimes, patrol, court security, and SWAT. He subsequently served as the Chief Criminal Deputy for the Walla Walla County Sheriff's Office and as the Deputy Chief for the Poulsbo Police Department before his appointment to Chief of Police in Port Orchard.
Chief Brown holds a Bachelor of Arts degree in sociology from the University of Puget Sound and will receive his Executive Master's in Public Administration from the University of Washington in February 2023. He is a graduate of Northwestern University's School of Police Staff and Command, the FBI's inaugural National Command Course, PERF's Senior Management Institute for Police, and FBI-LEEDA's Trilogy.
Chief Brown serves on the Executive Board of the Kitsap County Law and Justice Council and the Kitsap Critical Incident Response Team. He chairs the Kitsap County Law Enforcement Executive Group, serves as a member of the Strategic Advisory Board to Kitsap-911, and is the President of the FBI National Command Course Association. He also chairs the Professional Services Committee for the Washington Association of Sheriffs and Police Chiefs and serves as a state-wide accreditation assessor and mentor.
---
Matthew Davis, First Deputy Director, Illinois State Police
Matthew Davis has over 24 years of experience as an Illinois State Police (ISP) officer. He began as a State Trooper patrolling the Chicago-area expressways focusing on traffic and public safety. He later worked with local law enforcement in East St. Louis investigating crimes ranging from residential burglary to homicide. After being promoted to master sergeant, Davis led personnel in both patrol and crime scene investigation units. Davis worked his way through the ranks spending time as a lieutenant and captain with statewide leadership roles in the Division of Forensic Services and the Division of Administrative Services. Davis was subsequently appointed to lieutenant colonel in the DFS, to oversee the six forensic laboratories across Illinois. Most recently, Davis serves as the appointed first deputy director (FDD), the highest-ranking sworn officer accountable for the entire agency's operations.
While serving as the FDD, Davis led efforts to reduce historic backlogs of evidence awaiting forensic testing. He also helped form a specialized, community-based Public Safety Enforcement Group (PSEG) to address violent crime in East St. Louis. Implementing recommendations led to a decrease in violent crime over the next three years. Davis also led a comprehensive update of ISP's use of force policies and training.
Davis earned a bachelor's degree in anthropology and history from the University of Delaware, a master's degree in biological anthropology from Northern Illinois University, and a juris doctorate from the Saint Louis University School of Law. Davis is a licensed attorney in Illinois. He is also a graduate of the School of Police Staff and Command at Northwestern University's Center for Public Safety.
---
Heather Morris, former Deputy Chief, Miami Police Department
Heather Morris began her public safety career with the Houston Police Department in 1999. She proudly served the Houston community for 22 years in a variety of roles including Patrol, Field Training, DWI Task Force, Criminal Investigations, and Internal Affairs Investigations.
Heather served in leadership roles as a commander in the South-Central Patrol Division, Robbery Division, and Internal Affairs. In 2020, Heather was promoted to assistant chief and assigned to the Criminal Investigations Command, where she oversaw a staff of approximately 700 employees serving in the department's reactive criminal investigative divisions. Heather has experience during large-scale events managing Superbowl LI (2017) and numerous natural disasters, including Hurricane Ike (2008) and Hurricane Harvey (2017). Heather also served as the Deputy Chief of the Miami Police Department and has a passion for promoting organizational integrity and community policing throughout the department
Heather holds a Bachelor of Science degree in criminal justice from the University of Houston – Downtown and an M.A. in criminology from the University of Houston – Clear Lake. She earned a Master Peace Officer License in the State of Texas and is a graduate of the FBI National Academy.
---
Stephenie Price, former Chief of Police, Bluffton, South Carolina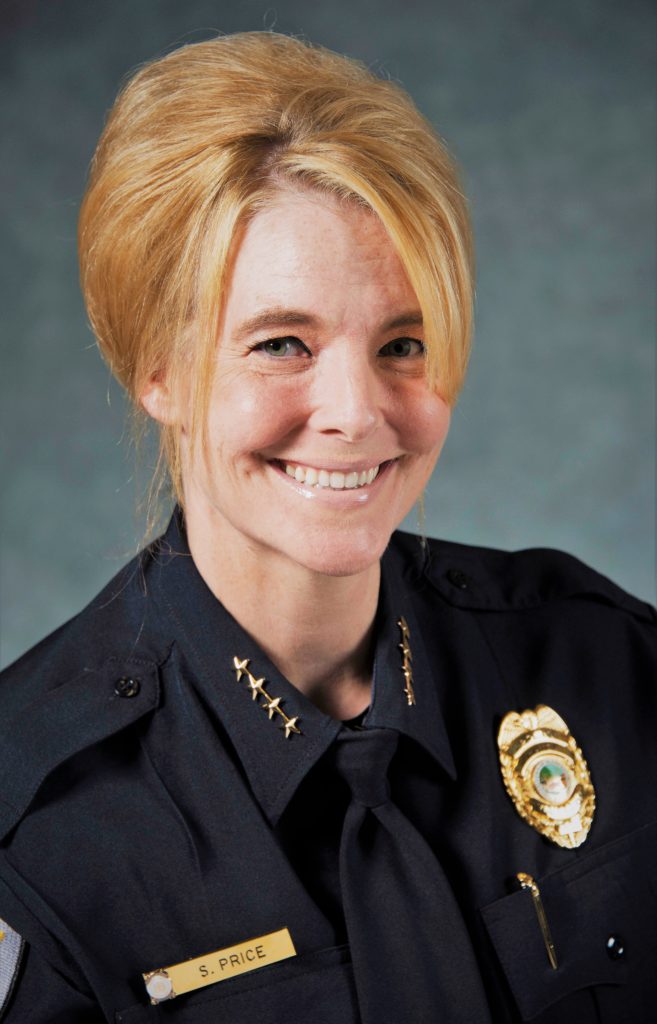 Stephenie Price is a law enforcement executive with more than 23 years of experience, who is committed to community policing and leading with open communications, professionalism, and accountability.
In 2020, Price was appointed the Chief of Police in Bluffton, South Carolina where she implemented several innovative programs during her tenure. Price and the department were awarded the Municipal Association of South Carolina Public Safety Award 2022 for multiple mental health initiatives for community and officer mental health and wellness.
Prior to her appointment in Bluffton, Chief Price was an assistant chief in Savannah, Georgia. She managed the Administrative Bureau which included Budget, Traffic, Training, Special Events, Mounted Patrol, K-9 Fleet, Recruitment and Special Operation divisions.
Chief Price's home department is Kansas City, Missouri where she spent nearly 20 years working in nearly every division and rising to the rank of captain. Price has experience in Patrol, Internal Affairs, Domestic Violence, Narcotics and Vice, Property Crimes, Training, and the Fiscal Division.
Price earned a Bachelor of Science degree in criminal justice from Park University and an MBA from Benedictine University. She attended PERF's – Senior Management Institute for Police Executives and Executive Leader's Program at the Naval Post Graduate School – Center for Homeland Defense.
---
Patrick Smith, former Chief of Police, Birmingham, Alabama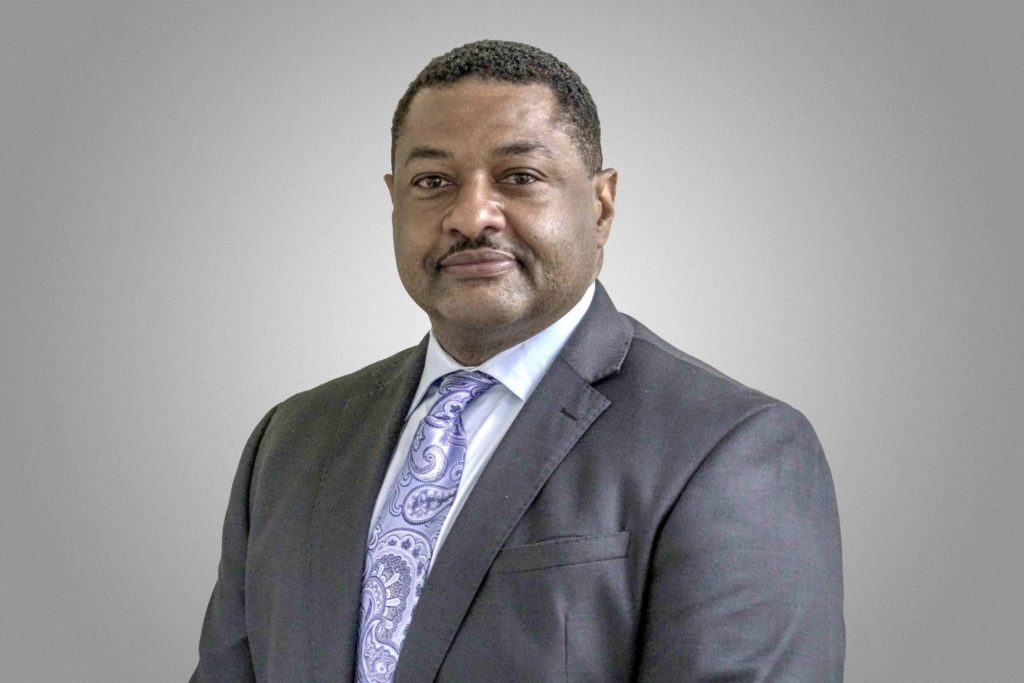 Patrick D. Smith has a 32-year law enforcement career that started with the Los Angeles Police Department. As a police officer, Smith worked patrol and was a training instructor. Chief Smith went on to work as a Field Supervisor, Jail Supervisor, Watch Commander, and Internal Affairs Investigator. He also taught other supervisors at LAPD's Internal Affairs School.
Chief Smith was promoted to captain at the Hollenbeck Division (more than 200 sworn officers) and then to the Metropolitan Division (Special Operations). Smith effectively managed major full-scale operations and events within the entire city through the SWAT Team, K-9 Patrol, Underwater Dive Team, Mounted Patrol, Dignitary Protection, and Crime Suppression Platoons.
As a commander, Smith managed the Police Science and Training Bureau overseeing the Police Academy and In-Service Training. Smith also served as a board member for the Use of Force Review Board, the Tactics Training, and the Personnel Hiring Review Committee.
In 2018, Smith was appointed as the Chief of Police for Birmingham, AL, a police department with more than 900 personnel. In his nearly four years, Smith introduced various crime reduction strategies including COMPSTAT. He also designed and managed the complete build-out of a Real Time Crime Center.
Chief Smith holds a Bachelor of Science in Business Management and a Master of Arts in Organizational Management. He is a graduate of the FBI National Executive Institute and PERF's Senior Management Institute for Police (SMIP). Before starting a career in law enforcement, Chief Smith served seven years in the United States Marine Corps.
---
John Unfred, Assistant Chief of Police, Lakewood Police Department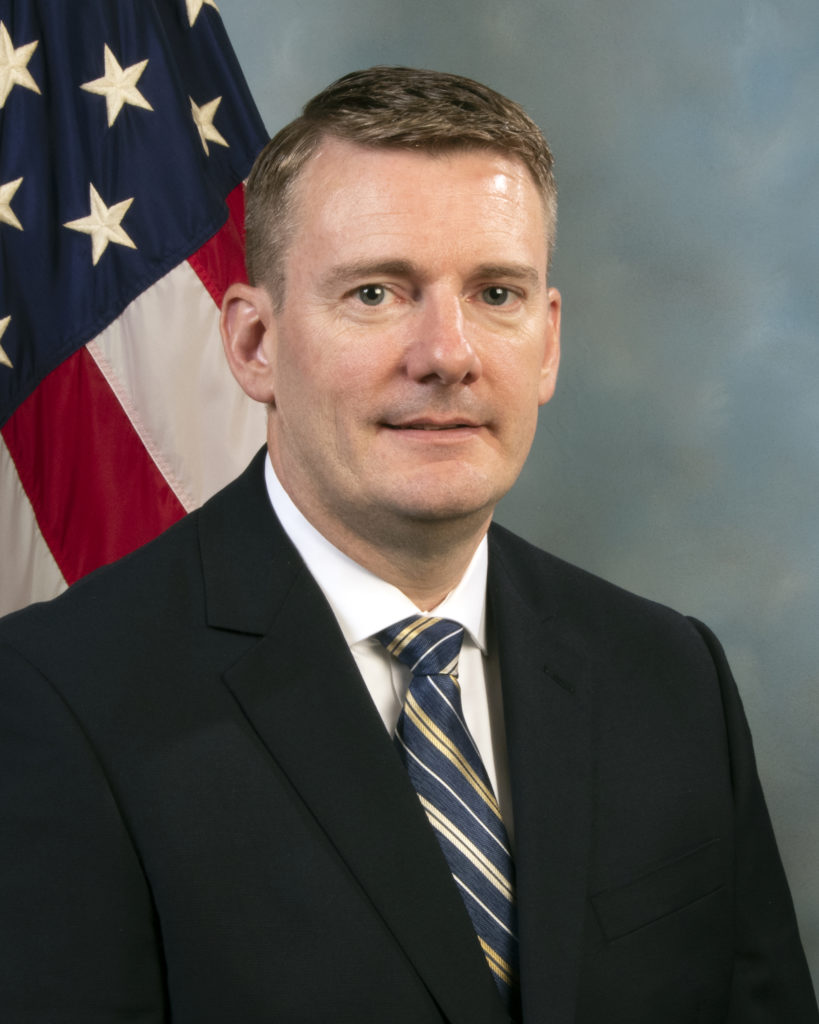 John Unfred serves as the Assistant Chief of Police for the Lakewood Police Department (LPD), where he manages all aspects of the daily operations of the department. Unfred joined LPD when it was formed in 2004. He was a detective in the Special Operations Unit and served in the Patrol Response Unit, Community Policing, Professional Standards, and Criminal Investigations. Unfred was promoted through the ranks and has been an Assistant Chief since 2015.
Unfred has been a member of the Pierce County Type-3 Incident Management Team (IMT) for the past 16 years and is currently an Incident Commander with the team. Over the years Unfred deployed to numerous disasters and pre-planned events at the local, state, and national level, including the Roy Grain Silo collapse, the wildfires in Okanogan County, Hurricane Florence, the Amtrak Derailment in DuPont, and the Covid-19 response. He serves as the Medium Cities Representative on the Emergency Management Advisory Group (EMAG) with the State Emergency Management Division. Unfred currently is an FBI Police Executive Fellow at FBI headquarters in Washington, D.C., where he provides local input into FBI active shooter initiatives and helps instruct active shooter training for agents and civilian staff as part of a six-month assignment. Prior to law enforcement, Unfred served in the U.S. Army for nearly six years as a Combat Engineer with overseas tours in Korea and Germany.
Unfred holds a Bachelor of Science degree in criminal justice administration from Bellevue (NE) University. He also recently received a Certificate on Diversity, Equity, and Inclusion from the University of Washington.