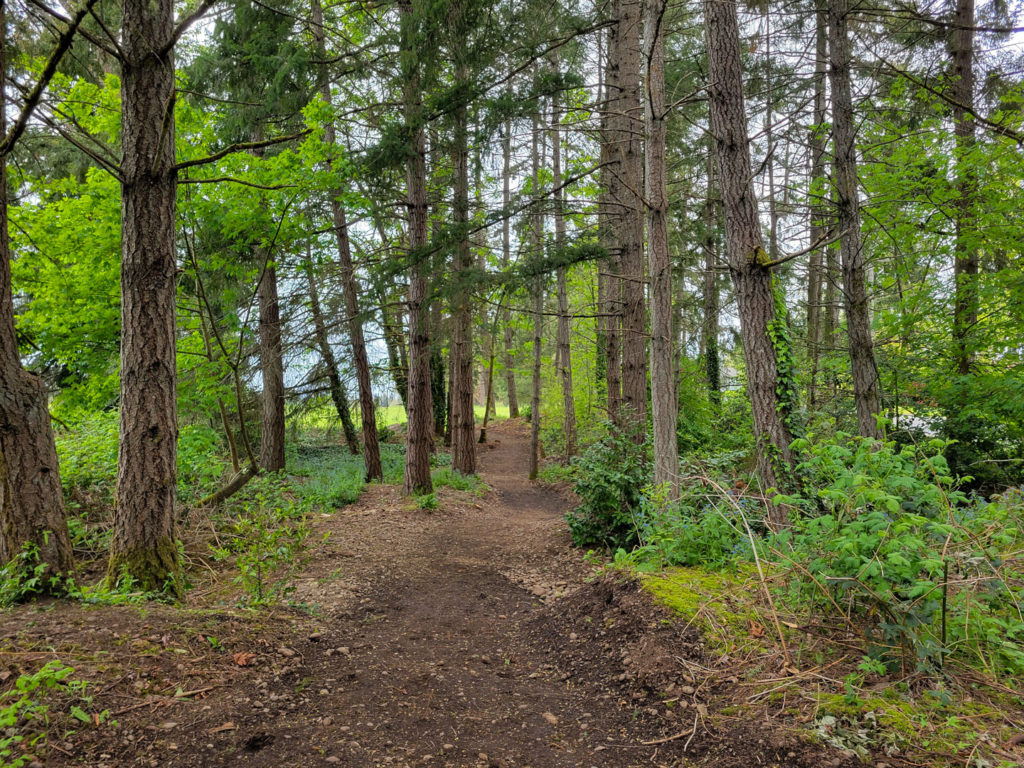 Visitors to Fort Steilacoom Park might notice a new trail forming along the park's eastern edge. The City of Lakewood and the Washington Trails Association are working together to improve the park's trail system, starting with a new trail along Elwood Drive.
The trail isn't quite ready to be used yet. It will open for visitors later this summer.
WTA-organized groups have made great progress. Several more work parties scheduled before the trail will be complete towards the end of June. Over a dozen volunteers broke a sweat during a recent work party in May. They dug, leveled, and removed roots during a hard day's work.
The new trail measures about 900 feet long and wanders north from the Angle Lane entrance, leading to the prairie near the main entrance.
Prospective volunteers may contact Jay Tarife, Field Coordinator for the Washington Trails Association.
Many additional improvements are planned for Fort Steilacoom Park in the coming years. The City of Lakewood is meeting with the Nisqually Indian Tribe to plan interpretive exhibits and potential trail expansions that commemorate the tribal history of the land.