Many of our neighbors need help more now than ever in the wake of the COVID-19 pandemic, and organizations like the Emergency Food Network (EFN) have answered the call.
According to EFN, there are more than 70 food pantries and meal sites in Pierce County. The system provides over 15 million meals annually, and that number is increasing. The Emergency Food Network is the supplier for these sites, collecting donations and distributing supplies throughout the local food network.
Working with the City of Lakewood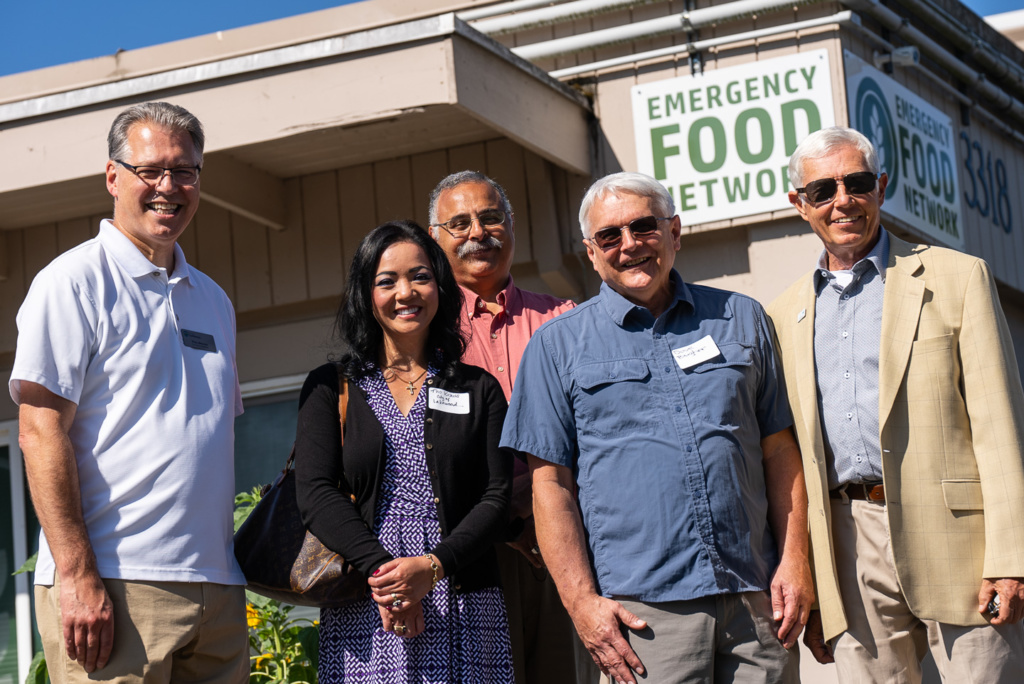 EFN needed to expand, and they began the process of working with the City of Lakewood to purchase an additional property and construct an administrative building.
"It's just a miracle that this happened as fast as it did. Normally, I would expect permits to have 120-day turnarounds, but Rafik and the City were always right there for us."
– Michelle Douglas, Emergency Food Network CEO
From permitting to building to addressing to finally cutting the ribbon, the City of Lakewood worked closely with the Emergency Food Network to keep the project moving forward efficiently. EFN also worked with Lakeview Light & Power to arrange the installation of a utility pole on the property, and the process was equally seamless.
"The City of Lakewood is a partner to businesses and nonprofits; we really are. We provide a service not just to the community by enforcing law & code, but to parties that work with us to see their projects through."
– Dave Bugher, Community & Economic Development Director
Rising to the Challenge
The need for these services is greater every year, and EFN has risen to the challenge in more ways than one. Logistically, they run a tight ship to deliver food where needed while limiting waste and spoilage. Administratively, they have worked to solicit donations and source food to keep pace with the need.
The lofty warehouse in their Lakewood distribution center is stacked high with fresh food and other supplies awaiting distribution. Volunteers and staff bustle by loading pallets, checking inventory and quality, and getting food where it needs to go.
Beyond the warehouse, EFN operates a working farm, Mother Earth Farm. The farm produces tons of fresh produce annually, all of which is delivered to local emergency food sites and consumed by Pierce County residents.
From the earth to the plates of Pierce County residents in need, the Emergency Food Network has a comprehensive strategy to support their maxim: "so that no person goes hungry."