When military families move to JBLM, they need affordable housing and good neighborhoods. They need child care. Military spouses need job opportunities. It's never easy to start someplace new.
The South Sound Military & Communities Partnership (SSMCP) helps address many of these needs. SSSMCP is a coalition of municipal, tribal, military, and other organizations focused on mutual improvement. SSMCP collaborates to build a stronger military and stronger communities.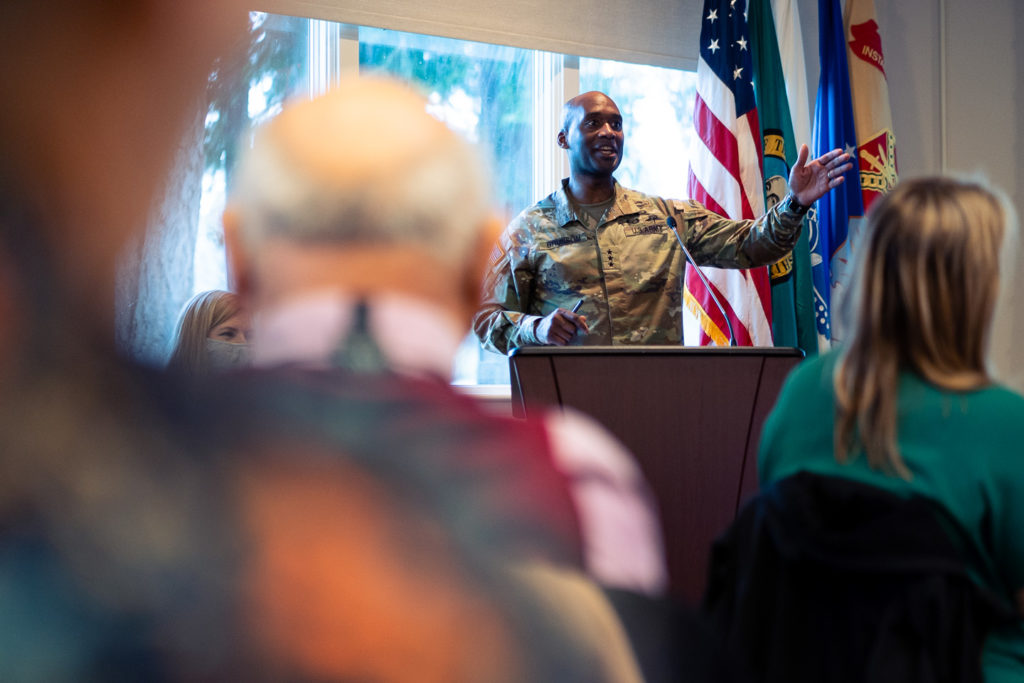 For example, SSMCP is advancing solutions to standardize certain professional licenses. Currently, military spouses licensed in a field may not be able to work after moving to Washington.
"The annual percentage of the military spouse population that moves across state lines is 14.5% – compared to 1.1% for civilian spouses. As much as 34% of working military spouses require licensure, and 19% of that group has difficulty maintaining that license"
– Defense State Liaison Office
The organization is also advocating for funding to redesign portions of I-5 at risk of flooding.
On Wednesday, Nov. 17, SSMCP convened for a summit to discuss progress on legislative priorities and other initiatives. Present were Lakewood Mayor Don Anderson, commanding general of America's First Corps LTG Xavier Brunson, and 62nd Airlift Wing commander COL Dave Fazenbaker. Washington's 10th Congressional District Representative Marilyn Strickland also addressed the group.
"We are a team at Joint Base Lewis-McChord," said COL Fazenbaker. "What our joint installation does cannot happen without the support from the South Sound region."