June 23, 2023
During the week of June 26, 2023 the city's contractor will apply treatment to Waughop Lake. The current level of phosphorus in the lake is at a level that could result in potentially hazardous algae blooms. Waughop Lake has a long history of toxic algae blooms resulting in the issuance of health advisories by the Tacoma-Pierce County Health Department.
Protection and restoration of the lake is a priority for the city, which is why the Lakewood City Council approved a treatment plan to reduce phosphorus levels. Similar treatments are done in other regional lakes like Seattle's popular Green Lake.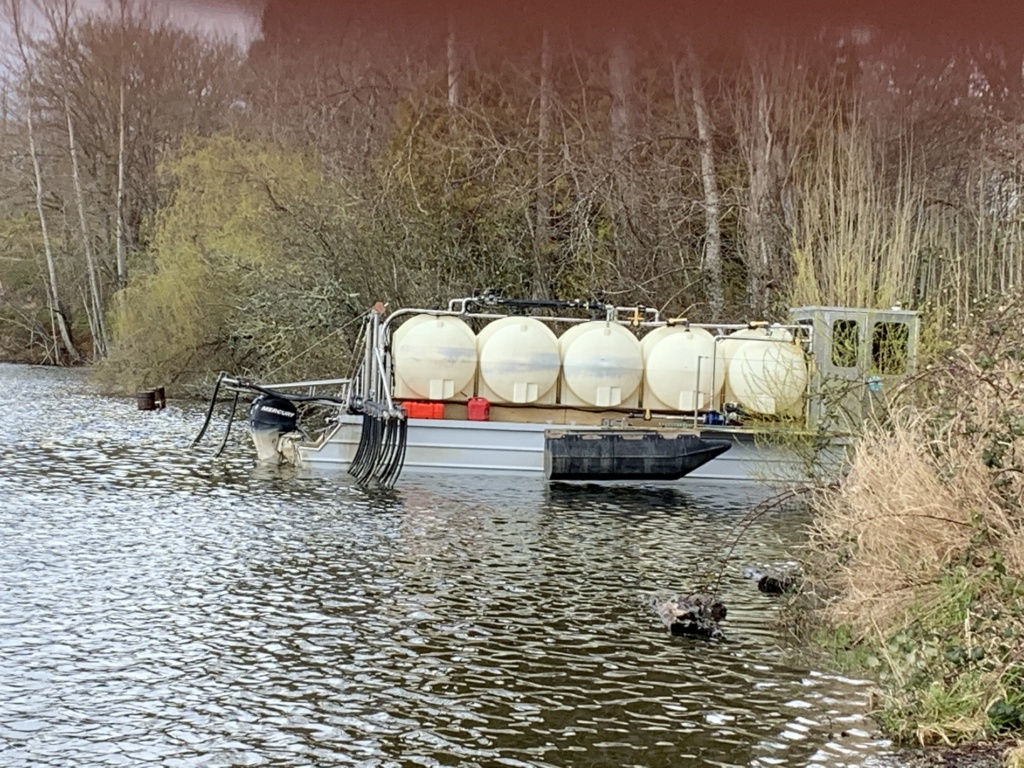 Two treatments were done in 2020. The scheduled treatment this summer is expected to occur during the week of June 26-30. The state Department of Ecology issued an Aquatic Plant and Algae Management general permit for the treatment.
During the application the city's contractor SOLitude will be working with equipment in and around the lake. Public access will be restricted to allow the contractor to move large equipment including tanker trucks. For safety reasons, the public should not access the lake, and obey signage to stay out of the staging area. This includes the covered picnic area on the lake shore and a portion of the parking lot nearest the lake. Work is expected to be complete by Friday, June 30.