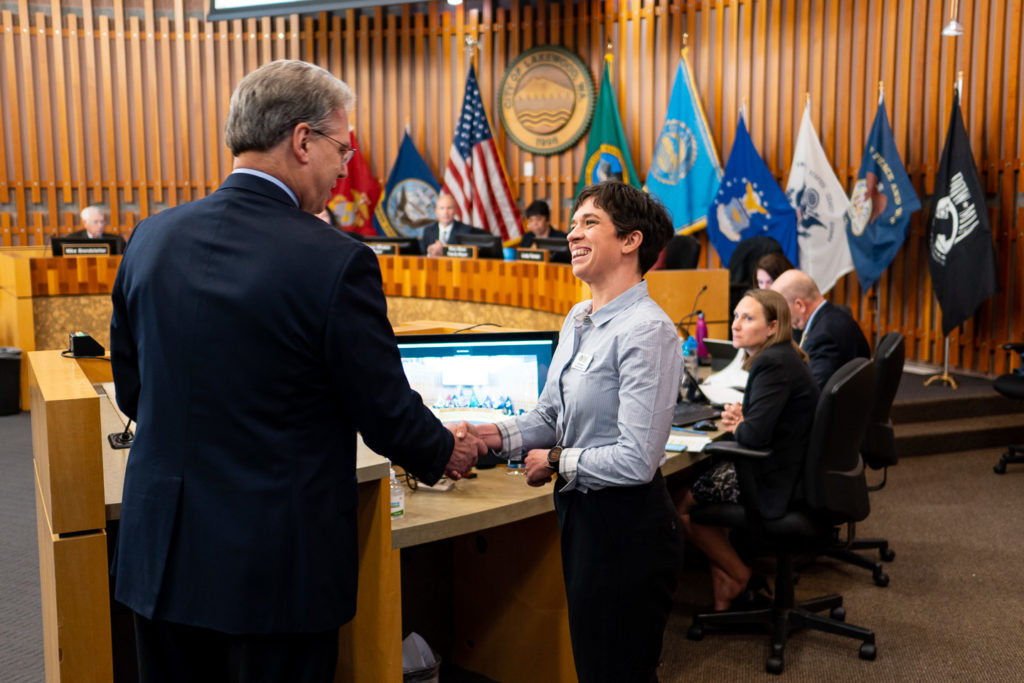 City Council proclaimed the week of May 2 as 'Water Week' and acknowledged the efforts of the Lakewood Water District to serve residents clean and safe water.
City Council proclaimed May as Hunger Awareness Month. Emergency Food Network Development Director Elizabeth Howe noted that May is the end of the school year, and many families lose access to an important food source. Inflation and rising rents are additional challenges for families, and additional reasons to donate food.
City Council proclaimed the week of May 11 as National Police Week, and acknowledged the contributions of police officers to our City and society. The City Council reflected on the 21,000 law enforcement officers killed in the line of duty nationwide, including 4 officers here in Lakewood.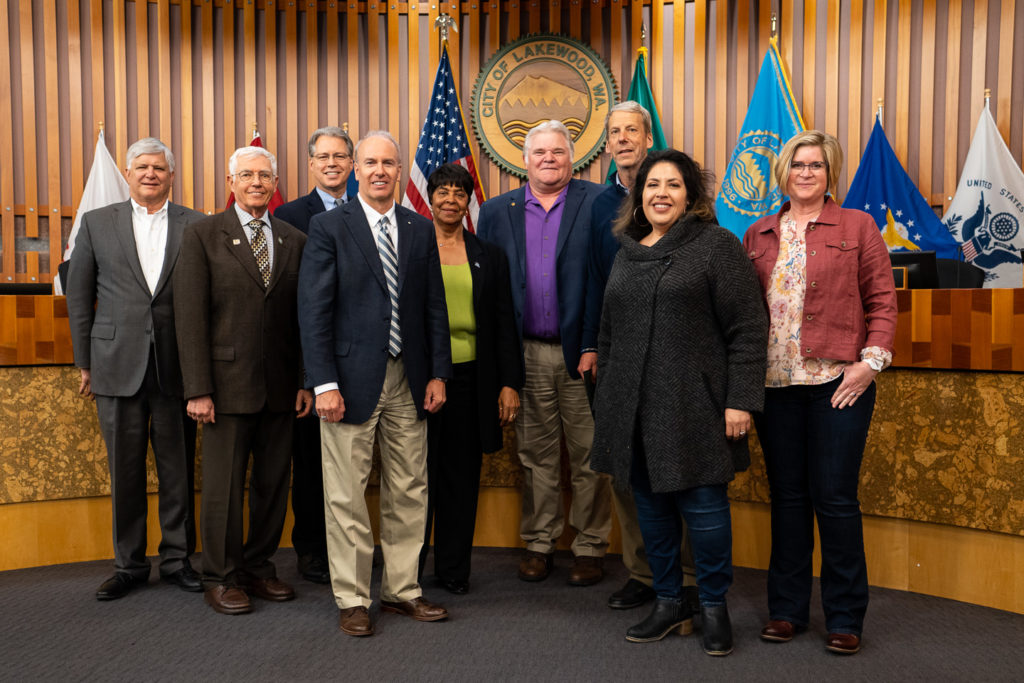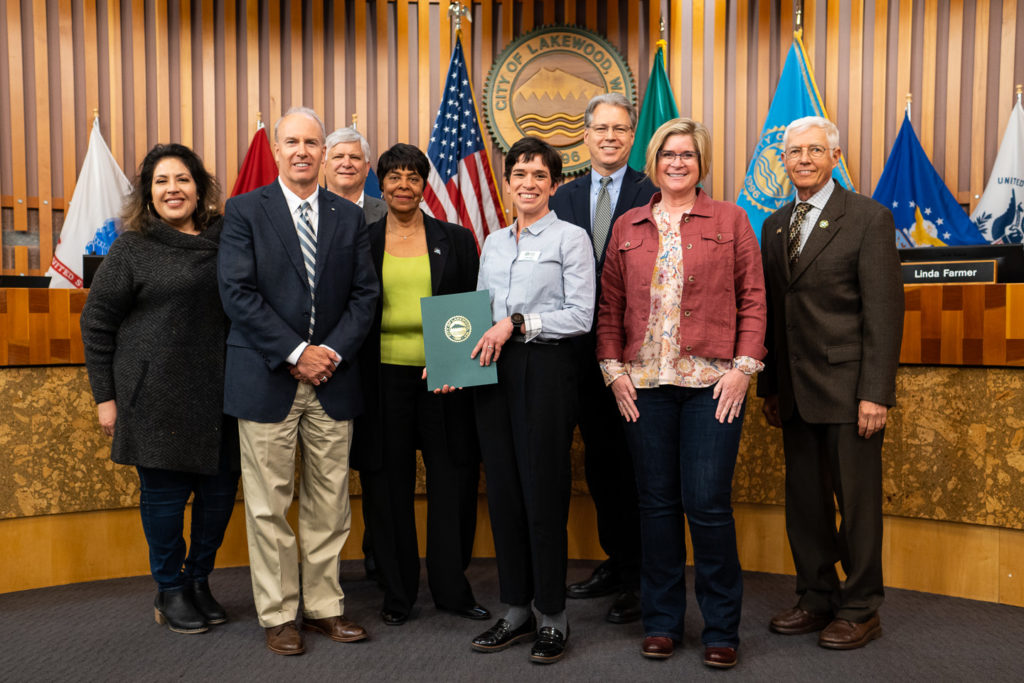 City Council approved the 2021 Transportation Benefit District Annual Report and a contract for American Lake Park improvements. The park will receive ADA-accessible paths to the waterfront, new bathrooms, and a new shelter near the beach, among other improvements.
Cluster-style mailboxes will be required when the city has proposed major street reconstruction that necessitates the removal of present mailboxes. These mailboxes contribute to improved mail security and delivery efficiency, reducing stop-and-go delivery traffic on Lakewood streets.
Guidelines are now established to govern the removal and resignation of advisory board and commission members. Such removals would only occur following obvious impropriety.
City Council approved the CDBG/HOME Annual Action Plan. Lakewood's CDBG programs support major home repairs, affordable housing development, and other programs. City Council moved to redirect down payment assistance funds in favor of major home repair funds. The City's major home repair program helps low-income homeowners perform necessary repairs they couldn't otherwise afford.
LPD Chief Mike Zaro presented his Q1 2022 Quarterly Crime Report. Property crime fell dramatically from the prior quarter. Person crimes like assault are at three-year lows. Reckless driving has been a concern, but Q1 2022 accident rates fell sharply from last quarter's levels. Vehicle theft continues to increase to unprecedented rates. 305 vehicles were stolen last quarter.
Zaro attributes the surge to new legislation restricting pursuits – vehicle theft soared immediately upon the passage of the legislation. Suspects also attempt to evade police officers by driving recklessly away from officers at unprecedented rates. Attempts to evade police have increased tenfold.
Zaro noted improved safety and reduced calls for service at mobile home parks. Some parks have seen calls for service fall by 60% or more. Zaro cites responsive property management and their cooperation with the City as a catalyst.