To: Mayor, City Council
From: John J. Caulfield, City Manager
---
City Council met with Lakewood's state legislators to review legislative priorities
On Wednesday 2, 2020, the Lakewood City Council held a special meeting with Lakewood's state legislators. Present at this meeting were Senator Steve Conway (29th District), Representative Mari Leavitt (28th), Representative Steve Kirby (29th), and Representative-elect Dan Bronoske (28th).
At the meeting, we reviewed and discussed the City's 2021-2022 State Legislative Agenda and Manual.
Legislative priorities for the City in 2021 include:
Creating an economic development tool that could be used to advance Lakewood Landing.
Funding to continue the highly successful Western State Hospital Community Partnership Program.
Capital funding for:

Expanding services at Living Access Support Alliance (LASA)
Improving ADA access at American Lake Park
Improving Wards Lake Park
A multimodal transportation study to consider practical solutions to increase multimodal connectivity and decrease congestion along the I-5 corridor between DuPont and Lakewood.
You can watch the full Lakewood City Council Special Meeting here:
To learn more about the City's 2021-2022 State Legislative Agenda, as well as the City's 2021 Federal priorities, click here.
You can also watch the videos below to learn more about some of our state priorities.
---
Councilmember John Simpson resigns from Lakewood City Council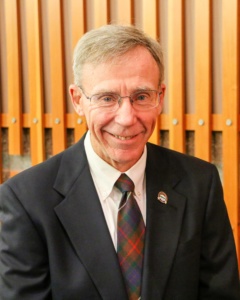 On Friday November 20, 2020, Councilmember John Simpson tendered his resignation from the Lakewood City Council to Mayor Don Anderson. His resignation is effective December 31, 2020.
Councilmember Simpson has been a dedicated and well-respected public servant for the city of Lakewood acting in a number of capacities for the City. In 2003, Councilmember Simpson was appointed by the Lakewood City Council to serve as an interim Councilmember filling Doug Richardson's position while Mr. Richardson was on active military duty. Councilmember Simpson was elected to the Lakewood City Council At-Large in 2013 and then reelected in 2017. His term of office is not set to expire until December 2021.
In his letter of resignation, Councilmember Simpson indicated that he will be moving out of Lakewood which disqualifies him from continuing to serve as a Lakewood City Councilmember pursuant to state law (RCW 41.12.010).
Councilmember Simpson currently serves on the Landmarks and Heritage Advisory Board and represents the City as an alternate at the Pierce County Regional Council.
Councilmember Simpson, a native of Indiana, graduated from Central Michigan University (BA) and Pacific Lutheran University (MA). Mr. Simpson is a retired history professor (emeritus) at Pierce College where he taught for over 25 years. During his time at Pierce College, he served as faculty president, as well as on the College Cabinet. Mr. Simpson was awarded the Outstanding Faculty Award 11 times. Councilmember Simpson is also an award winning photojournalist for the Ranger Newspaper. He has embedded on eight (8) separate occasions to Iraq and Afghanistan with Joint Base Lewis-McChord (JBLM) and Camp Murray soldiers. In 2007, he was nominated for an Emmy for his coverage of combat operations in Iraq, and he has won numerous awards for his reporting and photography. A retired Air Force officer (21 years of service), Simpson is a life member of the Reserve Officer Association. He also holds memberships in the Lakewood Chamber of Commerce, the Military Officers of America Association, American Legion Post 110 and the Washington Press Association. He and wife, Melanie, have three children.
Lakewood City Council Position Vacancy Procedure
Under the Lakewood City Council Rules of Procedure, the Lakewood City Council has ninety (90) days from the occurrence of the vacancy to appoint, by majority vote of a quorum of the Council, a qualified person to fill the vacancy pursuant to State law. The Lakewood City Council will have until March 31, 2021 to appoint a person to this vacancy. The Lakewood City Council can fill this vacancy at any regular council meeting, or at a special meeting called for that purpose, sometime after December 31, 2020.
If the Lakewood City Council does not appoint a person to fill this vacancy within this ninety (90) day period, the Lakewood City Council loses its authority to fill this seat per state law (RCW 42.12.070(1)). The Pierce County Council would then have the authority to make an appointment to fill this vacancy in a subsequent ninety (90) day period. If this were to occur, Pierce County Council would have until June 29, 2021 to appoint a person to this vacancy. If no appointment is made by this date, Washington State Governor Jay Inslee may be petitioned by the Lakewood City Council or the Pierce County Council to do so.
Pursuant to RCW 42.12.070(D) persons appointed to fill a vacancy would do so until a person is elected for that position at the next election which a member of the governing body normally would be elected. The elected person immediately assumes office to serve the remainder of the unexpired term.
Councilmember Simpson's position, like all Lakewood City Councilmember positions, is an At-Large position, meaning the individual is elected to represent the whole city, rather than a portion of the City, as is the case with districted positions.
---
Round 3: Working Washington Small Business Grants
On November 20, 2020 Governor Jay Inslee announced a third round of Working Washington Small Business Grants, see here.
The Washington State Department of Commerce is now accepting applications for the $50 million allocated to this third round of small business grants.
Learn more about this grant here.
Who can apply for Round 3?
These grants are prioritized for:
Small businesses with annual revenues of $5 million or less in 2019.
AND
Businesses in the sectors that are most impacted by the recent public health measures as well as businesses in sectors that have experienced significant, cumulative impacts. Examples include full-service restaurants, fitness centers, bowling alleys and music and event venues.
Certain nonprofits may also be eligible if they have a primary business activity that falls into a similar category as noted above. Example – a nonprofit full-service restaurant or nonprofit music venue.
If Commerce is able to fund all the eligible applicants from the priority pool, and funds remain, we may be able to provide grants to additional businesses or nonprofits from other sectors or who have annual revenues larger than $5 million.
What does the grant pay for:
The maximum award grant will be up to $20,000.
The grant can only cover expenses or costs incurred due to COVID-19 and that were necessary to continue business operations.
---
Let's raise the woof to Protect Our Pets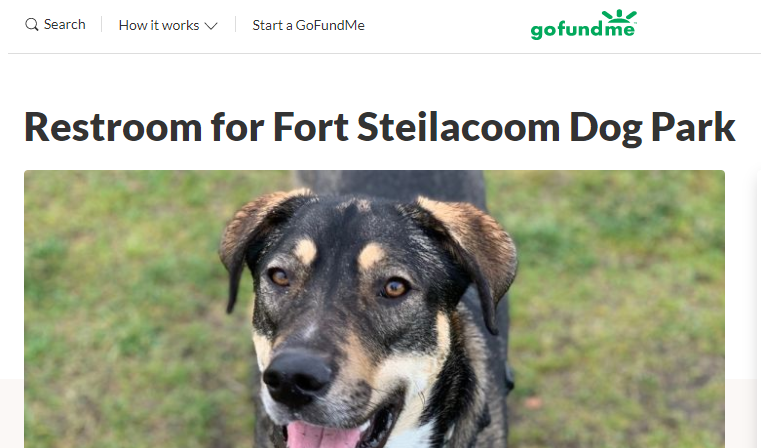 Protect Our Pets (POP), a local organization that helps our four legged friends, raised $1,473 in donations for the new restroom facility outside of the award winning Fort Steilacoom Park Dog Park. This project is part of the larger Fort Steilacoom Park Angle Lane Improvement Project. A restroom in this area was frequently requested by park users. The estimated cost of the restroom is $500,000.
POP has been instrumental in the development and maintenance of the Fort Steilacoom Dog Park. In 2005, the organization helped build the fenced 22-acre dog park and, to this day, they continue to provide regular monitoring and maintenance of the park.
The Fort Steilacoom Dog Park opened in 2006 and continues to draw visitors from throughout South Puget Sound. Since opening it has received numerous accolades, including being named "Best Dog Park" in Western Washington in 2017 by King 5's Evening Magazine and Best Dog Park in the South Sound by South Sound Magazine.
Landscaped with bushes, trees and logs, and furnished with water fountains and benches, the dog park is the perfect playground for dogs of all sizes. It even includes a separate fenced area for small dogs.
POP continues to accept donations for this project. If you would like to support this project through POP, you can send a check to:
Protect Our Pets, P.O. Box 97111, Lakewood, WA 98497
-or-
provide a donation online at GoFundMe.com.
The City would like to express our gratitude and sincerest appreciation to everyone who has donated to this project. Thank you.
The $1.1 million Fort Steilacoom Park Angle Lane Improvement Project includes the construction of a new parking lot, signage, and trail head improvements near Elwood and Angle Lane; resurfacing Angle Lane from Elwood to Waughop Lake Road and a new restroom, plaza, and trailhead signage near the Waughop Lake trail parking lot and main entry to the dog park. This project was included in the Legacy Plan, the City's Parks, Recreation and Open Space Plan.
To date, gates at the new parking lot near Elwood are installed and the new parking lot on Angle Lane is now open to the public for use. To see a video of the new parking lot, click here.
It is anticipated that the restroom will be completed by the end of 2020. There has been minimal impact to park users, especially dog park guests, during this construction project. The City is working with the Nisqually Tribe to add benches and other site amenities to this plaza.
---
Coffee with the Mayor – Dec. 8, 2020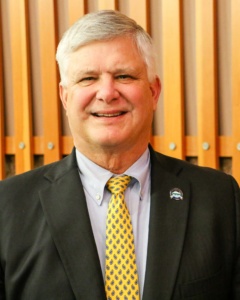 Please join Mayor Don Anderson on Tuesday, December 8, 2020 at 7:30 a.m. for Coffee with the Mayor.
The guest speaker will be Parks and Recreation Program Manager Sally Martinez who will provide a 2020-2021 Special Events Update.
To participate in the meeting:
By Zoom visit:
https://zoom.us/j/98912765312…
Meeting ID: 989 1276 5312
Passcode: 471060
Or Telephone:
US: +1 253 215 8782
Meeting ID: 989 1276 5312
Passcode: 471060
---
Virtual Christmas Tree Lighting Event – Dec. 7th
Join us virtually at the Lakewood City Council meeting on December 7, 2020 for the 24th City of Lakewood Christmas Tree Lighting Event.
This event will feature holiday messages from the Mayor, Deputy Mayor and members of the Lakewood City Council, music by a local artist, and the Grinch helping light the Christmas tree!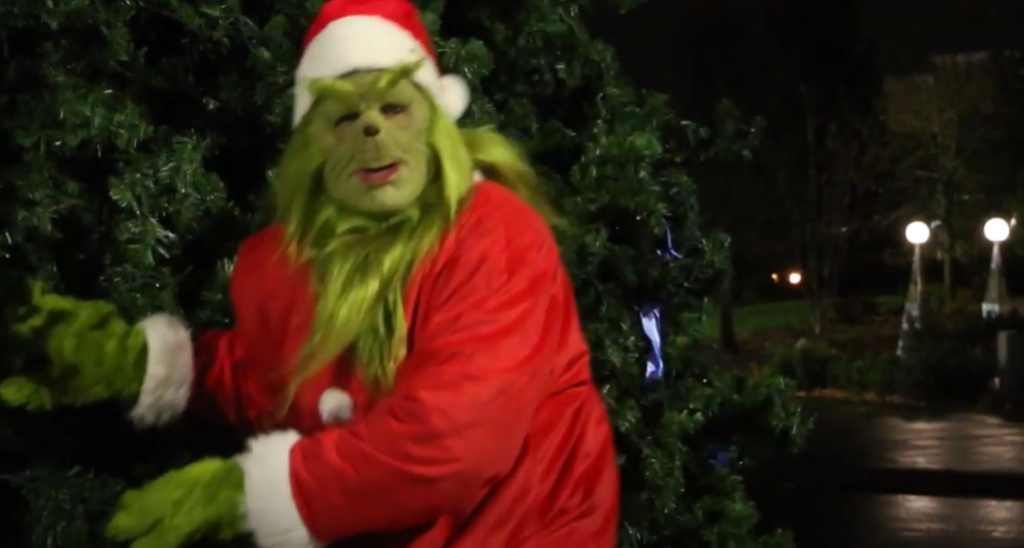 DATE: December 7, 2020
TIME: 7:00 p.m.
WHERE TO WATCH: One of the following locations:
---
The City's Reverse Parade of Lights is shaping up to be Fa-la-la-Fantastic! Don't miss it or else "yule" be sorry!
Join us Saturday, December 12 from 6:00 p.m. to 8:00 p.m. at Lakewood Towne Center for the City's "Reverse" Parade of Lights.
What is a reverse parade? We're glad you asked!
Typically, the City's Parade of Lights features a variety of floats, local marching bands, and classic cars that travel on a parade route through Downtown Lakewood with spectators lining up on the streets to view the procession.
Due to COVID-19, to ensure social distancing, we are turning the Parade upside down or more aptly in "reverse." The "Reverse" Parade of Lights will feature a stationary display of floats and vehicles lined up along Lakewood Towne Center.
Spectators will drive-thru the perimeter of Lakewood Towne Center to view the floats and vehicles. The City will provide music and Santa will be there!
We'll have floats/cars from:
US Army (Humvees & more!)
America United Pageants
Original House of Donuts
City of Lakewood
West Pierce Fire and Rescue
Genes Towing
Braudway Towing
Pierce Transit
Bricks For Kids
Tucci & Sons
Clover Park School District
"Lakewood Moms"Pinnacle Lumber
Outlaw Fire Rescue LLC
Lakes HS Cheer Team
Larchmont Christian Ministries
Wheels of Boom (Seahawk/Seattle sports themed vehicles)
And more!
Can't make it to the "Reverse" Parade of Lights in-person? We've got you covered. The City will be live streaming the event on its Facebook page.
---
MyLakewood311 gets an update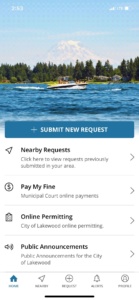 MyLakewood311, the City's free mobile app, was updated this week to make it compatible with the latest Apple operating system. 
Like any other app when updated, users will need to download the latest version of the app on their iPhones and tablets. This can be done by going to the App Store and selecting "Update All" or by finding MyLakewood311 and selecting "Update."
MyLakewood311 allows you to access information about Lakewood at your fingertips including the ability to contact us whenever, wherever.
See an issue in Lakewood you want the City to know about?
Use this app to report it to the City by filling out a new request form. Forms can be filled out for issues like:
Potholes
Illegal dumping in the rights-of-way
Park and recreation concerns
Noise and nuisance complaints
Abandoned vehicles
The app allows you to track the City's response to the request and much more.
Don't have MyLakewood311? No worries – you can download the app in the iTunes App Store or on Google Play.
Don't want to use the app? Again, no worries – you can still report an issue using the city's online ticket submission form or by calling City Hall at 253-589-2489.
---
Letters to Santa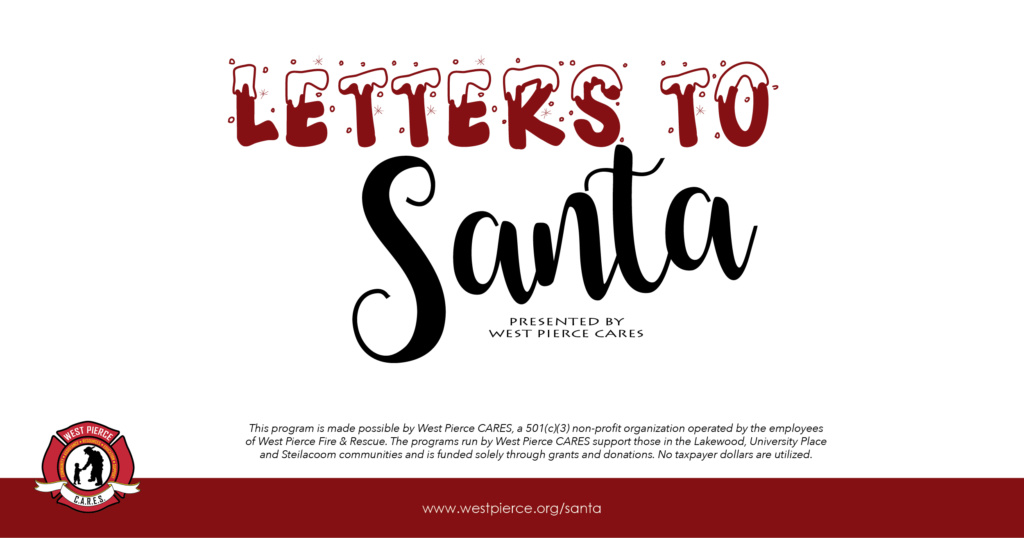 West Pierce Fire & Rescue (WPFR) is helping get letters to Santa!
Santa is coming to town! However, due to current COVID-19 restrictions, he won't be able to visit WPFR stations this year. He is looking forward to hearing from each child and told us he plans to take the letters submitted back to the North Pole with him and personally answer as many as he can.
Parents/Guardians:
– Please visit www.westpierce.org/santa to submit your child's letter to Santa by December 16th. This way he can respond prior to the big night.
– Please submit a separate entry per child, as Santa will respond to each child individually.
Looking for a template for your letter to Santa? There is one available on the webpage!
This program is made possible by West Pierce CARES, a 501(c)(3) non-profit organization operated by the employees of West Pierce Fire & Rescue. The programs run by West Pierce CARES support those in the Lakewood, University Place and Steilacoom communities and is funded solely through grants and donations. No taxpayer dollars are utilized.
---
WA Notify app launched to help stop COVID-19 spread
Washington residents now have a new way to help stop the spread of COVID-19. Washington Exposure Notifications — WA Notify — is a completely private feature on smartphones that can inform people if they have been exposed to COVID-19 by another user who later tests positive.
Gov. Jay Inslee, along with the Washington State Department of Health (DOH), announced the launch of WA Notify on November 30. The app is a simple, anonymous exposure notification tool to help stop the spread of COVID-19. By adding WA Notify to their smartphones, Washington residents will be alerted if they spent time near another WA Notify user who later tests positive for COVID-19.
WA Notify uses privacy-preserving technology jointly developed by Google and Apple and works without collecting or revealing any location or personal data.
You can help prevent the spread of COVID-19 by adding WA Notify to your phone today. Studies show that the more people who use it, the more effective it is.
Read more on WA Notify here.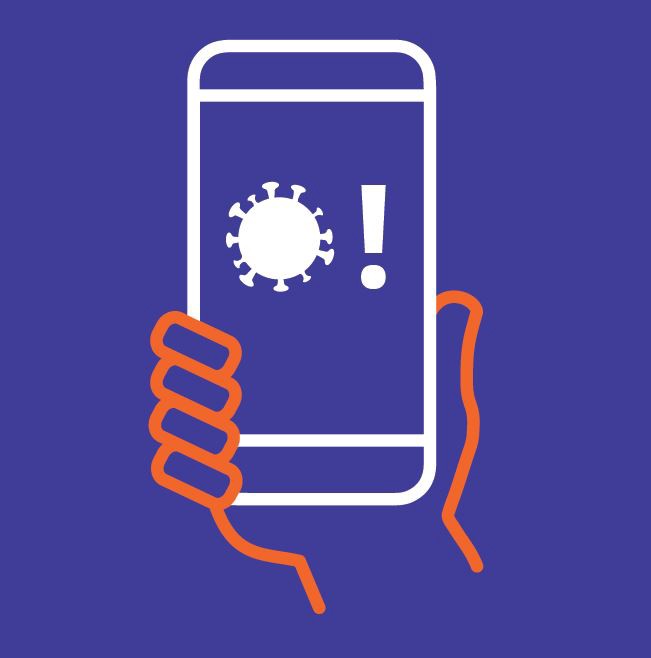 ---
Temporary outdoor seating application process for Lakewood restaurants
On Sunday, November 15, 2020, Governor Jay Inslee announced a four-week set of restrictions in response to the recent rapid spread of the COVID-19 virus in Washington and across the country. The restrictions aim to slow the spread of COVID cases and to help protect vital hospital and medical systems in the state from becoming overwhelmed.
The new restrictions close all restaurants and bars in the state for indoor dine-in service.
Outdoor dining and to-go service are permitted, provided that all outdoor dining must comply with the requirements of the Outdoor Dining Guidance. Table size for outdoor dining is limited to a maximum of five (5) people. These modified restaurant and bar restrictions went into effect at 12:01 a.m. Wednesday, November 18, 2020.
In August, the City created a process to accommodate temporary outdoor seating for existing restaurants and bars in Lakewood. The applications can be found here: Temporary Outdoor seating application.
Here is an overview of the current review process:
Step 1: Please submit all application materials to [email protected]
Step 2: A member of the City of Lakewood's development services team, as well as, West Pierce Fire and Rescue will review the proposal documents and respond within 14 days. The City's development service team will review the application for the following elements:
1. Parking spaces.
2. For all tents, planning will review that tents are 20' from lot lines, that barrier free access is maintained, that sidewalk clearance exists, that there is a barrier in place to prevent cars from driving into tables. If all of the requirements are met, planning will approve.
3. For overnight structures, planning will complete review of abovementioned items and if all items are complete will forward the completed application to building to review the structural elements of the tent. Assuming the tent is structurally compliant, building will approve.
Step 3: Approval will be sent via email to the individual who submitted the proposal. Approved proposals will be stamped digitally.
For tents over 400 square feet, applicants must call West Pierce Fire and Rescue, 253-983-4583, to schedule an inspection of tent installation.
Step 4: Approvals are granted for 90 days, and are subject to renewal.
WARNING: The owner is responsible for adhering to the rules and regulations of all other agencies with jurisdiction, including: Tacoma-Pierce County Health Department, Washington State Liquor and Cannabis Board, and Governor of Washington. Additional requirements may be imposed by other agencies with jurisdiction. For additional information, please contact these individual agencies.
---
Fort Steilacoom Park gets a new parking lot on Angle Lane
Fort Steilacoom Park is the most popular park in Lakewood. In the past, parking and access to the park at the south end of Angle Lane has been limited. This often resulted in illegal parking and unauthorized access into the park.
To reduce illegal parking and increase access to the park, the City built a brand new parking. The parking lot is now open for park goers to use! The parking lot adds over 30 parking spots and 3 ADA parking spots to this corner of the park. Check it out:
This project also includes a new restroom and plaza near the Fort Steilacoom Dog Park. These features currently remain under construction; it is anticipated that this work will be complete by the end of 2020.
The Nisqually Indian Tribe is providing benches, seating areas and other interpretive site improvements that celebrates the importance of the Nisqually's culture and heritage in our community.
---
Lakewood City Council adopts 2021-2022 Biennial Budget
The Lakewood City Council adopted the 2021-2022 Biennial Budget at its November 16, 2020 Regular City Council Meeting. The full 2021-2022 Biennial Budget will be posted here once final updates are made.
Importantly, the 2021-2022 Biennial Budget is balanced and takes into account the impact of the COVID‐19 pandemic on the City's financial resources.
The biennial budget is the most important document the City produces. It acts as a financial roadmap by outlining City spending and priorities for the biennium, which for the upcoming period runs Jan. 1, 2021 to Dec. 31, 2022.
With the budget in place the City can allocate resources to a variety of programs necessary to move our community forward and meet the Lakewood City Council's goals and objectives.
As was the case in the previous budgets, the 2021-2022 Biennial Budget represents the City's continued commitment to prudent fiscal management, effective service delivery and providing the highest quality of life to our residents.
The full Lakewood City Council meeting at which the budget was adopted can be viewed here:
Goal Setting Retreat
Prior to the onset of the COVID-19 emergency, the Lakewood City Council held a goal setting retreat for the 2021‐2022 biennium on March 7, 2020. Similar to the adopted 2019‐2020 Goals, at this retreat the Lakewood City Council identified Economic Development as the most critical goal area for 2021‐2022, followed by Public Safety, Dependable Infrastructure, Transparency, and Fiscal Responsibility.
For Economic Development, the Proposed 2021-2022 Biennial Budget proposes advancements in a number of areas identified by the City Council as priority areas, including continued efforts for targeted development in the Downtown and the Lakewood Station District and expanding building and code enforcement services.
At the retreat, the City Council also identified Human Services, Housing and Homeless Prevention as high priorities. The 2021-2022 Biennial Budget proposes continuing and expanding 15 existing City programs and partnerships that support this area, including continuing the City's 1% general fund commitment to human services, expanding the highly successful Behavioral Health Contact Team to include two mental health professionals, and working collaboratively with Living Access Support Alliance (LASA) to expand their facilities and programming. LASA is a local nonprofit that provides emergency housing, rapid rehousing and transitional housing in Lakewood, in addition to case management, and a range of other services to prevent homelessness.
Budget Timeline
The2021-2022 Biennial Budget went before the Lakewood City Council for review as the following meetings:
Oct. 5: City Manager presentation of the 2021/2022 Proposed Biennial budget
Oct. 7: Department Budget Presentations: City Manager, Community and Economic Development, Parks, Recreation and Community Services, Legal
Oct. 14: Department Budget Presentations: Police, Public Works Engineering, Municipal Court, Administrative Services
Nov. 2: Public hearing on the 2021/2022 Proposed Biennial budget
Nov. 9: Review of 2019-2020 Proposed Biennial Budget at the City Council Study Session
Nov. 16: Adoption of the 2021-2022 Biennial Budget
---
Changes and temporary closures coming to north and southbound I-5 in Lakewood
The state Department of Transportation (WSDOT) is rebuilding the interchanges at Thorne Lane and Berkeley Street, and adding lanes to I-5. Drivers are advised to plan extra travel time into their trips and give work crews a brake by paying attention while traveling through work zones. All work is weather dependent and may be rescheduled.
Pierce County I-5 Closures:
Friday, Dec. 4 from 11 p.m. to 6 a.m. Saturday, Dec. 5:

Southbound I-5 will be reduced to a single lane from Gravelly Lake Drive to 41st Division Drive.

Saturday, Dec. 5 from 11:59 p.m. to 7:30 a.m. Sunday, Dec. 6:

Southbound I-5 will be reduced to a single lane from Gravelly Lake Drive to 41st Division Drive.
Before heading out the door, travelers can also find the latest information on the Pierce and Thurston County travel planner, the WSDOT app and by following the WSDOT regional Twitter feed.
---
I-5 JBLM Vicinity Congestion Relief Project Online Public Meeting
WSDOT invites you to participate in an online open house for I-5 improvements at Steilacoom-DuPont Road/Exit 119.
Comments via the online open house will be accepted now through Wednesday, Dec. 16.
Want to participate, visit: https://engage.wsdot.wa.gov/jblm/Public invited to online open house for I-5 improvements at Steilacoom-DuPont Road/Exit 119
---
COVID-19 related resources:
Pierce County COVID-19 Relief Programs & Resources
For the latest information on Pierce County COVID-19 relief programs and resources, see here.
Programs include:

$10,000 Business Rollback Relief Grant Applications close Dec. 11th at 5:00 p.m.
Apply for a grant if your business has been impacted by recent rollbacks to offset costs of business disruption (eligibility limited to certain business types).
Free PPE to Protect Employees and Customers
Request disposable, non-surgical masks and a no-touch infrared forehead ther
Pierce County Phase Status
Pierce County remains in Phase 2 of the "Safe Start" plan. Pierce County is still well above the State Department of Health (DOH) threshold of 25 cases per 100,000 with a 14-day case rate of 3917.7 per 100,000. To access the TPCHD's COVID-19 in Pierce County dashboard click here.
Phase 2 reopening guidelines
The Tacoma Pierce County Chamber and the Economic Development Board of Tacoma-Pierce County have shared resources for business to assist in re-opening and recovery. View more.
Washington Listens supports people affected by the stress of COVID-19
In response to COVID-19, Washington has launched Washington Listens, a support program and phone line to help people manage elevated levels of stress due to the pandemic. People who call the Washington Listens support line will speak with a support specialist and get connected to community resources in their area. The program is anonymous.
The Washington Listens support line is 1-833-681-0211. It is available from 9 a.m. to 9 p.m. Monday through Friday, and 9 a.m. to 6 p.m. Saturdays and Sundays. TTY and language access services are available by using 7-1-1 or their preferred method.
Resources and self-help tips are available on walistens.org
---
Transportation updates
Onyx Drive: The Onyx Drive Improvement Project is rebuilding 1.55 miles of roadway from Onyx Drive from 97th Avenue to 87th Avenue and from Garnet Lane to Phillips Road.
Key features of the project include:
12 foot travel lane in each direction.
8 foot wide shared sidewalk on the south side of the road with a two foot roadside buffer.
6-foot wide sidewalk on the north side of the road. Street lighting suitable for the residential setting.
Realignment of the Onyx Drive/Phillip Road intersection. Raised crosswalks at the intersections of:
Radar feedback signs.
Locking cluster mailboxes.
Work on this project is in the home stretch! Final elements that remain outstanding include: installing mailboxes and crosswalk and stop bar installation and clean up. Intermittent lane closures will continue until all work is complete.
Take a ride, walk, or roll along the new road and sidewalks!
Read more about the Onyx Drive project and see overhead shots of the project on the project website.
Veterans Drive: This project rebuilds 1.63 miles of Veterans Drive into a two lane road with curb, gutter, sidewalk, bike/pedestrian path, streetlights, and landscaping. The project adds roundabouts to three key intersections.
To date, the contractor has completed the road reconstruction from Gravelly Lake Drive to Highland Avenue and completed the roundabouts at Lake City Blvd and Vernon Avenue.
With the dry weather this week the contractor was able to complete roadway grading from American Lake Park to the VA entrance. In this section, curbs are scheduled to be poured starting today (12/4) and with working continuing to Monday (12/7). If weather holds, the base lift of asphalt will be placed during next week, likely next Thursday (12/10).
North Lake Drive will continue to be used for west bound access to the VA Hospital and American Avenue SW for east bound traffic until the base lift of asphalt is placed.
Veterans Drive is closed to all but local traffic between Edgewood and Nottingham. North Lake Drive will continue to be used for west bound access to the VA Hospital and American Avenue SW for east bound traffic until the base lift of asphalt is placed.
It is anticipated that the base lift of asphalt will be laid and sidewalks, curb and gutter will be installed along this corridor by the end of 2020. The final asphalt lift will be performed by spring of 2021. All work is weather permitting. To read more about the Veterans Drive project and see overhead shots of the project on the project website.
The contractor also continues to work on the American Lake Park parking lot. When completed, in addition to improving traffic flow through the parking lot, this project will add 6 ADA parking stalls to the lot and create a ADA walkway from the road to the park restroom. The restrooms at the park will remain closed due to this work. Parking at the park is currently limited to the boat launch area.
---
City Council December 7, 2020 meeting preview
The Open Public Meetings Act (OPMA) waiver by the state legislative leadership was extended through December 7 for jurisdictions not in Phase 3 of the "Safe Start" Plan. Pierce County is currently in Phase 2. As a result, City Hall Council Chambers will not be open for City Council meetings.
Residents can virtually attend City Council meetings by watching them live on the city's YouTube channel: https://www.youtube.com/user/cityoflakewoodwa
Those who do not have access to YouTube can participate via Zoom by either calling by telephone: Dial +1(253) 215- 8782 and enter participant ID: 868 7263 2373.
To learn more about how to provide public comment and/or public testimony at City Council Regular Meetings, click here.
Items on the December 7, 2020 City Council Regular Meeting agenda include:
Proclamation expressing appreciation to Congressman Denny Heck for his exemplary accomplishments and for setting the standard for which quality leadership should aspire to emulate, as well as to extend our best wishes for continued success in all of his future endeavors
Proclamation recognizing and commending South Sound 911 first responders for their extraordinary work during the State Route 167, Graham and Sumner Grade Fire events – Ms. Deborah Grady, Executive Director
Lakewood City Council Virtual Tree Lighting and Holiday Message
Youth Council Report
Clover Park School District Report
Authorizing the award of a construction contract to R.W. Scott Construction Company, in the amount of $744,744, for the construction of the 100th Street SW and Lakewood Drive SW Traffic Signal Replacement project
Authorizing the award of a construction contract to R.L. Alia Company, in the amount of $890,027, for the construction of the 111th/112th Street Improvement project
Authorizing the award of a construction contract to R.L. Alia Company, in the amount of $718,997.60, for the construction of the Lakewood Drive Sidewalk project
Reappointing Bethene Campbell and Joan Cooley to serve on the Landmarks and Heritage Advisory Board through December 31, 2023
Amending Title 15A of the Lakewood Municipal Code to reflect the adoption of the 2018 editions of the International Code Council (ICC), a member of the International Code Family and other related codes pursuant to Chapter 19.27 of the Revised Code of Washington (RCW)
Establishing the 2021 docket of Comprehensive Plan Land Use and Zoning Map policy amendments
Reports by the City Manager – Guidance on filling a vacancy on the Lakewood City Councilmember positions
Items tentatively scheduled on the December 14, 2020 City Council Study Session agenda include:
Behavioral Health Process Update
3rd Quarter Financial Report
Public Art and Special Events Update
Second review of South Sound Housing Affordability Partners (SSHAP)
The December 21, 2020 City Council Regular Meeting and December 28, 2020 City Council Study Session are tentatively cancelled.
---
Join a community advisory board
Do you like to give back to the community? Are you looking to get better connected to Lakewood? Have some free time you want to fill? Consider joining one of the city's community advisory boards. Board members often have experience or expertise they can lend, can meet on a monthly basis and can commit to serving a full term, or longer.
Boards with openings:
Landmarks and Heritage Advisory Board: up to 5 vacancies. Open until filled.
Board and commission descriptions, meeting schedule and application form can be found online.
---
Stay up to date with MyLakewood311
Did you know Lakewood has its own free mobile app? All you need to know about the city is at your fingertips. Updates on road projects and detours around the city and other city announcements can be found under the "Public Announcements" header.
Contact the city using the "submit a new request" button and select from the appropriate category. The app allows you to track city staff's response to your request and follow it through the process.
Please only submit one request per item – submitting multiple requests for the same item slows the review process. Note: This app is not monitored 24/7. If you are reporting an emergency that needs immediate assistance, please call 911.
Download it now in the iTunes App Store or on Google Play.
---
Stay connected with e-mail notifications
Get the latest news and updates from the city of Lakewood delivered directly to your inbox. To subscribe click here.
You can subscribe to the following city newsfeeds:
City Manager's Weekly Bulletins (Weekly)
City Council Agendas and Meeting Schedules (Weekly)
Lakewood Connections and Recreation Brochures (Quarterly)
Public Notices
Coffee with the Mayor (Monthly)
Bids, Requests for Proposals (RFPs), Request for Qualifications (RFQs)
---