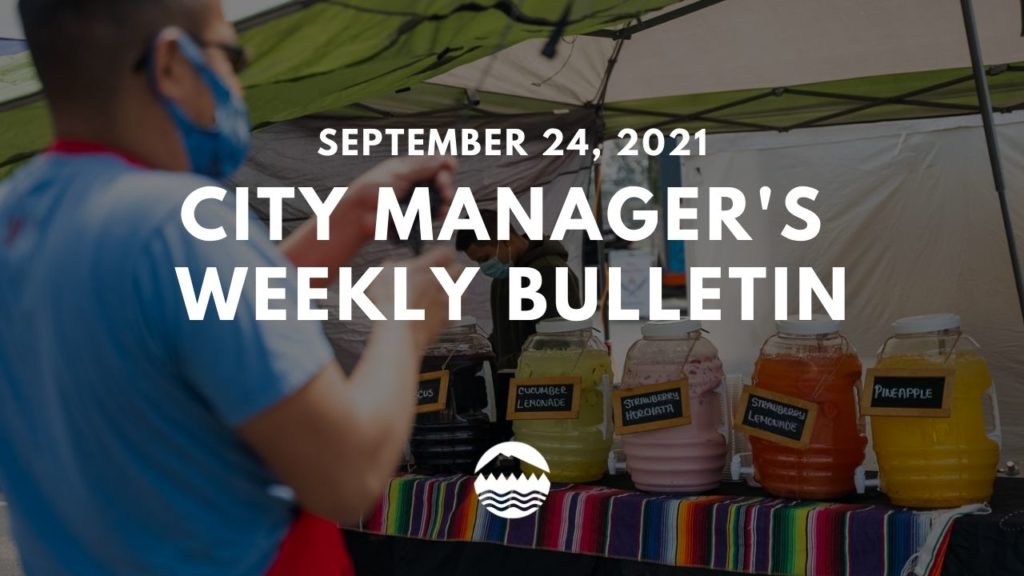 Sign Up for Weekly Headlines about Lakewood
---
Visitors will enjoy live music, cultural performances, food & drink, art, history, and more.
The City of Lakewood's 25th Anniversary will be commemorated with a street festival in Colonial Plaza this Saturday, Sept. 25 from 4:00 to 8:00 p.m.
Cultural performances will represent Thailand, Mexico, Korea, Southwest Africa, and Guam. A dozen food trucks and a beer garden with live music will be stationed. An R&B band will play starting at 6:30. Art & historical exhibits will be on display, and games will be set out for families to enjoy.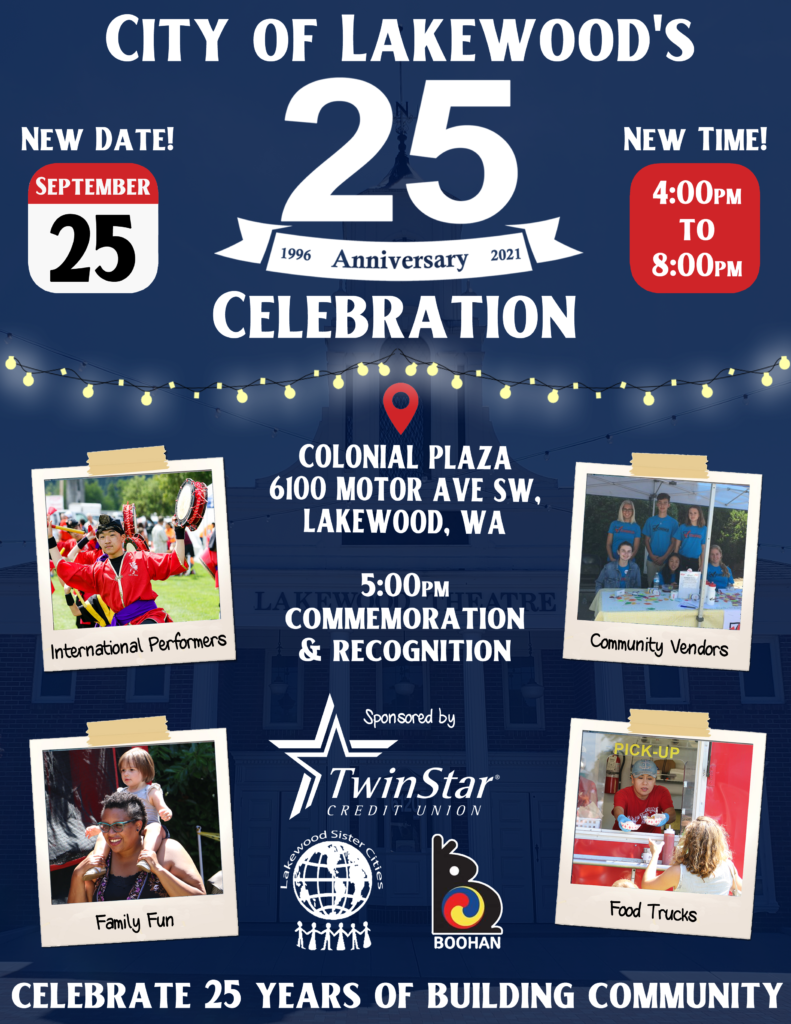 The skill, pride, effort, creativity, and ambition of local vendors make the Lakewood market special.
The season's final Lakewood Farmers Market will be held on Friday, Sept. 24. Market season is full of fond memories, and market vendors were responsible for many of those.
From elephant ears to horchata, produce to pottery, the creative delights available at the Lakewood Farmers Market make the event a summertime "must-visit".
More than 50% of Lakewood residents are BIPOC, per 2020 Census
The 2020 Census was released in late August. Lakewood's population was reported to be 63,612, an increase of 9.4% since 2010. The census also indicated significant diversification; the proportion of Black, Hispanic, and multiracial residents all grew by over 1% each.
The 2020 Census revealed that for the first time ever, more than half of Lakewood residents are BIPOC (Black, Indigenous, and people of color). The Puget Sound region in general is diversifying, and six nearby cities (including Lakewood) surpassed a 50% BIPOC population for the first time.
Eviction Moratorium Extended, Utility Shutoff Moratorium Approaching
To avoid eviction or utility shutoffs, those behind on bills must apply for assistance before moratoriums expire.
Governor Inslee announced the extension of the statewide eviction "bridge" moratorium to allow more time for assistance programs to reach people behind on rent or mortgage payments. The deadline is now Sunday, Oct. 31.
Assistance and information are available for both renters and landlords. Renters must submit rental assistance applications before this date.
The statewide utility shutoff moratorium is effective through September 30, 2021. Utility relief information is available in many languages on the Department of Commerce website. Commerce urges those behind on bills to contact their utility and make a plan.
Residents that need assistance with food or rent may call 2-1-1 or visit wa211.org.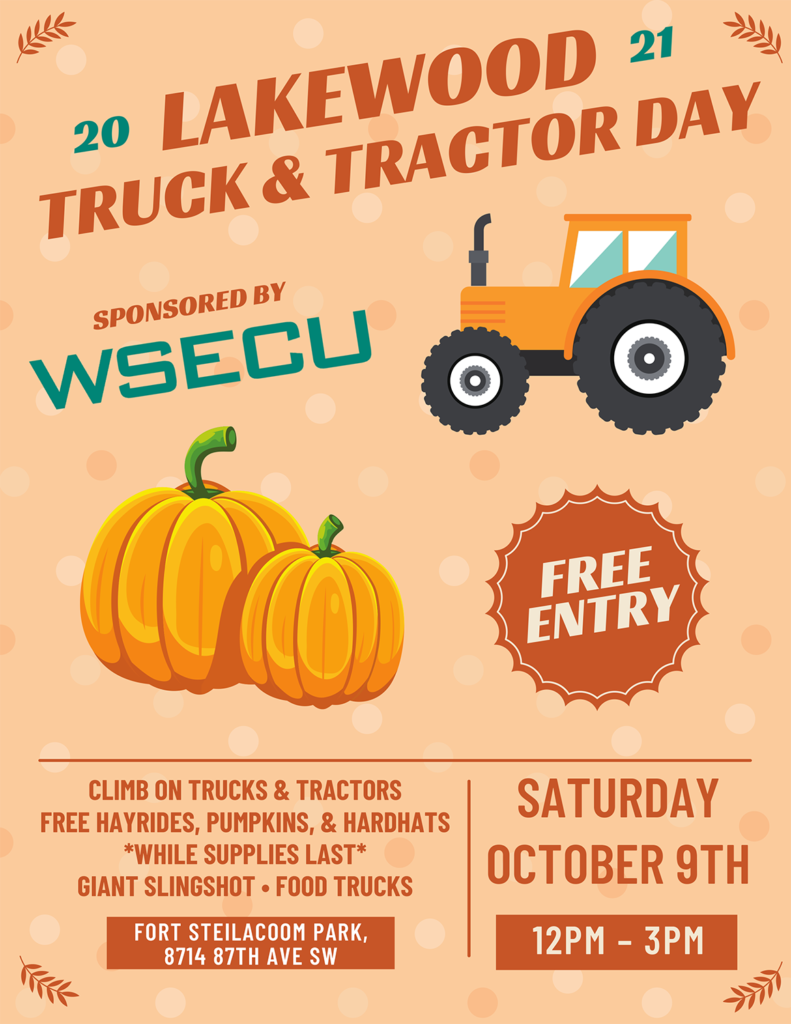 100th & Lakewood: An overnight closure tonight (Friday, 9/24). Lakewood Drive (Steilacoom to Bridgeport) and 100th Street (Bridgeport to Lakeview) will both close overnight from 9:00 p.m. to 3:00 a.m.
Some of this work was postponed last weekend due to weather. This closure will take effect TONIGHT from 9p to 3a. https://t.co/SC3Rj068EK

— LakewoodWA (@CityofLakewood) September 24, 2021
Steilacoom & Lakewood: Steilacoom Boulevard is currently open, but drivers should expect interruptions once Pierce County resumes repairs in the fall.
Steilacoom & Custer: Various utilities are still in the process of moving overhead lines to new poles. Once complete, sidewalk work in this area will proceed. Occasional lane closures will be required, typically in the evening.
Gravelly Lake & Nyanza: Gravelly Lake Drive SW will be closed between Nyanza and Veterans until next February. Water services are being reconnected. See below for a diagram of the roundabout under construction at Nyanza and Gravelly Lake.
Chip Sealing in Lake City: The Lake City neighborhood, 112th Street, and 150th Street will benefit from Chip Seal work to occur over the next week or so. Drivers, especially motorcyclists, should drive with caution due to loose rock in the roadway.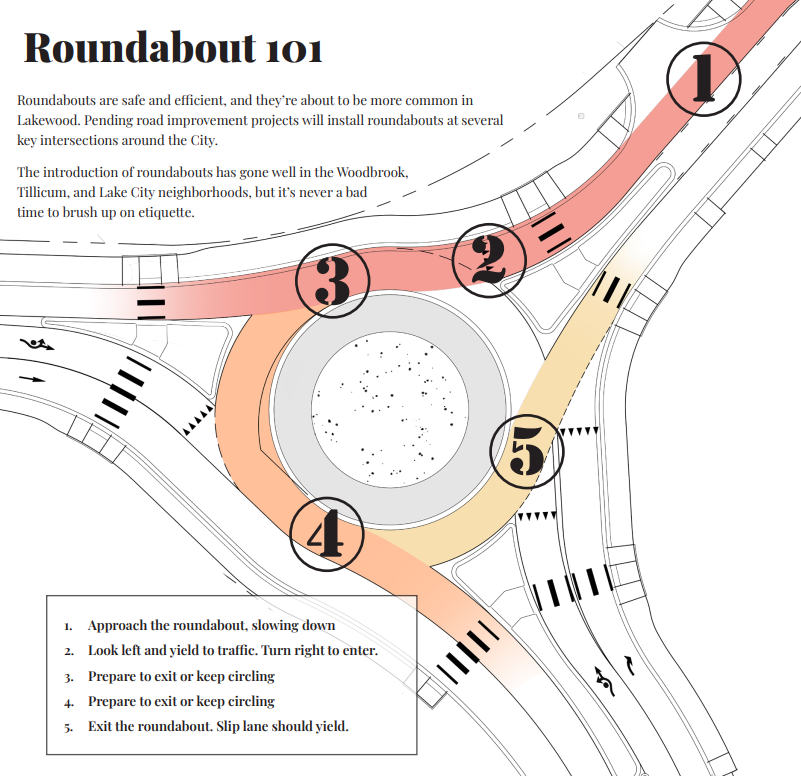 Chambers Creek Canyon Trail will close between 7:00 a.m. and 6:00 p.m. Monday through Friday until further notice as Pierce County crews build a new bridge and improve the trail.
Renaming of Parks & Facilities: A resident filed an application to rename Fort Steilacoom Park to honor Dr. Claudia B. Thomas. As with all applications to rename parks and facilities, it will be considered at an upcoming Parks & Recreation Advisory Board meeting. This hearing is scheduled for Tuesday, Sept. 28 at 5:30 p.m. All are welcome to submit public testimony. Comments are invited by Nikki York at

[email protected]

.
Notes