Project Description
This road improvement project built public space elements as well as curb and gutter, sidewalk, on-street parking, street lighting, landscaping and bench seating at Motor Avenue, which runs in front of the Lakewood Theatre and Best Western Lakewood.
This redesigned Motor Avenue street corridor still allows vehicles to pass between Whitman Avenue SW and the intersection of Gravelly Lake Drive SW, but provides more pedestrian amenities.
The City of Lakewood also intends to install public art pieces as a part of this project, preferably at the entrance points. A request for proposals was advertised in early February 2019. The City Council is in the process of selecting a preferred art piece.
Project Cost: $2.12 million
Project Manager: Troy Pokswinski, Civil Engineer, 253-983-7729, [email protected]
Project Status: Complete
Grand opening celebration
Road opens, celebration planned
Motor Avenue reopened to vehicle traffic in mid-August 2019.
The public joined the city for a Lakewood Chamber of Commerce Blue Ribbon cutting and grand opening night on Sept. 14, 2019 at Colonial Plaza.
Following the blue ribbon cutting "Baking with Julia" took the stage to provide live music for attendees. Kids karaoke kicked off the night that included the chance for people to shop at a night market, enjoy food from food trucks and participate in other family-friendly activities.
Thank you to everyone who joined us to celebrate this project and see what the future holds for the city's newest gathering space.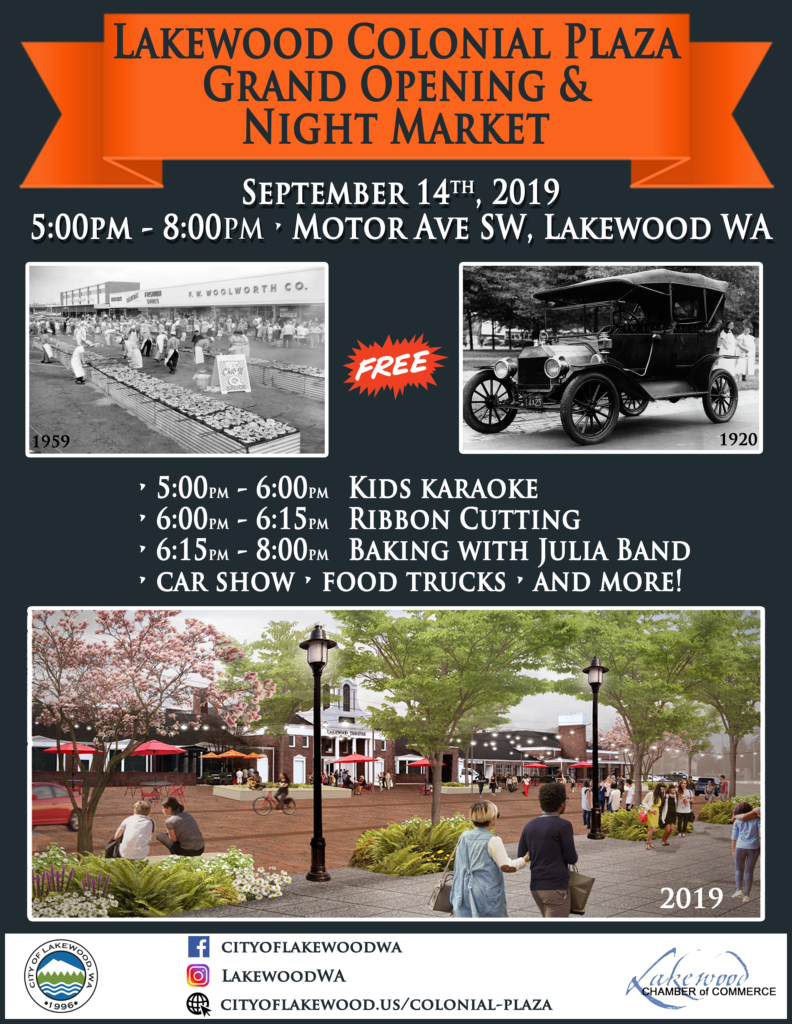 Construction photos and project updates
July 5, 2019 Project update
We're nearing the finish of this project. Crews have been working hard on the finishing touches, including installation of the brick pavers and finalizing the concrete bench seating.
We can't wait to celebrate the "grand opening" in a few short months once all the final touches are in place.
June 21, 2019 Project update
Construction crews continued to do concrete work and finishing architectural touches. These photos were taken by Councilman John Simpson June 21, 2019.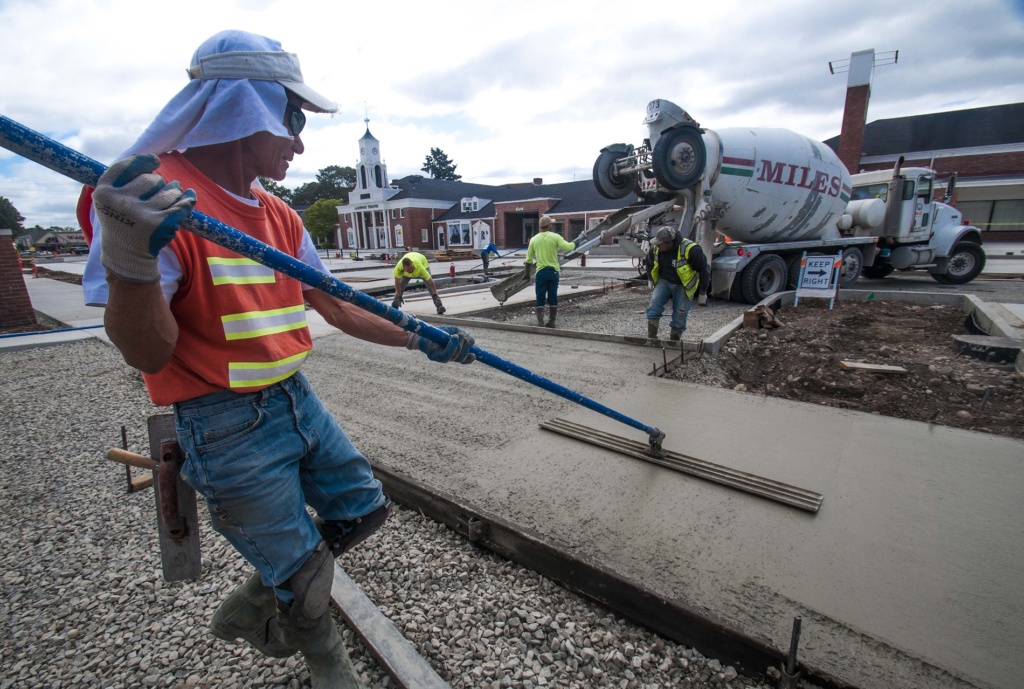 June 6, 2019 Project update
Concrete pours were done the first week of June to prepare the site for future architectural work, which will take longer to complete than typical road improvement projects. This photo gallery is from June 6, 2019.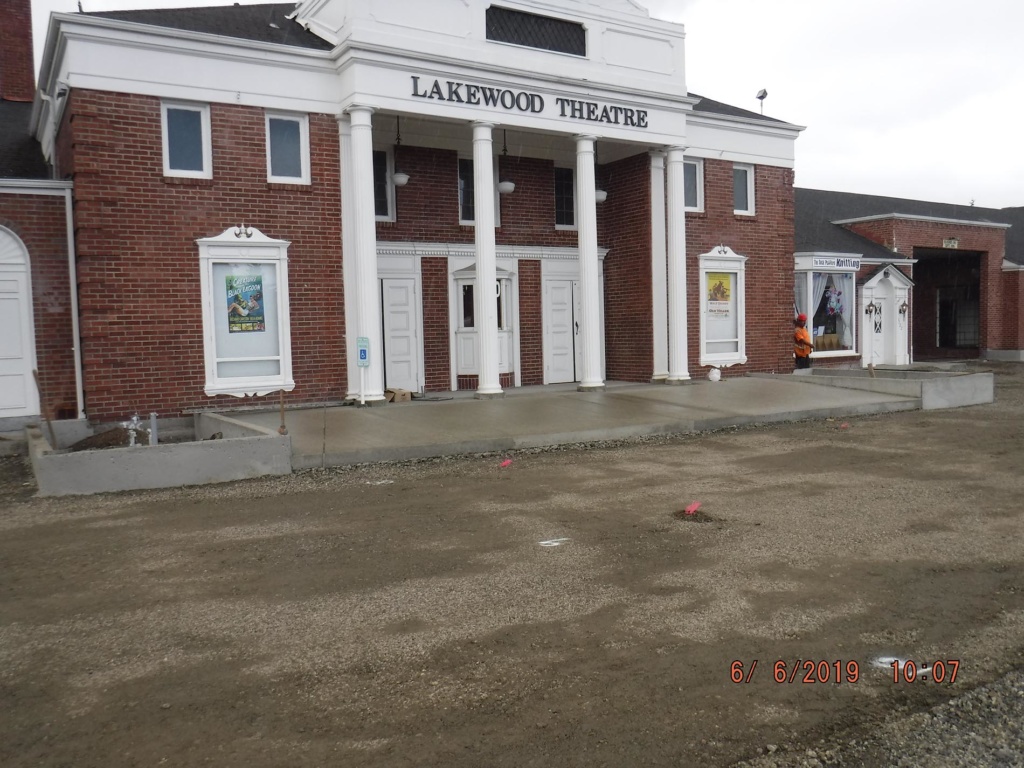 April 17, 2019 Project update
Work moved quickly the first couple weeks, ripping up the existing roadway. This photo gallery is from April 17, 2019.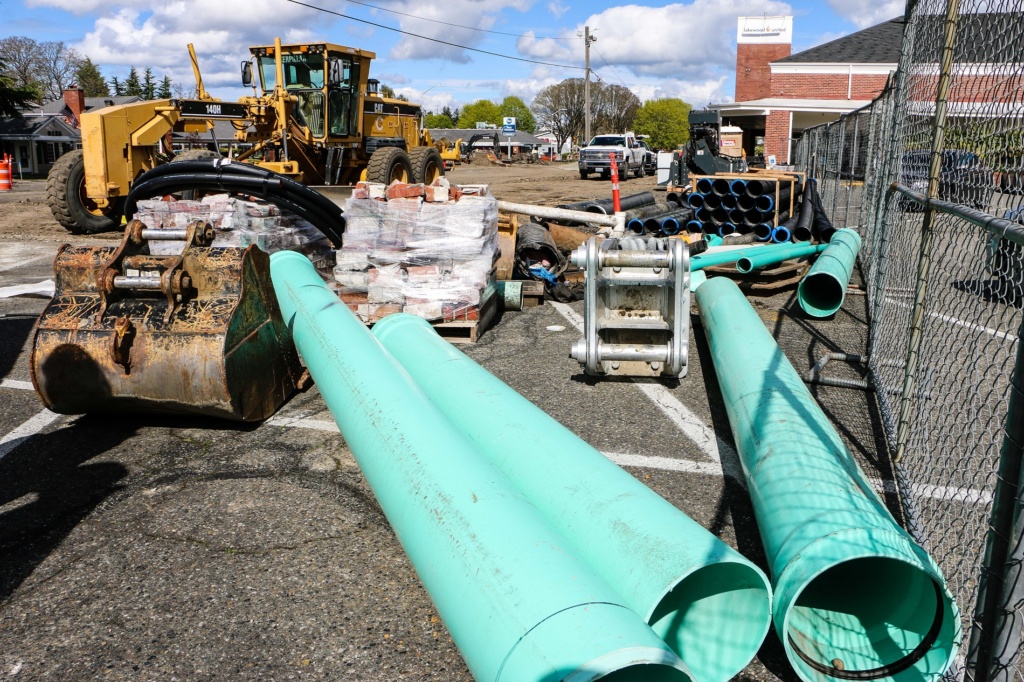 April 22, 2019 Project update
In the first two weeks of the project contractor NW Cascade removed all existing roadway surface and completed 90 percent of the stormwater utilities.
The water main was completed with pressure testing on April 19 and chlorination done April 20-21, 2019. They tested for bacteria on April 22, 2019 and are expected to transfer the line April 23, 2019.
Installing electrical utilities underground and irrigation underground is to be completed the week of April 22 and the following week of April 29, 2019.
Once that work is complete the contractor will begin grading and restoring the hard surface.
April 1, 2019 Project update
This notice was mailed April 1, 2019 to Lakewood business and property owners in and around Motor Avenue whose businesses will be affected by the upcoming project:
Dear Valued Business Owner:
Construction on the Colonial Plaza project will begin on April 8, 2019. This project will create a festival street along Motor Avenue between Whitman Avenue and Gravelly Lake Drive. Improvements include new underground utilities, cement concrete roadway, decorative paver plaza, sidewalks, landscaping and street lighting.
This project will require the closure of Motor Avenue to thru traffic between Whitman Avenue and Gravelly Lake Drive for long durations during the project. Local business access will be via the west end (from Whitman Avenue). This limited access will take place as soon as April 8 and will last until July 2019. The City will place "Businesses open during construction" signs, as well as sign a detour, and add a "Local business access" sign at Motor and Whitman avenues.
Throughout the project, updates will be posted on the project's webpage. We thank you for your patience and understanding as we complete this enhancement to your business frontage.
— Troy Pokswinski, Project Manager, 253-983-7729; Scott Davis, Inspector, 253-732-8051; Courtney Brunell, Planning Manager, 253-983-7839.
City Council presentation
Project Manager Troy Pokswinski and Planning Manager Courtney Brunell presented an update to the Lakewood City Council at its April 1, 2019 regular meeting on the status of the project.
Project design schematics, images