Happy (early) New Year Lakewood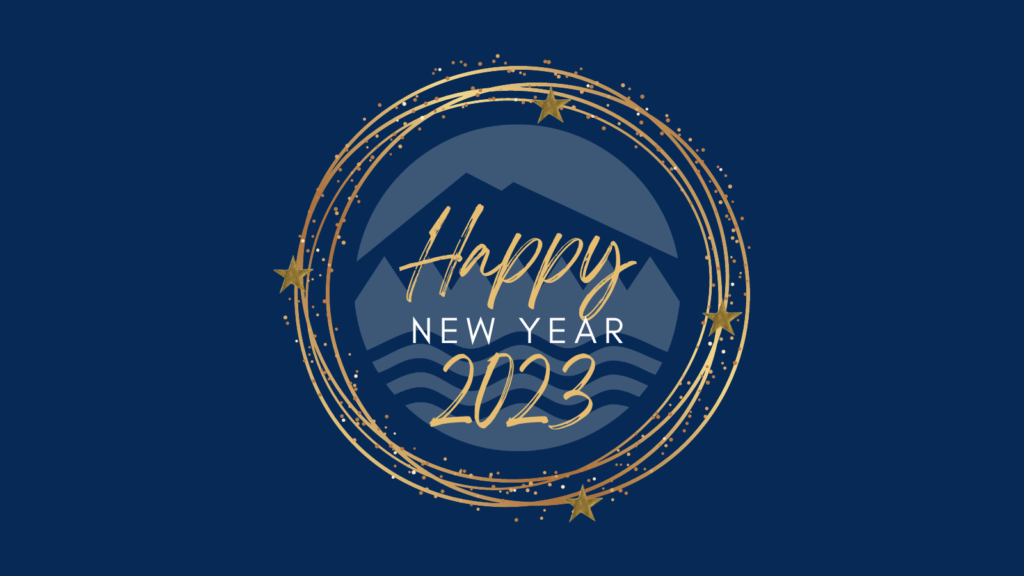 Another year has gone and we're ready to say goodbye to 2022 and hello to 2023.
Thank you to all who came out this year to help us celebrate the return of in-person events, those who provided public comment and testimony over the course of the year at our City Council meetings and provided feedback to help shape our public policy. Thank you to all of our volunteers – from those who sit on our boards and commissions, to those who help at our city events and keep things running so the public can enjoy the fun.
We appreciate our residents, business owners and all of you that love Lakewood as much as we do. We can't wait to see what's in store for 2023!
*And if you choose to go out and celebrate the new year this weekend, please celebrate responsibly.*
---
Congresswoman Strickland secures $2.5 million for Lakewood
The city of Lakewood is celebrating a recent announcement by U.S. Rep. Marilyn Strickland that she secured $2.5 million in federal funding for a city road project that will bring dramatic improvements to Lakewood's International District.
"This allocation provides a critical piece of the funding for this project that will rebuild South Tacoma Way, make it safer for pedestrians, cyclists and drivers, and beautify this bustling commercial corridor that serves as one of the city's most culturally rich and diverse districts with 84.5% of the businesses being women or minority owned," said Lakewood Mayor Jason Whalen.
---
Save the date: January events
We have a couple of not-to-be-missed events coming up first thing in 2023.
New Year, New You: Join us Saturday, Jan. 14, 2023, from 10 a.m. to 2:30 p.m. at the Pavilion at Fort Steilacoom Park for this event that will help you get outdoors, be active and offer a chance to socialize with your neighbors. The event is free, but the first 100 people to register receive a #LoveLakewood hat or scarf. Read more.
MLK video series: Starting Jan. 6, 2023, the city will air a series of videos celebrating Martin Luther King Jr. Day by telling the stories of our community and the people who make up Lakewood. We'll air one video a day leading up to Jan. 16, 2023, the day observed as the MLK Day holiday.
Hidden Heroes: From Jan. 16, 2023, through February the city, in partnership with the Clover Park School District, will celebrate local, national and international leaders and pioneers in the African American community. Each week a new set of "heroes" will be highlighted to share their accomplishments and the impact they've made as leaders.
---
Lakewood City Council: What's on Deck
The Lakewood City Council meets Tuesday, Jan. 3, 2023, at 7 p.m. for its first regular meeting of the New Year. The meeting will be held in Council Chambers at Lakewood City Hall, 6000 Main Street SW.
Agenda items include:
Proclamation declaring Jan. 16, 2023 as Dr. Martin Luther King Jr. Day of Service
Proclamation recognizing J'Nai Bridges
Presentation of the 2023 Stormwater Outreach Calendar
Reports by the Lakewood Youth Council and Clover Park School District
Authorizing the award of a contract to Asphalt Patch Systems, Inc., in the amount of $350,000, for the 2022 Unit Price project
Authoring the increase of contract authorization for the JBLM-North Access Improvement Phase 1 Project
Authorizing the execution of an agreement with the Department of Commerce for the Comprehensive Plan Update
Authorizing the execution of a Letter of Acknowledgement with Nisqually Indian Tribe related to the inclusion of City Roadway in National Database
Authorizing the execution of a professional services agreement with KPG Promas, in the amount of $197,425, for design engineering services related to the Rose Road, Forest Road and Fern Street SW sewer extension project
Consideration of an ordinance related to the use of locally sourced compost materials
Reports by the City Manager: Review the process to fill a vacancy on the Lakewood City Council
How to attend: Attend in person at Lakewood City Hall, 6000 Main Street SW; Join via Zoom (or dial 253-215-8782 and enter meeting ID: 868 7263 2373), or watch live on the city's YouTube channel.