This 3.5-acre park features a baseball field, a playground, two half-court basketball courts, and two picnic shelters available for rent. Springbrook Park is also home to the Springbrook community gardens. This is maintained and distributed by Springbrook residents.
12601 Addison St SW, Lakewood, WA 98499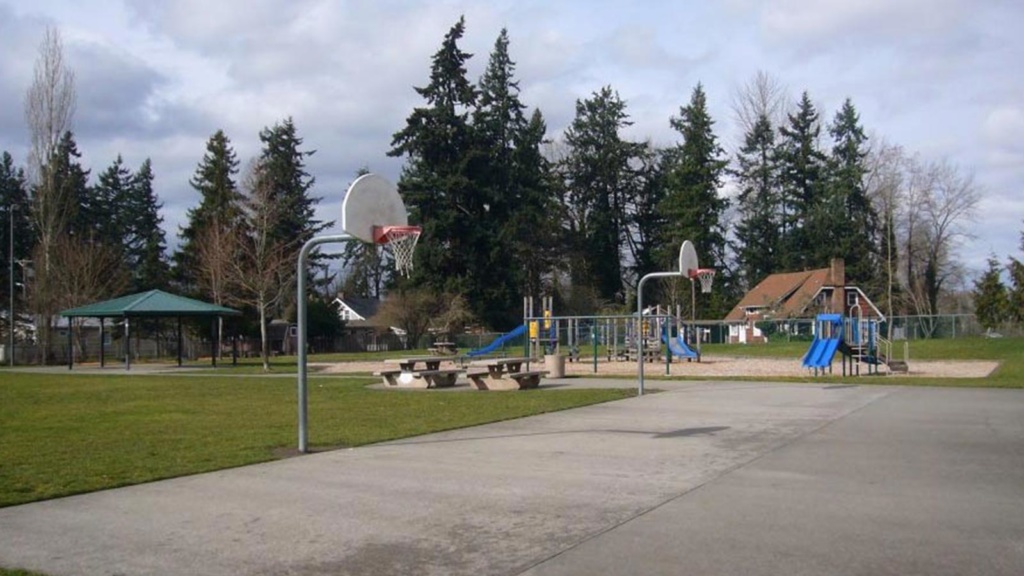 ---
About Springbrook Park
In 2017, the City, with the help of dedicated volunteers, installed new playground equipment. The new playground is suitable for children of all abilities. At the same time, the community garden was relocated to allow for its expansion.
These improvements were part of nearly $1 million in investments the City made to expand and redevelop the park. The City also made other improvements, like replacing Clover Creek Bridge and salmon habitat protection.
---
Shelter Rentals
There are two shelters available for rent at Springbrook Park. Please click the button below to visit our Shelter Rental page for more information.
---
Map