High temperatures and reduced air quality may affect sensitive groups.
There exists a dual hazard of heat and poor air quality in the region today. Pierce County Library locations remain open as cooling centers, and Pierce Transit offers free rides to cooling centers during heat emergencies. Sensitive groups should consider limiting outdoor activity during excessive heat and during poor air quality events.
The heat is expected to fall by Sunday, and air quality is expected to improve by Saturday morning.
Pierce County has issued a "Red Flag Warning", strictly limiting burning. Only gas grilling is allowed; other types of burning are currently prohibited. Refer to West Pierce Fire & Rescue Twitter (@WestPierce) for updates. 
Open House will review the proposal and allow for interactive Q&A between residents and subject matter experts.
A new 350-bed forensic hospital has been proposed for the Western State Hospital campus. The new hospital would replace outdated facilities, and focus exclusively on treatment of "forensic patients", or those accused of a crime. This is a state-led project, and one that has produced many public comments and concerns.
An upcoming open house event (yet to be scheduled) will permit residents to ask direct questions to DSHS and subject matter experts. The Master Facilities Plan for the hospital is accessible here. Previous public comments are accessible here. A question-and-answer summary of the Master Plan is accessible here. 
2022 LTAC grant application period closes August 23, 2021 at 5:00 p.m.
The City of Lakewood invites proposals that encourage local tourism and cultural activities. Applications must be filed by 5:00 p.m. on August 23, 2021 to be considered by the Lodging Tax Advisory Committee (LTAC) for grant award consideration.  
Three significant road work projects are affecting traffic in Lakewood.
Gravelly Lake Dr: Gravelly Lake Drive remains closed between Nyanza & Veterans as part of the "JBLM North Access Project". The stretch will be closed through February. Crews are performing water main work and are preparing to install a roundabout at the intersection of Gravelly Lake & Veterans. More permanent signs have been installed to clarify the detour route. Timing at signals near the closure has been adjusted to respond to changes in traffic flow. 
Steilacoom Blvd. Utility Project: Tacoma Public Utilities continues to perform evening work on utility poles between Custer & Fairway. Occasional lane closures and other adjustments will be required. Commuters will note that several large Glulam poles have been installed. Advantages of these larger poles include durability, capacity, increased spacing between poles, and raising service wires away from hazards. Work in this area will continue through the fall: sidewalk work will follow utility work. 
Steilacoom Blvd. Sewer Repair: On Tuesday, July 21, a sewer main collapsed beneath Steilacoom Blvd. The main is over 25 feet below the road surface, so a significant repair is required. A temporary bypass is set up on the surface. Pierce County crews are still planning a more permanent repair.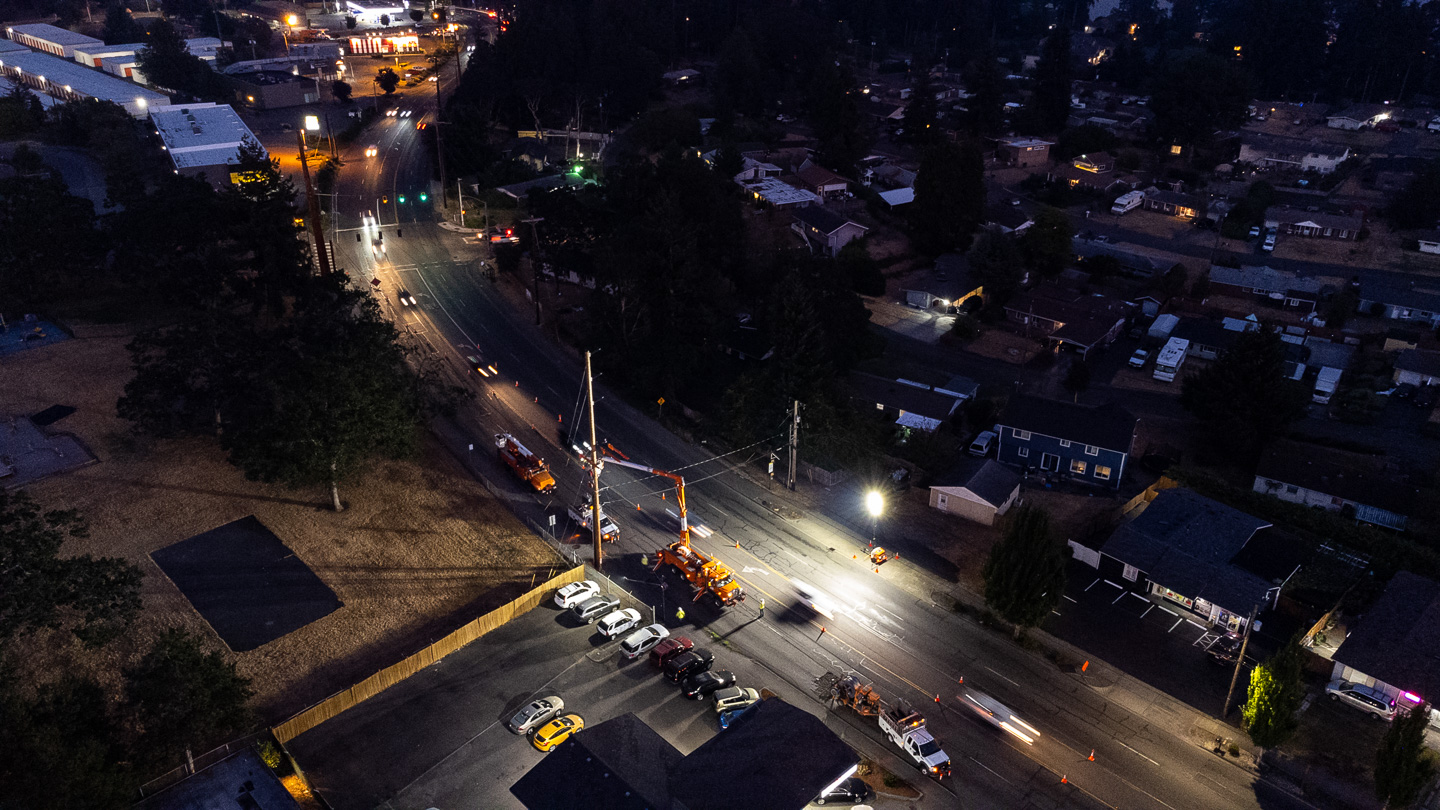 City staff may help property owners avoid damage to significant trees.
Illegal destruction of trees may result in fines and legal action. If a tree is in question, property owners should contact the City of Lakewood Community Development Office at (253) 512-2261 to request a tree removal permit.
Program features eight 2.5-hour interactive courses taught by Lakewood officers.
The Lakewood Police Department (LPD) Citizens Academy is open for application. During the eight-week program, participants will undergo some of the same training as LPD officers on their way to a deep understanding of the nature of police work. Applications are due by Thursday, Aug. 19.
Friday, August 13: Lakewood Farmers Market at Fort Steilacoom Park 
Friday, August 13: Drive-In Movie at Fort Steilacoom Park (School of Rock) 
Thursday, August 19: Concert at Fort Steilacoom Park with Kim Archer Band (soul, R&B) 
Friday, August 20: Lakewood Farmers Market at Fort Steilacoom Park 
Saturday, September 18: City of Lakewood 25th Anniversary Celebration at Colonial Plaza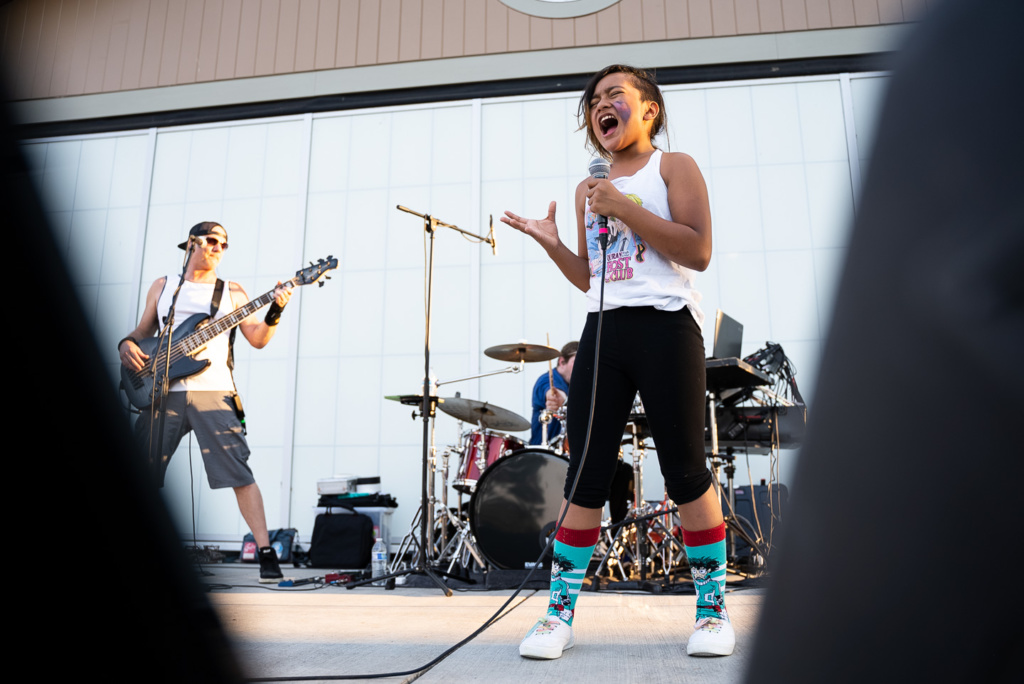 CITY COUNCIL 
August 9, 2021 – Lakewood City Council Study Session
Highlights of Discussion:
Joint Public Safety Advisory Committee Meeting 
Review of transportation improvement priorities 
Review of multifamily tax exemption for proposed development at 4606 108th Street SW. 
Spillage from recent sewer issues reached Flett Creek. Tacoma-Pierce County Health Department has proactively closed connected public water access. TPCHD continues to monitor water quality.

Sunnyside Beach Park
Chambers Creek Regional Park
Kobayashi Park
Chambers Creek Canyon
Chambers Bay Park
Mount View Cemetery
Notes