To: Mayor, City Council
From: John J. Caulfield, City Manager
---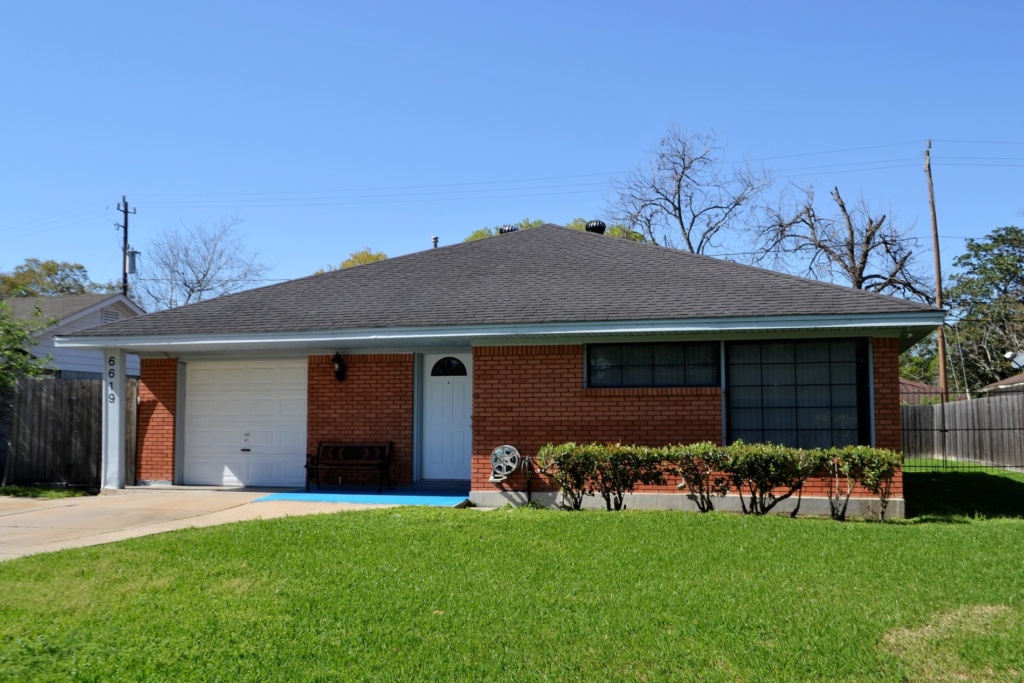 Rental assistance available through LASA
Living Access Support Alliance (LASA) is now accepting applications for the Lakewood COVID-19 Rent Assistance program.
LASA, a community-supported nonprofit organization dedicated to preventing temporary and recurrent homelessness, was awarded $407,640 from the Lakewood City Council as part of the Coronavirus Aid, Relief and Economic Security (CARES) Act funds it received from the state of Washington.  It is anticipated these funds will help assist 175 Lakewood households.
Applicants for this program need to meet the following minimum requirements to be eligible for receiving one-time rental assistance for up to $1500 paid directly to the landlord:
Household must live in Lakewood as a renter, with their name on the lease or rental agreement;
Household's income has been impacted by COVID-19 on March 12th or later; and
Household's total combined income is currently $60,000 per year ($1,200/week or $5,000/month) or less.
If you need technical assistance, translation assistance or special accommodations, call LASA's Homeless Prevention line at (253) 582-5320 Monday thru Friday from 9 a.m. to 3 p.m.
Click here to apply to the Lakewood COVID-19 Rent Assistance Program.
---
City is accepting applications for the Lakewood Child Care Providers Grant
The city understands that child care is a critical resource for parents to return to work. Many parents are understandably wary of accessing child care as cases of COVID-19 continue to rise.
The city is using some of its CARES Act funds it received from the state of Washington to provide grants to licensed child care providers in Lakewood. These funds are available for providers to increase safety measures to help maintain healthy environments.
Examples of allowable uses include:
Personal protective equipment (PPE) such as masks, gloves, or cleaning supplies;
Signage and markers to help maintain social distancing for pick-ups, drop-offs, and in their facilities; and
For purchasing tables, chairs, or other furniture that is easy to clean.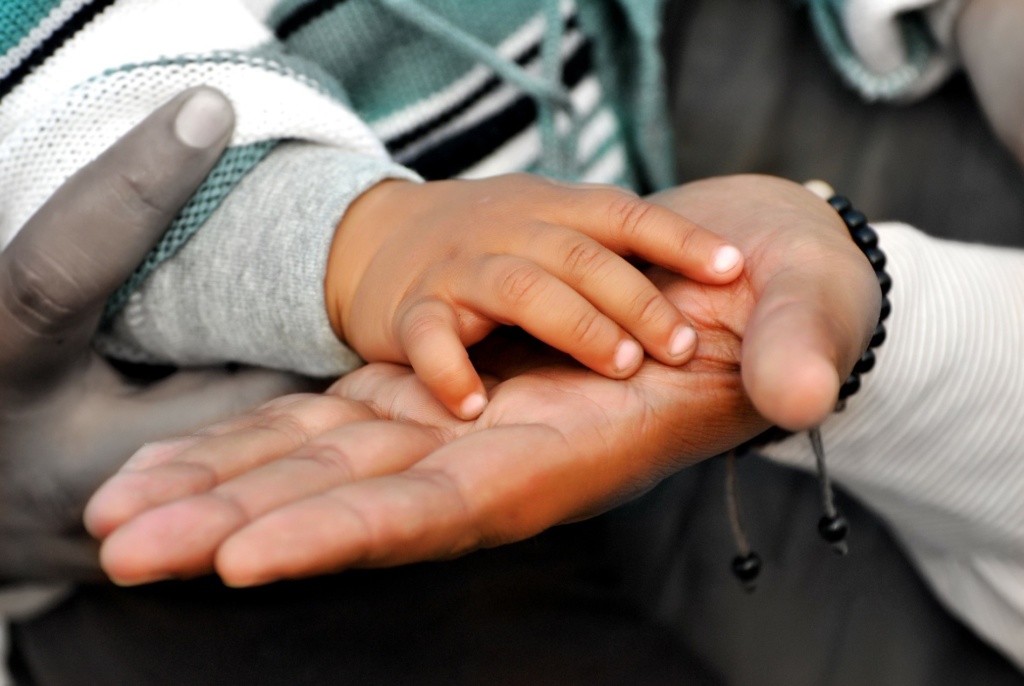 To be eligible for these grants, a provider ​must be located in Lakewood. Licensed family-home providers may apply for up to $1,000 and licensed child care centers may apply for up to $2,000. Funds are limited, so applications will be received until all the funds have been dispersed.
Just over $18,000 is available for these grants. It is anticipated that the city will need to perform a lottery of eligible applications to determine recipients.
Grant applications can be found here.
Applications are due by 5:00pm on Friday August, 14th.
All applicants will be notified on Monday August 17th. Additional paperwork will be required for applications that are funded.

If you have any questions please contact the Human Services Coordinator, Brian Humphreys at [email protected].
---
City starts allocating funds to small businesses and local partners
This week the city began allocating CARES Act funds to small businesses in Lakewood through the Lakewood Small Business Coronavirus Relief Fund Grant. In total, the City Council allocated $626,535 of the city's CARES Act funds to this grant. Sixty-four (64) small businesses will receive awards ranging from $2,500 to $10,000.
To learn more about the small businesses that received awards visit the City's CARES Act Funding Dashboard.
The CARES Act passed by Congress allocated federal funds to jurisdictions across the country with populations over 500,000. The state of Washington awarded $300 million of the state's CARES Act funding to local governments that did not receive direct distributions, such as the city of Lakewood. Cities and counties with populations below 500,000 received a per capita distribution of $30 from the state.
Lakewood with an estimated population of 59,670 received an allocation of $1.79 million from the state.
On June 15th the Lakewood City Council authorized the execution of an agreement with the Washington State Department of Commerce to receive CARES Act funding and established funding principals to guide the allocation of this funding.
Funding principals adopted by the City Council were:
Individual and Family Economic Resilience
Business Assistance
Vital Government Services
Under the funding principal of "Vital Government Services," on July 6, the City Council authorized the allocation of $142,000 to West Pierce Fire and Rescue for the installation of bipolar ionization systems in seven (7) of their Lakewood facilities and for the purchase of portable UV-C lights.
Under the funding principal of "Individual and Family Economic Resilience," on July 20, the City Council authorized the allocation of $407,640 to Living Access Support Alliance (LASA). LASA will use these funds for rental assistance for Lakewood residents. LASA will directly pay landlords and lenders for one month's rent up to $1,500 per household. These funds will be available for Lakewood households with an income up to 120% of the area median income. It is anticipated these funds will help assist 175 Lakewood households.
Additionally, under the same principal, on July 20, the City Council authorized the allocation of $50,000 to Communities in Schools (CIS). CIS will use these funds to help provide eight weeks of summer case management, wellness checks, food and basic need deliveries, and the continuation of virtual mentor programming.
Other funds were allocated to Greater Lakes Mental Health, Rebuilding Hope! Sexual Assault Center, Tacoma Community House, YWCA, YMCA, the Pierce County Library, Boys & Girls Club, and Nourish.
In addition to the $1.79 million of CARES Act funds received from the state, the city also received $350,611 from CARES Act funding through the Community Development Block Grant program (CDBG), for a total of $2.14 million of CARES Act funding. To date, the city has allocated $1.5 million these funds.
---
Washington Listens launched to support people affected by the stress of COVID-19
In response to COVID-19, Washington has launched Washington Listens, a support program and phone line to help people manage elevated levels of stress due to the pandemic.
People who call the Washington Listens support line will speak with a support specialist and get connected to community resources in their area. The program is anonymous.
"Washington Listens helps people cope and strengthen their resiliency in these uncertain times," said Sue Birch, director of the Washington State Health Care Authority, the agency managing the program. "It complements the state's behavioral health response services by providing an outlet for people who are not in crisis but need an outlet to manage stress."
The Washington Listens support line is 1-833-681-0211. It is available from 9 a.m. to 9 p.m. Monday through Friday, and 9 a.m. to 6 p.m. Saturdays and Sundays. TTY and language access services are available by using 7-1-1 or their preferred method.
The Washington Listens support line is made available by a $2.2 million Crisis Counseling Assistance and Training Program (CCP) grant funded by Federal Emergency Management Agency (FEMA) and supported by the Substance Abuse and Mental Health Services Administration (SAMHSA). This program supports short-term interventions to mitigate stress, promote the use or development of coping strategies, and provide emotional support to help Washingtonians understand and process their stress.
Resources and self-help tips are available on walistens.org
---
2020 Lakewood Police Department Citizens Academy
The Lakewood Police Department (LPD) will be hosting its 2nd Citizens Academy starting this September. The Citizens Academy is an interactive training taught by Lakewood Police Officers that offers the community a better understanding of police work in Lakewood. This class allows individuals to go through some of the same training that LPD Officers do. During the classes participants will have direct access to Officers, Detectives and Command Staff to answer questions.
The program will be held Thursdays from September 3, 2020 through October 22, 2020 at 6:30 p.m. to 9:00 p.m. at the Lakewood Police Station, if regulations allow. The program is subject to change if regulations do not allow.
The program is open to anyone over 18 years of age and is free of charge. Limited slots are available.
Applications for the program can be found here.
Applications are due no later than 5 p.m. on Thursday, August 20, 2020.
---
"It's electrifying" – Drive-In Movies at Fort Steilacoom park
Looking for something fun to do on this August? Join Lakewood Parks and Recreation for Drive-in Movies, food trucks and socially distanced fun from your own vehicle at Fort Steilacoom Park!
Come early to enjoy the Lakewood Farmers Market at the same location from 3:00 p.m. to 7:00 p.m.

Movies & Dates:

The Sandlot
Friday, August 21
8:30 p.m.

Grease
Friday, August 28th
8:30 p.m.
Details:
Movie entrance opens at 7:00 p.m. Register in advance at https://tinyurl.com/LW-Drive-ins.
$10 per carload/ per movie.
No RVs, buses or limousines.
Tickets must be purchased in advance as space is limited
Gates open 1 hour and 30 minutes prior to listed show times. Cars can begin parking at 7:00pm.
The movie will play rain or shine! No refunds will be given.
---
Lakewood Farmers Market continues to roll
The Lakewood Farmers Market continues its highly successful run at Fort Steilacoom Park this Friday (8/14) from 3 p.m. to 7 p.m. at Fort Steilacoom Park in the parking lot adjacent to the baseball fields.
Holding the Lakewood Farmers Market here allows us to achieve social distancing and meet public health directives to keep the community safe during the current health crisis. Fort Steilacoom Park has plenty of free parking available for shoppers. Market goers can walk around the parking lot to access booths and purchase items or pick up items that were pre-ordered.
The market runs every Friday at Fort Steilacoom Park from 3 p.m. to 7 p.m. through Sept. 18, 2020.
See the full lineup of vendors, including food trucks and dessert options on the Farmers Market page.
---
Larry Saunders Service Award nominations now open
The Lakewood Community Foundation Fund (LCFF) is currently accepting nominations for the 2020 Larry Saunders Service Award. This award is given annually to a person or organization who merits special recognition and community appreciation. This 2020 announcement occasions the award's fourth year. Nomination forms are available online only by visiting lakewoodfoundation.org.
Nominations will be accepted through September 25, 2020.
Send your completed nomination forms by mail to LCFF, PO Box 39578, Lakewood, WA 98496 or by email to [email protected].
The foundation and city partnered in 2017 to create the award to recognize people/organization that provide exemplary service to Lakewood and who merit special recognition and community appreciation. Prior award winners include:
2017 – Diane Formoso, founder of Caring for Kids
2018 – Lakewood Rotary Club
2019 – J. Alan Billingsley, lifelong volunteer work
Former Lakewood Police Chief Larry Saunders served our country and our city with distinction, retiring from the Army to organize our police department in 2004 and serve as our first chief. Returning from Iraq, where he re-joined the Army to establish a police college in Baghdad, Larry embraced Lakewood with tireless community service: our Boys & Girls Club, Rotary clubs, neighborhood associations, and the LCFF. Larry was a ray of light. We were stunned when he died one morning in January, 2016. This award allows us to honor his legacy by supporting those who commit themselves selflessly, just like Saunders.
---
Lakewood Veterans Memorial Bricks
Last week 153 bricks were engraved on the Veterans Memorial located outside Lakewood City Hall in Lakewood Towne Center. The memorial, originally dedicated in May 2003, celebrates and honors those who defended and still defend our country.
In total seven hundred bricks were laid around the memorial. To date, all but 82 of them are engraved. The bricks are intended to leave a lasting, permanent legacy for veterans and their families.
If you are interested in getting a brick engraved, please contact Shannon Kelley-Fong, Senior Policy Analyst, at [email protected] NOTE: The city is currently in the process of updating the form.
A huge thank you to everyone who purchased a brick.
Temporary outdoor dining approval process created
Governor Jay Inslee and Secretary of Health John Wiesman announced changes to "Safe Start," Washington's phased approach to reopening on July 23. To learn more about the rollbacks visit here.
For restaurants and bars new restrictions include limiting dining indoor to household members. Outdoor dining and take-away remains available for small parties from different households. Restaurants must also close gaming and social areas, such as pool tables, dart boards and video games. Bars will be closed for indoor service, but can continue outdoor service. Alcohol service inside of restaurants must end by 10 p.m. These changes took effect on July 30, 2020.
In response to these increased restrictions, the city created a process to accommodate temporary outdoor seating for existing restaurants and bars in Lakewood. The city's outdoor seating approvals are valid for a period of 90 days with the potential for a future extension. Outdoor seating options may include temporary seating that is set out and removed each day or more permanent seating within a tent structure.
The city is requesting information from applicants that illustrates the proposed outdoor dining configuration. The city is working with businesses to ensure that customers and pedestrians stay safe, that there is adequate parking on-site, and that any proposed structures are stable. Currently. there is no charge for the city's review of this application.
Additional permits may be required by the Tacoma-Pierce County Health Department and/or the Washington State Liquor Control. Applicants are encouraged to work with each agency individually to ensure all requirements are met.
For questions regarding the City of Lakewood's requirements, please contact Courtney Brunell at [email protected].
---
Lakewood Senior Activity Center receives Pierce County COVID-19 Grant Funds
The Lakewood Senior Activity Center was awarded a $7,000 grant from Pierce County to cover costs for additional personal protection equipment (PPE), signs, cleaning supplies, a camera to help provide virtual programs and single use paper products (coffee cups and other "no touch" products).
---
Applications available for 2021 Comprehensive Plan amendment cycle
Changes to the Lakewood Comprehensive Plan, and some zoning code regulations such as property-specific zoning classifications, are allowable once per year under state law. As the first step in this process, the city invites interested parties to identify proposed changes. Afterward, the Lakewood Planning Commission and then City Council will review and confirm the list of amendments to be considered over the course of the year, including privately-initiated amendments. This list is known as the "Annual Comprehensive Plan Docket."
Any individual, organization, business, or other group may propose an amendment. Proposals to amend the Comprehensive Plan and associated Zoning Code provisions must be submitted to the Lakewood Community & Economic Development Department between August 1 and August 28 for the 2021 amendment cycle. Proposals received after the deadline will be considered in the 2022 Comprehensive Plan Docket.
The application forms for the various types of amendments are available online.
Email Tiffany Speir, Planning Manager, Special Projects, or call her at (253) 983-7702, for more information.
---
Now accepting applications for 2021 Human Services Grants
Since incorporation, the City of Lakewood has supported low-income and vulnerable citizens by partnering with and funding community-based organizations to provide basic health, housing and human services.
As one element of this, the city designates 1 percent of its general fund to support human services in the Lakewood community.
Starting on July 6, 2020, the city is accepting applications for the 2021 Human Services Grants. 
The application deadline is August 22, 2020. 
Applicants must be a non-profit health or human services organization or public entity serving Lakewood residents. All funding proposals must align with one of the city's human services funding strategies:
Emotional supports and youth programming
Access to health and behavioral health services
Housing assistance and homeless prevention
Crisis stabilization and advocacy
Access to Food
Additional information is available on the City's website at https://cityoflakewood.us/community-services/human-services-grants.
---
Lakewood COVID-19 business assistance loans program converted to grants
In May the City Council approved a no-interest deferred loan program to provide emergency economic assistance to small businesses impacted by COVID-19. The money for this program came from a $350,611 grant the city received from the Department of Housing and Urban Development (HUD) through its Community Development Block Grant (CDBG) program as part of the federal Coronavirus Aid Relief and Economic Security (CARES) Act.
On August 3, the City Council amended this program to convert the existing deferred loan applications into grants. The City Council also amended this programs to allow Lakewood Small Business Coronavirus Relief Fund (LSBCRF) applicants, which is a separate funding source, who were not successful in the LSBCRF lottery, to make application for a grant under the CDBG CARES Act Program with an effective date of July 27, 2020.
If your business has been impacted by the COVID-19 pandemic, you may be eligible to apply for assistance if you meet the criteria. This program will remain open until all funds are exhausted.
View eligibility requirements and download the application from the Lakewood COVID-19 Business Assistance Grant Program website.
---
Additional COVID-19 related resources:
Phase 2 reopening guidelines
The Tacoma Pierce County Chamber and the Economic Development Board of Tacoma-Pierce County have shared resources for business to assist in re-opening and recovery. View more.
Pierce County Council expands support to help more local businesses
In early August, the Pierce County Council passed two ordinances aimed at making more funding available to local businesses struggling from impacts of COVID-19.
The first ordinance doubled the total amount of funding available through a previously established COVID-19 Adaptation Grant Program, bringing the total authorized for assistance to $10 million.
The second ordinance established a Commercial Rent and Mortgage Payment Assistance Program that provides limited assistance to eligible businesses to help protect jobs threatened by COVID-19.
To learn more about this expansion visit here.
Pierce County Emergency Small Business Relief Loan Program
Pierce County small businesses who have experienced significant economic injury as a direct result of the COVID-19 pandemic may apply for this loan program if they meet program criteria. View more.
Free Personal Protection Equipment for businesses
Pierce County is offering FREE Personal Protective Equipment (PPE) to businesses physically located in Pierce County to help them comply with COVID-19 worksite-specific safety practices in order to protect employees and customers. View more.
---
City Council August 17 meeting preview
Items on the August 17, 2020 Regular Meeting agenda include:
Business showcase. – Custom Edge, Inc., Richards Packaging, Inc. and Mastrogiannis Distillery & Winery
Port of Tacoma Strategic Plan Update – Mr. John McCarthy, Commission President
Authorizing the execution of an interlocal agreement with the Town of Steilacoom for the provision of Municipal Court, Prosecution, Public Defender and related services
Authorizing the execution of an agreement with Saybr Contractors, Inc., in the amount of $101,846, for the Fort Steilacoom Pavilion improvement project
Authorizing the execution of an agreement with Bruce Dees and Associates, in the amount of $137,001, for the Springbrook Park and Clover Creek improvement project 
Authorizing the execution of an amendment to the agreement with Parametrix, Inc. for the JBLM North Access Improvement Project
Authorizing the City Manager to certify Lakewood as a "Coordinated Community Applicant" under a proposed Pierce County Shelter Grant Application
The Open Public Meetings Act (OPMA) waiver by the state legislative leadership was extended through September 1, click here to read the extension. As a result of this extension, City Hall Council Chambers will not be open for City Council meetings until September 7, 2020 – unless another extension is provided.
Residents can virtually attend City Council meetings by watching them live on the city's YouTube channel: https://www.youtube.com/user/cityoflakewoodwa
Those who do not have access to YouTube can participate via Zoom by either calling by telephone: Dial +1(253) 215- 8782 and enter participant ID: 868 7263 2373.
City Council meeting agenda and materials can be found here: https://cityoflakewood.us/city-council/city-council-agendas/.
For the following week, items tentatively on the August 24, 2020 Study Session agenda include:
Joint Public Safety Advisory Committee meeting
Update from Sound Transit on Point Defiance By-Pass Rail
Review of 2021 city-initiated Comprehensive Plan and related development code amendments
Downtown Subarea Plan, Code and Planned Action Biennial Review
JBLM North Access Improvement Project Update
---
Changes and temporary closures coming to north and southbound I-5 in Lakewood
The state Department of Transportation (WSDOT) is rebuilding the interchanges at Thorne Lane and Berkeley Street, and adding lanes to I-5. Drivers are advised to plan extra travel time into their trips and give work crews a brake by paying attention while traveling through work zones. All work is weather dependent and may be rescheduled.
For the latest construction information, including other overnight closures, visit Tacomatraffic.com.
Travelers are encouraged to watch their speeds and give crews the room they need to work. A temporary speed limit reduction from 60 mph to 50 mph is in place on I-5 from mileposts 121.9 to 124.1.
Before heading out the door, travelers can find the latest information on the WSDOT app and by following the WSDOT regional Twitter feed.
---
Transportation updates
Onyx Drive
The city's contractor continued to pour sidewalk and driveways on the south side of the Onyx Drive and grade for sidewalks on the north side. The west bound lanes east of 87th Street SW were patched this week.
Intermittent lane closures will continue along both segments of the project until September. Expect up to 10 minute delays as the contractor pours curb and gutter. Additionally, the speed limit from Garnet Lane to Phillips Road has been reduced to 25 MPH.
Read more about the Onyx Drive project and see overhead shots of the project on the project website.
Veterans Drive
The city's contractor paved the base lift of asphalt from Lake City Boulevard to west of Alameda Avenue SW. The contractor continued to install sidewalk and driveways from Gravelly Lake Drive to west of Alameda Avenue SW. This work will continue for the next couple of weeks.
The contractor also began grading the new roadway and roundabout at Vernon Avenue. The contractor began installing curb and gutter along Highland Ave SW.
As a reminder only those living within (and providing services for) the closure limits are allowed access. The closure is expected to last a total of four to five weeks. It is anticipated the base lift for the closed section will be completed the final week of June. Once that work is complete the closure will be lifted.
Read more about the Veterans Drive project and see overhead shots of the project on the project website.
Stormwater Outfall Retrofit Project
The city's contractor completed seven (7) of the nine (9) stormwater outfall retrofit project sites around Carp Lake this week.  The contractor will be laying asphalt concrete down in these areas soon.
Phase One of the Steilacoom Boulevard Project is nearing completion!
Paved and stripped, phase one of the Steilacoom Boulevard project is almost done. Minor work by the contractor will be done at the Phillips Road intersection in the near future. This will cause a temporary lane closure when this work takes place. Phase two is anticipated to being in spring / summer 2021.
Pavement patching
The City of Lakewood's contractor, Asphalt Patch, completed the 2020 patching program and will paint striping shortly. O&M crews will continue to patch streets as needed throughout the year.
Chip Seal in-progress
The city's 2020 Chip Seal program focused on areas around Clover Park High School. At this time, the city's contractor, Doolittle, has laid down all of the road chips and completed applying the fog seal. The contractor will complete the striping of these streets by next week.
---
Online city services
While city facilities continue to remain closed, the majority of the city's operations have continued with minimal impacts to the public as city staff continue to serve customers via email, phone, and virtual meetings. The following city services are available online:
Development Services & Permits
Police reports and other items
---
Census 2020: Be counted
The Census Bureau is continuing to reach out to those who have not filled out the Census yet in an effort to make sure everyone is counted. In light of COVID-19, the bureau recently announced the deadline to complete the census was extended to Oct. 31, 2020.
As of August 12, 63.5 percent of US households responded to the 2020 Census. Washington's response rate is 69.5 percent. Pierce County's response rate is 70 percent. The city of Lakewood's 2020 Census response rate is 64.7 percent overall.
The Woodbrook-Tillicum area has a response rate of 51.4% and Springbrook has a response rate of 42.9%. In the 2010 Census, these areas had response rates of 28.4% and 34.3% respectively.
There are three ways that people can respond to the census:
Respond online at www.2020census.gov.
Call a toll-free number (4 a.m. to 11 p.m. PT)

Other languages available, please contact me for information

Return by Mail
How to help or get help
Looking for ways to help your community during this time? Or are you looking for assistance?
Pierce County created a website with information about how to donate to area food banks, including Emergency Food Network based in Lakewood, and a fund set up specifically to assist the human services needs facing our community in light of COVID-19 impacts.
There are also resources for individuals and businesses looking for more information about available financing and public assistance options. View the website.
---
Join a community advisory board
Do you like to give back to the community? Are you looking to get better connected to Lakewood? Have some free time you want to fill? Consider joining one of the city's community advisory boards. Board members often have experience or expertise they can lend, can meet on a monthly basis and can commit to serving a full term, or longer.
Boards with openings:
Landmarks and Heritage Advisory Board: up to 5 vacancies. Open until filled.
Lodging Tax Advisory Board: 4 vacancies. Open until filled.
Planning Commission: 1 vacancy (unexpired term through Dec. 15, 2021). Open until filled.
Public Safety Advisory Committee: 3 vacancies:

1 vacancy (expired three-year term through Aug. 6, 2023). Open until filled.

2 vacancies (unexpired three-year term through Aug. 6, 2021). Open until filled.

Parks and Recreation Advisory Board
vacancy (unexpired three year term through September 19, 2022) Deadline to apply: September 4, 2020 at 5:00 p.m.
2 vacancies ( expired three year term through September 19, 2023) Deadline to apply: September 4, 2020 at 5:00 p.m.
Board and commission descriptions, meeting schedule and application form can be found online.
---
Stay up to date with MyLakewood311
Did you know Lakewood has its own free mobile app? All you need to know about the city is at your fingertips. Updates on road projects and detours around the city and other city announcements can be found under the "Public Announcements" header.
Contact the city using the "submit a new request" button and select from the appropriate category. The app allows you to track city staff's response to your request and follow it through the process.
Please only submit one request per item – submitting multiple requests for the same item slows the review process. Note: This app is not monitored 24/7. If you are reporting an emergency that needs immediate assistance please call 911.
Download it now in the iTunes App Store or on Google Play.
---
Stay connected with e-mail notifications
Get the latest news and updates from the city of Lakewood delivered directly to your inbox. To subscribe click here.
You can subscribe to the following city newsfeeds:
City Manager's Weekly Bulletins (Weekly)
City Council Agendas and Meeting Schedules (Weekly)
Lakewood Connections and Recreation Brochures (Quarterly)
Public Notices
Coffee with the Mayor (Monthly)
Bids, Requests for Proposals (RFPs), Request for Qualifications (RFQs)
---