Floods during the rainy season are always a possibility. Smaller floods may affect local streets, and larger flood events might threaten I-5 and some properties in Lakewood.
---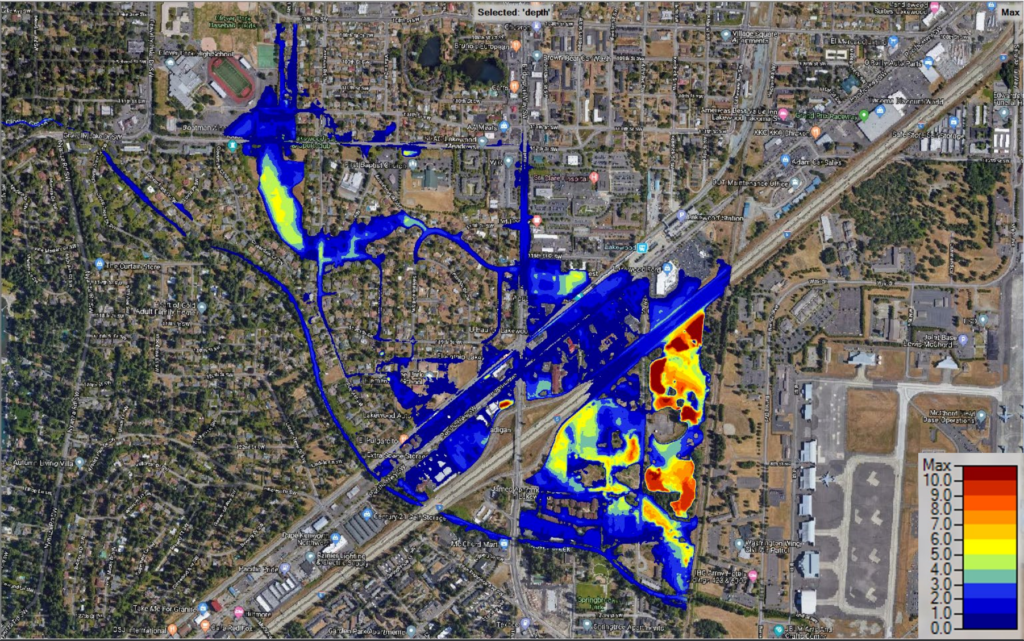 In the event of a 100-year flood, floodwater from Clover Creek may reach certain properties in the Springbrook and Hillside neighborhoods. The highway could also compromise I-5 just north of the Bridgeport exit.
There is not necessarily an immediate risk, but the City is proactively contacting affected properties and researching engineering solutions.
---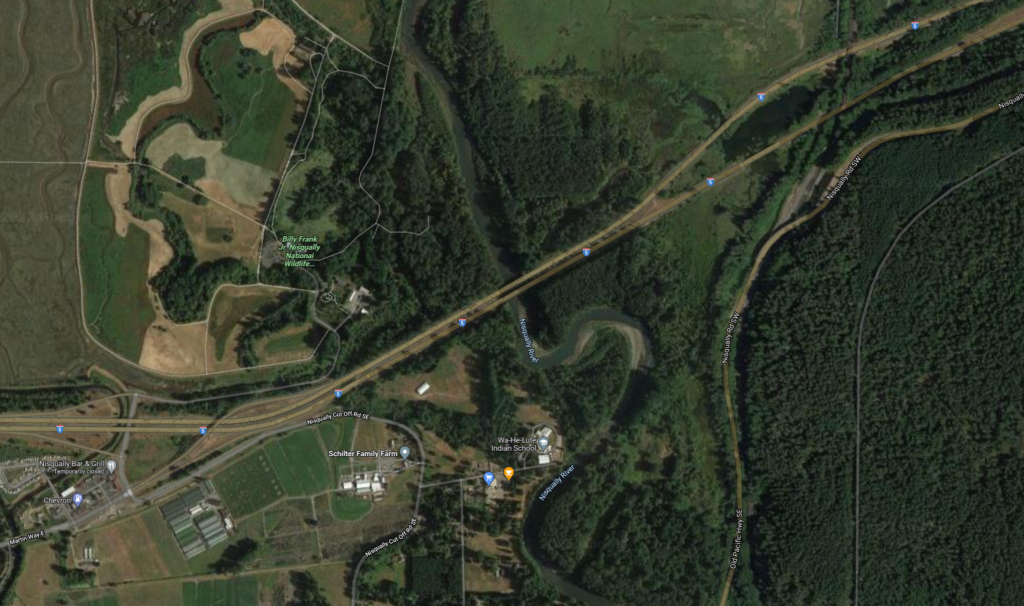 South of Lakewood, I-5 passes through the Nisqually River Delta. A massive flood in 1996 revealed weaknesses of the design. A riverbend at Wah-He-Lut is shifting and may encroach on the highway within 15-20 years. The City of Lakewood and Nisqually Tribe are leading the formation of a regional partnership to prioritize this issue.
---
Questions from Residents
We await your questions – use the form below.
---
Comments & Questions