Lakewood Heroes: MLK Video series
Every year, the city of Lakewood remembers the work of Dr. Martin Luther King Jr. who advocated for justice and equality.
This year's Martin Luther King Jr. Day of Service is Monday, Jan. 16, 2023. As we celebrate the holiday, we honor the theme: Everybody can be great, because anybody can serve.
Through a series of short videos, we highlight the work and volunteerism of six people who have spent their time giving back to Lakewood. We began airing the series Jan. 10 and are sharing one video each day until Jan. 16. The videos are shared on the city's YouTube channel, the city website under "News & Updates" and on the MLK Day event page. They also appear daily on the city's social media channels.
Feeling inspired? We have a list of local organizations that need volunteers or donations to help with their respective causes and missions to give back to our community on our MLK Day event page.
---
Hidden Heroes 2023 kick off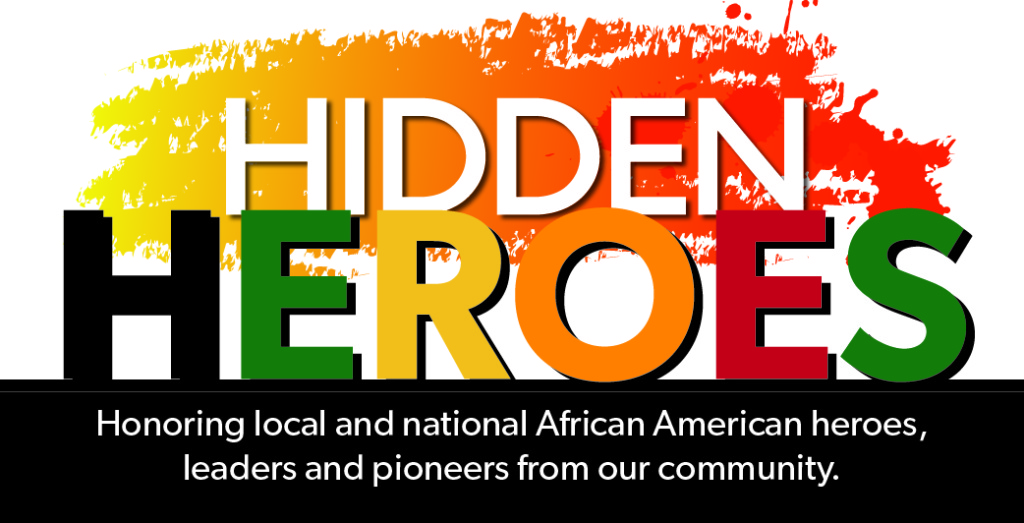 Beginning Jan. 17, 2023 the city of Lakewood will kick off its 2023 Hidden Heroes campaign as part of its Martin Luther King Jr. recognition and celebration of February as Black History Month.
Each week the city will email a newsletter that highlights local, national and international Black and African American leaders and their accomplishments.
If you would like to receive this weekly email, which will run Jan. 17-Feb. 27, 2023, please sign up here.
---
New Year New You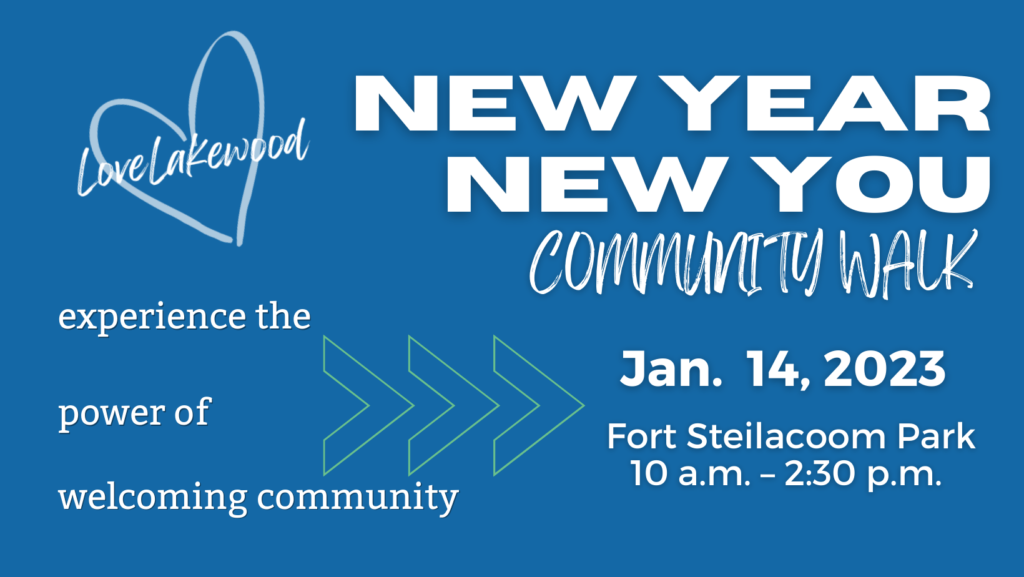 Join us THIS Saturday from 10 a.m. to 2:30 p.m. at the Pavilion at Fort Steilacoom Park for this #LoveLakewood event that will help you get outdoors, be active and offer a chance to socialize with your neighbors.
The event is free and we'll have a "meet your neighbor" raffle, prizes, give away opportunities, food trucks and more.
Yoga and meditation classes are full, but you can peek inside the Pavilion to see what it looks like and sign up for just $5 for one of our classes during the week. Join us at the Pavilion and Shelter 1 near the playground at the park. Read more.
---
Lakewood City Hall Closed Monday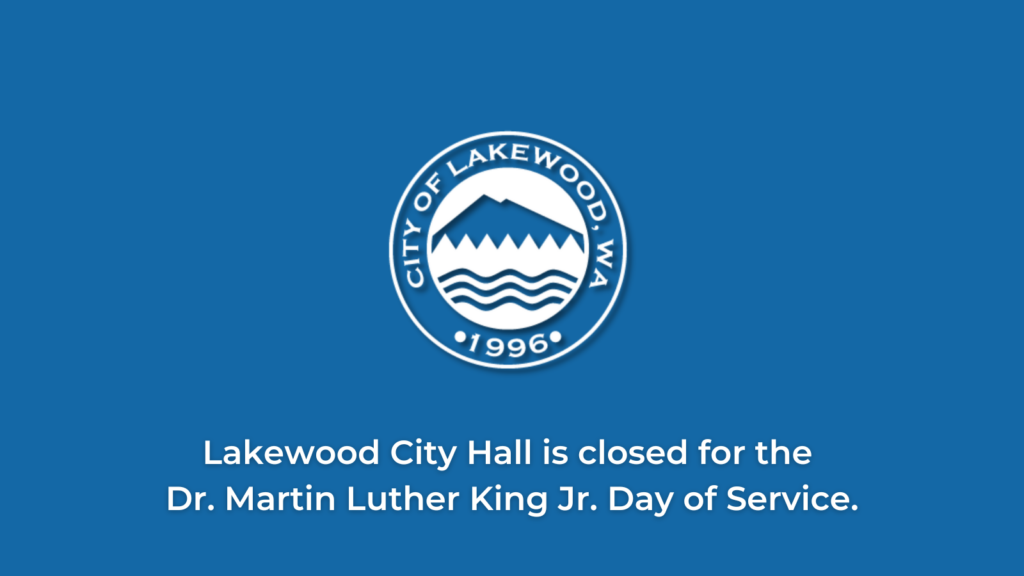 Lakewood City Hall and city buildings are closed Monday, Jan. 16, 2023 in observation of the Dr. Martin Luther King Jr. Day of Service holiday.
Regular operations resume Tuesday, Jan. 17, 2023 at 8:30 a.m.
---
Council Corner: Jan. 9, 2023 Recap
At its Jan. 9, 2023 the Lakewood City Council reviewed the work plans for the city's 13 boards and commissions. These volunteer groups are composed of Lakewood residents and leaders who serve in an advisory capacity to the Lakewood City Council. Council also finalized its appointments to external, regional boards and commissions at the meeting.
2024 Comprehensive Plan Periodic Review: The city's Long Range Planning and Special Projects Manager outlined the statewide process for a periodic review of the city's Comprehensive Plan. Lakewood must have its review complete by December 2024. Find out more.
What's on Deck: The Lakewood City Council will meet Tuesday, Jan. 17, 2023 at 7 p.m. for a regular meeting in Council Chambers at Lakewood City Hall, 6000 Main Street SW.
Agenda items include:
2023 Larry Saunders Service Award Presentation
Recognizing the Clover Park School District Daffodil Princesses
Proclamation declaring January as National Slavery and Human Trafficking Prevention Month
Police Commissioning and Commendation Ceremony
Final consideration of Resolution 2023-01, establishing the work plan and public participation program for the 2024 Comprehensive Plan Periodic Review, development regulations and Critical Areas Ordinance.
Reports by the City Manager: Review applications for the vacant Lakewood City Council Position 6.
How to attend: Attend in person at Lakewood City Hall, 6000 Main Street SW; Join via Zoom (or dial 253-215-8782 and enter meeting ID: 868 7263 2373), or watch live on the city's YouTube channel.
---
Save the date: Chief Leschi Honor Walk
The Nisqually Tribe will lead a Chief Leschi Memorial Walk in Lakewood Friday, Jan. 27 in honor of Leschi's birthday. The gathering begins at 10:30 a.m. at the parking lot of the Oakbrook Plaza on Steilacoom Boulevard near Bridges Lane where a stone marker rests.
There will be a short addressing of those assembled and then the group, including four to six horses from the Nisqually Tribe's Medicine River Horse Ranch, will walk about 1.2 miles to Fort Steilacoom Park.
The public is invited to attend to hear the story of Leschi from the Nisqually Tribe as they share and teach about his life and desire to protect his people and his exoneration in 2004 from the charges of murder that resulted in his hanging.
---
Seeking applicants: Independent Salary Commission
The city of Lakewood is accepting applications to fill five vacancies on the Independent Salary Commission. The term of a Salary Commission member is for one salary review. The term begins upon City Council confirmation and ends upon filing of the statement of salaries with the City Clerk.
The roles and responsibilities of the commission are described in the Notice of Vacancy. Interested applicants can submit an application, which is available by clicking here. Applications will be accepted until all positions are filled.