Edgewater Park Master Plan meeting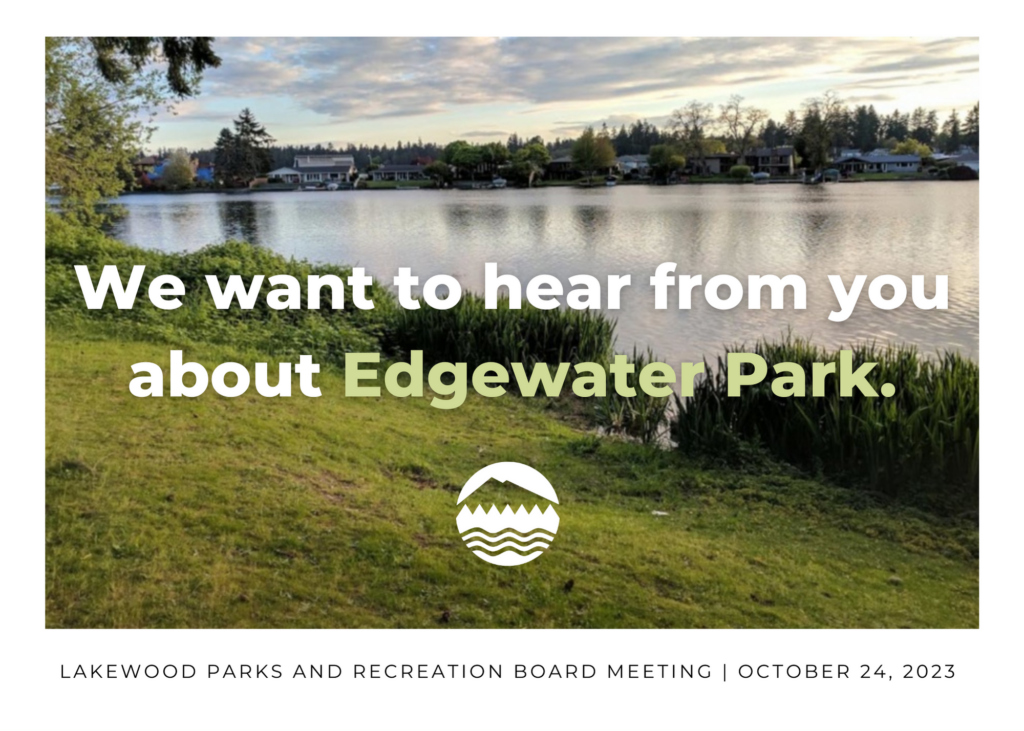 The City of Lakewood Parks and Recreation Advisory Board invites the public to a community meeting to continue the conversation about updating the Edgewater Park Master Plan.
The meeting will include review of previous work done by the community to create the draft master plan. At the meeting additional information will be gathered around the site, issues it faces and ideas for its future.
The meeting is Oct. 24, 2023 from 5:30-7 p.m. at Lakewood City Hall, 6000 Main Street SW. The meeting will be held in Council Chambers.
Learn more about Edgewater Park and the master plan process.
---
Truck & Tractor Day once again a big hit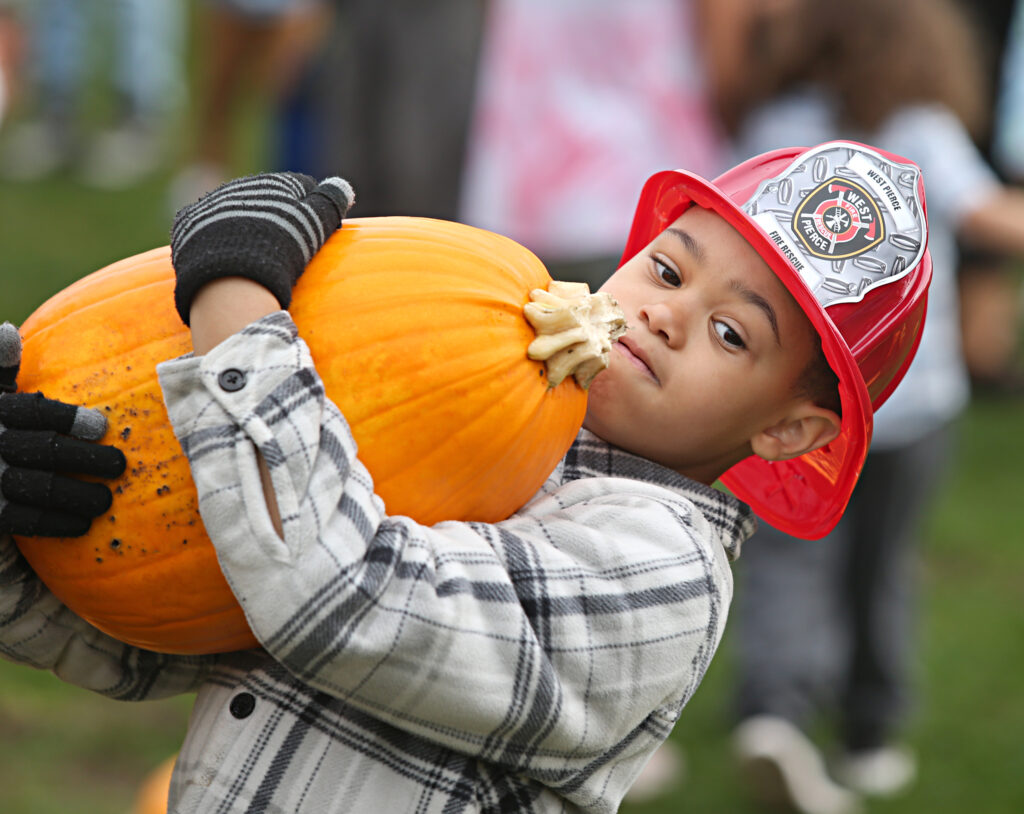 Thank you for joining us last weekend for Truck & Tractor Day. We saw nothing but smiling faces, kids having fun climbing into big trucks and playing in the dirt and families enjoying hay rides around the park.
Thank you to event sponsors WSECU and Harborstone Credit Union. Without their generous support we would not have been able to host such a great event.
Find a photo album of the day on the city's Facebook page.
---
West Pierce Fall Safety Day is Saturday
This Saturday West Pierce Fire & Rescue hosts its annual Fall Safety Day event in Lakewood. This event is fun for the entire family. Every child receives a free pumpkin! Bring non-perishable donations to help the food drive and replenish our area food banks.
Lakewood Police Recruiter Officer Lesha Cockle will be there, so make sure you stop by to say hi and snap a picture with her. Fall Safety Day is held at West Pierce Fire & Rescue Station 21 in Lakewood, 5000 Steilacoom Boulevard SW.
---
Council Corner: Oct. 16, 2023 recap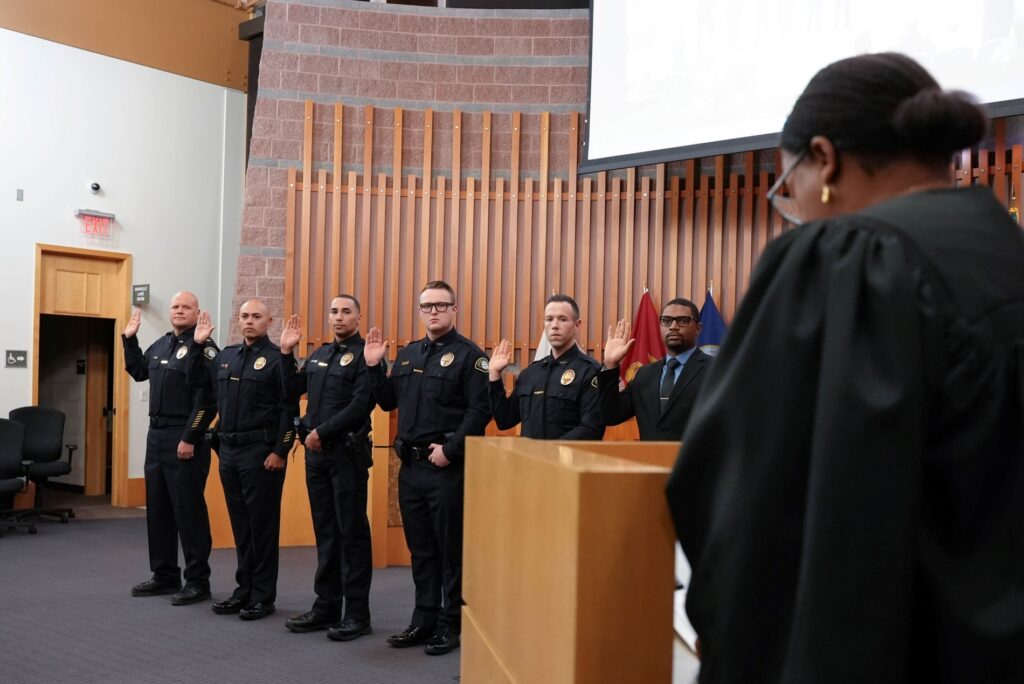 Lakewood Police Chief Patrick D. Smith joined the Lakewood City Council at its regular meeting Oct. 16 to welcome new police officers, celebrate the promotion of others, and recognize members of the department for their continued commitment to the residents of Lakewood.
The following officers received promotions:
Lt. Pete Johnson
Sgt. David Maulen
The following officers were commissioned at the meeting:
Officer Jeremy Kimbrough
Officer Jonathan Harper
Officer Jeff Berglund
Court Compliance Officer Julian Massey
Chief Smith presented the following awards: Police Chief's Commendations, a Medal of Meritorious Service, Distinguished Service medals and a Life Saving Award.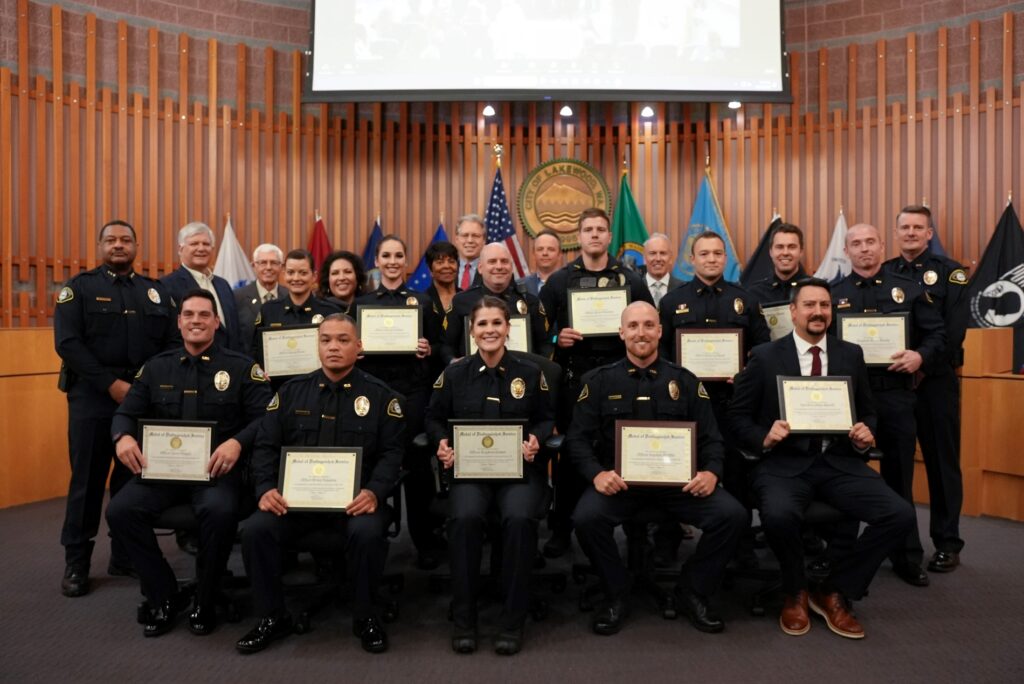 Read more about who received the awards and what they did to earn the recognition.
Police 3rd Quarter Stats. Chief Smith presented the Lakewood Police Department 3rd Quarter statistics at the meeting. Highlights include:
Overall calls for service were up roughly 8% over the second quarter.
Arrests were up 6% from the second quarter.
Crimes against people were up 7.6% from the previous quarter.
Property crime is down 3% from the previous quarter.
Motor vehicle thefts are down 2.5% from second quarter.
Council took action on the following items:
Authorized the execution of a Memorandum of Understanding with the Nisqually Indian Tribe.
Authorized the execution of an agreement for the 2023 Electrical Services project.
Appointed Amelia Escobedo to serve on the Landmarks and Heritage Advisory Board through December 31, 2026.
Reappointed Linda Smith to serve on the Lodging Tax Advisory Committee.
Appointed Shauna Alexander and Laura Martinez and reappointing Earl Borgert, Sylviann Estrella, Paige Hansen, Lani Neil and Faaluaina Pritchard to the Lakewood Arts Commission through October 15, 2026.
Appointed Parks and Recreation Advisory Board members.
Adopted a resolution naming the plaza area on Motor Avenue "Colonial Plaza".
Watch the meeting
What's on Deck: The Lakewood City Council meets Monday, Oct. 23, 2023 for a study session at 7 p.m. in Council Chambers. Tentative agenda items include:
Joint Public Safety Advisory Committee meeting
Joint Community Services Advisory Board meeting
Review of 2024 Human Services funding recommendations
Review of Tax Increment Financing Strategy
How to attend: Attend in person at Lakewood City Hall, 6000 Main Street SW; Join via Zoom (or dial 253-215-8782 and enter meeting ID: 868 7263 2373), or watch live on the city's YouTube channel.
---
Police Chief's Corner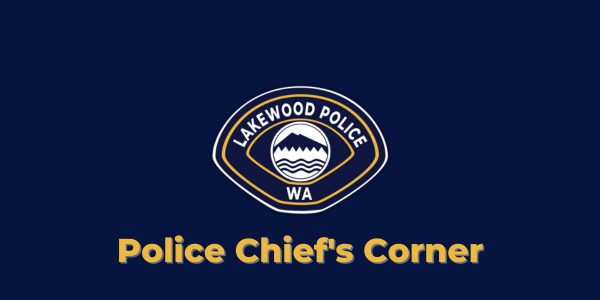 Lakewood Police Chief Patrick D. Smith wants Lakewood residents to know how the department is working for them. Each week he shares a summary that includes a look at total calls for service for the prior week and the types of crimes reported and responded to by police.
The intent of the summary is to share a snapshot of how the department works each week to keep the community safe. To see quarterly statistical analysis, visit the Lakewood Police Department crime statistics page on the city website.
Weekly Summary, Oct. 10-17, 2023
Calls for Service: 926
Arrests: 44
Violent Crime: 20
Property Crime: 90
Traffic Stops: 99
Collisions (reportable): 31
---
Fall into Yoga in Lakewood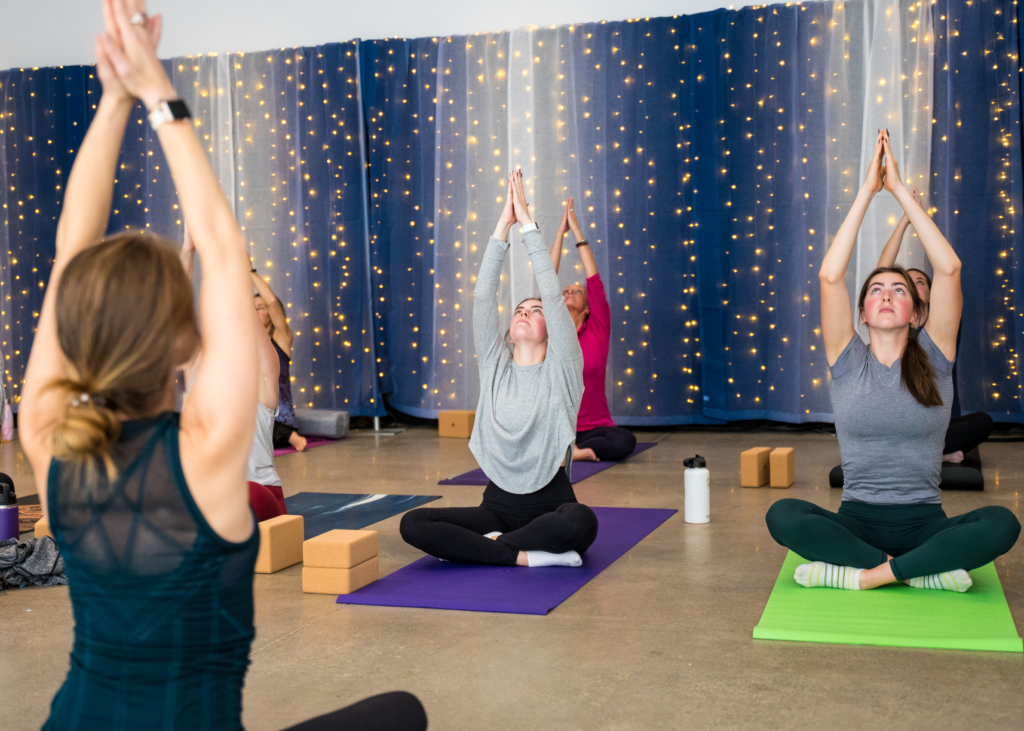 Have you attended the City of Lakewood's Yoga and Meditation classes yet? As the seasons change and you look to continue your mental and physical wellbeing indoors, consider adding the Love Lakewood Yoga & Meditation series to your routine.
Yoga classes are just $5 and are for people of all levels. Whether you've never tried yoga before, or are an experienced yogi.
Meditation classes are free and focus on topics like anxiety, fear, and forgiveness, while strengthening concentration and intuition. Meditation is every Wednesday from 5 to 6 p.m. (except Nov. 22).
The fall and winter yoga schedule is:
Monday: 4:30-5:30 p.m. Gentle Yoga; 6-7 p.m. Vinyasa
Thursday: 4:30-5:30 p.m. Gentle Yoga; 6-7 p.m. Yin Reiki/Yin Yang
Saturday: 9:30-10:30 a.m. Vinyasa
Classes are held inside the Pavilion at Fort Steilacoom Park, 9107 Angle Lane SW. Yoga classes fill up quick, so make sure you register today. Register through Eventbrite at tinyurl.com/LAKEWOODYOGA.
---
West Pierce Emergency Management Coalition website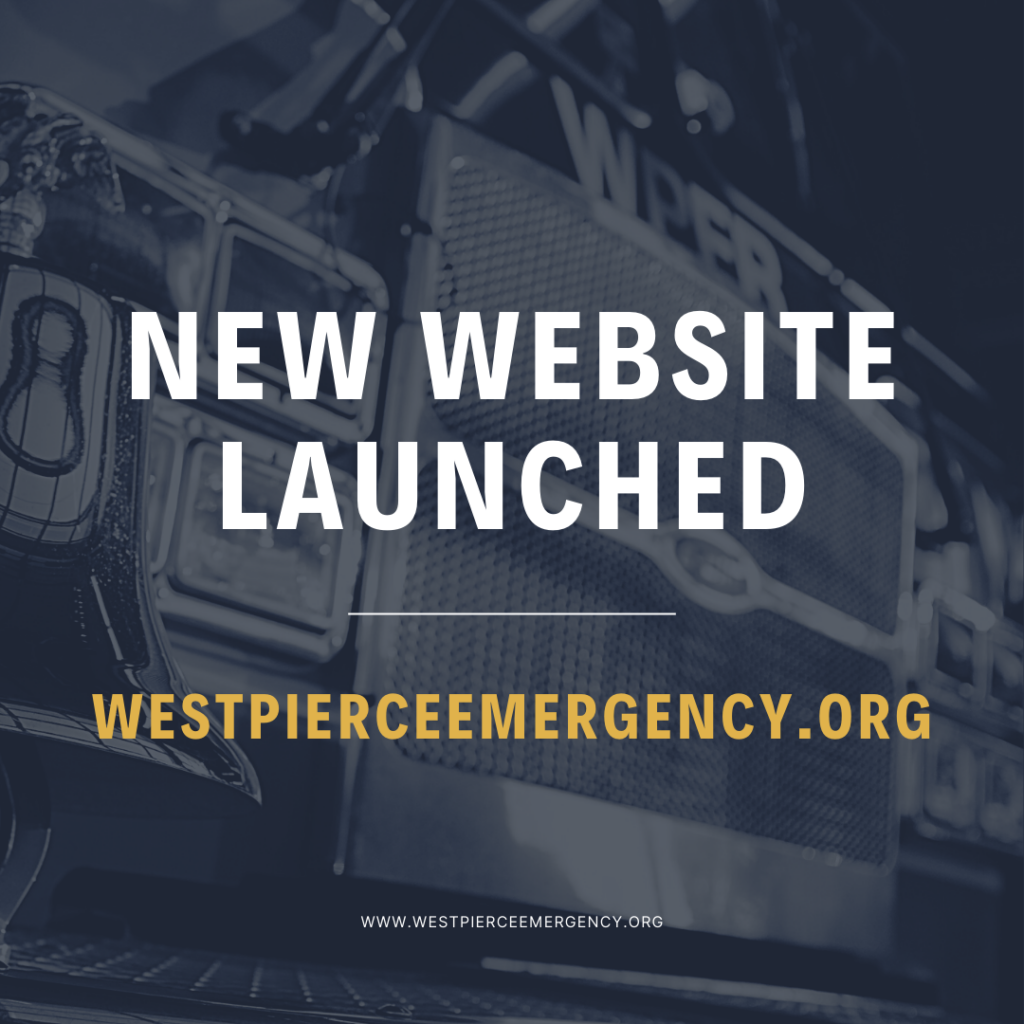 The West Pierce Emergency Management Coalition (WPEMC) launched a new website this week. The website will be a place where information on local hazards will be shared. It will be used by Lakewood, Lakewood Police, West Pierce Fire & Rescue and our neighbors in University Place and Town of Steilacoom to share information during large-scale emergencies.
This includes sharing information about evacuations are necessary. The information shared will be in addition to what agencies within the coalition will share on their social media platforms.
The coalition was established in 2020 when the cities of Lakewood and University Place partnered with West Pierce Fire & Rescue to create a comprehensive emergency management program. In 2022, the Town of Steilacoom joined the coalition. The purpose of the coalition is to create a more resilient community through emergency preparedness and planning activities.
Check out the new website: www.WestPierceEmergency.Org
---
Comprehensive Plan Open House
As part of the city's 2024 Comprehensive Plan Periodic Review process there will be a public open house Nov. 15, 2023 at 5:30 p.m. The event is hybrid, offering in-person and virtual attendance.
The open house will review the process and general requirements governing the 2024 Periodic Review update. The event will last 45 minutes.
Attend in person at Lakewood City Hall in Council Chambers, 6000 Main Street SW. Attend virtually through Zoom. Or dial 253-215-8782 and enter meeting ID 873 5008 5037. Use passcode 751617 to join the meeting.
Stay up to date on the process by signing up to receive email updates.
---
Join an advisory board or commission
Lakewood Planning Commission vacancy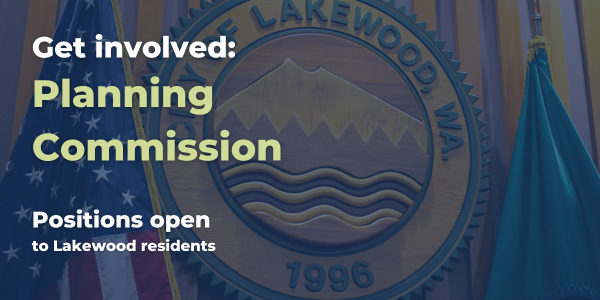 Interested in getting involved in city government? There are four vacancies on the Lakewood Planning Commission. Applications are now available for consideration for this all-volunteer commission.
If appointed, the term begins Dec. 16, 2023 and is for five years. The roles and responsibilities of the position are described in the Notice of Vacancy.
Interested? Submit your application by 5 p.m. Nov. 10, 2023. Find the application online.
Lakewood Civil Service Commission vacancy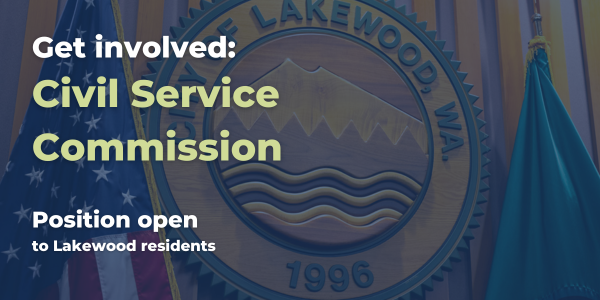 Join the Lakewood Civil Service Commission and work alongside other volunteers to help with the selection process and appointment of Lakewood police officers. Commission members also assist with the promotion or demotion of officers.
The commission meets the first Thursday of the month at 9:30 a.m. There is one vacancy that needs to be filled. Deadline to apply is Nov, 24, 2023.
Find out more about what the position requires its qualifications and the application online.
---
Be in our holiday parade
Interested in getting your product or goods in front of Lakewood residents?
The application period is also open for anyone interested in participating in our annual holiday celebration. The Holiday Parade of Lights & Christmas Tree Lighting is Dec. 9, 2023 from 4:30-5:30 p.m.
This success of this event relies on community participation. Individuals, groups, businesses, nonprofits, organizations, cub scouts, sports teams, school groups – everyone is invited to join the parade! Find more details in the parade entry application.
---
Thriving Together Resource Event recap
Mayor Jason Whalen welcomed small business owners, entrepreneurs, and resource partners to a half day business event this week in Lakewood.
The event, held at the McGavick Conference Center, was hosted in partnership with the Pierce County Economic Development team to showcase diverse businesses in the county and BIPOC Accelerator Program graduates. It also provided connections to key resources, and delivered valuable breakout sessions on marketing, finance, and government contracting.
Approximately 200 attended the event, with 35 exhibitors, many of whom provide free services and/or are accelerator education providers.
---
Are you a military spouse? Take this survey
The Department of Defense is funding a study of barriers to military spouse employment in Washington to understand ways that the military, local and state governments, and community partners can better support military spouses and families. They want to hear about your experiences with work in Washington – whether you're currently employed, looking for work, or not employed. Take the 5-minute survey today to help other military spouses and for a chance to win one of several gift cards, up to $200!
www.surveymonkey.com/r/milspouses
If you're a military member, please share this information with your spouse!
---
Upcoming community events
Lakewold Gardens: October events
Visit Lakewold Gardens on the weekends in October for activities for all ages. Stop by on Halloween for a Trick-or-Treat scavenger hunt from 6-7:30 p.m.
Today Lakewold Gardens kicks off its All Hallows' Eve: Eerie Enchantments: Poe's Garden of Shadows. This event runs Friday-Sunday, Oct. 20 to Oct. 29, from 6-9 p.m. Tickets are $20 General; $16 Students, Seniors and Military; $10 for 5-17 years (5 and under free).Learn more.
Then visit the garden on Tuesday, Oct. 31 for a special trick-or-treat scavenger hunt. Kids can search for 10 menacing ravens hidden around the gardens. Find a raven, get a treat. Admission is free, but donations are appreciated. Learn more.
Centerforce Auction is Oct. 27
Don your spookiest or most fun Halloween costume and support a great cause at the same time as Centerforce hosts All Hallows Eve: A Just Like You mixer and auction, presented by KeyBank,on Friday, Oct. 27.
Wine and beer will be available, along with hors d'oeuvres, while visitors browse the silent auction and dance to the DJ spinning tunes. Grab a bottle of wine from the wine pull or try a chance at winning two tickets for travel valid on Alaska Airlines. Tickets are $45 each for the 21-and-older event at Lakewood Elks Lodge #2388, 6313 75th St. W, Lakewood. Doors open at 5 p.m. Costumes are welcome but not required. Purchase tickets.
---
Do you 'know when to go' in an emergency?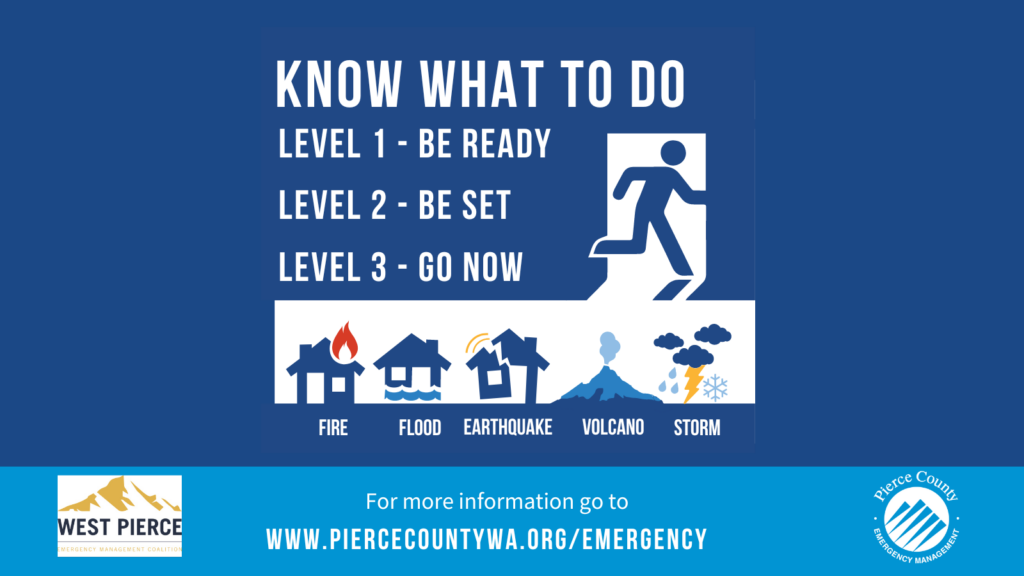 With recent wildfires and corresponding smoke inundating our region on people's minds, the four Western Washington counties of King, Pierce, Snohomish and Thurston are joining forces, along with partners, to launch a regional "Ready, Set, Go!" evacuation campaign.
Learn the evacuation levels and read more.
---
Sign up for Lakewood Alert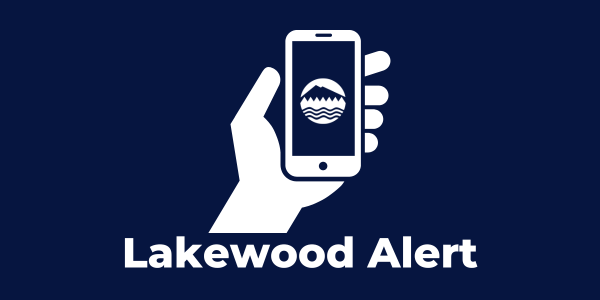 The City of Lakewood uses an alert service: Lakewood Alert to notify residents of important information.
If there is an emergency in the city that requires public notification, we will use this alert system to send out information related to the emergency. An example of when we recently used this is the Aug. 16 fire in Fort Steilacoom Park. In partnership with West Pierce Fire & Rescue and our West Pierce Emergency Management Coalition, we used the system to notify people of voluntary evacuation orders.
Subscribers can sign up to receive text and email alerts. People can also sign up for important non-emergency updates including information about road impacts from large events in the city or information about special events.
Find out more and sign up today.
---
Work for the city of Lakewood
We're hiring! Looking to change careers? Looking for a new job? Ready to re-enter the job market?
Join the city of Lakewood! We have a variety of positions open across multiple departments. Lakewood offers a competitive benefits package. We are part of the state retirement system (PERS). And the city is a beautiful place to work.
Find a current list of open positions online.
---
Road project updates
Washington Boulevard
Base paving for asphalt is scheduled for Nov. 9 and 10. The concrete roundabout at Lake City Boulevard is complete, and the roundabout at 83rd Street is scheduled to be poured Monday and Tuesday next week. Building the median curbing on Washington will begin the week of Oct. 30, along with building the sidewalks and driveways.
Angle Lane/Elwood Drive
Grouting of the lighting is scheduled for next week. The replacement lights will be installed once they arrive in November. The installation of the lights were derailed by theft of materials. The contractor will be on site next week repairing the roundabout landscaping that was damaged.
Union Ave: Orchard to Spruce Street
Paving begins Monday. The remaining concrete pours will also be done next week. If there are no weather delays, the city's contractor expects to have the roadway open by the end of the business day on Friday. Restoration work will occur after Friday, but the road will be open. Lighting is expected sometime in December. Access remains open to all businesses and residences along Union Avenue while work is done. Please show support by continuing to shop/purchase items from these businesses during construction. This project adds curbs, sidewalks and street lighting on the side of Union Avenue closest to Interstate 5.
---